Only a few Honda models come with the ADAS tech – a super important safety feature, introduced in late 1970. However, as important as it is, ADAS isn't a standard addition for all car models.
But the good news is that recently more cars have been developed with this safety feature, considering its safety features. Following this, the Honda Amaze, a compact Honda Sedan, is coming with ADAS tech, it is something to celebrate!
It was not long ago when the Honda Amaze was launched in India in 2021. This Sedan met with 85% customer satisfaction and ruthlessly competed with the Hyundai Aura, Maruti Suzuki Dzire, and Tata Tigor in India.
In 2024, the Honda Amaze is going to have a new release. With this, it is likely to get the ADAS technology for added benefits and security.
In addition to the New Gen Honda Amaze, the mid-size SUV, Honda Elevate is also likely to have the ADAS with its global debut on June 6, 2024. Honda likes to call them, Honda Sensing Suit.
So, what's packed in Honda Amaze with ADAS tech? How this tech will influence us in terms of safety and offering a smooth ride experience? The answers below,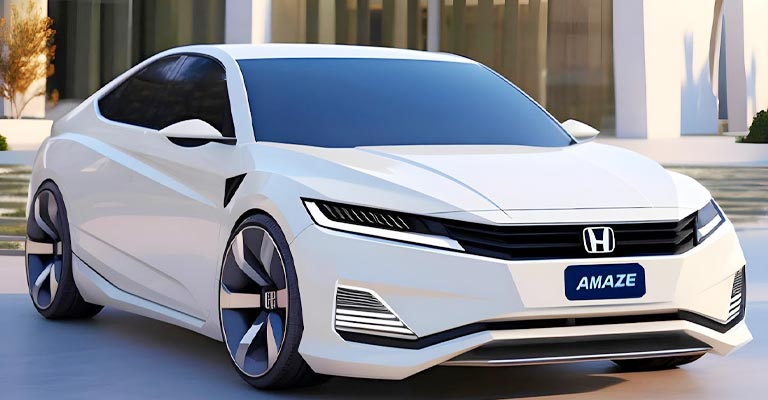 Honda Amaze with ADAS Tech
Honda's Commitment to Safety,

There's nothing new to claim about Honda's commitment to safety. Their safety concern is not limited to the passengers only, instead, it also involves pedestrians and the safety of the general public.
By 2050, Honda wants zero fatalities in traffic collisions for all Honda automobiles and motorcycles. To set the footsteps, Honda wants to halve traffic collisions by 2030 for all its automobiles and motorcycles.
This is where comes the omnidirectional ADAS tech! Honda has decided to add the ADAS tech to all its vehicles by the end of 2030.
In response to this, Honda already introduced the first ADAS-featured automobile – the Honda City Facelift (5th Gen). It is the only car with Level-2 ADAS features.
So, what's shipping with Honda Amaze with ADAS tech? To answer the question, you need to know first what is Honda ADAS.
A Brief on Honda ADAS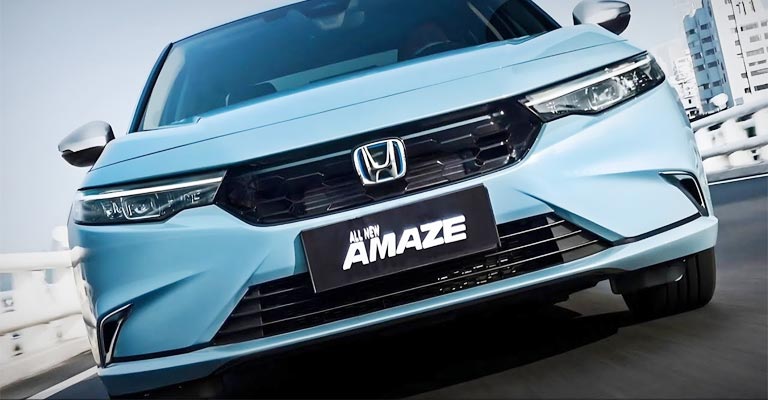 Let's begin with the Honda Sensing Suit. It is an advanced suite for the driver's assistant safety system.
This suit features like Adaptive Cruise Control, Road Departure Mitigation, Traffic Sign Recognition, Lane Keeping Assist System, and more (details below).

It's a high privilege for beginners who have just learned how to drive. Whether you are a professional Honda driver or not, it's worth learning everything about these new ADAS features.
Key Picks on ADAS:
ADAS can significantly reduce the risk of accidents. Studies have shown that automobiles with ADAS features like automatic emergency braking can reduce rear-end collisions by up to 50%.

Although globally put in the market in 1970, the concept of ADAS routed back to 1950. The tech went through several innovations and upgrades.

A few ADAS systems can adapt to changing road conditions. For example, adaptive headlights can swivel to better illuminate curves in the road. It offers better visibility at night.

ADAS can also improve the driving experience for disabled people. Such as adaptive cruise control and lane-keeping assist offer greater independence for those with mobility challenges.
It is promising that ADAS is finally making its way into commercial vehicles. Some commercial trucks and buses have also been equipped with ADAS tech to reduce accidental hits and harm lives.
In this lineup, comes the Honda Amaze. So, what you are getting with Honda Amaze with ADAS Tech? Let's find out.
Honda Amaze with ADAS Tech: All Explained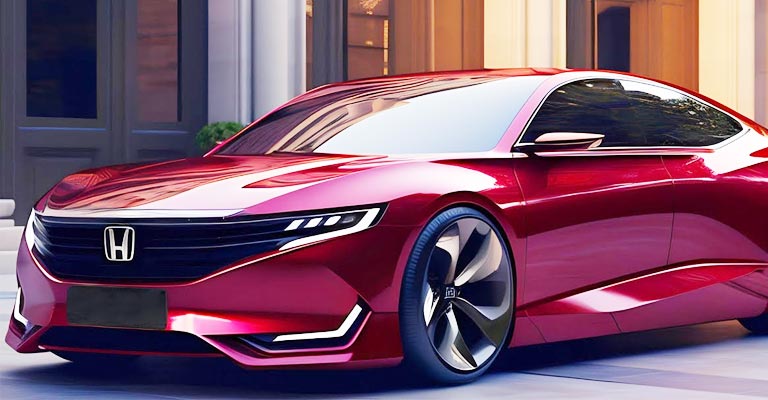 The New-Gen 2024 Honda Amaze is likely to follow Honda's latest design direction along with the safety features. This means you get the taste of the latest Honda City and the international spec Accord together.
ADAS has 6 different levels set by the Society of Automotive Engineers (SAE). The levels are solely based on the levels of automation.
In 2024, the New-Gen Honda is going to meet the SAE Level 3 autonomous driving capability. It's highly known for its automated freeway driving capabilities.

Initially made in Japan, the Level 3 ADAS hasn't been equipped with U.S. production vehicles yet. But in 2024, we are hopeful!
Another important Level 3 ADAS feature is the Honda Sensing 360. It's Honda's next-generation ADAS, scheduled for all Honda vehicles by 2030.

We call it the omnidirectional ADAS, the world's first AI-powered Intelligent Driver-Assitive Technology. The car doesn't need direction from you anymore to detect risk. AI can do this for you!
It can detect risk, suggest optimal driving behavior for real-time conditions, and help you based on traffic conditions and your cognitive state of mind. Would the next-gen Honda Amaze be equipped with a Honda Sensing 360?
We are still not 100% sure. But since all the upcoming models are scheduled to meet the Level 3 ADAS features, we are hopeful it should start with the Amaze 2024 also.
What Does Honda Amaze ADAS Can Do for Me?
Given, what we came to know about ADAS and the upcoming Honda Amaze, you must be thinking, what does Honda Amaze ADAS hold for you? In general, you will have the features below,
Collision Mitigation Braking System (CMBS)
It is an essential safety feature that tends to prevent accidents or reduce their severity. This feature uses a camera and radar sensor to identify potential risks and can also apply brakes if necessary.
It is also associated with the Forward Collision Warning (FCW) system and Automatic Emergency Braking, including Pedestrian AEB.
Lane Keeping Assist System (LKAS)
Utilize the camera, this feature helps identify the lane marks. When your Honda starts to drift, the system intervenes. It's easier to place your car in the center with LKAS.
Other features related to LKAS are Lane Departure Warning (LDW), and LaneWatch, which we may also get to see in the Honda Amaze 2024.
Adaptive Cruise Control (ACC)
This feature helps you maintain a safe distance from the car in front of you. It significantly reduces the stress of long highway drives and improves fuel efficiency. Also, we may get to have the low-speed follow in the next-gen Honda Amaze.
Road Departure Mitigation (RDM)
The system only uses the camera and helps you keep your Honda on track. This feature efficiently detects lane markings and makes some braking adjustments or mild steering if needed.
However, it never takes over the steering. If you do not react, your vehicle will still drive off the track.
Blind Spot Information System (BSI)
Another ADAS feature we will get to see in the Honda Amaze 2024 is the Blind Spot Information System (BSI). Whenever your Amaze gets into a blind spot, this system provides visual and audible alerts. This makes lane changes more convenient and safer.
Other trading features of Honda ADAS are Traffic Jam Assist (TJA), Auto High-Beam Headlights, Cross Traffic Monitor, and Driver Attention Monitor.
Since Honda Amaze is likely to feature the level 3 ADAS, we might get to see all the ADAS features onboard, including some new improvements.
In Short,
It's a safe road for all theory! Everybody gets a safer road to drive and to let others walk/ ride in safety. With this in mind, Honda is likely to equip its upcoming models with upgraded safety features including ADAS.
The 2050 motto remains on track and on its way to being fulfilled starting with ADAS. What do you think of the upcoming feature? Let us know in the comment section. Also, stay tuned with us for more articles like this.