If you're a proud Honda owner, you understand the importance of regular maintenance to keep your vehicle running smoothly and efficiently.
One crucial aspect of this maintenance routine is the B123 service, which is specifically designed to address various maintenance tasks at specific mileage intervals.
The Honda B123 service is a comprehensive maintenance package that covers a range of essential checks, adjustments, and replacements for your vehicle.
The B123 service is commonly recommended by Honda for specific models and generally performed at around 30,000 to 45,000 miles, depending on the model, and driving conditions.
In this guide, we will explore the key components of the Honda B123 service and the significance of each step.
Whether you're a do-it-yourself enthusiast looking for insights or simply want to understand what to expect during your next visit to a Honda service center, we've got you covered.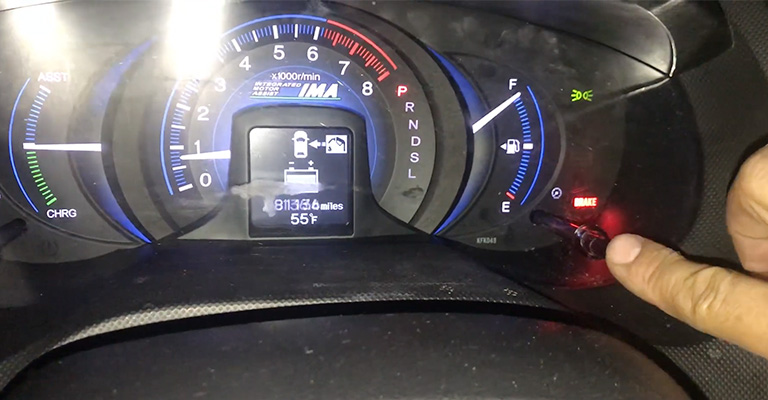 What Is Honda B123 Service Code?
Honda recommends the B123 Service as one of its more comprehensive regular maintenance programs. Code B123 means the following, according to the manual:
Code B:
Replace engine oil and oil filter
Inspect front and rear brakes/service as necessary
Check parking brake adjustment
Inspect tie rod ends, steering gearbox, and boots
Inspect suspension components
Inspect driveshaft boots
Inspect brake hoses and lines (Including ABS/VSA)
Inspect all fluid levels and condition of fluids
Inspect exhaust system#
Inspect fuel lines and connections#
Code 1:
Code 2:
Replace air cleaner element
Replace dust and pollen filter
Inspect drive belt
Code 3:
Replace transmission fluid
It typically includes a combination of inspections, replacements, and adjustments that are necessary for the proper functioning and longevity of the vehicle. Here's a breakdown of what each component of the service typically entails:
B: Replace Engine Oil And Oil Filter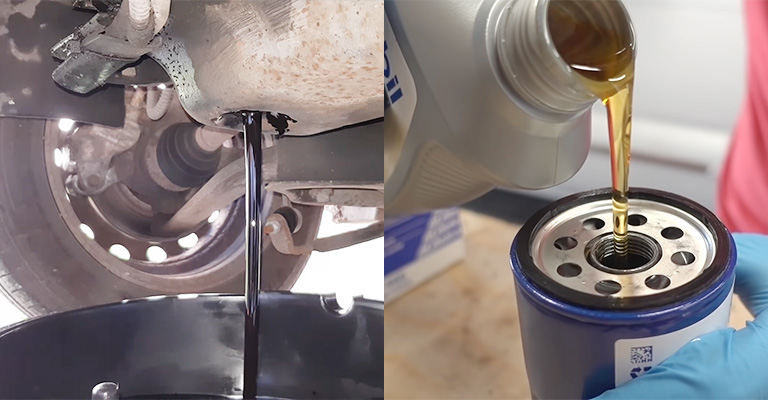 The engine oil and oil filter are replaced to ensure proper lubrication and filtration of the engine, which helps maintain its performance and longevity. In your Honda, engine oil plays a vital role. You can extend the life of your engine by keeping it lubricated and cool.
There is a recommended interval for oil changes on every Honda vehicle. A typical interval is 5,000 to 7500 miles or once every year. It is generally safe to go by these intervals if you drive under normal conditions.
Your Honda's engine oil may need to be changed more frequently than what the manufacturer recommends if you drive in stop-and-go traffic often or live in an area with harsh weather conditions like snow or rain.
1: Rotate Tires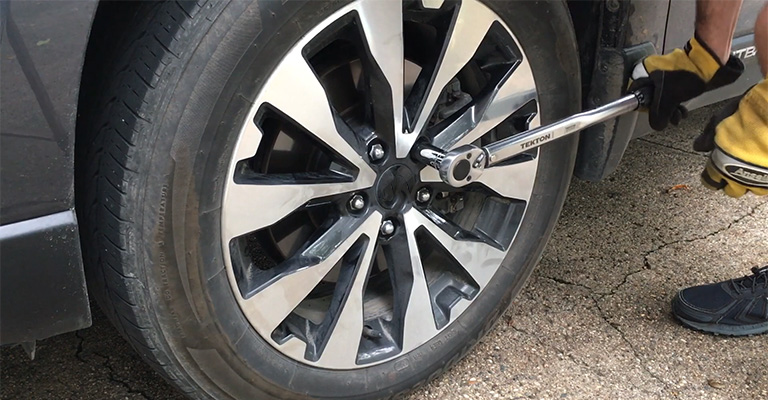 The tires are rotated to promote even wear and extend their lifespan. This involves changing the position of each tire on the vehicle. In addition to prolonging the life of tires, tire rotation helps them wear evenly.
Without rotating your tires regularly, you could end up with a bent rim, or even worse, a blowout. The rotation of tires is therefore included in most Honda services.
2: Replace Air Filter And Cabin Air Filter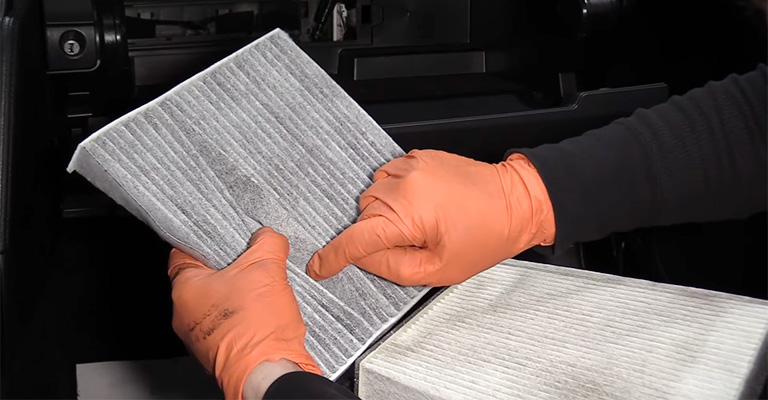 The engine air filter and cabin air filter are replaced to maintain clean airflow into the engine and the vehicle's cabin, respectively.
Your Honda's engine relies heavily on its air filter. The air filter prevents dust particles, debris, and insects from entering the engine.
It won't be able to do its job if the air filter is clogged. As a result, your Honda will consume more fuel and have many other problems.
On the other hand, dust and debris are filtered from entering the cabin of your car through the cabin filter. In a Honda, poor-quality air can be caused by a clogged air filter, which will compromise the HVAC system's efficiency.
3: Replace Transmission Fluid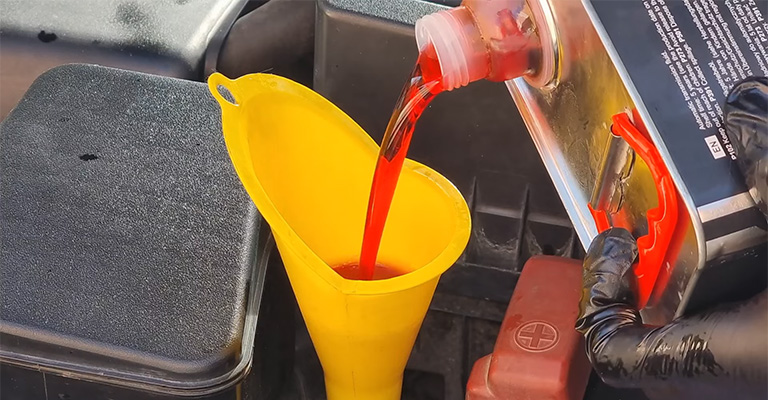 The transmission fluid is replaced to ensure the smooth operation of the transmission and prevent premature wear or damage.
In addition to these specific tasks, the service may also include a range of inspections and adjustments to various components of the vehicle, such as the brakes, suspension, steering, lights, belts, hoses, and fluids.
It's important to consult your vehicle's owner's manual or contact your local Honda dealership for the exact maintenance requirements and intervals for your specific model and year, as they may vary slightly.
Where Can You Reset Honda B123 Code?
There are a couple of options available when it comes to code B123 service and resetting the code, these are:
DIY
The oil, air filter, and cabin filter can be changed on your own if you're handy and mechanically inclined, and then you only need to change the transmission fluid. You'll save some money this way.
Independent Honda Mechanic
It would also be a good idea to have your vehicle serviced by a Honda mechanic who is qualified to perform the work.
Although this is cheaper than going to a dealership, you need to be sure they are qualified to do this job, since you don't want someone who just started working on cars doing it for you, especially since you need to replace the transmission fluid as well, which is Honda-approved.
Honda Dealership
In most cases, people choose to have the service done at a Honda dealership nearby. The technicians at these dealerships are trained to handle this type of work, making this the best option.
In the event that your car no longer has a warranty, this can get quite expensive. Additionally, they will handle everything for you, making it much more convenient than doing it yourself.
How Much Does Honda B123 Service Cost?
The cost of Honda B123 service can vary depending on several factors, including the location, dealership, specific model and year of your Honda vehicle, and any additional services or repairs that may be needed.
Service costs can also vary over time due to changes in labor rates and the prices of parts. Prices range from $200-400 depending on where you decide to take your car. On average, parts and labor cost $300; labor costs vary from $200-400.
The costs, when the oil change and filters are included, can cost up to $450, says an auto service Honda technician on JustAnswer.com, but in some cases, the vehicle computers may tell the mechanic that other service is needed at the time.
To get an accurate estimate for the cost of the B123 service for your Honda vehicle, it is best to contact your local Honda dealership or authorized service center.
They will be able to provide you with the most up-to-date and accurate information based on your specific vehicle and location.
When contacting the dealership, it's a good idea to inquire about any available service packages or discounts that may be offered, as these can help reduce the overall cost of the service.
Additionally, if your vehicle is still under warranty, some of the services included in the B123 service may be covered, depending on the terms of your warranty.
How To Reset Honda B123 Service Code?
To reset the Honda B123 service code, you can follow these general steps:
Sit in the driver's seat of your Honda vehicle and make sure all the doors are closed.
Insert your key into the ignition and turn it to the "on" position without starting the engine. Alternatively, if your vehicle has a push-button start, press the "Engine Start/Stop" button without pressing the brake pedal.
Locate the trip odometer button on your instrument panel. This button is typically located near the speedometer or tachometer.
Press and hold the trip odometer button while turning the key to the "off" position. On vehicles with a push-button start, press and hold the trip odometer button while pressing the "Engine Start/Stop" button two times without pressing the brake pedal.
Continue holding the trip odometer button while turning the key to the "on" position (or pressing the "Engine Start/Stop" button two times without pressing the brake pedal on push-button start vehicles).
After a few seconds, you should see the service indicator light start to blink. Keep holding the trip odometer button until the light stops blinking and remains illuminated.
Release the trip odometer button, and the service indicator light should turn off. This indicates that the B123 service code has been successfully reset.
Turn the key to the "off" position (or press the "Engine Start/Stop" button once on push-button start vehicles) to complete the process.
It's important to note that the specific steps to reset the service code may vary slightly depending on the model and year of your Honda vehicle.
If you encounter any difficulties or if these steps don't work for your particular vehicle, I recommend consulting your vehicle's owner's manual or contacting your local Honda dealership for further assistance.
Final Words
From inspecting and replacing vital fluids to examining and adjusting key components, the B123 service aims to ensure your Honda vehicle continues to operate at its optimal performance level.
Regular maintenance not only helps to extend the lifespan of your vehicle but also contributes to your safety on the road and helps prevent potential breakdowns or costly repairs.