Honda catalytic converter is required by law and helps to reduce harmful pollutants from entering the atmosphere. If your catalytic converter fails, you will not only harm the environment but also face steep fines.
So, how much does it cost to replace a Honda Catalytic converter? A Honda Catalytic Converter Replacement costs around $2,320 and $4,108 on average, with $2,190-$3,978 for parts and $130 for labor.
Prices may vary depending on where you live, whether you use an OEM or aftermarket catalytic converter, and your Honda model. This article will give you a breakdown of the honda catalytic converter cost.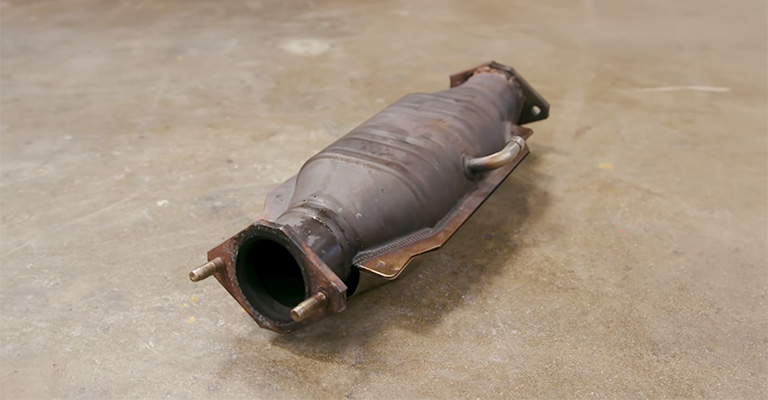 How Much Does It Cost To Replace A Catalytic Converter?
The cost of replacing a Honda catalytic converter varies depending on several factors. Among these factors are the following:
DIY vs. Professional Installation
Honda vehicle model and year
The type of catalytic converter used
Repair location
Other factors, such as the age of the vehicle
Let's discuss them in depth.
DIY vs. Professional Installation
If you are handy with cars, replace the catalytic converter. This can save you on labor costs. However, it is essential to note that removing and installing a catalytic converter can be a difficult task, especially for someone without prior experience.
On the other hand, if you choose to have a professional perform the installation, you can expect to pay a higher cost for labor. The average labor costs range around $130.
Honda Vehicle Model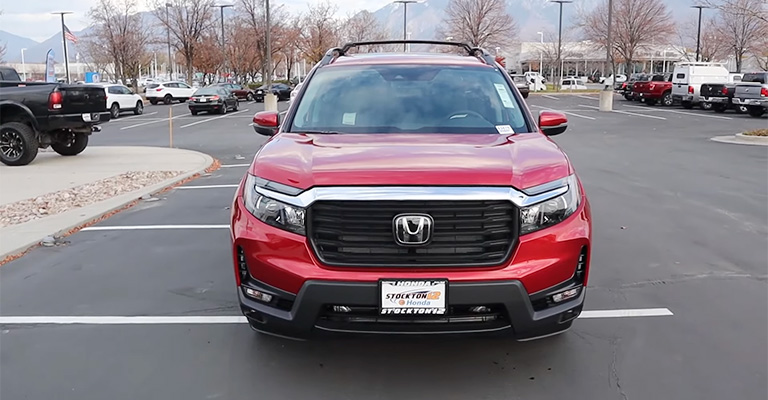 The honda catalytic converter cost varies across the Honda Models. Here is a table to show replacement costs.
| | |
| --- | --- |
| Model | Catalytic converter replacement cost |
| Honda Accord | $1,303 |
| Honda CR-V | $1,775 |
| Honda Odyssey | $1,768 |
| Honda Pilot | $2,137 |
| Honda Civic | $4,108 |
The Type Of Catalytic Converter Used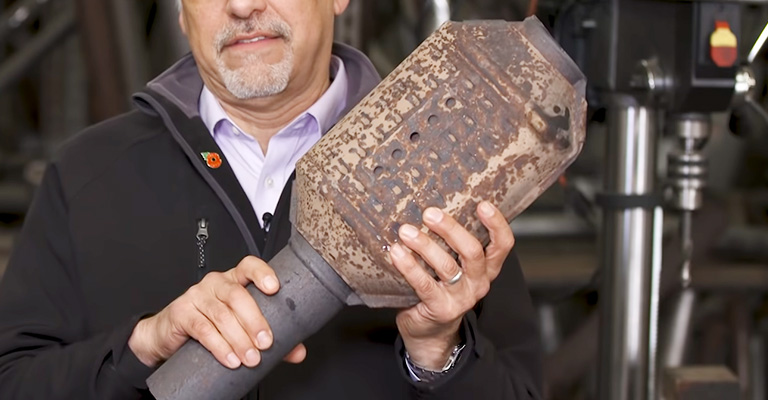 Catalytic converters are classified into OEM (direct fit) and aftermarket (universal fit). OEM catalytic converters are made by the company that makes the car and are specifically designed for your Honda. They range from $1,000-$4,000, depending on your Honda model.
Third-party manufacturers produce aftermarket converters, which are generally less expensive. They may not, however, be as durable or long-lasting as OEM converters. They range from as low as $600-$2,100.
Repair Location
Labor costs vary depending on location, with higher rates in urban areas and lower in rural areas.
Other Factors
The car's age and condition: The cost is also affected by the car's age and condition. Older vehicles may have more wear and tear on the exhaust system, making replacement more complex and costlier.
Difficulty of accessing the catalytic converter: The cost can also be affected by the difficulty of accessing the catalytic converter. If the catalytic converter is in a difficult-to-reach location, other components may need to be removed, resulting in higher labor costs.
Mechanic type: The mechanic you hire can also affect the price. Labor costs more at dealerships, whereas independent mechanics may offer more affordable rates. However, remember that the cheapest option is not always the best option, as the quality of work can vary.
Warranty: If the catalytic converter is still under warranty, you may only be required to pay for labor while the manufacturer pays for the parts. But you will be responsible for the entire replacement cost if the warranty has expired.
Signs That Your Honda Catalytic Converter Needs To Be Replaced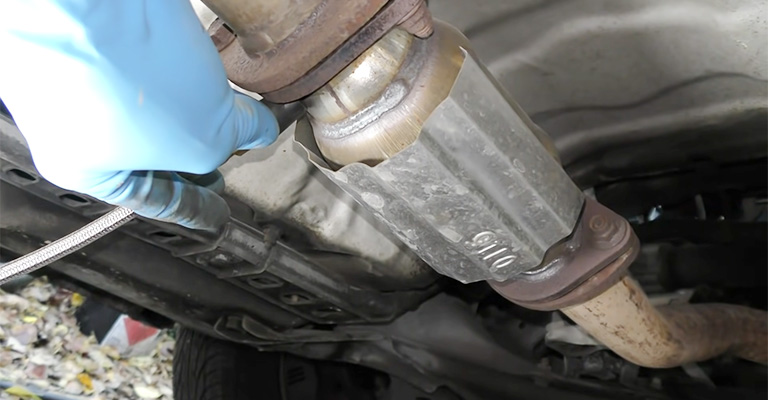 It's critical to recognize the signs that your Honda's catalytic converter needs to be replaced. Some common symptoms include:
Engine Misfire
This can result in a loss of engine power and an illuminated check engine light on your dashboard.
Reduced Fuel Efficiency
If your Honda's catalytic converter becomes clogged, it can restrict exhaust flow, resulting in a reduction in fuel efficiency. This can lead to decreased gas mileage and overall performance.
Engine Warning Light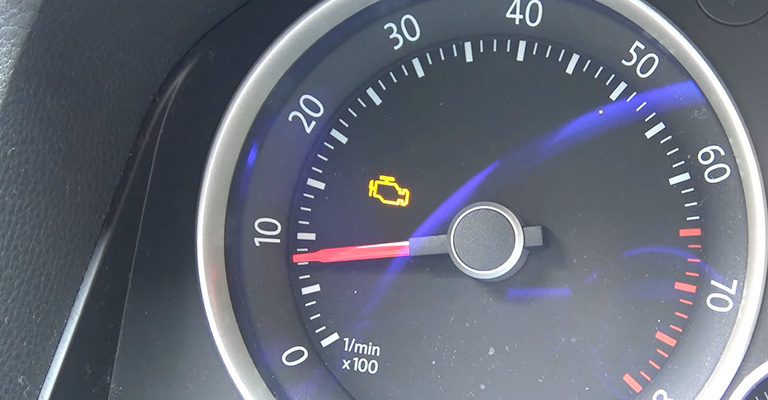 The "check engine" light can illuminate for various reasons, but if the cause is a faulty catalytic converter, it will remain illuminated even after restarting the engine.
Excessive Exhaust Smoke
If your Honda emits a lot of smoke from the tailpipe, it could be because the catalytic converter is damaged or clogged.
Strange Smells
A damaged or clogged catalytic converter can emit an unpleasant odor that can be detected inside and outside the vehicle. This odor is similar to rotten eggs and can indicate a problem with the catalytic converter.
How To Save Money On Replacement Cost
Here is how to save a few bucks when replacing the Honda catalytic converter.
DIY Installation
You can save money by installing the catalytic converter yourself if you have experience with car repairs and the necessary tools. However, this option is only recommended for those confident in completing the task safely and correctly.
Using Aftermarket Components
Using aftermarket parts can also help to reduce replacement costs. Although aftermarket parts are typically less expensive than OEM parts, ensuring they are high quality and fit your vehicle is critical.
Shopping Around For The Best Deal
Compare prices and services from multiple mechanics to find the best option for your budget and needs.
Maintaining The Catalytic Converter To Avoid Future Replacements
Proper catalytic converter maintenance can extend its lifespan and reduce the need for replacement in the future. This includes regular inspections, cleaning, and replacing damaged parts.
FAQs
Here are other related questions you may follow to get more information on the matter.
How long does it take to replace a Honda catalytic converter?
Replacing a Honda catalytic converter can take 2 to 5 hours, depending on the model and the job's complexity.
Can I drive with a catalytic converter problem?
No. Driving with a faulty catalytic converter is not recommended. A faulty catalytic converter can result in engine misfires, decreased performance, and increased emissions, all of which can harm the environment. It can even damage the engine or other parts of the vehicle in some cases.
How often do catalytic converters need to be replaced?
The lifespan of a catalytic converter can vary depending on several factors, including driving habits, vehicle usage, and converter quality. A catalytic converter can last between 10 and 15 years on average. However, it may need to be replaced sooner if it becomes clogged or damaged
Conclusion
A properly functioning catalytic converter is critical to your vehicle's performance and emissions. The cost of replacing a catalytic converter depends on several factors, including the type of Honda vehicle, location, catalytic converter, labor cost, and warranty.
Generally, the honda catalytic converter cost is around $2190-$3978 and $130 for labor. Proper maintenance and the use of high-quality parts can help extend the catalytic converter's lifespan and reduce the need for replacement in the future, ultimately saving money in the long run.