If you are just thinking of replacing your Honda Civics battery or you just want to know some information about the battery, understanding the key aspects is important.
This post aims to provide valuable insights into battery sizes, factors to consider when choosing a battery, hybrid battery considerations, and frequently asked questions related to Honda Civic batteries.
By familiarizing yourself with these topics, you can make informed decisions and ensure the optimal performance and reliability of your Honda Civic's battery.
So, let's dive in and explore the world of Honda Civic batteries.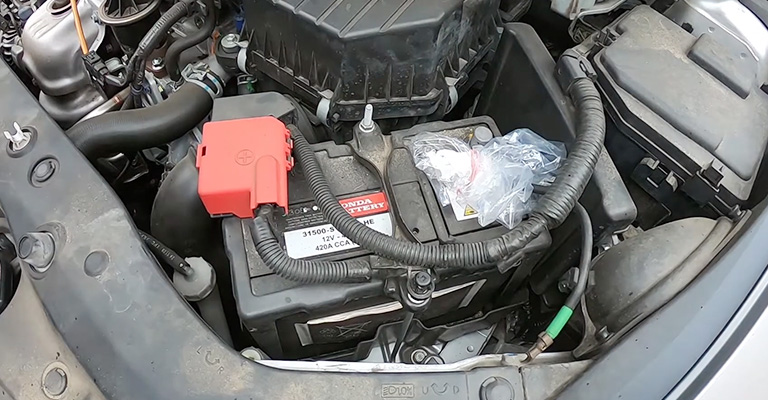 Honda Civic Battery Size [2001-2023]
| Year Range | Trim | Battery Size Code | Battery Size (cm) |
| --- | --- | --- | --- |
| 2022 – 2023 | R ex. Standard, Type | 51R | 23.8 x 12.9 x 22.3 |
| 2020 – 2021 | R Type | H5 (47) | 24.2 x 17.5 x 19.0 |
| 2018 – 2019 | Standard | 51R | 23.8 x 12.9 x 22.3 |
| 2013 – 2017 | Primary Can, Battery US | 151R | 18.8 x 12.5 x 22.5 |
| 2010 – 2012 | Hybrid, Can, US | 151R | 18.8 x 12.5 x 22.5 |
| 2007 – 2009 | Standard Hybrid | 151R | 18.8 x 12.5 x 22.5 |
| 2005 – 2006 | Standard Hybrid | 51R | 23.8 x 12.9 x 22.3 |
| 2001 – 2004 | Standard | 51 | 23.8 x 12.9 x 22.3 |
Honda Civic battery size and group at year range for different trims
In recent years, the most common battery size for Honda Civic models is the 51R code.
The dimensions for this battery size are approximately 23.8 centimeters in length, 12.9 centimeters in width, and 22.3 centimeters in height. This battery size has been used in Honda Civic models from 2001 to the present.
However, there have been variations in battery size over the years. For example, in 2019 and 2020, the R Type trim of the Honda Civic used a battery size with the code H5 (47), which had slightly different dimensions compared to the 51R battery size.
The H5 (47) battery size measured approximately 24.2 centimeters in length, 17.5 centimeters in width, and 19.0 centimeters in height.
Between 2013 and 2017, the Primary Can and Battery US trims of the Honda Civic utilized the 151R battery size. This battery size had dimensions of approximately 18.8 centimeters in length, 12.5 centimeters in width, and 22.5 centimeters in height.
The Hybrid, Can, and US trims of the Honda Civic from 2005 to 2009, as well as the Standard Hybrid trims from 2003 to 2006, used either the 51R or 151R battery sizes.
It's important to note that battery sizes can vary even within the same model year, depending on the specific trim level and optional equipment of the vehicle.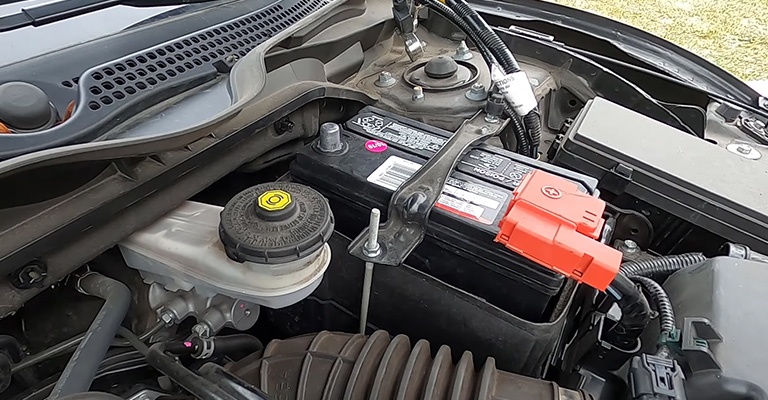 Factors to Consider When Choosing a Battery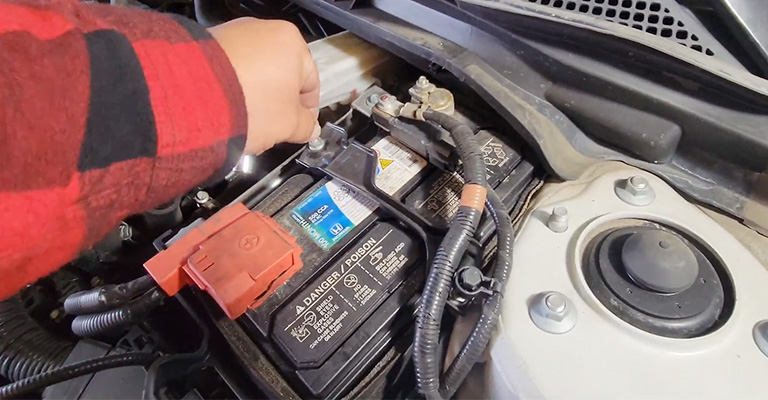 When selecting a battery for your vehicle, several important factors should be taken into consideration to ensure optimal performance and compatibility.
Battery Size and Compatibility
It is crucial to select a battery that is compatible with your vehicle's make, model, and year. Batteries come in different sizes and terminal configurations, designated by BCI Group Sizes.
Consult your vehicle's owner's manual or seek professional advice to determine the correct battery size for your vehicle.
Electrical System Requirements
Consider the electrical demands of your vehicle. If you have additional accessories or aftermarket modifications that draw power, such as a high-powered stereo system or auxiliary lighting, you may need a battery with higher capacity to handle the increased load. Ensure the chosen battery can adequately meet the electrical demands of your vehicle.
Climate Considerations
Different battery types perform differently in various climate conditions. In colder regions, batteries with higher cold cranking amps (CCA) ratings are essential to ensure reliable starting power in low temperatures.
In hotter climates, batteries with enhanced heat resistance may be preferable. Consider the climate in which your vehicle operates to select a battery that can withstand the conditions effectively.
Battery Type
There are various battery types available, including lead-acid, absorbed glass mats (AGM), and gel batteries. Each type has its advantages and suitability for specific applications.
Lead-acid batteries are the most common and cost-effective option, while AGM batteries offer improved durability and resistance to vibration.
Gel batteries are often used in deep-cycle applications. Consider your vehicle's needs and the battery type that best suits your requirements.
Brand Reputation and Quality
Choose batteries from reputable brands known for their reliability and quality. Established brands often have a track record of manufacturing durable and long-lasting batteries.
Read customer reviews and seek recommendations to gauge the performance and reliability of different battery brands.
Warranty and Service
Check the warranty provided by the battery manufacturer. A good warranty ensures peace of mind and protection against any defects or premature failures.
Additionally, consider the availability of service centers and customer support in case any issues arise.
Budget
While it's important to prioritize quality and performance, consider your budget when selecting a battery. Determine a balance between affordability and the features and performance characteristics that best suit your needs.
By considering these factors, you can make an informed decision when choosing a battery for your vehicle.
It is recommended to consult with automotive professionals, refers to the manufacturer's recommendations, and gather information to ensure the best battery selection for your specific vehicle and requirements.
FQAs
How long does a Honda Civic battery typically last?
The lifespan of a battery can vary depending on various factors such as usage, climate, maintenance, and battery quality. On average, a Honda Civic battery may last between 3 to 5 years. However, some batteries can last longer with proper care and maintenance.
Can I replace my Honda Civic's battery myself?
Yes, in many cases, you can replace the battery of your Honda Civic yourself. The battery is typically located under the hood, and the replacement process involves disconnecting the old battery and connecting the new one. However, it's important to follow the proper safety precautions and consult the vehicle's owner's manual for specific instructions.
What are the signs of a weak battery in a Honda Civic?
Some common signs of a weak battery include difficulty starting the vehicle, dimming headlights or interior lights, a clicking sound when attempting to start the engine, and a check battery or low battery warning light on the dashboard. If you experience any of these symptoms, it may indicate a weak battery that needs attention.
Can I jump-start my Honda Civic if the battery is dead?
A: Yes, you can jump-start your Honda Civic using jumper cables and a separate vehicle with a working battery. Connect the jumper cables correctly, start the assisting vehicle, and let it run for a few minutes to charge the dead battery. Then, try starting your Honda Civic. It's important to consult the vehicle's owner's manual for specific jump-starting instructions.
Are there any precautions I should take when replacing the battery in my Honda Civic?
Yes, when replacing the battery, it's important to take certain precautions. Ensure the ignition is off, remove any jewelry or metal objects that could create a short circuit, and follow the proper sequence for disconnecting and reconnecting the battery cables. Additionally, it's advisable to wear protective gloves and eyewear during the process.
Conclusion
The battery plays a crucial role in the overall functionality and performance of a Honda Civic.
Whether it's selecting the right battery size, considering climate requirements, or choosing a reputable brand, taking these factors into account can ensure optimal performance, reliability, and longevity of your Honda Civic's battery.
Don't hesitate to reach out to trusted automotive experts or your local Honda dealership for personalized guidance and recommendations specific to your vehicle.
With proper care and attention, your Honda Civic's battery will continue to power your journeys for years to come.
Thank you for your patience.