The Honda Civic is a popular and reliable car, loved by drivers for its performance, fuel efficiency, and sleek design. However, accidents happen, and sometimes you may find yourself in need of a bumper replacement.
Whether it's due to a fender bender or simply wear and tear, the cost of a bumper replacement can vary depending on several factors.
If you're a Honda Civic owner wondering how much it will cost to replace your bumper, you've come to the right place.
In this article, we'll explore the various factors that can affect the cost of a Honda Civic bumper replacement, so you can make an informed decision and get your car back on the road.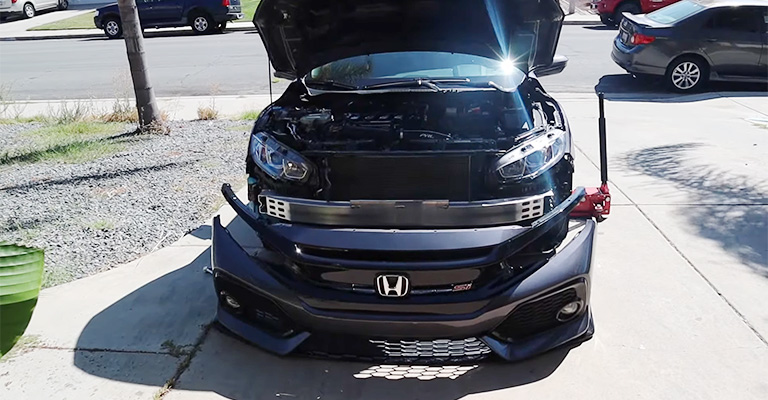 Honda Civic Bumper Replacement Cost
How much would a new one cost? 2020 Honda Civic front bumper replacement usually costs between $350 and $600. The bumper itself costs $150-$300, and labor costs $200-$300.
It usually takes 2-3 hours to replace a bumper, and mechanics typically charge $100/hour for labor. It is possible to get a much better deal by comparing quotes from multiple auto shops, but those are just the average rates.
What About The Honda Civic Hatchback?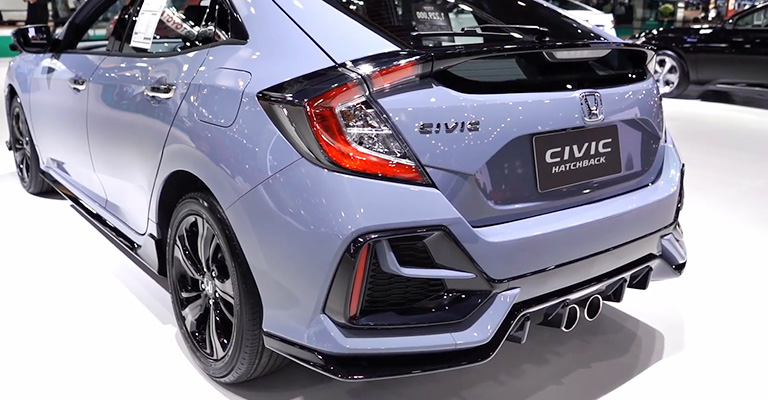 Replacement of the front bumper on a 2022 Honda Civic hatchback typically costs $351 to $600. Labor costs will range from $200 to $300, while bumper costs will range from $150 to $300.
For labor, mechanics typically charge about $100 per hour for bumper replacements, which take two to three hours on average. This is merely a typical price range.
It may be possible to find a much better deal by comparing estimates from several auto shops. When it comes to car-related expenses, comparing prices is an excellent way to save money.
How Much Does A Rear Bumper Replacement Cost For A 2018 Honda Civic Type R?
In order to determine the cost of a rear bumper replacement on a 2018 Honda Civic Type R, you need to determine how good the replacement parts are and whether or not you plan to install them yourself.
You can expect the replacement to cost between $900 and $2,000 for both parts and labor. Just for the parts, bumpers only cost between $600 and $1,200. As a result, you could save a great deal of money if you're willing to install the new bumper yourself!
How Do You Replace The Front Bumper Cover On A Honda Civic Si?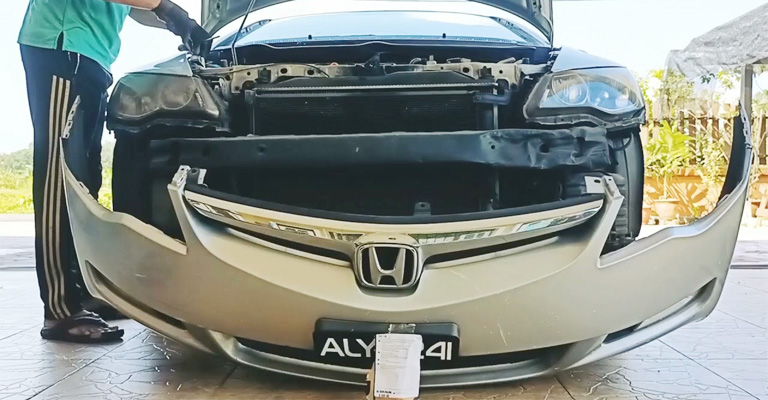 For a Honda Civic Si, here are some general instructions on replacing the front bumper cover:
1. Prepare the vehicle:
Put the emergency brake on the car and park it on a level surface. Before starting, make sure the vehicle is cool to the touch.
2. Disconnect battery:
Disconnect the negative battery cable in order to prevent any electrical hazards.
3. Remove components:
Make sure all components, such as the grille, fog lamps, and headlamps, are removed before removing the bumper cover.
4. Remove mounting bolts:
The bumper cover is secured to the chassis by bolts. Locate and remove these bolts. In most cases, you will find these behind-the-wheel wells, underneath the car, or near the hood on top of the cover.
5. Detach clips:
Make sure the cover is detached from the car by removing any plastic clips or fasteners.
6. Remove cover:
If any electrical connections need to be disconnected, carefully pull the bumper cover away from the car.
7. Install new cover:
Reverse the steps of removing the old bumper cover before mounting the new one. All fasteners, clips, and bolts should be securely fastened.
8. Reinstall components:
If you removed any components earlier, reinstall them.
9. Reconnect battery:
Connect the negative battery cable again.
It is important to note that the specific steps may vary depending on the model and year of your Honda Civic Si. The best way to get more detailed instructions is to consult the repair manual for your specific vehicle.
Bumper Repair vs. Bumper Replacement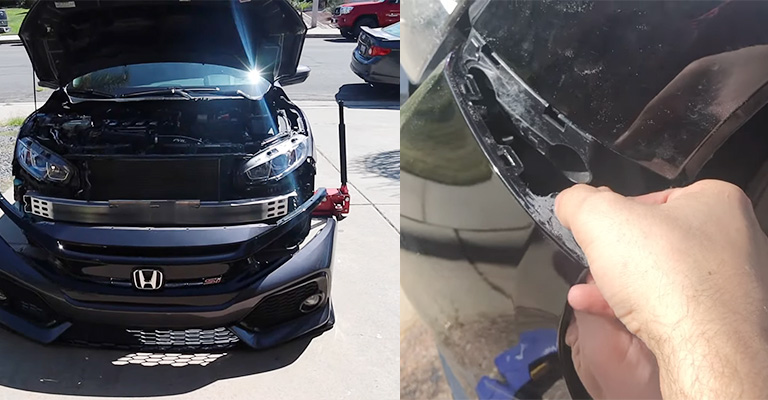 In the event that your bumper is damaged, there are several options available to you. In most cases, minor damage can be repaired, but more serious damage may need to be replaced.
The extent of the damage will determine whether you should repair or replace the bumper.
The tools in an auto body shop are usually capable of repairing minor scratches, dents, and chips.
In addition to repainting or blending any repaired bumper areas to ensure an exact match, the shop will also match the color of the rest of the car.
When a vehicle's bumper is severely damaged, such as a deep crack or hole, or if it falls off, it is often recommended to replace it.
It has, however, become easier to repair due to new technologies. A bumper evaluation (along with any underlying damage) will let you know what's possible.
Using Insurance vs. Paying Out of Pocket
Are you better off using insurance or paying out of pocket for bumper repairs or replacements? Here are the steps you need to take to answer this question:
What is Your Deductible?
Your insurance deductible may be less than the cost of repairing minor bumper damage. The damage may be fixed by paying out of pocket, which could reduce your insurance rates as well as prevent an insurance claim.
Were You At Fault?
It is usually the result of a collision with another vehicle that causes bumper repair or replacement costs to be high. Depending on your insurance coverage, you may have some options if you were responsible for the accident.
Damage to your vehicle and to the other party's vehicle is covered by collision coverage. You are responsible for all repairs if you do not have collision coverage.
For bumper repairs or replacements, you can contact the other driver's insurance company if you weren't at fault.
To ensure that your damage is handled in the most stress-free manner possible, you can have your vehicle repaired at an auto body shop that can coordinate the repairs with the necessary parties.
How To Save Money On Bumper Repairs & Replacement
You should take your bumper to an auto body repair shop you trust when it needs to be repaired or replaced. Insurance companies are not required to recommend a repair shop to you – you can choose any shop you wish.
Several repair shops can also provide you with estimates. The cheapest option may seem appealing, but it's important to remember that low prices don't always equate to high quality.
Consider an aftermarket bumper instead of an OEM bumper if you need a new replacement bumper. There is a risk of lower quality with these, but they are generally more affordable.
Final Words
In conclusion, the cost of replacing a Honda Civic bumper can vary depending on the extent of the damage, the model year of your car, and the type of bumper you choose. While it can be frustrating to deal with unexpected repairs, it's important to prioritize safety and address any damages promptly.
By researching and comparing prices from reputable mechanics and auto body shops, you can find an affordable and reliable solution that fits your budget and needs. With proper care and maintenance, your Honda Civic can continue to provide you with many miles of enjoyable driving.