Mugen, which stands for "Dreams or fantasy," is a Japanese aftermarket tuning company. They specialize in performance upgrades for Honda vehicles.
So what is Honda Civic Mugen?
The Mugen is a high-performance variant of the Honda Civic compact car. This is a collaborative effort between Honda and Mugen. They offer a unique blend of performance, style, and engineering.
And it features unique exterior and interior styles and performance upgrades to the engine. In this article, we shall see what else is there to know about this creation from Honda!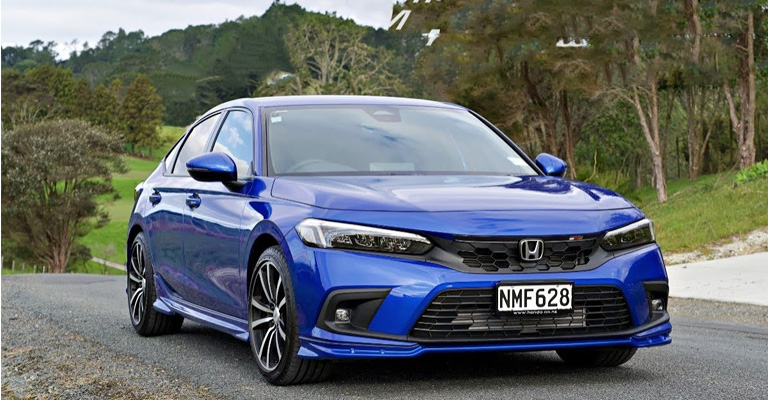 What is Honda Civic Mugen?
Mugen is a Japanese aftermarket tuning company established by the son of Honda's founder, Soichiro Honda. They specialize in enhancing existing Honda models with performance and cosmetic upgrades.
Over the years, Mugen has built several special edition vehicles, such as the Civic Mugen RR and the RC20GT, which are based on Honda models. They feature unique design elements and performance enhancements.
The latest Honda Civic to receive the Mugen treatment is a lighter version with visual upgrades such as under spoilers, a minor boot-lid spoiler, door handle protectors, and Mugen emblems.
The Exterior Features Of The Honda Civic Mugen
The exterior features of the Civic Mugen are designed to not only look great but also to provide excellent performance and handling. They are;
Aggressive Front End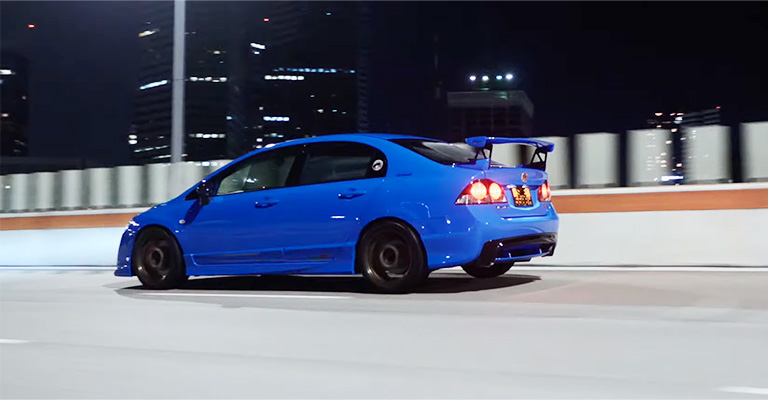 The Mugen features a bold and aggressive front grille that is accented by a sporty splitter and a set of fog lights. This grille is finished in black and is surrounded by sleek, aerodynamic lines that give the car a sporty look.
Sleek Profile
The side profile of the Mugen is sleek and aerodynamic, with a smooth, uninterrupted flow of lines that help to reduce wind resistance. This vehicle sits low to the ground, which gives it an aggressive stance and a low center of gravity that enhances its handling.
Sporty Wheels
The Civic Mugen is fitted with a set of specially designed wheels that are lightweight and aerodynamic. These wheels are finished in black and are sure to make a statement on the road.
Rear Spoiler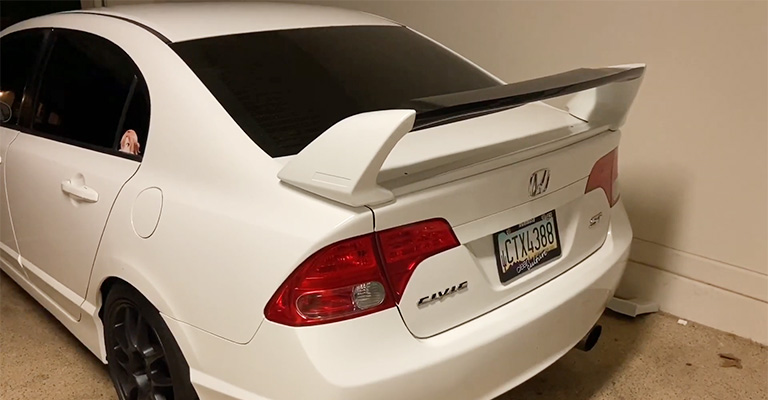 The rear of the Mugen features a sleek and stylish spoiler that is designed to reduce wind resistance and improve stability at high speeds. This spoiler is integrated into the car's body and is finished in the same color as the rest of the body, giving it a seamless look.
Dual Exhaust
The Mugen features a pair of large, dual exhaust pipes that are integrated into the rear bumper. These exhaust pipes are finished in chrome and give the car a sporty, high-performance look.
Impressive Interior Features of the Civic Mugen
Let's see some interior features that make the name Mugen a high-performance series!
Sporty Seats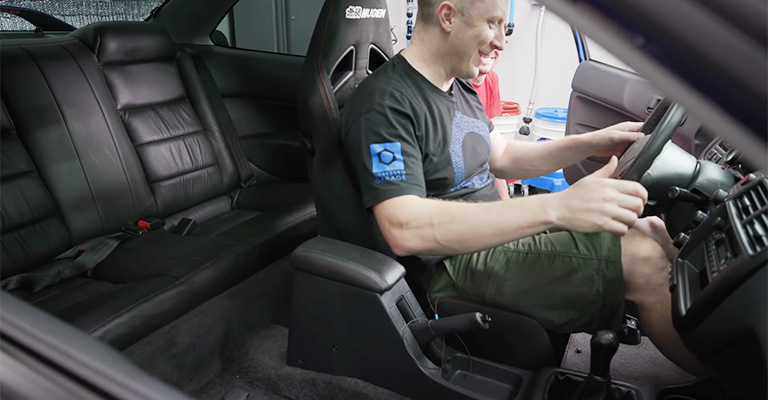 The Civic Mugen features sporty and comfortable seats with red stitching and Mugen logos. This provides a high level of comfort and style for drivers and passengers alike.
Advanced Infotainment System
This vehicle is equipped with a state-of-the-art infotainment system that includes
A large touchscreen display
Built-in navigation
Bluetooth
USB, and more.
Premium Audio System
The Civic Mugen features an premium audio system with high-quality speakers and a powerful subwoofer, delivering clear, powerful, and immersive sound.
Advanced Climate Control
This Honda Civic Mugen provides advanced climate control technology that allows drivers and passengers to control the temperature and airflow in the cabin with precision. And that ensures optimal comfort in any weather.
Stylish Trim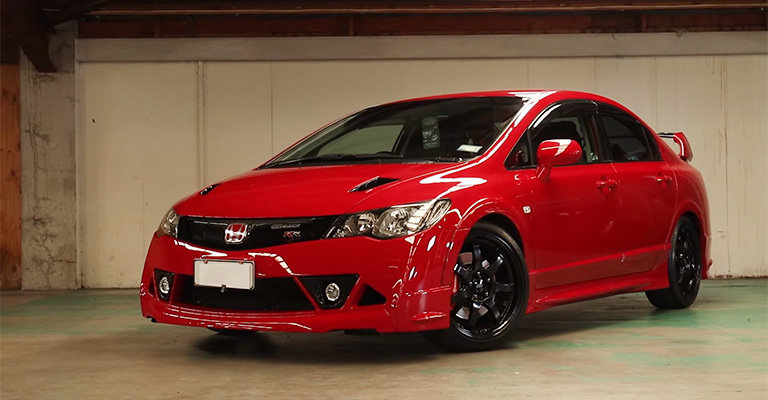 The Civic Mugen features stylish trim and accents throughout the cabin, including a sporty steering wheel and unique door sills, creating a high-end, sporty look and feel.
Engine And Performance Of The Civic Mugen
The Honda Civic Mugen is a performance-oriented version of the popular Honda Civic model with a 2.0-liter 4-cylinder engine.
This engine is paired with a 6-speed manual transmission, providing smooth and precise shifting. While the Mugen-tuned suspension system provides a smooth and controlled ride.
The car also features a sport-tuned exhaust system, which enhances the engine's power and gives the car a distinct, aggressive exhaust note.
In terms of performance, the Civic Mugen is a top-performing car, with brisk acceleration and strong handling capabilities. The car's responsive steering and precise handling make it easy to navigate tight turns on winding roads. Thus, its powerful brakes provide excellent stopping power.
Safety Features And Security Of The Honda Civic Mugen
One of the standout features of this vehicle is its emphasis on safety and security. From its advanced safety technologies to its reinforced chassis and body structure, the Honda Mugen is designed to protect its occupants in the event of an accident.
Its suite of advanced airbags, including front airbags, side airbags, and side curtain airbags, provide comprehensive protection in the event of a collision.
Additionally, the car is equipped with a tire pressure monitoring system, stability control, and anti-lock brakes to help drivers maintain control of the vehicle and avoid accidents in the first place.
In terms of security, the Mugen is equipped with an advanced security system to help protect against theft and break-ins. This includes features like an immobilizer, a security alarm, and a remote keyless entry system to prevent unauthorized access to the vehicle.
Pros And Cons Of The Honda Civic Mugen
Here we shall evaluate the pros and cons of buying a Mugen to see if it is worth it or not!
Pros
Performance: The Mugen version of the Honda Civic comes with a sport-tuned suspension and a more powerful engine. This delivers a smooth and exhilarating driving experience.
Style: This vehicle features a unique and aggressive body kit. It includes a front splitter, side skirts, and a rear spoiler, that give the car a distinctive and sporty look.
Handling: It comes equipped with larger brakes, sticky tires, and a lower stance, making it an excellent choice for those who enjoy driving on twisty roads.
Build Quality: The car is built with high-quality materials and features a solid and well-crafted interior.
Cons 
Price: The Mugen version of the Honda Civic is a premium model, and as such, it comes with a higher price tag compared to the standard Civic. This may make it a less accessible option for some buyers.
Fuel Efficiency: While the Mugen Civic offers a more powerful engine, this also means that the car will consume more fuel compared to the standard Civic. This may be a concern for buyers who prioritize fuel efficiency.
Maintenance Costs: The Mugen Civic is a high-performance vehicle, and as such, it may require more maintenance and repairs compared to the standard Civic. This can result in higher maintenance costs over time.
Conclusion
The Honda Civic Mugen is designed to deliver a high level of performance, handling, and style. It is a unique blend of Honda's reliability, assurance, and style, making it a great choice for anyone looking for a fun and practical car.
Although the car comes with a hefty price tag, the build, performance and the name Honda should justify it. Whether you're a car enthusiast, a commuter, or just someone who loves driving, the Honda Civic Mugen is worth considering. Drive safe!