Honda is a famous automotive brand known for its reliability and longevity. As with any vehicle, regular maintenance is essential to keep your Honda running smoothly and to avoid expensive repairs down the road.
One maintenance item that often arises is the coolant flush. But does Honda recommend a coolant flush for its vehicles? And if so, how much does it typically cost?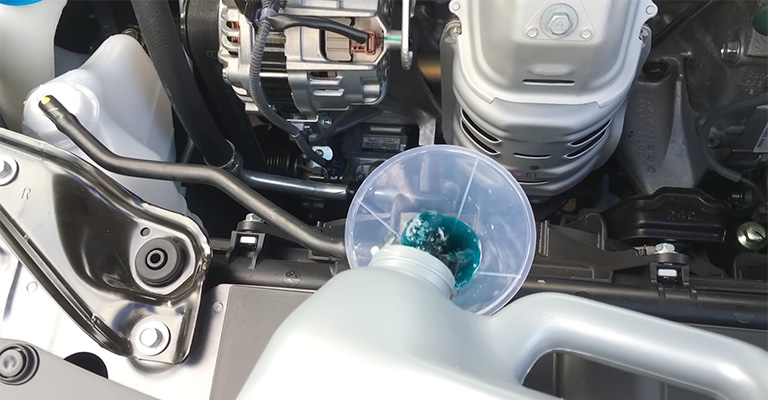 What Is A Coolant Change Or Flush?
Drain the old liquid from the radiator to change the coolant, then top it up with fresh fluid.
Additionally, the technician can remove the drain plugs from the engine block, drain the coolant from the engine and cooling system components, and then refill with fresh coolant.
There is a bit more complexity involved in a coolant flush, and it is usually more expensive as well.
By using water pressure, flushing removes accumulated contaminants from cooling system passageways rather than letting gravity do it.
A complete cleaning of the radiator and engine block is performed. Replace the coolant with a new replacement coolant as the final step.
By flushing your cooling system, you remove the old coolant and replace it with fresh antifreeze.
Flustering your cooling system to protect radiators and other crucial engine parts is considered preventative maintenance.
Accordingly, the flush should be performed following the manufacturer's service schedule. A mechanic can flush your cooling system in a few different ways.
It is first necessary to flush everything with a dedicated machine. In addition, you can drain the cooling system and refill it manually. It is important to flush your car's cooling system regularly for various reasons.
Unless regularly inspected, coolant breaks down, becomes corrosive, and eventually eats away at metal components throughout the engine, radiator, and cooling system.
Eventually, the mix of deteriorated coolant and metal debris can clog up the cooling system and cause it to overheat. When this happens, your engine, radiator, water pump, and wallet can be severely damaged.
Is a Coolant Flush Really Necessary?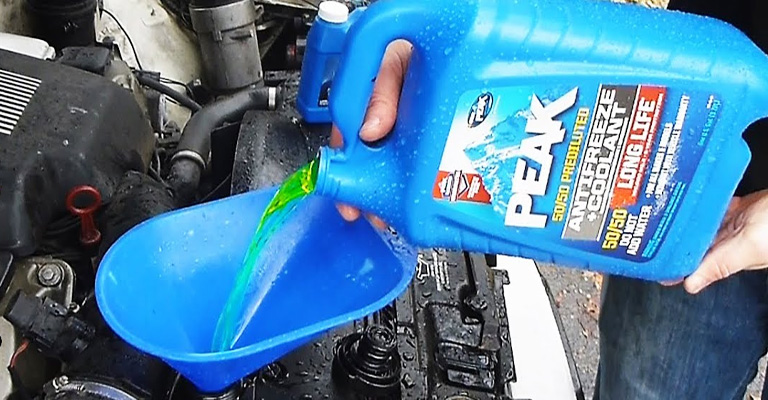 A regular vehicle maintenance schedule may include oil changes, tire rotations, brake repairs, and alignments, but not all of these are necessary.
As well as oil changes, all these other services affect components of your car you can feel while driving.
The drivability of an automobile can be negatively impacted by improperly aligned wheels or excessively worn tires. Troubles with brakes can range from inconvenient to downright dangerous.
In fact, services that don't directly affect your day-to-day driving are particularly likely to be neglected or ignored. It isn't worth spending any money out of your way if you don't notice any difference.
There is a tendency to fall into that mindset quite easily. However, it is possible to suffer a catastrophe if you neglect any service down the road. A reliable system must be maintained at the correct intervals to maintain its reliability.
Here's how it works: flush the coolant. You are unlikely to regularly think about your coolant unless you've blown a coolant line or replaced a leaking radiator. It is easy to put off a service such as a coolant flush.
You won't have any problems with your cooling system for many years without flushing it; even if you flush it, you won't notice any difference when driving.
In fact, neglecting coolant flushes can lead to some pretty serious problems in the future, which could result in expensive repair bills.
Does Honda Recommend Coolant Flush?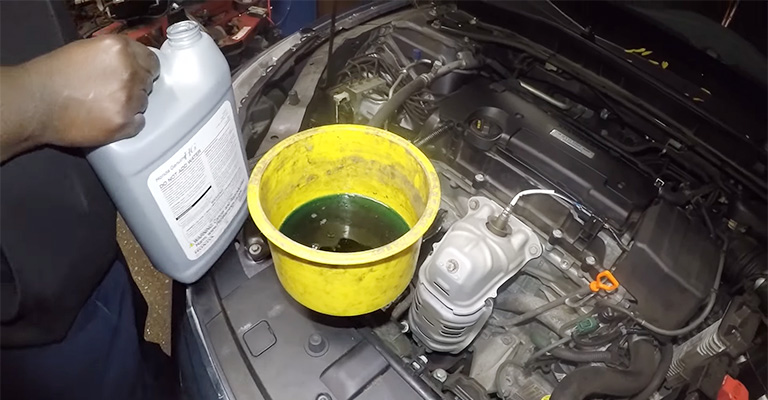 Keeping the engine coolant flushed periodically will prevent contaminants from accumulating in the radiator's cooling element.
A clogged radiator can cause engine failure. This can cause the engine to run hot, cause premature wear, and even lead to engine failure.
Also, fresh coolant contains corrosion inhibitors that keep the radiator free of leaks caused by rusted components. It is typical to flush and replace the coolant every 30,000 miles or five years, whichever comes first.
How Often Should The Coolant Be Changed Or Flushed?
Flustering the cooling system every two years or 30,000 miles on older vehicles is recommended. In recent years, many newer vehicles have coolants that can last up to 100,000 miles.
Following the service intervals recommended in your owner's manual is always recommended.
Performing the necessary services, including coolant changes and flushes, will ensure that the cooling system and the rest of the vehicle last longer.
In addition to routine maintenance, a leak in the cooling system may require draining and replacing coolant.
If excessive corrosion is present or the factory-recommended service interval has already passed, a complete coolant flush must be performed.
Should I Get A Coolant Change Or Coolant Flush?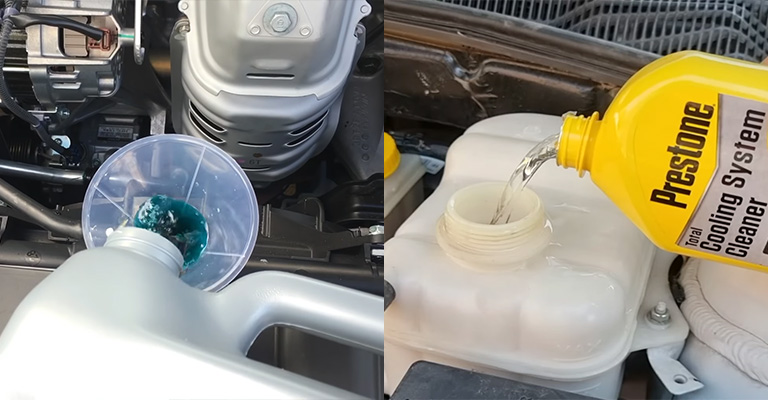 Most shops recommend a coolant flush rather than a regular drain-and-fill, but they may not always be necessary. Spending more than you need to on coolant flushes will cost you more in the long run.
Quite simply, when your coolant needs servicing, you should drain or flush it as follows:
You can check your owner's manual or warranty booklet to see what the manufacturer recommends. Typically, they will say to drain and refill the coolant, which involves changing the coolant.
Generally, if you have been punctual with your routine maintenance schedule, your car should do fine.
Flushing your cooling system at the manufacturer's recommended intervals, however, is highly recommended. It is important to follow the instructions provided by the manufacturer for this procedure.
The best way to fix a cooling system problem on an older, possibly neglected vehicle is to flush the coolant. You should especially do this if your coolant has become contaminated by corrosion, rust, or debris.
Honda Coolant Flush Cost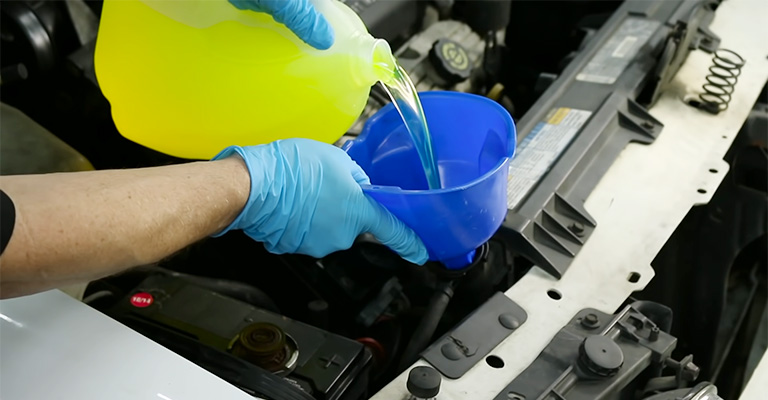 It costs, on average, between $272 and $293 to change the coolant on Hondas. During installation, labor costs are estimated to be between 78 and 98 dollars, while parts cost between $194 and 194 dollars. Depending on your location and vehicle, a coolant change may cost more or less.
What Symptoms May Require A Coolant Flush?
In some vehicles, engine performance may be affected if the coolant isn't changed regularly. Therefore, it should be routinely serviced as part of factory scheduled maintenance. A clogged radiator may cause one or more of these symptoms if the coolant has not been flushed regularly:
Engine overheating
Coolant loss through leaks
Sweet odor inside the vehicle
No heat from the heater
Here are some other signs you need a coolant flush:
Gunk Build-Up
Your car needs a coolant flush if antifreeze gunk is accumulating in your radiator or radiator hose. In your radiator and other parts of the engine, deteriorating coolant becomes acidic and erodes metal components.
If the radiator isn't flushed regularly, the un-flushed mixture in the radiator becomes a brown sludge that can clog vital parts throughout the engine, possibly causing overheating. Avoid this problem by flushing your antifreeze coolant system regularly.
Dirty-Looking Coolant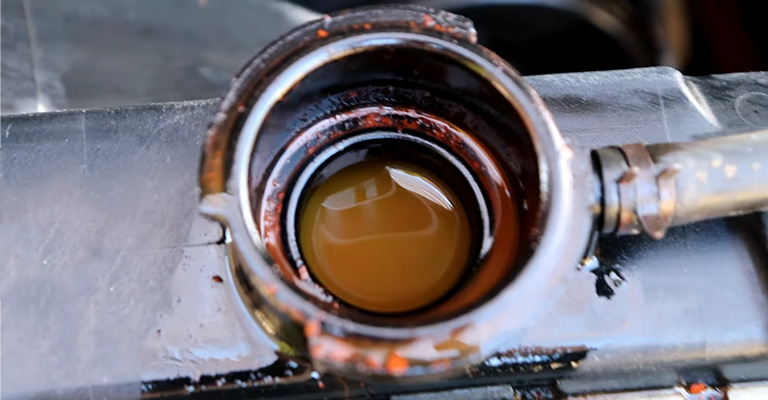 It is possible that a coolant that hasn't been serviced for a prolonged period of time will darken and turn brown. Nevertheless, that shouldn't be allowed to happen. This is why you should flush your coolant according to the schedule recommended by your manufacturer.
Routine Service
Make sure your coolant is not discolored and looks a little funny. Flustering your antifreeze coolant at the recommended intervals and mileage automaker is important.
How Urgent Is A Coolant Flush?
The coolant in your car will not break down immediately if it's been a couple of days since its last flush. A routine coolant system flush service, however, can prevent damage to your car's radiator, engine, water pump, and cooling system overall.
Can I Drive With A Coolant Problem?
Coolant shouldn't be an issue if your coolant is changed or flushed as part of your scheduled maintenance.
When a vehicle has old coolant or a faulty cooling system, it may overheat, suffer from cylinder head gasket failure, experience engine block failure, and suffer from cylinder head warping.
Especially with modern engine casting materials, driving a vehicle with engine cooling issues is not recommended.
Final Words
Keeping your car healthy and on the road requires preventative maintenance, which includes flushing its cooling system.
Regularly replace the coolant as indicated by the manufacturer's service maintenance schedule. Changing your coolant every 40,000-50,000 miles is generally a good practice.
It is common for some vehicles to be equipped with coolant low-sensing systems. When this light comes on, you should inspect your vehicle for leaks or other causes of low coolant.