The Honda CR-V is a popular compact SUV that offers excellent fuel efficiency, comfortable rides, and spacious interiors. However, like any other vehicle, it may require routine maintenance and occasional repairs.
One of the components that can malfunction in the Honda CR-V is the alternator, which is responsible for keeping the battery charged and the electrical system running smoothly.
If you are a Honda CR-V owner experiencing issues with your alternator, you may be interested in the cost of replacement.
In this article, we will explore the factors that can affect the Honda CR-V alternator replacement cost and provide you with valuable information to help you make an informed decision about repairing your vehicle.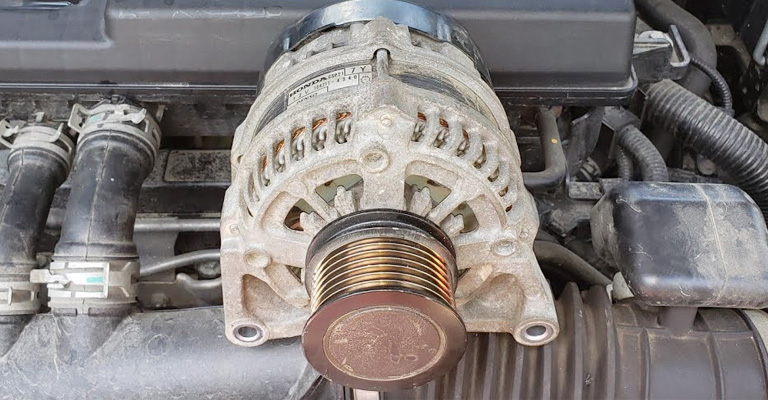 How Much Does It Cost To Replace A CRV Alternator?
It costs about $650 to $1,250 to replace an alternator in a Honda CR-V. The labor fee is estimated at $170 to $220, and the part cost ranges from $520 to $1,100. Alternator Replacement prices may vary depending on your location and vehicle.
The estimate pricing is based on the estimated time for the repair, a range of estimated labor rates based on the state in which the repair will occur, and the estimated price range for the base parts necessary for the repair.
The estimated price includes diagnostic charges, taxes, disposal fees, oil, other fluids, and other ancillary parts that may be needed, but does not include diagnostic charges, taxes, disposal fees, or other ancillary parts.
Depending on the vehicle, repair costs may vary. A repair's actual cost will depend on the labor rates, the time required for the repair, the parts used, the condition of your vehicle or other factors.
How Does The Alternator Work?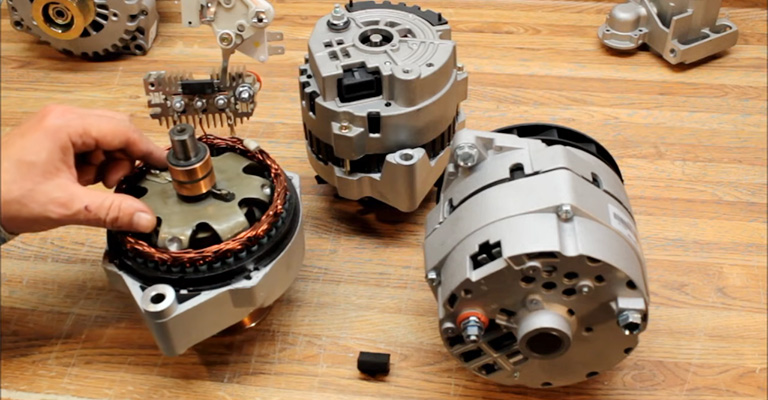 An alternator is attached to an engine, and it generates power when turned by the serpentine belt or drive belt. Built-in voltage regulators and rectifiers ensure the vehicle's current is the correct one as the motor spins, creating electricity.
By using rectifier diodes inside the alternator, the alternator converts alternating current (AC) into direct current (DC).
How Does An Alternator Help Your Car Run?
Alternators charge your car's battery. Your car's battery loses power when you use electrical components (stereo, lights, etc.).
When the battery is recharged, the power is replenished. In the engine compartment, you will find the alternator. A malfunctioning alternator will only keep your car running as long as the battery has power.
Your car will not start if the battery loses power. An alternator that malfunctions usually illuminates the battery warning light or displays a low voltage gauge reading.
How Long Does The Honda CR-V Alternator Last?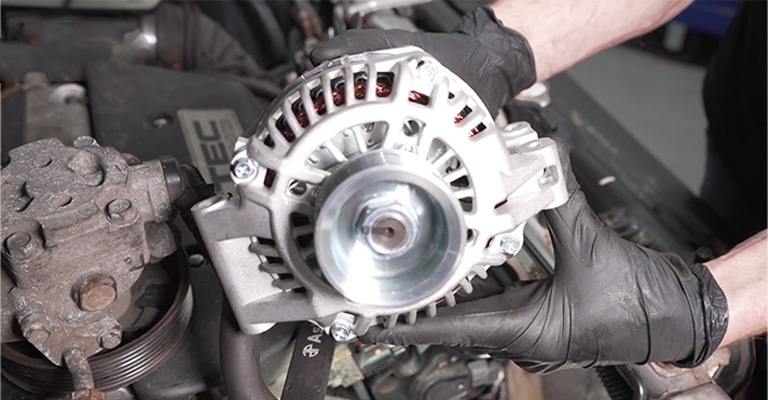 You may eventually need to replace your CR-V's alternator, like many other components on your car. A replacement alternator is more likely to be needed if your CR-V is older or has more kilometers on the odometer.
CRV alternators are designed to last a lifetime. Eventually, it will need to be replaced, just like every other part. It is expected that the alternator will last between 100,000 and 150,000 miles on average.
Your vehicle's maintenance will play a major role in this. Alternators can last even longer if they are regularly maintained and serviced according to the manufacturer's recommendations.
How Often Do Alternators Need To Be Replaced?
The alternator is fairly common to fail, but it can last well over 100,000 miles without breaking down. Alternators can be damaged by harsh driving conditions and custom power accessories.
Why Do Honda CR-V Alternators Need To Be Replaced?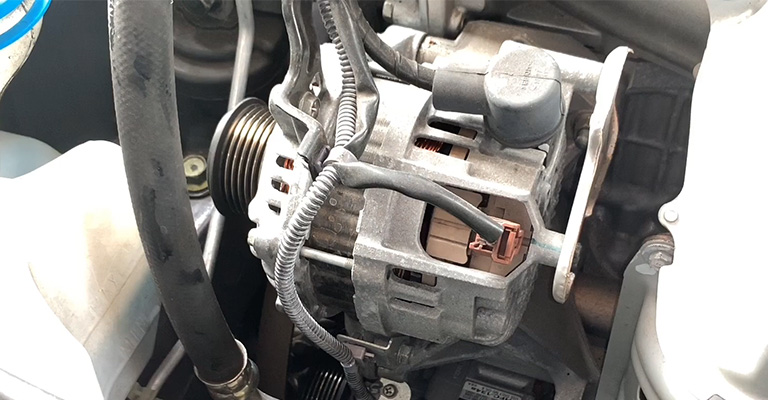 When the engine is running, the alternator of your Honda CR-V provides power to the vehicle.
Besides being able to have AC, power windows, and a stereo to blast your favorite songs, the alternator charges up the battery as well.
A dead battery can leave you stranded in the middle of nowhere if you don't have enough power to start your Honda CR-V.
You won't be able to drive your car if your alternator doesn't charge correctly. The battery light on the dashboard will indicate that something is wrong.
Before Repairing The Alternator
It is important for the mechanic to inspect the entire charging system before installing a new alternator, including the cable connections and the battery's condition.
Steps When Replacing An Alternator: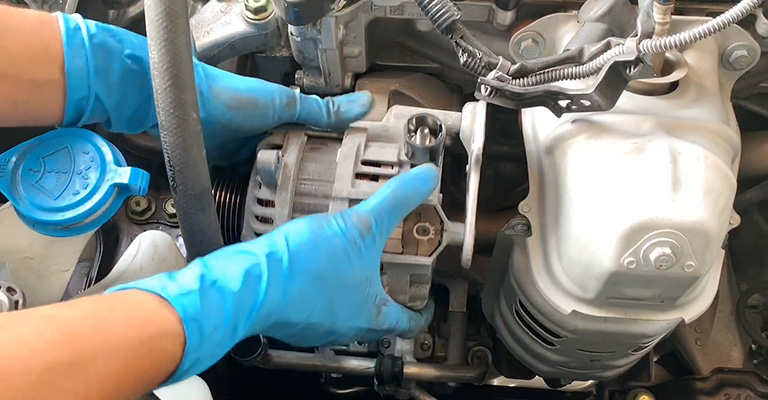 Ensure that the charging system (batteries, cables, alternators) is in good working order.
Make sure the drive belts are in good condition.
Perform an alternator output test.
In case of a faulty alternator, remove it and replace it.
Test the output of the alternator again.
Replacement Recommendations For Alternators:
Every time you have your vehicle serviced, make sure the charging system is being inspected. In addition to cleaning the battery cables, the mechanic should tighten them when performing a major service.
Can I Drive With An Alternator Problem?
When the alternator has completely failed, a car must be towed to a repair shop if it has a weak alternator.
What Are The Symptoms Related To A Bad Alternator?
You will see a warning light on the dashboard while driving if your alternator fails. Within a few minutes, all electrical components will cease functioning, the vehicle will stall, and a jump start will not work. A grinding noise can be heard if the alternator's bearing fails.
How Reliable Is The Alternator In The Honda CR-V?
Alternators in CRVs are reliable and durable. A replacement will eventually be necessary, however, as with all parts.
Make sure you use OEM parts when replacing your CR-V's alternator. You will receive the same parts that were originally fitted to your CR-V when it was manufactured.
Despite being cheaper, aftermarket parts may not always be of the highest quality. It is important to use OEM parts in order to keep your vehicle in good working order.
You might also love to know – Honda Fit Alternator Replacement Cost
Final Words
Alternators charge batteries, which power electronics like radios and air conditioners in vehicles. In addition to starting your vehicle, a battery is also required. Eventually, your vehicle will not be able to start due to a malfunctioning alternator, as your battery will not be charged.
It can cost between $650 and $1000+ to replace an alternator, depending on its location and if other components need to be removed.