Over time, headlights can become dull and ineffective. This makes it necessary to replace the bulb for better visibility and safety on the roads.
So, how much does it cost to replace Honda CRV headlight bulb? It can vary depending on
The type of bulb
Labor cost
The location of the repair
And whether you choose to go to a dealer or an independent mechanic.
On average, you can expect to pay between $60 and $125 for a single headlight bulb replacement.
In this article, you will discover a lot of information about headlight bulb replacement for your CRV. So, keep reading to get the ultimate guide to Honda CRV headlight bulb replacement, including DIY tips for saving money.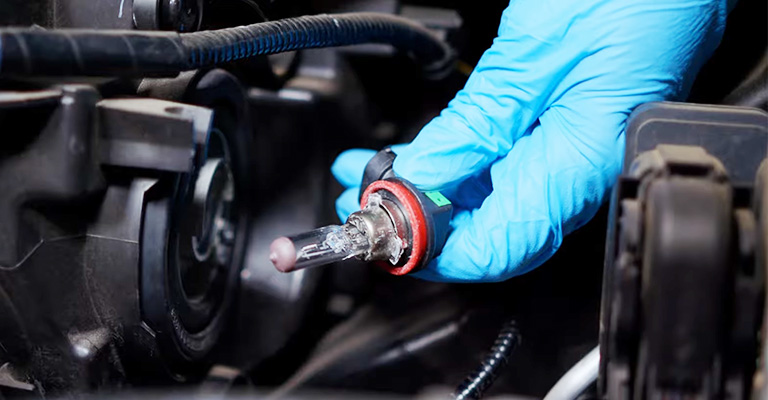 How Much Does it Cost to Replace Honda CR-V Headlight Bulb? Here's a Breakdown
The cost of headlight bulb replacement can vary based on several factors. They include the following:
Type of Headlight Bulb
Honda CR-V headlight bulbs come in different types, including halogen, LED, and HID. The type of bulb you choose can greatly impact the cost of replacement.
Halogen bulbs are the most affordable, ranging from $15 to $50.
LED and HID bulbs are more expensive, ranging from $100 to $200.
However, it's essential to consider not only the upfront cost of the bulb but also the long-term cost savings. LED and HID bulbs are durable and more energy-efficient despite being expensive.
Location of Repair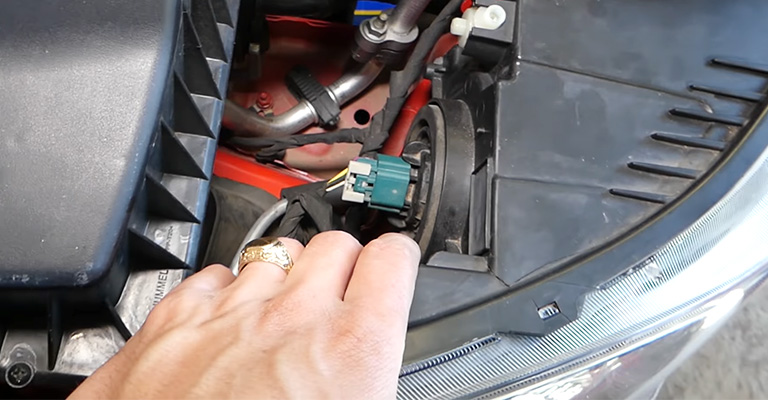 The cost of headlight bulb replacement can also vary based on the location of the repair. Developed countries and urban areas typically have a higher cost of living and higher labor costs. The cost of headlight bulb replacement may be higher in these areas compared to rural areas.
OEM vs Aftermarket Parts
You'll have to choose between using Original Equipment Manufacturer (OEM) parts or aftermarket parts. Both options have their own advantages and disadvantages, and the cost of each option can vary.
OEM parts are made by the original manufacturer, in this case, Honda are designed to meet the manufacturer's specifications. They are usually more expensive than aftermarket parts, but they offer the assurance of quality and reliability.
Besides, using OEM parts in your Honda CR-V will ensure that the headlight bulb will fit properly and function as intended. Depending on the bulb type, the cost can range from $20 to $50.
On the other hand, aftermarket parts are made by third-party manufacturers and are not necessarily designed to meet the manufacturer's specifications. They can be a more affordable option as the cost can range from $10 to $30.
However, there's always a risk that aftermarket parts may not fit properly or function as intended, which can result in additional repair costs.
Dealer vs. Independent Mechanic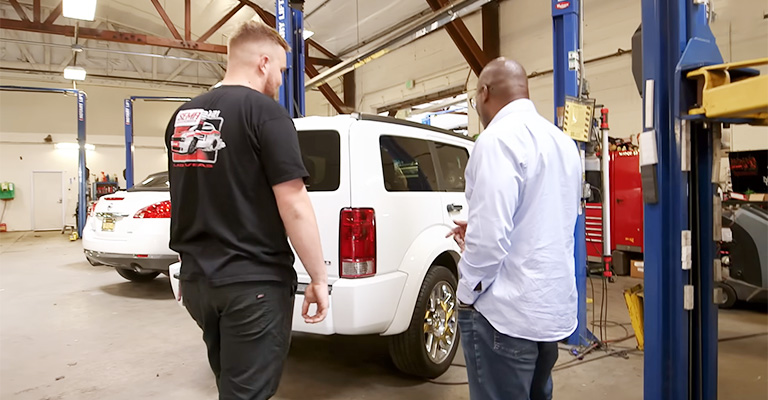 Dealers typically have higher labor costs and may charge more for parts. But they also offer the advantage of using OEM parts and having access to manufacturer information. They might charge you $100 for labor and $50 for replacement.
On the other hand, independent mechanics may offer lower labor costs but may use aftermarket parts. Their labor is cheaper at about $40 to $80.
In total, you will pay $60 to $125 for one bulb. For two bulbs, you will shell out $120 to $250.
How to Save Costs When Replacing Honda CVR Headlight Bulb?
Here are tips to follow to reduce the cost:
Choosing the Right Type of Bulb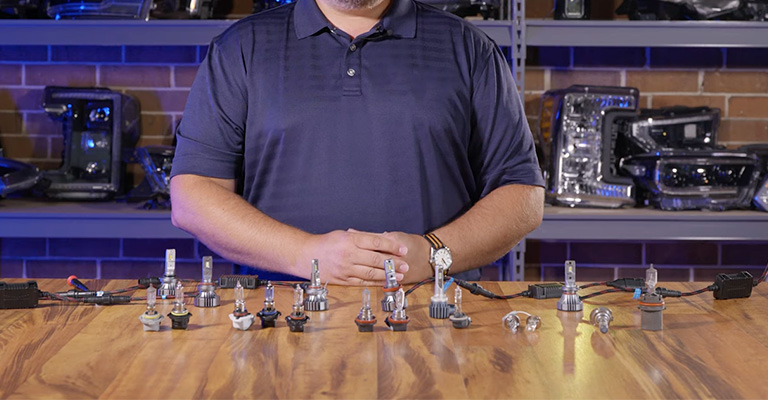 The type of bulb you choose can greatly impact the cost. While halogen bulbs are the most affordable option, they are not as efficient or long-lasting as LED or HID bulbs.
So, consider the long-term cost savings that come with upgrading to a more efficient bulb, even though the upfront cost may be higher.
DIY
You can save money on labor costs by doing the replacement by yourself. This DIY project is simple, giving you complete control over the process.
Use Aftermarket Parts
Consider choosing an independent mechanic over a dealership if you prefer to have a professional handle the headlight bulb replacement. Independent mechanics may offer lower labor costs and may also use aftermarket parts, which can save you money.
Shop Around
Before making a decision on where to have your headlight bulb replaced, compare prices from multiple dealerships and independent mechanics. You can also save money by shopping online for headlight bulbs, but be sure to choose a reputable retailer and read reviews from previous customers.
Take Advantage of Promotions and Discounts
Stay on the lookout for promotions and discounts offered by dealerships and independent mechanics.
Check Warranty
Before replacing the headlight bulb, make sure to check if your Honda CR-V is still under warranty. Some parts, including headlight bulbs, may be covered, and replacing them will not cost you anything.
Use Manufacturer Recommended Parts
Investing in manufacturer-recommended parts is worth the cost for your vehicle's long-term performance and reliability.
DIY Steps to Save Honda CRV Headlight Bulb Replacement Cost
Here are the steps you should follow to change the bulb in a Honda CRV:
Step 1: Gather the tools: Before starting the headlight bulb replacement, gather the necessary tools. You will need a Phillips head screwdriver, a socket set, and a replacement headlight bulb.
Step 2: Remove the headlight assembly: Using the Phillips head screwdriver, remove the screws that hold the headlight assembly in place. Carefully remove the assembly from the vehicle.
Step 3: Disconnect the headlight bulb: Remove all the retaining clips and pull the bulb straight out of the assembly.
Step 4: Replace the headlight bulb: Fix the new bulb the way the faulty one was fixed.
Step 5: Reinstall the headlight assembly: Carefully place the headlight assembly back onto the vehicle and secure it in place with the screws.
Step 6: Test the headlight: Turn on the headlights and make sure the new bulb is working properly. If everything is working correctly, you're done!
FAQs
Here are common questions and answers about Honda CRV headlight bulb replacement:
How Often Should I Replace the Headlight Bulb on My Honda CR-V?
The lifespan of a headlight bulb depends on the type of bulb and driving conditions. On average, halogen bulbs last around 1,000 hours, while LED and HID bulbs can last 5,000 hours or more. 
It is recommended to replace the headlight bulb as soon as it stops functioning properly to maintain safe driving conditions.
Can a Faulty Headlight Bulb Cause Other Problems with My Honda CR-V?
Yes. A damaged or burnt-out bulb can lead to reduced visibility while driving, particularly at night, which can pose a serious safety risk.
Furthermore, a faulty headlight bulb can also drain the battery, so it is essential to replace it promptly to prevent additional issues.
Conclusion
Replacing a headlight bulb on a Honda CR-V can be a costly task. The amount of money it takes depends on various factors, such as the type of bulb, the location of repair, and the choice of a dealer or independent mechanic.
So how much it cost to replace the Honda CRV headlight bulb ultimately depends on the above factors. But one thing is for certain, it's always a good idea to invest in proper visibility while driving. Regardless of the cost, it is important to make sure your headlight bulb is functioning properly.