The Honda CRV is a popular and reliable SUV that has been a driver's favorite for years. However, even the most dependable cars can sometimes encounter problems.
If you are a Honda CRV owner and find yourself in a situation where your car won't start, it can be a frustrating and confusing experience. There could be various reasons why your Honda CRV won't start.
And in this article, we'll explore some of the most common causes to help you troubleshoot the issue and get back on the road.
We'll explore the most common culprits behind a non-starting Honda CRV, from dead batteries to faulty starters.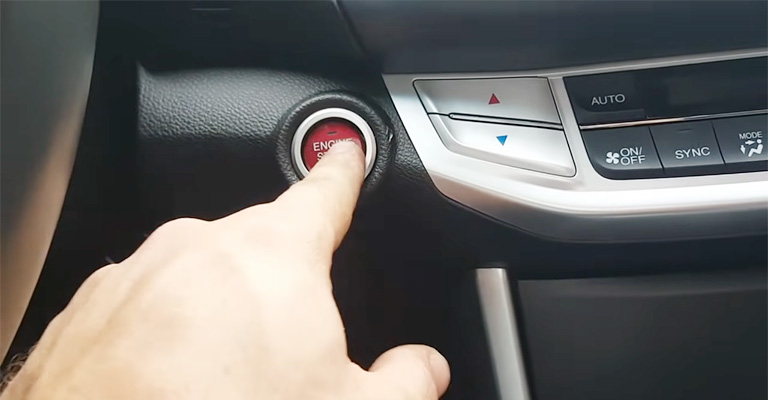 Understanding The Causes Behind Honda CRV Not Starting
Car problems can arise from a variety of causes, including starting problems or stopping while driving and no longer starting.
Additionally, depending on the problem, it will either take a lot of effort or the attention of an expert to get the vehicle started again.
No Fuel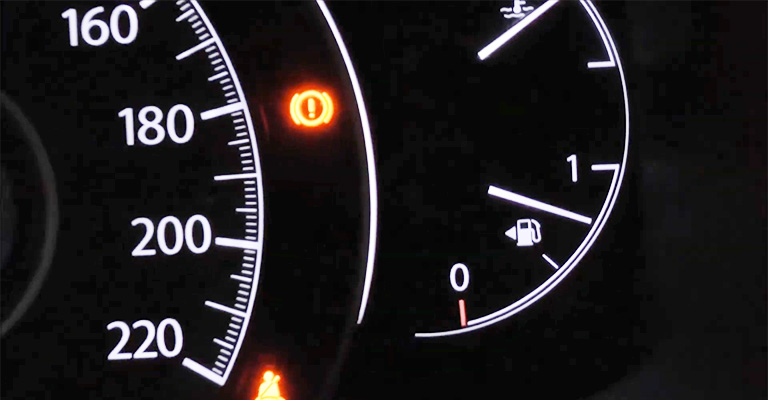 To begin with, it must be determined whether a lack of fuel is the cause of an inoperable vehicle.
Even though modern vehicles warn drivers about an insufficient fuel level before it is too late and also alert older vehicles with lights, some drivers overlook or ignore all of these signals due to the stress of everyday life.
A completely inaccurate assessment of the remaining range. Rarely, a fuel gauge may malfunction as well. Either the pointer is no longer displayed, or it stops moving.
Having an empty gas tank can not only cause irritation but can also be dangerous and have consequences. The penalty may be increased if you are forced to stop on the highway because no petrol is available.
Such a breakdown can also result in consequences, such as an accident, where the driver can be held liable for gross negligence. Having recently refueled and discovered a puddle under your car, be sure to check the lines and hoses immediately.
Power Supply Interrupted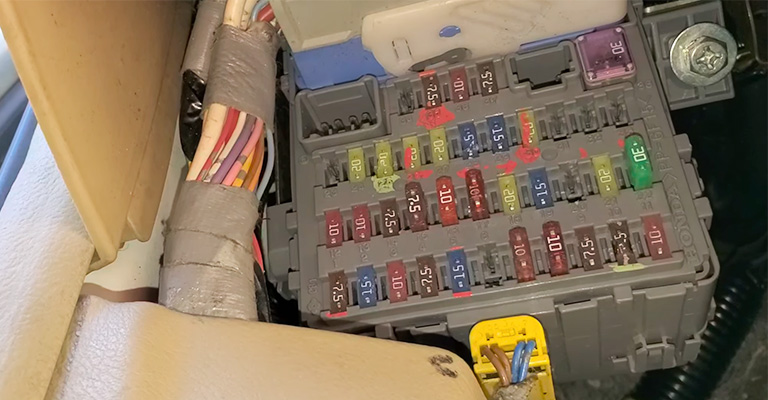 If the Honda CR-V no longer starts and none of the dashboard lights or noises appear, there may be an electrical problem.
A deeply discharged battery may exhibit similar signs, so it should be ruled out first. Blowing the main fuse can prevent electricity from flowing when the electrical system malfunctions.
Likewise, cables that have become corroded or defective will do the trick. Martens are also capable of interrupting the power supply with their sharp teeth. Sometimes, damage to cable or wire can be detected under the hood.
This can already be used to identify the culprit if loose cables are visible. An ignition defect can also lead to the engine not responding when you try to start it.
It is possible to diagnose this cause yourself, but if you've never attempted it, I recommend you consult a specialist. By testing the ignition coil and distributor, one can also determine the source of the problem.
Defective Ignition Electronics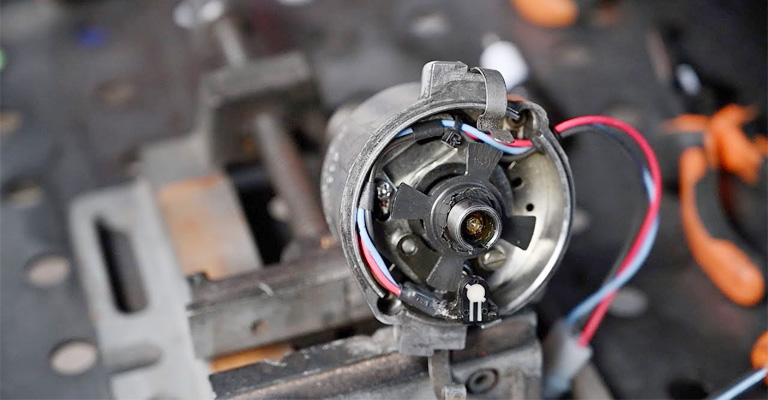 In addition to defective ignition locks, defective ignition electronics can cause problems. During engine start-up, the ignition key does not produce any response. However, the interior lighting and radio work normally.
A defect in the chip inside the key can cause similar problems in cars that are designed with a start button, like the Honda CR-V.
This issue can only be resolved by replacing the ignition lock, the defective key, or the chip card. A basic understanding of vehicle electricals is required to repair an ignition lock by hand.
Defective Spark Plugs
It could, however, be the spark plugs or fuel pumps that are at fault if you hear all the familiar noises during ignition.
The engine will begin to run but will fail to do so because of either a fuel pump malfunction or an ignition spark malfunction. If so, the car should be taken to a repair shop.
Defective Starter Motor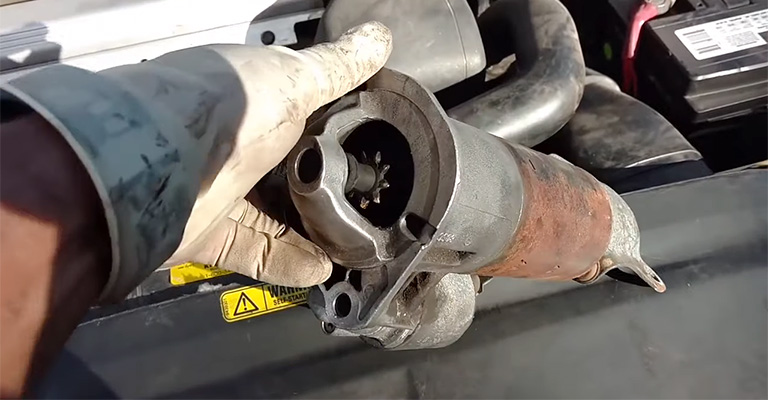 Do you have a new battery and a functioning alternator and still cannot start your CR-V? Therefore, a faulty starter might be the cause. When combined with the battery, this will allow the engine to start.
If just one of the two parts is defective, there won't be much work. However, if you pay attention, you will notice symptoms early and react accordingly.
As a rule, wear becomes visible slowly because the starter, in extremely rare cases, loses its functionality immediately.
Examples include clicking noises. There is also a possibility that the starter is responding, but the engine is not. Starting an engine with a broken starter takes a few tries. It won't work until then.
Drained Battery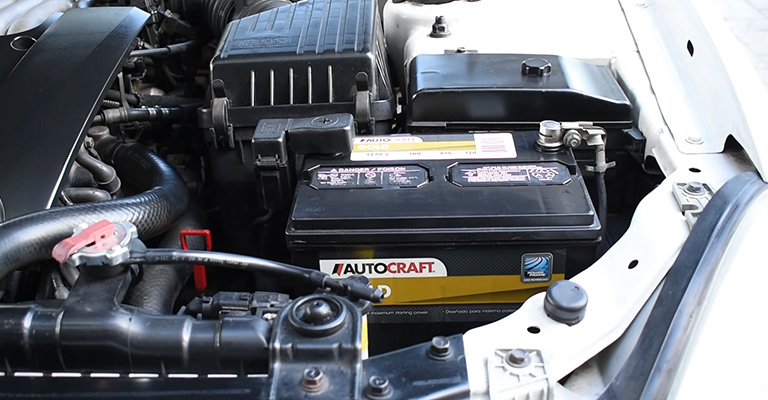 Strong batteries are one of the most common causes of starting issues in Honda CR-Vs. When starting a car, a discharged or defective battery will require much effort or not start at all when turning the starter.
It can also be indicated if you only hear a click when you turn the ignition key. A frozen battery still has sufficient voltage to start a car, which causes this clicking noise because the magnetic switch still has enough voltage.
It makes a clicking noise since the magnetic switch drops out due to a voltage dip. Because the starter draws so much current, the battery voltage falls, resulting in a voltage dip.
The battery charging capacity is particularly affected by low temperatures, and these problems are common during the winter.
Furthermore, many consumers are usually switched on in their cars at freezing temperatures, which reduces battery life. This includes the heater, seat heating, rear window heating, and blower.
In the winter, all consumers should be deactivated before starting, including low beams, radios, and seat heaters. If you leave the lights or radio on by mistake, the car might not automatically turn off consumers when you switch it off.
It is possible to start the engine by supplying the battery with a current pulse from the starter battery of another vehicle.
In addition, you can charge the battery with a battery charger, which takes a few hours. Start boosters make it faster. The jumper cable is a practical alternative to this small device, typically not much larger than a bar of chocolate.
From $40, a compact quick-charging system can be purchased. It is only possible to repair a defective battery if it is replaced. An electronic voltage meter can be used to check the charge status of your battery.
A no longer functioning alternator can also provide battery charge. With the engine running, it charges the battery of the car along with supplying other electrical consumers.
In such a case, consumers lack power, and the battery quickly runs out if the chargers are no longer able to charge properly and on time.
An alternator that is constantly discharging new batteries and cannot be charged properly may be the cause of these problems. A similar problem can occur if the car starts poorly, and multiple attempts are required.
Other Honda CRV Starter Problems
Some factors can contribute to your CRV not starting. Keeping everything double-checked is therefore crucial. When your Honda CRV develops some of these symptoms, we can have a closer look at the situation.
Honda CRV Has Starting Problems Even After Changing The Battery
It is most likely that the problem lies with the battery itself if you are still having Honda CRV starter problems after replacing the battery.
It is strongly recommended that you return to the shop and see if they have installed a high-quality battery. With a used car battery, it is more likely that you will have this problem.
If the battery is in good condition, there could be a problem with the generator or the electrical system.
Moreover, it confirms that your initial problem is not caused by the battery alone but by another faulty component in combination with the battery.
However, if problems start occurring after installing a new battery, then the problem lies with the battery or with the connections.
Be sure to check that all cables are connected correctly and that there are no loose connections on the battery. In general, it is best to deal with reputable suppliers, especially if you're installing used car parts.
You should weigh the benefits of buying back an old car part against the potential for short-term problems.
Clicking Noises
Under the hood, a clicking sound can be indicative of a faulty battery. Usually, that's what causes problems.
As long as the key is turned, the battery can still respond to a twist of the keys, but its charge and voltage have drastically dropped after the starter drained the source.
You should restart your car again to ensure the problem has been resolved. It is nevertheless likely that your Honda CRV will spin even if it is unable to start.
If this is the case, we can narrow down the causes to spark plugs, wires, rotors, or igniter adjustment.
It is common for mechanics to recommend replacing the fuel filter as a first step. Therefore, the problem may be due to a breakdown of an electrical component.
CRV Won't Start, But Flashing Lights
In the most likely case, a dead battery is responsible for your Honda CRV's inability to start.
A positive note is that the battery still has some voltage left. The answers to these questions can be verified or denied with a quick start session. It is recommended to check the starter and alternator unless the problem is resolved.
Final Words
In a situation like this, drivers can become frustrated and confused when they need to start the car, but nothing happens. What should you do if the Honda CR-V won't start? Here are some easy steps to get it back on the road quickly.
It is possible to repair your Honda CR-V that won't start with the help of a professional. Whether your battery has died, or your alternator needs to be replaced, a reputable mechanic can get you back on the road quickly.
You should always keep your phone's phone number stored for roadside assistance. A roadside service may be able to help you start your car if no one is around to assist.
Adding roadside assistance to your auto insurance policy is usually available from most companies. Your insurance company may not charge you extra for roadside repair or towing under your policy.