With the sudden and abrupt rise of Honda CVT technology, there's no doubt that people are loving this system and experiencing a far smoother ride.
Although it's a fantastic choice ensuring reliability and durability, many people need to know what it is!
So, what does the Honda CVT mean? CVT, or 'Continuous Variable Transmission,' is a transmission system or technology that allows switching between infinite possibilities of the gear ratio. And this is what offers you a seamless driving experience.
However, more than merely knowing its definition is required. To understand if you need this technology or a Honda CVT, you must know how it works first. Please take a few minutes; here's all you need to know about it!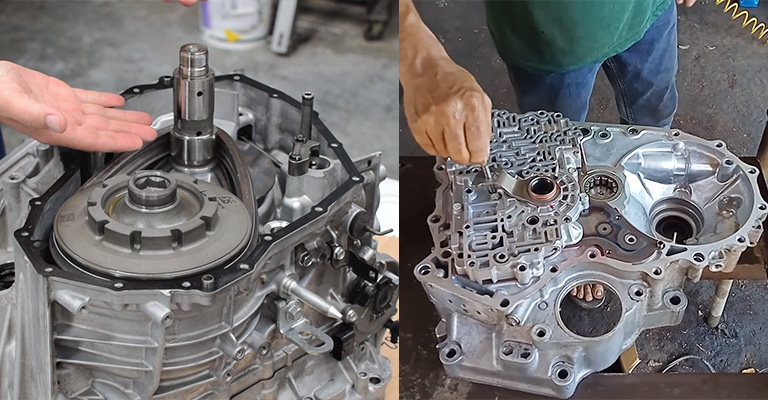 Defining CVT Transmission: What Is It?
As easy as it is to understand that CVT is undoubtedly a new and advanced technology for your automobile, it isn't easy to comprehend what it is.
CVT stands for the term 'Continuous variable transmission.' Yes, this indeed is an alternative to the all-time auto transmission method.
This transmission type uses a belt and pulley system for uncountable gear ratios. Contrary to traditional automatic transmissions, which come with a certain number of gears, in the case of the CVT, the engine's speed and torque output can continuously vary to ensure the most efficient power output you can imagine!
However, it takes work to visually differentiate the car's performance when in CVT mode from the traditional auto transmission. While some CVTs even can replicate a more hands-on driving experience, enabling you to change gears.
At the same time you drive, your shifter will still display the traditional Park, Neutral, Reverse, and Drive buttons.
So, how does the CVT work?
Well, the CVT basically alters the gear ratio as necessary. To do so, it uses a system of belts and pulleys. A belt links two pulleys in the gearbox. Two cones in each pulley slide in and out to change the diameter of the pulley.
You can't imagine the endless number of gear ratio combinations you can achieve by changing the diameter of one pulley while maintaining the other's diameter in the opposite direction.
What Are The Pros & Cons of CVT Transmission?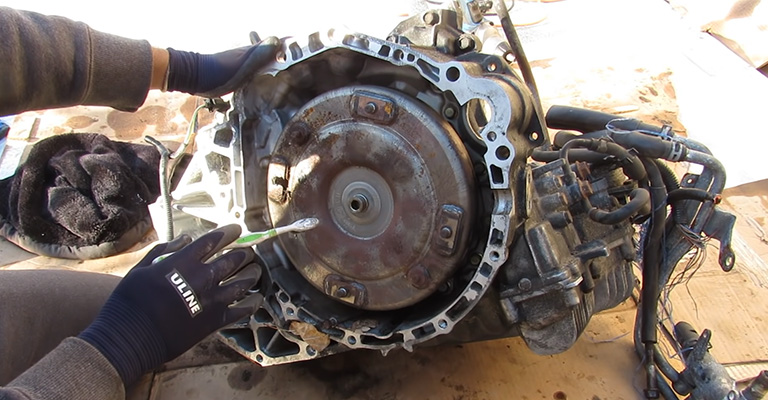 Nonetheless, CVT technology has gained widespread popularity over the years since it provides several benefits simplifying the whole driving experience. Of course, it's for the advantages; more people and popular automobile companies like Honda are prone to its application. Binge onto knows not only its benefits but also its drawbacks!
Pros
Like all other automobile technological advancements, CVT also comes with several advantages to blow your mind!
Better fuel efficiency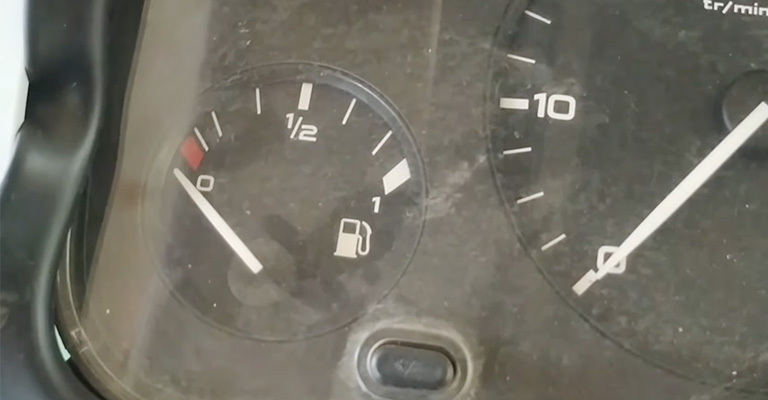 You might've already guessed that one of the critical advantages of this technology is its provision of better fuel efficiency when compared to traditional automatic transmissions.
You ask why? Well, thanks to its ability to change the speed and torque of the engine constantly, ensuring the optimum efficient point for engine operation, and eventually improved fuel economy
Acceleration in peak
Due to the CVT's lighter weight, it has more significant acceleration and the capacity to keep a steady pace on the road. This also ensures no noticeable shifts between gears, resulting in a smoother, effortless driving experience!
Lighter, compact, and fewer parts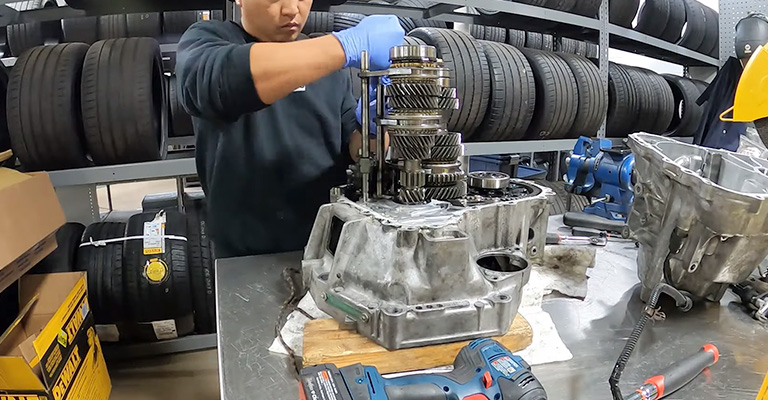 Compared to traditional automatic transmissions, CVT transmissions are more compact, use fewer parts, and are lighter. This makes them an ideal choice for hybrid and mid-sized to smaller vehicles.
Overall performance improvement
As CVT transmissions provide a more direct connection between the wheels and the car engine, they can quickly escalate vehicle performance.
This way, the machine can operate at optimal speed and torque output, resulting in faster acceleration and smoother driving!
Cons
There are two sides to everything, even innovations and technology. And checking out the drawbacks is as essential as knowing the benefits, so here you go!
Probable costly repairs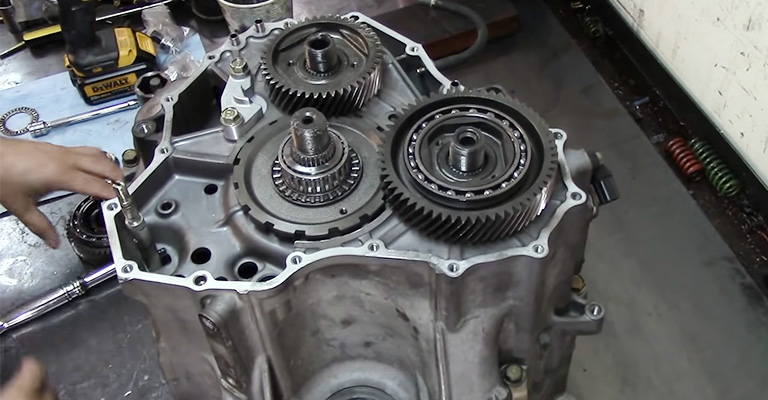 Although the CVT technology has fewer parts, they might be more complex to repair than traditional automatic transmissions.
Repair costs can sometimes extend to a few hundred to thousand dollars, making them undesirable for some users.
However, with newer and newer versions of CVT, this problem has almost been mitigated. We are all looking forward to the minimum repair costs of the CVT!
Limitations of towing capacity
Due to the design and construction of the CVT, it may only be able to pull a certain amount of weight.
So, you intend to tow a hefty load of importance. A conventional or manual transmission can be a better choice in that case.
Low-engagement driving experience
While most drivers love the CVT's smooth and easy ride, some might consider it less engaging than traditional automatic transmissions.
A CVT's distinctive loose and slipping sensation might be less enjoyable for authentic car enthusiasts.
How Is Honda CVT Different From Traditional Automatic Transmission?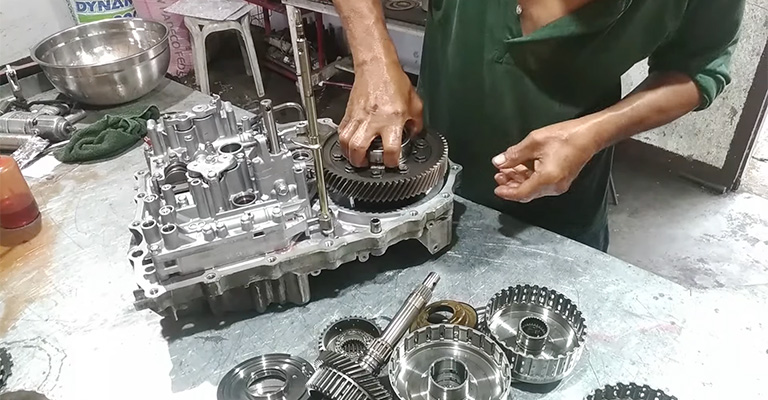 Now, the question is, if you're happy with the standard automatic transmission, why should you switch to the Honda CVT? Here's a comparison to clear out the thoughts for you!
Gear shifting
Unsurprisingly, one of the primary differences between a standard automatic transmission and a Honda CVT comes from the gear-shifting method.
According to the vehicle's speed and engine load, traditional automatic transmissions can switch between a fixed number of gears, usually between four to ten.
Besides, even within the small limit, during gear shifting, significantly while accelerating or decelerating, it may feel jerky or sudden as the gears maintain a fixed ratio between the wheels and the engine.
On the other hand, Honda CVT transmissions provide an endless variety of gear ratios. The CVT using a belt and pulley method provides a constantly variable gear ratio, enabling the engine to run in its most effective state, as mentioned.
Besides, due to the continuously changing gear ratio, the gear shifting is also smoother.
Design and construction
Next is the physical difference in design between a standard automatic transmission and a Honda CVT. Since they are lighter and smaller than conventional automatic transmissions, Honda CVt is a perfect option for smaller automobiles. Besides, it is more streamlined and efficient, requiring fewer mechanical parts.
Fuel efficiency
Moreover, as you already know, Honda CVTs are more fuel-efficient than conventional automatic transmissions. The CVts' continuous gear-changing capacity gives it better fuel efficiency.
Apart from all that, let's remember that the CVTs reduced weight and simplified design significantly contribute to making them operate more efficiently.
Step-by-step Guide On How To Drive A Honda CVT Efficiently
Similar to driving any other automobile available, driving a Honda CVT is no big deal at all. You only need to press the brake pedal and shift the gear selector to the drive (D) position.
The moment you release the brake pedal, your car will begin acceleration without any input from the driver, also known as the 'creep' function.
Unfortunately, a CVT lacks a manual override since there are no gears to change. If you want to use the torque effectively, you may need to adjust its steps with paddle shifters. However, there's a catch. Not all vehicles with CVTs include paddle shifters.
Instead, they come with S and L modes, where the former stands for 'Sport' and the latter stands for 'Low.'
While the L mode is used to climb steeper gradients, the S mode allows the transmission to hang onto the steps longer before upshifting.
Want to know how to drive a Honda CRT efficiently? Scroll through!
Step 1: Constant throttle inputs
If you want to ensure improved fuel efficiency and prevent unnecessary engine strain, what you need to do is maintain the linear throttle input.
Unorganized throttle inputs and abrupt acceleration or even declaration can drastically reduce the efficiency and amplify shift shock. This results in increased back-and-forth movement of the body.
To overcome this situation, gently apply the right foot for seamless engine running. Besides, with its infinite gear ratios, the CVT can shift the gears, effectively lowering fuel consumption.
Step 2: Do not rest your foot on the brake pedal
Here's some driving advice for you, no matter what model or brand of automatic car you're driving. Do not use your left leg since the cars do not have a clutch pedal.
Nonetheless, some drivers less familiar with automated vehicles tend to unconsciously rest their left foot on the brake pedal.
So, the problem with this is that it puts more strain on the engine, running the risk of causing the brake pads to wear out at some point. Hence, you know what to do; minimize using unnecessary brakes and spare your engine fuel economy!
Step 3: Say no to reckless driving
Remember that your car's performance is proportional to the fuel economy, and they aren't mutually exclusive. Hence, rough and reckless driving allows the engine to use more fuel than necessary.
If you have yet to observe, when the engine is cranked hard, the transmission for a CVT enters overdrive. As a result, although you'll hear the engine revving, the transmission won't upshift quickly, causing something similar to a mild head nod.
Besides, even if you consider fuel efficiency, it's better to avoid reckless driving as it can reduce fuel efficiency by as much as 33%!
Step 4: Smartly plan out the overtakes
Contrary to AMTs, which frequently react slowly to throttle inputs, CVTs are well-built. They are designed to use less gasoline and offer a seamless driving experience.
This means you must carefully plan out your overtakes to maintain the appropriate rpm range in the engine.
So, what happens if the engine isn't running at the required rpm? The transmission must work through its gears to provide sufficient power to the wheels. And the final result? More fuel consumption.
Step 5: Shift to neutral
Every automobile manufacturer recommends you shift to neutral transmission whenever you are stuck in traffic.
If you think it's unimportant and neglect this, the engine will not settle into idle mode, and the transmission will still be in drive, increasing fuel range. Besides, imagine the unnecessary burden on the brakes.
And so, the solution is to use handbrakes, reduce throttle inputs, and shift the CVT into neutral.
Step 6: Gently step off the line
You want to avoid stressing the gearbox with the uncoordinated engine rpm and drivetrain.
So, your best action is to prevent accelerating rapidly off the line. If you still do so, the outcomes will be additional fuel consumption and abrupt wear and tear on internal engine parts.
Step 7: Understand how the CVT works
Do you know the best way to understand how your Honda CVT works? It's fun; enjoy more time driving it! You'll learn the transmission's shift patterns and how the engine responds to different RPMs this way.
Step 8: Ensure proper maintenance
After every other step you have followed, the most important is maintaining your Honda CVT.
So, change or top off the engine oil, oil, and air filter regularly to check the fuel costs. Besides, remember to perform proper tire pressure maintenance, shut off the engine at red lights, etc.
Common Honda CVT Issues and How to Address Them
Total reliability and durability are a couple of solid points regarding the Honda CVT. However, apart from all the goods, some common issues arise with technology.
Remember that many of these issues are more related to failure in proper maintenance and repairs.
The power loss of the CVT
Yes, power loss of the CVT is quite a common issue in a Honda vehicle incorporating CVT. It's easy to detect it through frequent slipping and jerking. Besides, there will be signs of abnormal noises and shakiness with it.
Loss of power may indicate that a component inside the Honda CVT system is malfunctioning or deteriorating after resolving fluid problems. However, it's easy to prevent this issue with time-to-time maintenance and cautious driving.
Slipping issues
Most times, the cause of transmission jerking problems is the overdue replacement of the transmission fluid or low fluid level. However, there can be other factors responsible for it as well, such as-
Clutch defects
Issues with the solenoid
Broken gears
Problem with transmission bands or converters
Hose failure and leaks
A coolant hose failure or leak, which is quite common in the Honda CVT, can come with high repair costs. Fortunately, there will be some noticeable symptoms before it leads to greater damage, such as
Apparent cooling line damage or cracks
Transmission fluid low
The burning odor from the engine
Liquid pools form underneath
Abnormal engine noises
Shuddering
There may be vibrations or sudden shuddering in the case of some Honda CVTs during acceleration. This may be due to a worn-out CVT belt, pulley, or even a defective torque converter.
Unprecedented overheating
Pay attention to regular fluid changes to prevent the Honda CVT from overheat. Another reason can be the vehicle driving under extreme weather or heavy load.
FAQs
Is Honda CVT better than ATMs?
Honda CVT comes with more efficiency in fuel consumption, ease of fitting into a smaller car, less costly repairs, and so on. These factors are missing in ATMs, so Honda CVT offers better performance than traditional automatic transmissions.
Which Honda models use CVT?
Honda models with CVT include Honda Accord, Honda Clarity Plug-in Hybrid, Honda Accord Hybrid, Honda Civic, Honda CR-V, Honda Insight, Honda HR-V, etc.
Why aren't their more cars with CVTs?
Although this one is a progressive technology, it's only recently become a reliable system. Besides, CTVs do not generate the highest torque, so cars oriented more toward performance also do not use this system.
Parting Words
Honda CVTs are designed to prioritize a better ride with balance in shifting and improved fuel economy.
So, next time anyone asks you what a Honda CVT means, tell them what an incredibly advanced transmission system it is; they won't even think once before getting it!
Yes, with all the goodness, some might have heard unreliability claims about the Honda CVT. If you're using a Honda CVT from the 1995-2004 version, there might be some issues.
But with the newer models, there isn't a probable reason not to get it! That's all for today; enjoy the seamless rides!