Do you need help figuring out Honda DTC 41? It can be frustrating. If so, know that you're in good company.
Cracking such as this code is relatively straightforward if you comprehend how to interpret it. This enables a person to save vast sums of money on expensive fixes.
Honda DTC 41 is a diagnostic trouble code that indicates a problem with the vehicle's air/fuel mixture.
The code is triggered when the oxygen sensor in the exhaust system detects a leaner-than-normal combination.
This blog post will explain what exactly Honda DTC 41 is and why it occurs. Plus, how to troubleshoot it if necessary. So read on for helpful information about your Honda's persistent error code.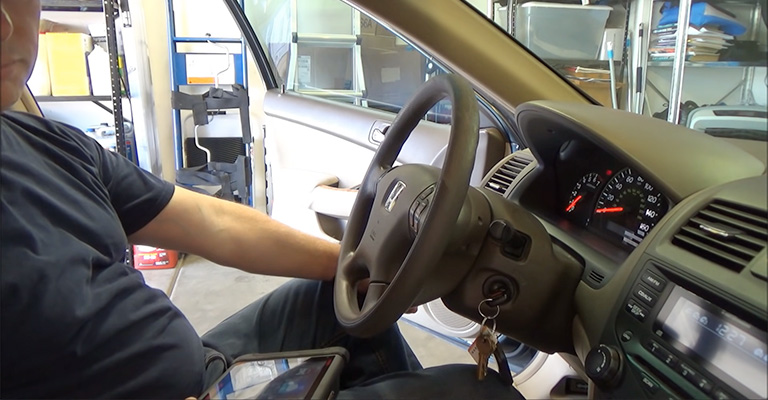 What Is Honda DTC 41?
Honda DTC 41 is a diagnostic code for your Honda automobile. This code sends out an alarm that your Honda car is having trouble with its oxygen sensor heater circuit.
To put it simply, the fault lies in the heating part of this essential system. And it works with an engine control module (ECM) to regulate the air-fuel ratio. Unless taken care of quickly, this problem can cause more harm and expensive repairs.
An oxygen sensor is important to consider regarding engine performance and emissions control. It allows the Engine Control Module to adjust the air-fuel ratio for maximum power output. And minimal pollutants are released into the environment.
When this circuit malfunctions, it can cause various drivability issues, including reduced power and poor fuel economy.
What Are the Symptoms of Honda DTC 41?
Honda DTC 41 is an engine trouble code that various issues can trigger. Common symptoms of this code include decreased fuel efficiency, engine misfiring, and difficulty starting your vehicle.
The symptoms of this code can vary depending on the severity of the issue and the vehicle model. But some common signs include the following:
Illuminated Check Engine Light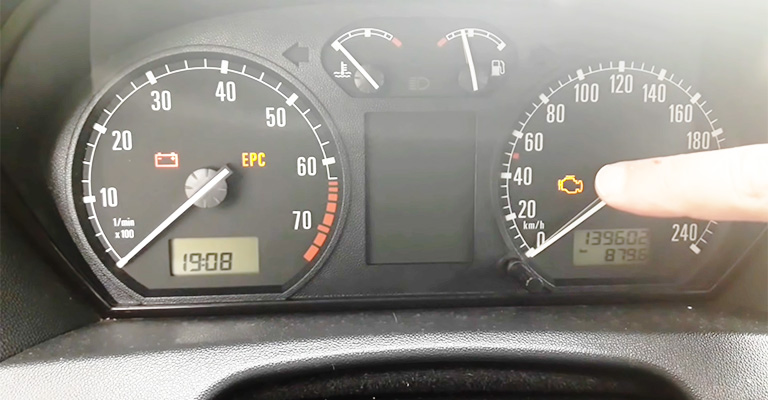 An illuminated check engine light on the dashboard is one of the most apparent signs of a problem with the oxygen sensor heater circuit.
The Engine May Not Start
A Honda DTC 41 code's most alarming implication is the potential inability to start and maintain your engine running while on the road. That poses an extreme risk to you and other drivers.
Decreased Fuel Efficiency
The oxygen sensor provides essential feedback to the ECM about the engine's air/fuel ratio. The engine might run too rich or too lean due to a faulty oxygen sensor. This results in decreased fuel efficiency.
Engine Performance Issues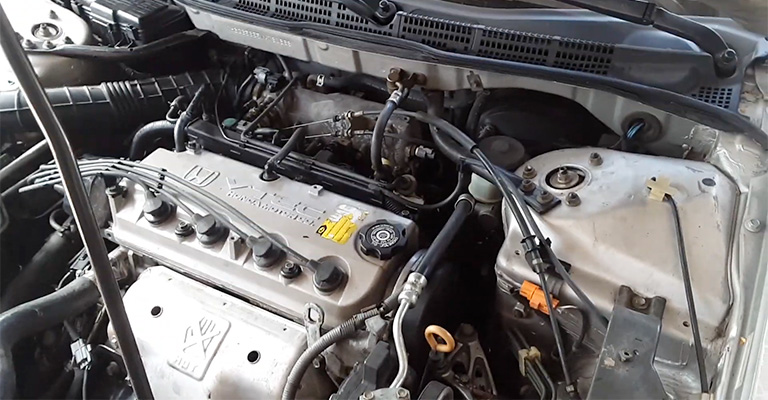 A defective oxygen sensor can also make the engine run poorly, resulting in
Reduced power
Rough idle and
Hesitation or stumble during acceleration
Failed Emissions Test
Since the oxygen sensor is critical to emissions control, a malfunctioning sensor may cause the vehicle to fail an emissions test.
Reduced Power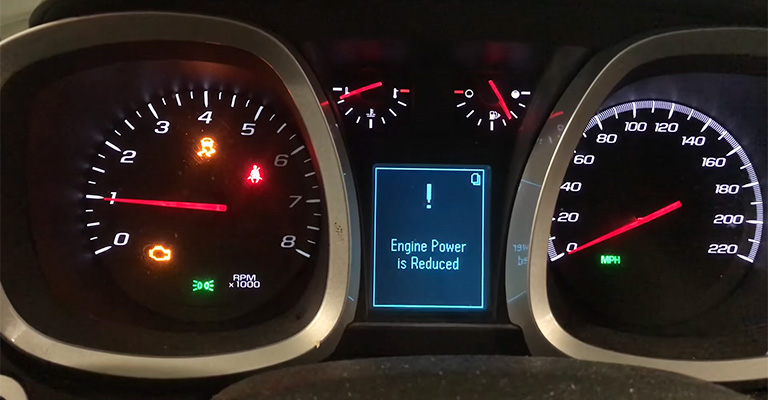 A malfunctioning oxygen sensor can result in making the engine lose power, particularly during acceleration or towing a heavy load.
Acting quickly is essential if your vehicle begins to exhibit any symptoms. A timely diagnosis and repair can help stave off more severe issues in the future.
Most Common Reasons for Honda DTC 41 Trouble Code
When Honda's Diagnostic Trouble Code DTC 41 is active, it typically indicates issues with the oxygen sensor heater circuit. Here's a brief list of some common causes that may be to blame for triggering Honda DTC 41:
Faulty Oxygen Sensor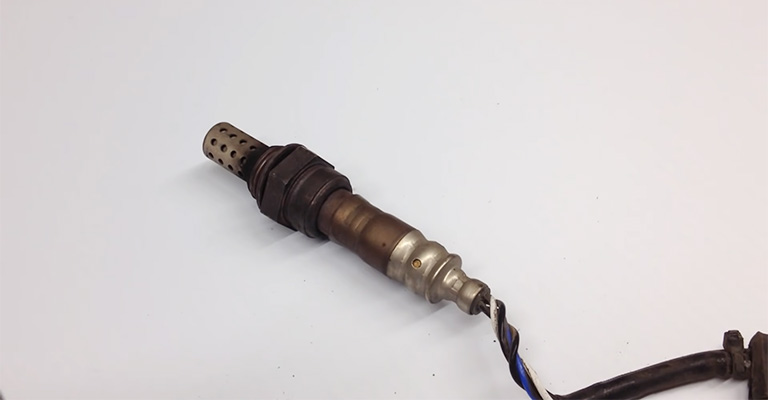 The typical root cause of a Honda DTC 41 is an oxygen sensor failure, possibly due to age, pollution exposure, or malfunction.
Open or Short Circuit
When the electrical wiring linking the oxygen sensor and engine control module is open or shorted, it can interrupt the heater circuitry.
Blown a Fuse
Sometimes A blown fuse in the oxygen sensor heater circuit can prevent the heater from functioning correctly. As a consequence, it can prevent proper functioning.
Failed Relay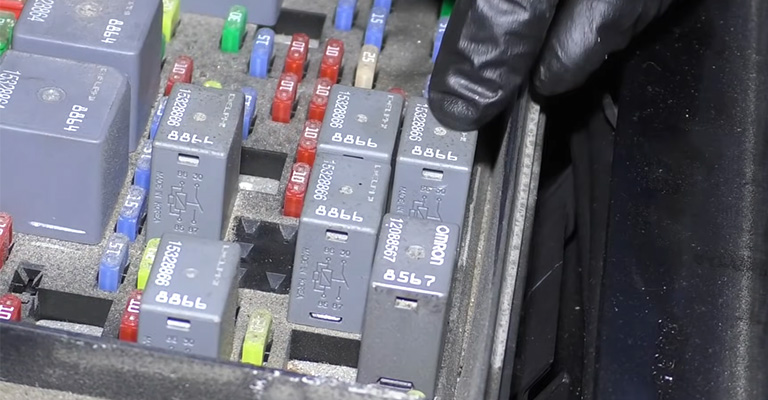 A failed relay that controls power to the oxygen sensor heater circuit can cause the course to malfunction.
Malfunctioning Engine Control Module
When the engine control module (ECM) is not working correctly, it can negatively affect the oxygen sensor heater circuit and trigger a diagnostic trouble code 41.
Issues with Battery Voltage
A decrease in battery voltage, or a drop during engine start-up, can lead to the oxygen sensor heater circuit malfunctioning.
Tips for Avoiding Issues with Honda DTC 41 in the Future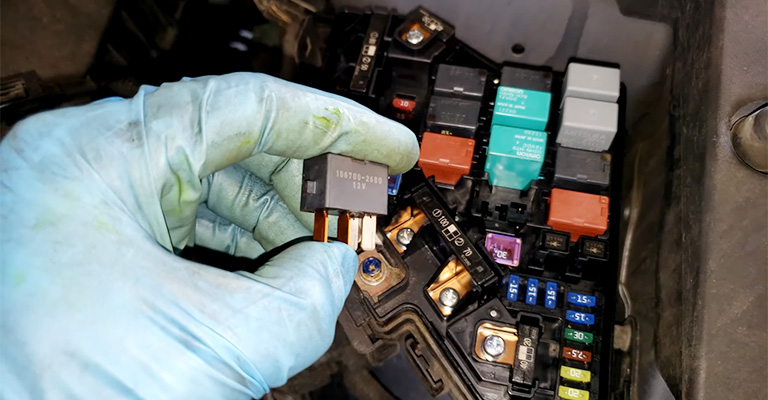 It is essential to take measures to prevent similar issues from happening again. Here are some tips for avoiding Honda DTC 41 in the future-
Maintain Your Vehicle's Oxygen Sensors
Regularly inspect and replace your vehicle's oxygen sensors according to the manufacturer's recommendations. Over time, oxygen sensors can become contaminated or fail.
Use Quality Fuel
Low-grade fuel can harm your vehicle's oxygen sensors and other delicate engine components. It causes DTC 41 and a variety of other diagnostic trouble codes.
Check Your Vehicle's Battery
Avoid any potential problems in the future by regularly checking the condition of your vehicle's battery and switching out old ones.
Keep Your Engine Properly Tuned
Regularly maintain your engine and have it tuned by a qualified mechanic. This will help keep your engine running smoothly and avoid hiccups in the future.
Use a Quality Scanner
To ensure a precise and efficient diagnosis of a DTC 41 code – use a reliable scanner specifically designed for your vehicle's model.
Such an exceptional tool will allow you to diagnose the issue quickly. While also providing you with guidance on how to implement repairs properly.
Following these tips can help avoid issues with DTC 41 and keep your Honda vehicle running smoothly.
Honda DTC 41: Diagnosis
If you're experiencing Honda DTC 41, the first step is to diagnose the issue. There are a few things you can do to diagnose and troubleshoot the problem.
It can be done in several ways, including visually inspecting hoses and connections for any damage or signs of wear.
The first step in diagnosing a Honda DTC 41 error code is to check for any trouble codes stored in the computer. This can be done with a scan tool or the self-diagnostic function on the dash panel.
If no codes are found, the next step is to check all the wiring and connectors for any loose, damaged, or corroded connections.
Once all the connections have been checked, the next step is to test the oxygen sensor with a digital multimeter.
Additionally, you can use an automotive diagnostic computer to help identify the source of the Honda DTC 41.
Honda DTC 41: Troubleshooting
Honda DTC 41 troubleshooting process can involve the following:
Replacing damaged wiring
Hoses
Other relevant components to ensure optimal performance
The first step in troubleshooting is to check the battery and ensure it is fully charged. If the battery is not charged, see if that resolves the issue. And if the issue persists after charging, you may need to move on to other troubleshooting steps.
The next step is oxygen sensors, which are integral to Honda DTC 41 troubleshooting. An oxygen sensor is located in the Honda vehicle's exhaust system. If the Honda oxygen sensor is malfunctioning, it must be replaced.
The mass airflow (MAF) sensor is another important Honda DTC 41 troubleshooting component. When the MAF sensor is not functioning as expected, it must be completely cleaned. If the issue persists after that, a new one should be considered.
Additionally, it's essential to inspect the fuel injectors. If they appear to leak, you'll need repair or replacement services.
Furthermore, if the spark plugs become fouled due to dirt and debris build-up, it is time for a new set of replacements.
Honda DTC 41 troubleshooting may include resetting the Honda engine control module. And making sure Honda vehicles are properly serviced, such as changing the oil or checking for any other potential issues.
Finally, if you have completed all the troubleshooting steps and still find the issue, contact a Honda dealer or authorized mechanic for further assistance. They will be able to suggest an appropriate course of action.
Following these troubleshooting tips, you should be able to get back on the road in no time. Remember, Honda DTC 41 can be tricky to diagnose and troubleshoot, so take your time and follow the steps outlined above.
Conclusion
If your Honda has thrown a DTC 41 code, don't panic. This guide will help you understand what the code means, its symptoms, and how to fix it. The most common causes of this trouble code are minor and can be easily resolved.
We also provided some tips for avoiding future issues with Honda DTC 41. However, if you're still having trouble after following these tips, take your car to a professional mechanic for repair.