Honda ECO mode is a feature available in many Honda vehicles that promises to help drivers save on fuel consumption and reduce their carbon footprint.
When the ECO mode is activated, the car's engine and transmission are tuned to operate to reduce fuel consumption and emissions.
It is especially useful in situations where the car is being driven in stop-and-go traffic or in urban areas with many traffic lights.
With rising gas prices and a growing concern for the environment, many drivers are curious to know whether the ECO mode delivers on its promises.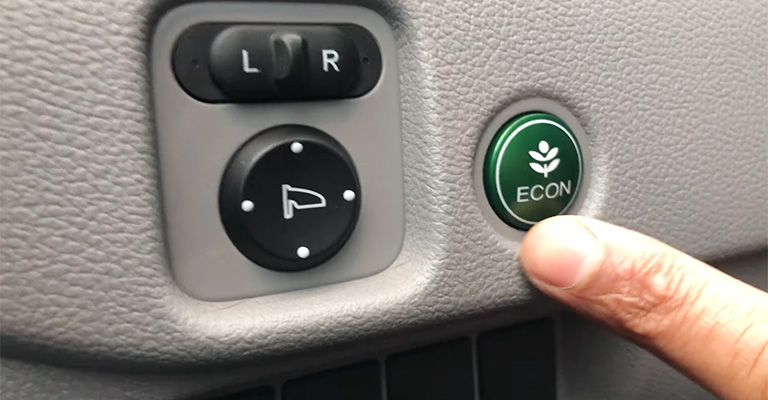 Does Eco Mode Save Gas?
In light of your environmental concern, you are very conscious of what types of products you purchase.
This means that you purchase items from reputable brands that do good for the environment, and you buy hybrid vehicles with a high fuel economy estimate.
Following your research on Eco Mode, you may wonder, "Does Eco Mode really save gas?" Below we will explore this question in more detail.
What Is Eco Mode?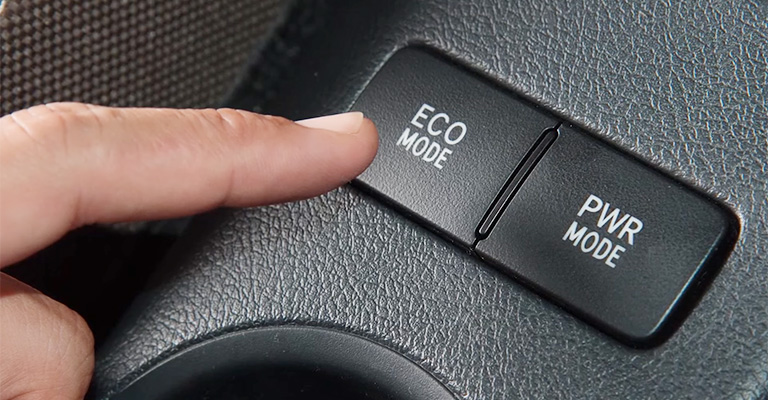 The term "Econ Mode" describes a vehicle's "economical mode.". The driver can alter the features within the vehicle when he or she pushes this button. This reduces fuel consumption, allowing drivers to travel farther on fewer refills.
Eco Mode really does save gas, in answer to the question above. As a result, fuel and electricity are saved since the acceleration is reduced.
You should use it when making quick trips that are close to home. You can run to the grocery store, take your kids to and from school, or meet a friend at a local restaurant.
According to the above description, Eco Mode limits acceleration when enabled. Therefore, using Eco Mode on highways or long-distance trips is not recommended.
Honda Econ Button: What It Does & When to Use it?
You should consider many factors before buying a vehicle. One of the most essential factors is fuel economy.
Using the Econ button, which you'll find in Honda vehicles, Honda has improved fuel economy.
A lot of drivers don't understand what the Econ button can do and when they should use it. Please find all the answers to your questions below.
What Does the Econ Button Do?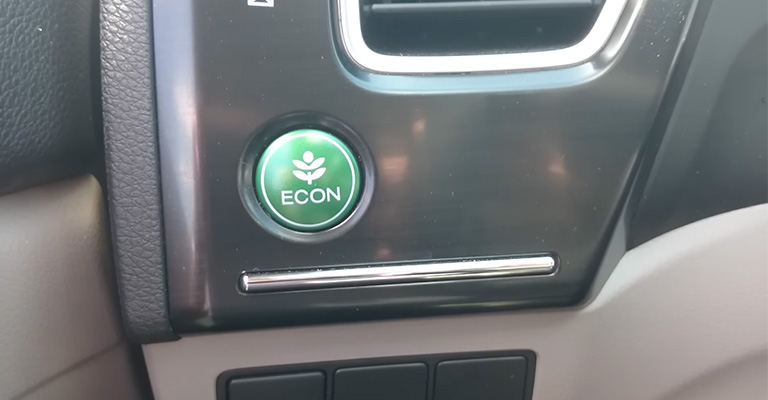 Automakers face a dilemma when it comes to developing sustainable vehicles. The desire to buy low-efficiency cars is declining, on the one hand, and consumers are less willing to spend money on them.
While fuel efficiency standards are being raised, performance is sometimes compromised to do so.
The Econ button by Honda enables users to switch between high-performance and sustainable modes. It provides the best of both worlds for Honda users and is available on many models.
A Honda's Econ button lets you change the way certain features work so that it operates more efficiently.
You can save fuel by activating the Econ button, which will change your Honda's cruise control, air conditioning, and throttle response.
Cruise Control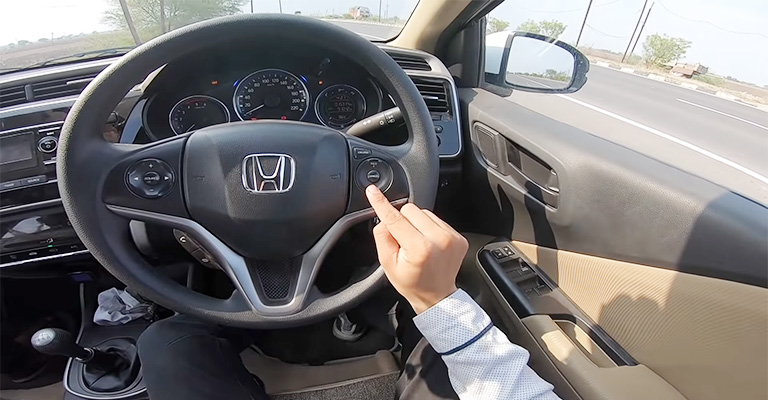 Activate Econ mode when your Honda is on cruise control. This restricts its ability to shift gears, thus increasing efficiency and maximizing performance.
Air Conditioning
A nice driving experience is offered by air conditioning, but at the same time, it increases fuel consumption. As one of the most efficient modes of air conditioning, Econ makes your cabin more comfortable by using less energy.
Throttle Response
When you accelerate, the throttle slows the rate at which your vehicle increases speed to reduce fuel consumption. As a result, it does not affect acceleration at very high or very low speeds, mainly affecting mid-range speeds.
Transmission
Using the Econ button will alter your transmission's shift points, distributing power more effectively.
Activate the Econ mode by pressing the Econ button located to the left of your Honda's steering wheel. Econ mode is enabled if the green leaf on the Econ button is illuminated. Otherwise, it is turned off if the green leaf is not illuminated.
These features allow you to balance performance and sustainability according to your preferences by activating and deactivating the Econ button. You can determine how often and when to use fuel based on fuel prices, performance needs, and environmental concerns.
How Much Gas Does Econ Mode Save On Honda?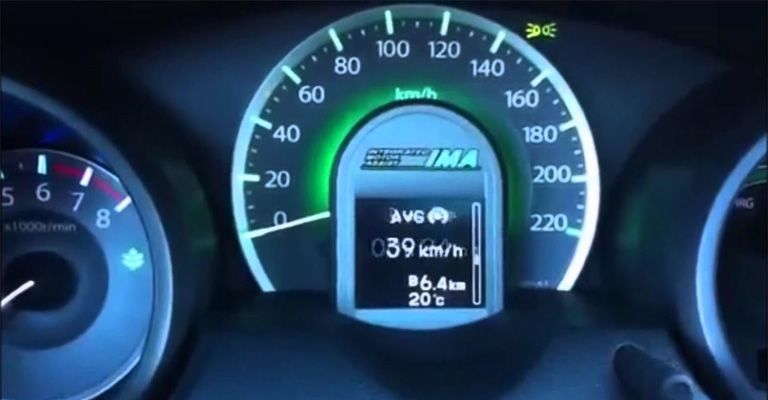 Pressing the Econ button switches the car to a setting that reduces energy consumption, improving fuel efficiency by one to two miles per gallon. According to Honda, ECON mode can reduce fuel consumption by up to 9.5%.
Green ECON buttons generally improve fuel efficiency by one to two miles per gallon. Nevertheless, some drivers disagree and say their Honda Civic ECON mode MPG stayed the same.
Based on what I've read on forums, I can see that Honda drivers report an average fuel savings of 8% to 10%. Leaving aside what Honda claims, I've read actual reviews from people who own Hondas.
Users report gas mileage increases between 1.5 and 3 miles per gallon.
When Should You Use it?
You will significantly improve fuel economy with the Econ button, but not on all roads and under all driving conditions.
It is, therefore, essential to know that there are circumstances in which switching off the Econ button is preferable. It is primarily concerned with the condition of the roads. Roads with steep slopes or curves will not be efficient if you are using Econ mode.
In this situation, the cruise control cannot maintain a constant speed and will switch the transmission speed more frequently, resulting in a lesser fuel economy.
In addition, a very high outdoor temperature will require your air conditioner to operate constantly, leading to increased fuel consumption. There are three situations in which you should use the Econ button:
When the outside temperature is not too high
On a road without steep inclines and curves
On the highway
Is ECON Mode Bad For Your Car?
Your vehicle will not suffer any adverse effects if you drive in ECON mode. In the following paragraphs, we'll go over how this mode works and why it is not harmful to your vehicle.
You will not experience any damage to your vehicle if you choose to use ECON mode. You will spend less on fuel by running your vehicle this way. Furthermore, it will help you become a better and more gentle driver. Continuing to drive aggressively will not benefit you if this system is activated.
When Should I Not Use The ECON Mode Button?
Certain circumstances dictate whether drivers should use the ECON mode in their vehicles and when they should not.
There are instances when this should not be used, including hot days, merging onto a highway, and hazardous roads.
Use this button when you are driving normally on a highway, driving on city streets, or under other traditional driving conditions.
Why Isn't ECON Mode Increasing The Mileage On My Honda?
To minimize fuel consumption, the ECON mode combines a number of the components discussed earlier. A failure of any of these components or other regular service schedules might make the ECON mode ineffective.
Additionally, ensure you are not using the ECON mode for the situations discussed in Q2. Ensuring your tires are inflated to the correct pressure is also important. Fuel consumption can be affected by low air pressure as well.
Final Words
In summary, the jury is still out on whether Honda ECON mode will result in better MPG. You may save gas with Honda, and some drivers have told us they do… but others disagree.
Take it out for a test drive, see how it drives on highways and in residential areas, and then decide whether ECON mode is worth getting.