The Honda Element has gained popularity as a versatile and economical SUV that appeals to individuals seeking a practical yet customizable vehicle.
While the Element offers excellent utility and functionality out of the box, an increasing number of enthusiasts are turning to modifications and tuning to enhance its performance and personalize their driving experience.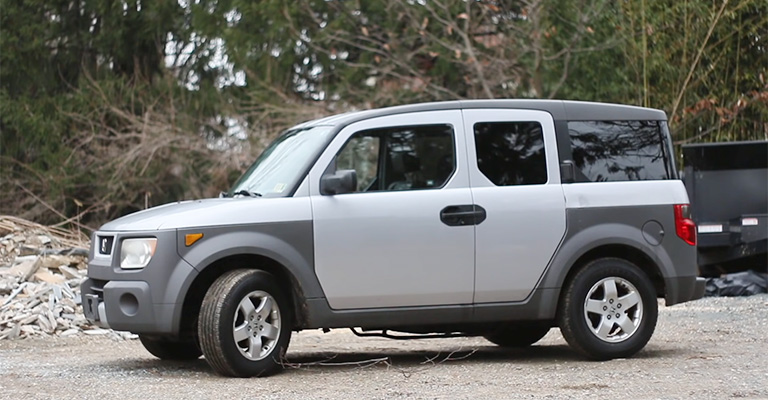 Understanding the Engine
The Honda Element shares many similarities with the K-series engines found in models like the RSX and TSX. These engines are known for their reliability, efficiency, and potential for performance upgrades.
One notable feature of the K-series engine is the Variable Valve Timing and Lift Electronic Control (VTEC) technology, which optimizes power delivery by adjusting valve timing and lift based on engine speed and load. This results in increased power and torque output, particularly at higher RPMs.
Aftermarket Parts for the Element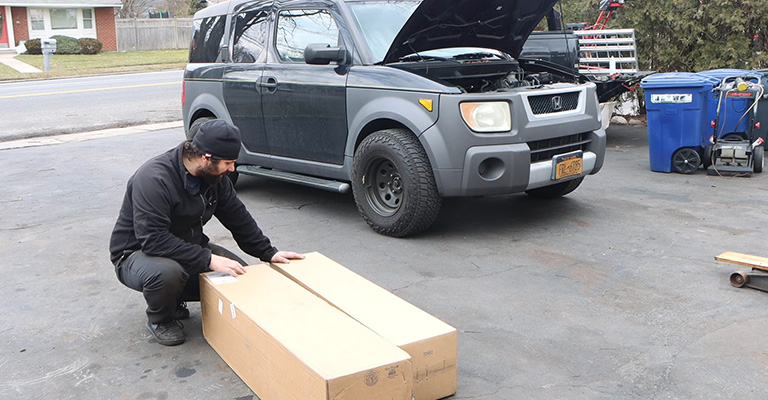 When it comes to aftermarket modifications for the Honda Element, several reputable brands offer specific components designed to enhance its performance and handling capabilities.
Here are a few noteworthy options:
Hondata Engine Management
Hondata provides tuning solutions that allow for improved engine performance and customization. Their engine management systems, such as the Hondata K-Pro, enable precise calibration of fuel and ignition parameters, unlocking additional power and responsiveness.
Suspension Upgrades
Brands like K-sport, Tein, ST sway bars, and Eibach offer suspension upgrades that enhance the Element's handling and stability. These aftermarket components provide improved cornering abilities, reduced body roll, and a more controlled ride.
Intake, Header, and Exhaust Systems
LHT Performance is a trusted source for custom-made intake, header, and exhaust systems designed specifically for the Honda Element. Upgrading these components can optimize engine airflow, increase horsepower, and improve the sound of the exhaust note.
Tuning Options and Engine Management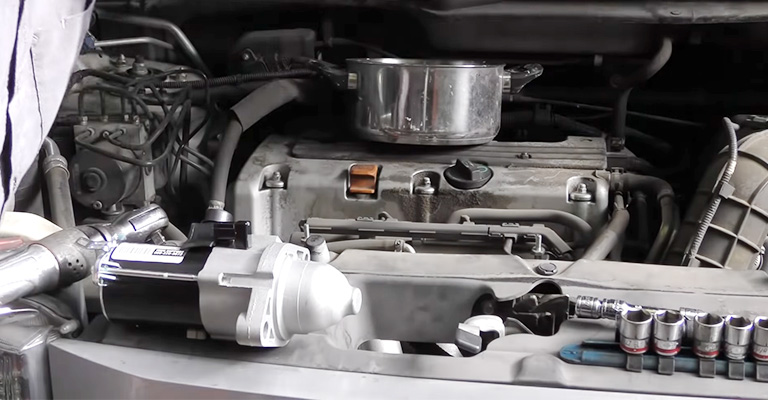 To achieve the desired performance gains, various engine management systems are available for tuning the Honda Element. Brands such as AEM, Apexi, and Greddy offer reliable and popular options:
AEM
AEM offers engine management systems that provide precise control over fuel delivery and ignition timing. Their products often include features like data logging, multiple maps, and real-time tuning capabilities.
Apexi
Apexi provides tuning solutions that allow for customization of fuel and ignition settings. Their systems are known for their user-friendly interfaces and compatibility with a wide range of vehicle models.
Greddy
Greddy offers engine management systems designed to optimize performance and improve drivability. Their products often come with advanced features like boost control, launch control, and anti-lag functionality.
It is crucial to choose a reliable and reputable tuner who has experience with tuning Honda Elements and is familiar with the specific engine and management system you select.
Proper calibration and tuning are essential to ensure optimal performance, reliability, and longevity of the modified setup.
By exploring these tuning options and working with a knowledgeable tuner, Element owners can unlock the full potential of their vehicles and enjoy a customized driving experience tailored to their preferences.
Transmission Choices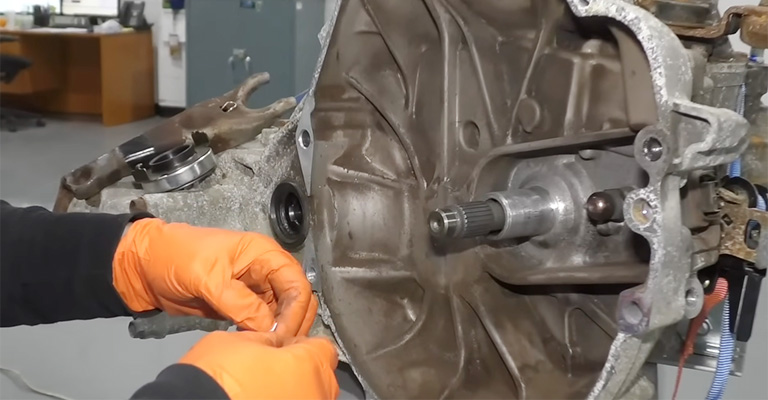 When considering a Honda Element for tuning, it's important to weigh the pros and cons of the available transmission options:
Each has its own advantages and considerations to keep in mind.
The automatic transmission offers convenience, particularly for long trips and situations where multiple drivers will be operating the vehicle. Its smooth and effortless shifting allows for a more relaxed driving experience, especially in heavy traffic or during extended highway journeys.
Additionally, the automatic transmission can be advantageous for those seeking a practical and family-friendly SUV.
On the other hand, the 5-speed manual transmission offers increased control and engagement for enthusiasts who enjoy a more spirited driving experience.
With a manual transmission, drivers have the ability to precisely shift gears, providing a more direct connection to the engine and a heightened sense of involvement.
This can be especially appealing for those seeking a more dynamic and performance-oriented driving experience.
Ultimately, the choice between the automatic and manual transmission comes down to personal preference and driving style. Those who prioritize convenience and ease of use may lean towards the automatic transmission, while enthusiasts who enjoy the interaction and control of a manual gearbox may opt for the 5-speed manual.
4wd Element for Mountain Roads
For individuals planning to drive their Honda Element on mountain roads or in areas with challenging terrain, opting for the 4WD version can provide notable benefits.
The 4WD system in the Element acts similarly to a limited-slip differential, ensuring optimal traction and stability in various driving conditions.
The 4WD system automatically detects when the front tires start to lose grip or slip and redirects power to the rear wheels to compensate. This not only enhances the Element's ability to navigate slippery or uneven surfaces but also provides improved stability during cornering.
Whether it's tackling steep inclines, descending slippery slopes, or navigating twisty mountain roads, the 4WD version of the Element offers increased confidence and control.
Finding Deals and Support
When embarking on a tuning journey with a Honda Element, it's essential to tap into the supportive and knowledgeable community of Honda Element enthusiasts.
One valuable resource is the "Trading Post" section on dedicated forums, where individuals can find potential vehicle purchases, as well as aftermarket deals and parts.
Engaging with the Honda Element community provides access to a wealth of advice, support, and resources. Fellow enthusiasts can offer insights into their own tuning experiences, recommend reputable tuners and vendors, and share tips and tricks for optimizing performance and customization.
By actively participating in forums and online communities, Element owners can gain valuable knowledge and make informed decisions about their tuning projects.
The collective wisdom and shared experiences of the community can contribute to a successful and rewarding tuning experience.
Conclusion
The Honda Element presents an exciting opportunity for modification and tuning. With its versatile nature and economical SUV characteristics, the Element can be transformed into a personalized performance machine.
By understanding the engine, exploring aftermarket parts, considering transmission options, and harnessing the benefits of the 4WD version, enthusiasts can unlock the full potential of their Honda Element.
Thorough research, choosing reputable brands and tuners, and actively engaging with the Honda Element community are essential steps to ensure a successful and enjoyable tuning experience.
Whether it's enhancing engine performance, optimizing suspension, or customizing the vehicle's aesthetics, the Honda Element has the potential to become a unique and thrilling ride tailored to individual preferences.