Honda come with a revolutionary front passenger airbag technology that can significantly reduce the risk of brain injuries in a crash.
This innovative airbag design was developed by Eric Heitkamp, a Honda safety engineer who recently received the U.S. Government Award for Safety Engineering Excellence, the highest honor in the field of motor vehicle safety engineering. Heitkamp was recognized for his outstanding contribution to the advancement of vehicle safety at the 2023 Enhanced Safety of Vehicles (ESV) conference in Yokohama, Japan.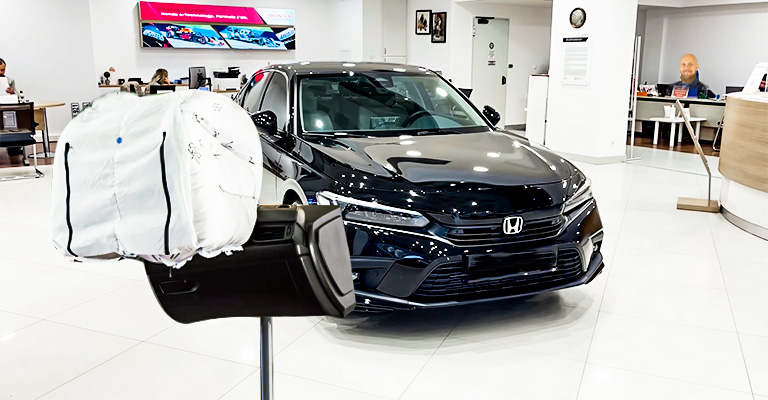 What makes this airbag technology so groundbreaking?
Unlike conventional airbags that have a single inflatable chamber, this airbag has three inflated compartments and an uninflated panel that work together to catch and cradle the occupant's head like a baseball glove.
This way, it can better manage lateral collision forces that can cause the head to rotate severely and slide off the airbag, increasing the chance of serious injury.
Heitkamp led the development of this airbag based on new research on brain injuries in vehicle collisions, including a landmark study by scientists at the U.S. Department of Transportation.
He also collaborated with experts from Honda R&D Americas, Autoliv, and Indiana University School of Medicine to create and test this novel design.
The new passenger front airbag technology is now standard equipment in the Acura MDX, Acura TLX and Honda Pilot.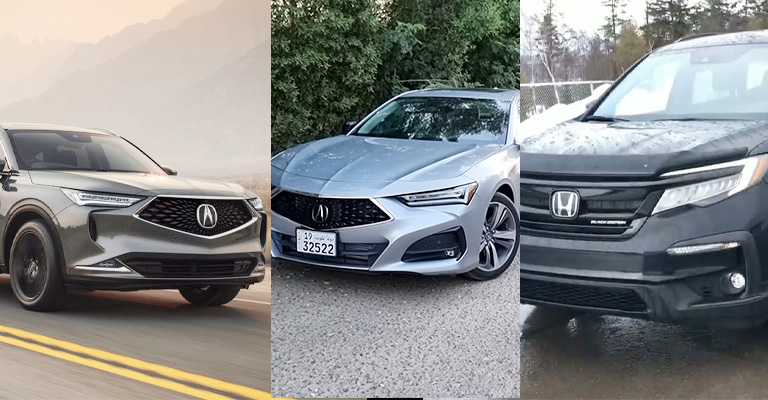 It is part of Honda's commitment to enhancing safety performance for all road users, as well as achieving its global safety vision of a collision-free society.
This is not the first time that Honda has been recognized for its safety innovations.
In 2019, another Honda engineer, Sue Bai, received the same award for her industry-leading efforts in connected vehicle technology. Honda is also a leader in advanced driver-assistance systems (ADAS), such as Honda Sensing and AcuraWatch, which can help prevent or mitigate collisions.
If you want to learn more about Honda's new front passenger airbag technology and how it works, you can watch this video:
We congratulate Eric Heitkamp and his team for their remarkable achievement and their dedication to saving lives. We hope that this airbag technology will inspire other automakers and engineers to develop more safety solutions for the future.
Notable Honda Safety Features
Some of the most notable safety features that Honda has introduced in recent years include:
Honda Sensing®: This suite of safety features includes a range of advanced driver-assist technologies, such as adaptive cruise control (ACC Honda), lane departure warning, collision mitigation braking, and road departure mitigation. Honda Sensing® is standard on most Honda models, and it helps to prevent accidents by providing drivers with an extra set of eyes on the road.
Multi-Angle Rearview Camera: This camera system provides drivers with a top-down, wide-angle view of what's behind the vehicle, making it easier to maneuver in tight spaces and avoid collisions while backing up.
Blind Spot Information System (BSI) with Rear Cross-Traffic Monitor: This system alerts drivers to vehicles in their blind spot, and it also warns them of approaching traffic when backing up.
Advanced Compatibility Engineering (ACE) Body Structure: Honda's ACE body structure is designed to distribute crash energy more evenly throughout the vehicle, reducing the risk of injury to occupants in the event of a collision.
Forward Collision Warning (FCW): This system uses sensors to detect when a collision is imminent, warning the driver to take action to avoid or mitigate the impact.
Lane Keeping Assist System (LKAS): This system helps drivers stay centered in their lane by automatically correcting steering if the vehicle begins to drift out of its lane.
Overall, Honda's commitment to safety is evident in the advanced safety features it has introduced in recent years. By incorporating cutting-edge technology into its vehicles, Honda is helping to reduce the risk of accidents and keep drivers and passengers safe on the road.