The battery plays a crucial role in the electrical system of any vehicle, including the Honda Fit. Understanding the battery size and related considerations when replacing it is essential for maintaining optimal performance and reliability.
Whether you're looking to replace your Honda Fit battery with an aftermarket option or seeking information on battery specifications, this guide aims to provide you with valuable insights and guidance.
By the end, you'll have a better understanding of the Honda Fit battery and be equipped to make informed decisions when it comes to replacing or upgrading it. So, let's start the discussion.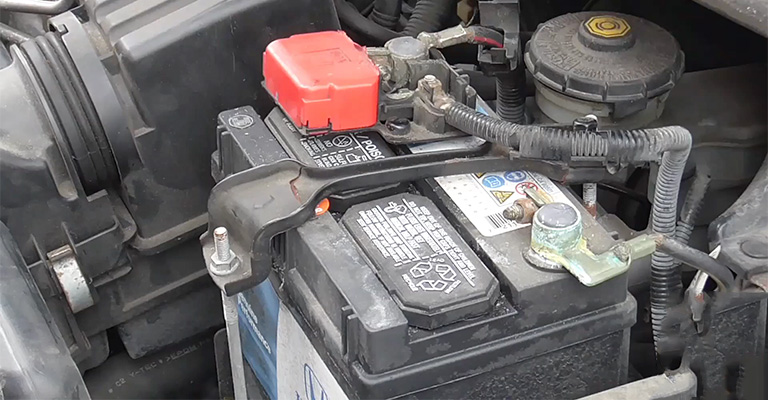 Recommended Honda Fit Battery Size [2007 – 2023]
| Year Range | Trim | Battery Size Code | Battery Size (L x W x H) in Centimeters |
| --- | --- | --- | --- |
| 2023 | L4/1.5L | 51R | 23.8 cm x 12.9 cm x 22.3 cm |
| 2022-2021 | – | – | – |
| 2020-2019 | L4/1.5L | 51R | 23.8 cm x 12.9 cm x 22.3 cm |
| 2018-2017 | Standard | 151R | 18.8 cm x 12.5 cm x 22.5 cm |
| 2016-2015 | L4/1.5L | 51R | 23.8 cm x 12.9 cm x 22.3 cm |
| 2014 | -/-L | 51R | 23.8 cm x 12.9 cm x 22.3 cm |
| 2013 | L4/1.5L | 51R | 23.8 cm x 12.9 cm x 22.3 cm |
| 2012 | Standard | 151R | 18.8 cm x 12.5 cm x 22.5 cm |
| 2011 | L4/1.5L | 51R | 23.8 cm x 12.9 cm x 22.3 cm |
| 2010 | Standard | 151R | 18.8 cm x 12.5 cm x 22.5 cm |
| 2009 | L4/1.5L | 51R | 23.8 cm x 12.9 cm x 22.3 cm |
| 2008 | Standard | 151R | 18.8 cm x 12.5 cm x 22.5 cm |
| 2007 | L4/1.5L | 51R | 23.8 cm x 12.9 cm x 22.3 cm |
The table provided displays the battery size information for various Honda Fit trims from 2007 to 2023. The battery size is described in terms of its dimensions, including length, width, and height, measured in centimeters.
Starting with the latest information available, the 2023 Honda Fit with the L4/1.5L trim is equipped with a battery labeled 51R, measuring 23.8 cm x 12.9 cm x 22.3 cm.
Looking at previous years, the battery size for the L4/1.5L trim remained consistent with the 51R code and the same dimensions of 23.8 cm x 12.9 cm x 22.3 cm in 2020 and 2019. Similarly, the Standard trim from 2018 to 2017 had a battery labeled 151R, measuring 18.8 cm x 12.5 cm x 22.5 cm.
In 2016 and 2015, the L4/1.5L trim returned to the 51R battery size, while 2014 showed no specific trim information but shared the same battery dimensions as the L4/1.5L trim.
The year 2013 featured the 51R battery for the L4/1.5L trim, and the 2012 model with the Standard trim utilized the 151R battery size. The pattern continues with the L4/1.5L trim and 51R battery in 2011, while the Standard trim returned with the 151R battery in 2010 and 2008.
Lastly, the 2009 and 2007 Honda Fit models, both with the L4/1.5L trim, utilized the 51R battery size, similar to previous years.
In summary, the table provides battery size information for different Honda Fit trims over the years, highlighting specific sizes and codes associated with each trim for battery replacement or compatibility considerations.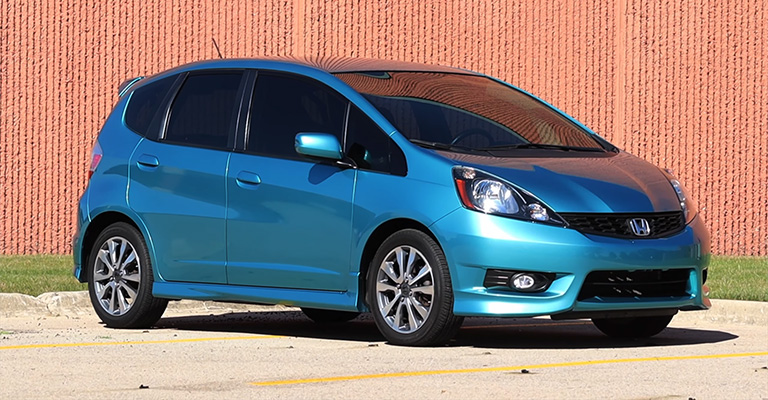 Honda's Original Battery vs. Aftermarket Options
When replacing the battery in your Honda vehicle, you may wonder whether to stick with the original battery or explore aftermarket options.
While both choices have their pros and cons, understanding the differences can help you make an informed decision that best suits your needs.
Advantages of Using the Original Honda Battery
Guaranteed Compatibility
Honda's original battery is specifically designed to fit seamlessly into your vehicle's battery compartment, ensuring a proper and secure fit without the need for modifications or adjustments.
OEM Quality
Honda's batteries are manufactured to meet the company's stringent quality standards, ensuring reliable performance, longevity, and compatibility with the vehicle's electrical system.
Warranty Coverage
When you purchase and install an original Honda battery, it typically comes with a warranty that provides added peace of mind in case of any issues or defects.
Difficulty in Finding Alternative Batteries that Fit
Unique Battery Sizes
Honda Fit, especially for certain model years, may have battery sizes that are non-standard and not readily available from other battery manufacturers.
This can make finding aftermarket options that fit perfectly without modifications can be challenging.
Compatibility Risks
Using a battery that does not meet the recommended specifications or fit properly may result in electrical system malfunctions, poor performance, and potential damage to the vehicle.
Potential Drawbacks and Risks of Aftermarket Batteries
Varying Quality: Aftermarket batteries can vary in quality and reliability, as not all manufacturers adhere to the same standards as Honda. Choosing a reputable aftermarket brand can help mitigate this risk.
Fitment Challenges: Even if an aftermarket battery claims to be compatible with the Honda Fit, it may require modifications or adaptations to fit correctly. This can be time-consuming and may void any existing warranties.
When considering aftermarket options, it is crucial to prioritize compatibility, quality, and reputable brands.
Researching customer reviews, consulting with automotive experts, and seeking recommendations from Honda Fit owners who have successfully used aftermarket batteries can provide valuable insights.
It's important to note that using an aftermarket battery may have implications for your vehicle's warranty, especially if any issues arise that are related to the electrical system.
If warranty coverage is a priority, it is generally recommended to opt for the original Honda battery or consult with a Honda dealer or authorized reseller for suitable alternatives.
Choosing between Honda's original battery and aftermarket options requires careful consideration.
While aftermarket batteries may offer cost savings or alternative features, they come with the risk of compatibility issues and varying quality.
The original Honda battery provides a guaranteed fit, OEM quality, and warranty coverage.
Ultimately, consulting with Honda dealers or authorized resellers can provide valuable guidance in selecting the best battery option for your Honda vehicle.
Considerations When Replacing the Honda Fit Battery
Replacing the battery in your Honda Fit is an essential maintenance task to ensure reliable performance and electrical system functionality.
When undertaking this process, it is crucial to consider several factors to make a well-informed decision and ensure a smooth battery replacement experience.
Group Size
Determine the correct group size for your Honda Fit battery. The group size refers to the physical dimensions and terminal placement, ensuring a proper fit within the battery compartment.
Cold Cranking Amps (CCA) and Cranking Amps (CA)
Consider the recommended CCA and CA ratings for your Honda Fit battery. These ratings indicate the battery's ability to deliver sufficient starting power and operate the vehicle's electrical components effectively.
Reserve Capacity
Evaluate the reserve capacity, which indicates the battery's ability to provide a steady electrical current in case of electrical system failures or when using electrical components with the engine off.
Original Honda Battery
Consider purchasing the genuine Honda battery from a Honda dealer or authorized reseller. This ensures compatibility, quality, and warranty coverage for your vehicle.
Aftermarket Options
If considering aftermarket batteries, prioritize reputable brands that offer batteries specifically designed for the Honda Fit or have close compatibility with the required specifications.
Research customer reviews, ratings, and warranty options to assess the quality and reliability of aftermarket batteries.
Original Battery Warranty
If your Honda Fit is still under warranty, using a genuine Honda battery may be recommended to avoid any potential warranty issues.
The original battery usually comes with warranty coverage that ensures protection against defects and performance-related issues.
Aftermarket Battery Warranty
If you choose an aftermarket battery, review the warranty terms and conditions provided by the manufacturer. Ensure that the warranty covers a sufficient duration and provides adequate protection.
Professional Installation
Consider having the battery replacement performed by a qualified technician or professional service center.
They have the necessary tools and expertise to safely install the battery and ensure proper electrical connections.
Safety Precautions
Prioritize safety by following proper battery handling procedures, including wearing protective gloves and eyewear.
Disconnect the negative battery terminal first, followed by the positive terminal, to prevent accidental electrical shorts.
Regular maintenance and proper battery selection will contribute to the overall reliability and performance of your vehicle's electrical system.
FAQs
Can I use a different battery group size for my Honda Civic?
It is generally recommended to use the specified battery group size (151R) for optimal fit and performance. Using a different group size may require modifications to the battery compartment and could impact the electrical system's functionality.
What are the recommended battery specifications (CCA, CA, Reserve Capacity) for the Honda Civic?
The specifically recommended battery specifications may vary slightly depending on the year and trim level of the Honda Civic. It is advisable to consult the owner's manual or reach out to a Honda dealer for precise battery specifications.
Can I replace my Honda Civic battery with an aftermarket option?
Yes, it is possible to replace the Honda Civic battery with an aftermarket option. However, it is important to ensure that the aftermarket battery meets the required specifications and has compatibility with the vehicle's electrical system. Choosing reputable aftermarket brands and consulting with automotive experts can help ensure a suitable replacement.
How long does the Honda Civic battery typically last?
The lifespan of a Honda Civic battery can vary depending on several factors, including usage patterns, weather conditions, and maintenance practices. On average, a car battery may last anywhere from 3 to 5 years. Regular battery inspections and maintenance can help prolong its lifespan.
Can I install a higher-capacity battery in my Honda Civic for better performance?
While it is possible to install a higher-capacity battery, it is important to ensure that it is compatible with the vehicle's electrical system and does not exceed the maximum specifications recommended for the Honda Civic. Consulting with a Honda dealer or authorized reseller can guide suitable battery options.
Conclusion
The Honda Civic battery is a vital component that ensures the smooth functioning of the vehicle's electrical system. By considering factors such as battery group size, dimensions, compatibility with trim levels, and the use of genuine or aftermarket options.
With the right knowledge and careful consideration, you can confidently navigate the world of Honda Civic battery replacements and keep your vehicle running smoothly for years to come.
So, here we are taking our leave for today. Have a nice day.