Looking for the best solution to drive off the road?
Honda Fourtrax 300 might be what you have been looking for. Introduced in the late 1980s, with the 282cc engine, you have the highest quality stroke with this wonderful vehicle.
More to this, you have excellent durability, versatility, and power!
However, no matter how efficient the Fourtrax 300 is, it's a machine. And no machinery is immune to technical issues or, any other alerts.

But, if you know about the honda fourtrax 300 common problems beforehand, you can easily prevent any serious damage from taking place and continuing on the bumpy road.
Get prepared for your rough journey today! Keep reading to learn about the common issues of the Honda fourtrax 300 with us.
About Honda Fourtrax 300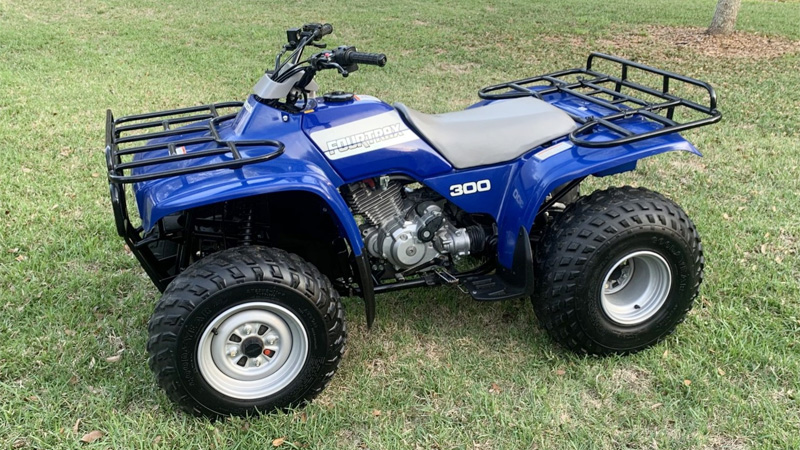 Do you know, the Honda FourTrax 300 holds a special place in the world of all-terrain vehicles? Due to its unique features, and especially longevity, it has become a global selection for a majority of ranchers.
Guess what? Fourtrax 300 is also bulletproof.
Take a look at the important features of the Honda Fourtrax 300,
It has a four-stroke, 282cc engine with a top-grade bore system (each part has 65.5 mm and 74 mm, respectively).
You have a long stroke with improved leverage of the crankshaft with better optimal speed.
It is air cooled motor with overhead cams without any unnecessary vibration while you are on your ride.
Generally, it functions at 20 HP, but with a maximum of 45 HP during its peak. Can you believe that?
However, for remote and bumpy rides, a total of 30-50 pounds is optimal.
Even though the Honda Fourtrax 300 is a power-driven beast with easily manageable features, get aware of the problems below to better handle your fourtrax 300.
Honda Fourtrax 300 Common Problems
Here's a list of common problems you can face with the Honda Fourtrax 300.
1) Malfunction of Carburetor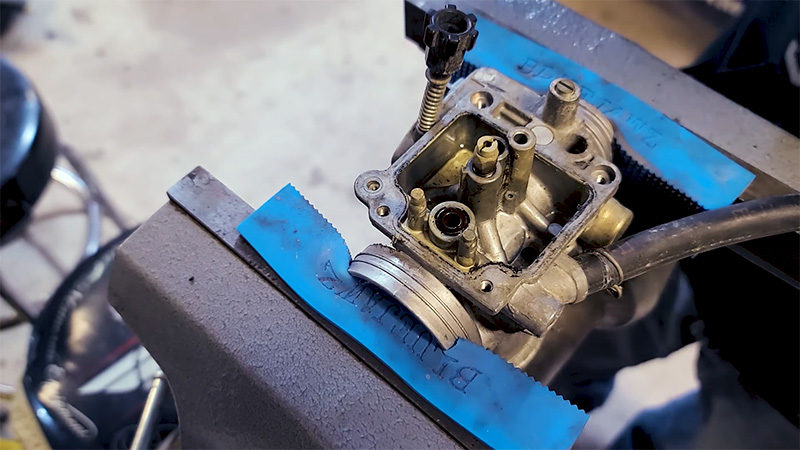 Fourtrax 300 carburetor blends the air and gasoline together before it goes to the ATV's cylinder. You may often experience issues with the carburetor, such as difficulty in starting, poor idling, stalling, and poor performance.
Reasons Behind,
Dirt and debris can clog the carburetor's jets. It can lead to poor fuel flow. To resolve the issue, you can clean or replace the carburetor jet.
If you use old or contaminated fuel, it can result in a carburetor issue. Don't forget to regularly check the fuel status and always use clean fuel.
Any wrong idle adjustment can lead to stalling. Adjust the idle screw as you need for proper idling.
2) Transmission and Gear Shifting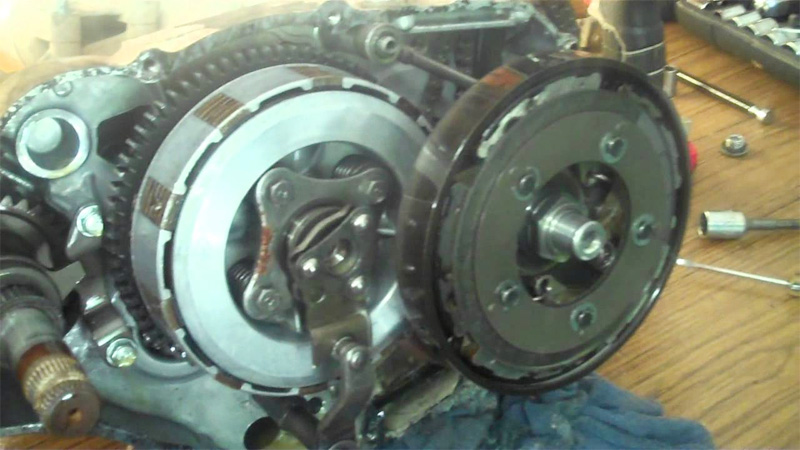 In Honda Fourtrax 300, the transmission and gear shifting apartment transfers power from the engine to the wheels. It allows you to control the speed and torque of your ATV.
Common issues you may have with transmission and gear shifting are difficulty shifting gears, slipping clutch, or gears not engaging properly.
Reasons Behind,
Regularly check the status of the clutch. Often a worn clutch can result in slipping. Find out and replace any worn clutch if you have any.
In case you have a poorly attached clutch cable, it may result in a malfunction of the gear shifting. Look for the cable and fix it.
Poor shift linkage or gears can lead to difficulty in shifting. You may lubricate and repair as needed.
3) Overheating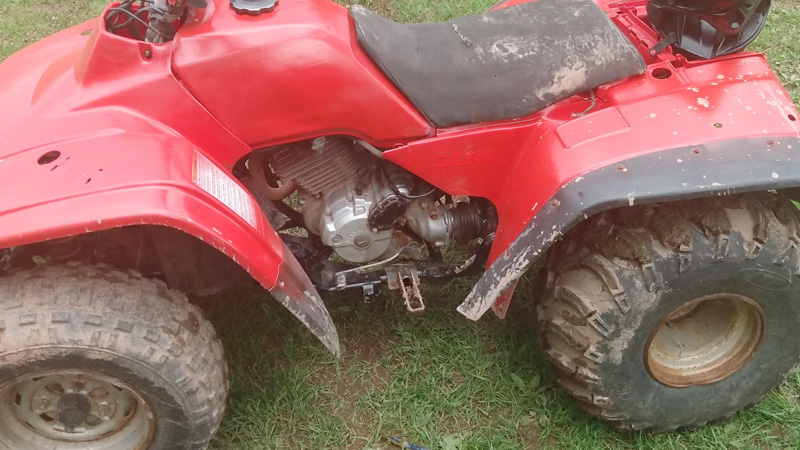 Regardless of Fourtrax 300, it is usual for any ATV to overheat and cause performance issues. You may face erratic idling, or have to shut down your ATV to prevent damage.
Reasons Behind,
The most common reason for overheating is a low coolant level. Always, check whether the coolant is at the appropriate level and replace it if necessary.
Your ATV radiator fan can often get blocked with debris. Regularly, clean the radiator and maintain proper cooling efficiency.
A malfunction in the cooling fan can lead to overheating. Take help from experts and do as recommended.
4) Oil Leakage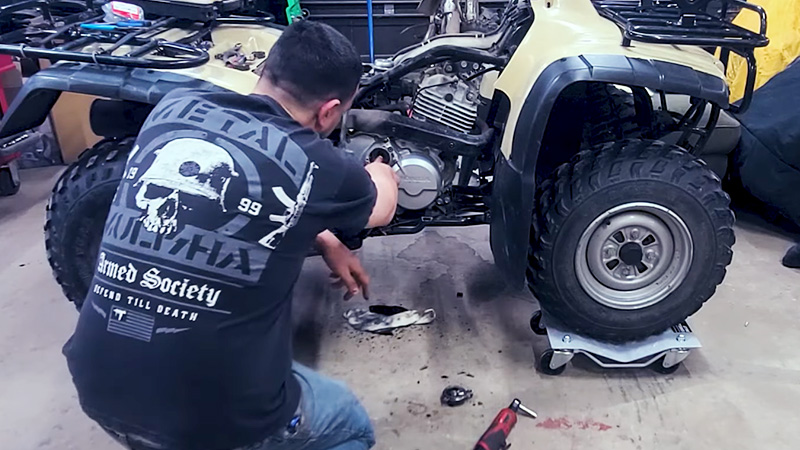 Not a good sign! With a leak in the oil tank, you are at risk of serious injury and damage. If you don't understand whether there's a leakage in the oil pan or not.
Look for signs like oil puddles or drips under the ATV, frequently showing low oil levels and potential engine damage.
Reasons Behind,
Any damage in the engine gasket or seals can result in an oil leak. Replace the worn parts as necessary.
Often, loose bolts and fasteners can result in oil leaks. Tight all bolts to prevent leaks.
5) Suspension Wear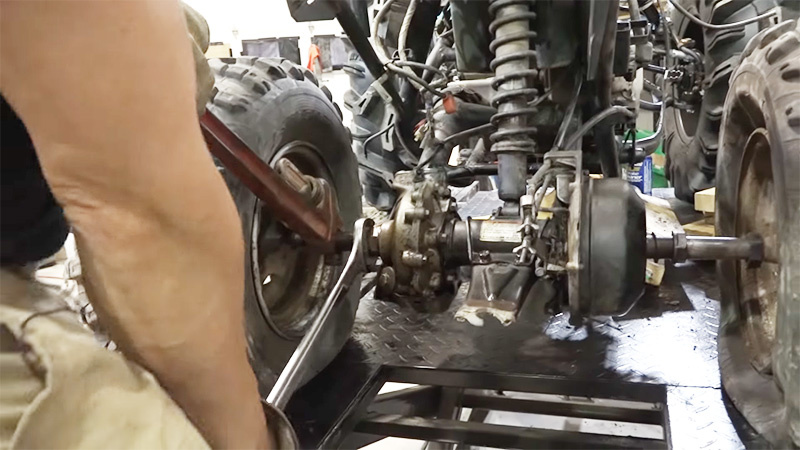 Your Fourtrax 300's suspension is combined of all the parts connecting your ATV to the road. With a faulty suspension system, you may experience, excessive bouncing, uneven ride, and reduced handling.
Reasons Behind,
You may have a rough ride with damage in the suspension bushings. Consult an expert and replace the damaged part.
With a faulty shock absorber, you will have a bumpy ride. We suggest to leave it to the professionals.
Here are some of the common issues you can experience occasionally in your Honda Fourtrax 300.
In addition to that, electrical issues are also not uncommon in honda fourtrax. Don't worry! Every problem has a solution.
Some issues may require only a few adjustments and replacements while you may not be able to solve other issues without the help of a professional mechanic.
Also, properly maintain the Honda fourtrax 300 on a regular basis. To ride a bumpy road for a long time, you simply can't expect to have a smooth ride with a careless vehicle.
Do you like our article? Feel free to comment below and let us know your opinion. Also, don't forget to share our article with your friends and other Fourtrax users.