Honda HandsFreeLink is a wireless phone integration system that allows drivers to make hands-free phone calls and access their phone's music and other features through the car's audio system.
This technology has become increasingly popular, providing convenience and safety on the road. However, like any other technology, Honda HandsFreeLink may encounter issues, such as connectivity problems, pairing difficulties, or audio quality issues.
Troubleshooting these problems can be challenging, but ensuring the system works efficiently and meets the driver's needs is essential. This article will provide you with valuable information and tips to troubleshoot your Honda HandsFreeLink issues, so you can stay connected on the road.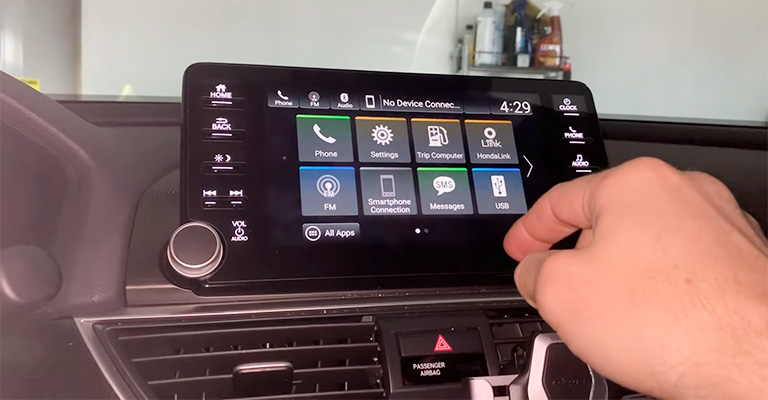 About HandsFreeLink
You can hold phone conversations while driving with Honda/Acura's HandsFreeLink Bluetooth audio system.
A microphone activates this system on the overhead roof console assembly (as well as the ambient light unit, courtesy lights, and sunglass storage). 2006 – 2008 models come standard with the system.
HandsFreeLink Diagnostic Self-Test: How Do I Start It?
It may be necessary to park or drive the car to perform this task. You should keep your focus on operating the vehicle safely if you are doing this while driving. The audio system does not need to be turned on.
Step 1. Hold Down The HFL Back Button For A Few Seconds
Turn on the ignition by inserting the key. Make sure the car's power is on or in ACC.
A HandsFreeLink (HFL) control can be found on the left side of the steering wheel hub.
Keep your hands on the HandsFreeLink back button (cancel/hang-up) for 5 seconds.
Step 2. The Self-Test Starts And Finishes
Two languages are available for the diagnostic self-test of the HandsFreeLink system.
HandsFreeLink exits after the diagnostic test is completed.
Honda Bluetooth Connection Issues: How To Fix Them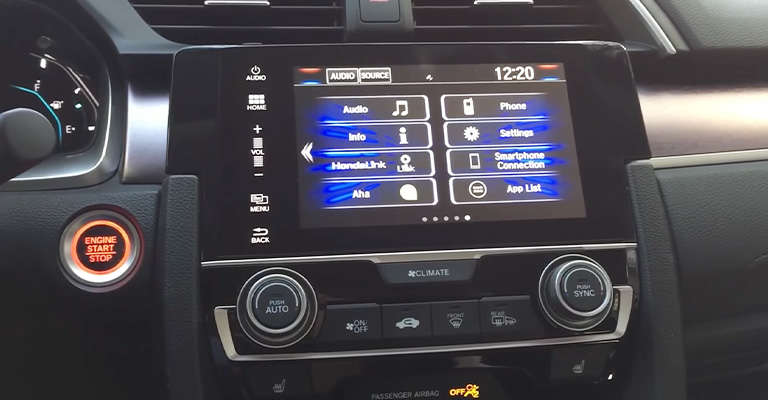 When technology works, it's beautiful. Bluetooth connectivity in your vehicle is a perfect example of this. While it is a great feature to have, it can be very frustrating when calls are dropped.
Have no fear if you are experiencing Bluetooth issues in your vehicle. To troubleshoot and solve the problem, you can try various approaches.
Incompatibility with your device, interference, a low battery, and a low battery are common reasons why your Honda's Bluetooth isn't working.
The Best Way To Fix Honda Bluetooth Issues
I'll start with the basics. Are your device and Honda compatible? For more information, go to handsfreelink.com/honda. Let's troubleshoot your connection problems if your device is compatible.
How Is Bluetooth Connectivity In Your Area?
Interference can sometimes be caused by where you are in the city or by a Bluetooth-enabled device inside the vehicle.
Try driving a few blocks away from where you are if you're still having trouble connecting after you've tried everything.
Reset When In Doubt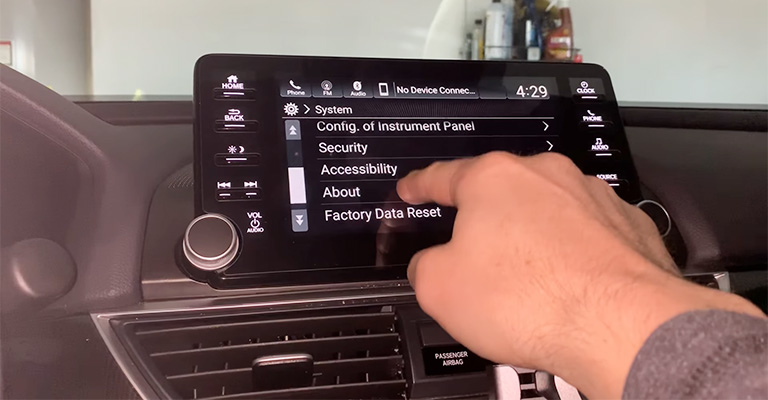 It may be best to disconnect everything and start over if you are experiencing connection problems.
You should turn off Bluetooth on your device and remove it from the Honda infotainment system's connection history.
After that, turn your Honda off and on again. Try connecting your smartphone again once your Honda (vehicle in accessories mode or engine running) is back on.
Is There Another Bluetooth-Enabled Device Nearby?
You may be getting some interference from other devices if you are having trouble pairing your device with Bluetooth. Due to Bluetooth's use of an unlicensed portion of the radio spectrum, this problem is very common. Check that all Bluetooth devices nearby are turned off to troubleshoot.
Charge Your Device Fully Before Using It
Your Honda Bluetooth unit will struggle to receive a strong signal from a device with a low battery. The Bluetooth protocol relies on radio waves, so a device with a poor signal will have difficulty connecting.
Solving Honda Hands FreeLink Has No Sound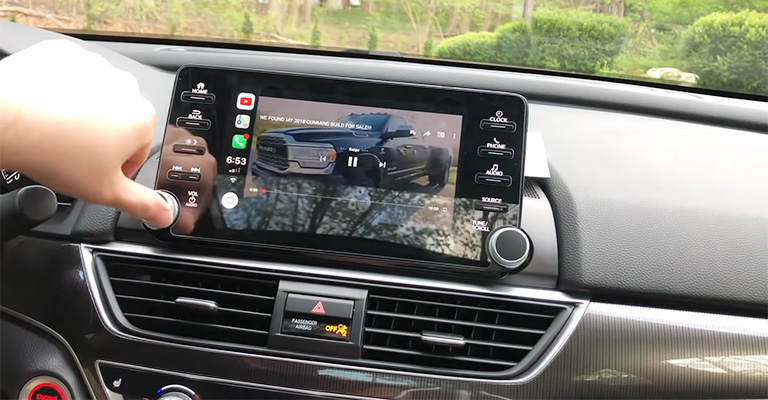 You can troubleshoot the issue using the following steps once you've connected your phone to your Honda.
Make sure the car speakers are turned up.
Make sure your mobile phone is not muted and the volume is turned up.
Test the audio by streaming music from your phone to your car after you confirm the Bluetooth connection.
Verify that a passcode has been set. The system must be unlocked using the passcode before it can be activated.
Your vehicle's speakers may have a wiring problem if the problem persists. Short or broken Wires need to be fixed by a professional technician.
How To Get Reconnected To Your Audio System?
Are you concerned about any of these issues? Is your Honda phone not connecting, disconnecting, or showing a device not found or an incompatible message?
Are you experiencing erratic behavior, reboots, screen blanks, freezing, or missing XM channels? You might be able to fix it by taking some steps.
Audio system concerns are often caused by a device connected to the system rather than a problem with the vehicle. If you want to try some things before you bring them to a service center, follow these steps:
Audio System
Delete All Devices From System
Remove all Bluetooth devices from your device list. Afterward, reconnect your phone to Bluetooth.
Factory Reset Your Audio System
Reset the factory settings. You can reset your vehicle's factory data by going to Home > Settings > Vehicle > Factory Data Reset.
You will lose all of your settings and devices if you do this. Pair your phone with your vehicle after it has been completed.
Cable
Check the Cable
Use an Apple MFi Certified Lighting Connector for Apple CarPlay to prevent any potential issues. To be compatible with Android Auto, USB cables must be certified by USB-IF as USB 2.0 compliant and in good working condition.
The cable should be replaced if it is not original equipment (from the factory where your phone was made), frayed, worn out (a white cable will appear dirty), or damaged.
Note – iPhone Only:
Lightning accessories on the market might be counterfeit or uncertified. Visit Apple Support to learn more about identifying counterfeit items.
Try a Different Cable
Change the cable if it doesn't work. Continue troubleshooting if neither cable works.
Don't Leave Cables Plugged In
Remove the cable from the USB port when you're not charging your phone or connecting to the infotainment system.
Disconnect Devices for a Couple of Days
Check if the problem persists after disconnecting all devices and cables for several days.
Phone
Check Phone Compatibility
Ensure the device you're using is compatible with your car by checking HandsFreeLink.
Restart Your Phone
Connect your device to the vehicle after fully powering it off and turning it back on.
Check for Software Updates
You should check your phone's software to see if it is up-to-date. Download and install the latest software update if it doesn't already have it. Try reconnecting your phone to your vehicle after restarting it.
Try a Different Device
If you are having trouble with your phone, try another one. Try matching the settings on your original device with the working phone if the different phone works.
How Do I Clear The HandsFreeLink System?
Occasionally, a complete wipe of your HandsFreeLink® (HFL) system might be necessary. You may be selling your car, or you might be transferring it to your child. Regardless of the reason, clearing the phonebook, passcode, and PIN from the system is quite simple. Here's what you need to do:
Click on the talk button
You should say "system setup."
Make sure you listen to the prompts
You need to say "clear."
Follow the prompts provided by HFL
Tip
If you forget your security code, you can use the same method to clear/reset the HFL. However, you'll have to re-pair your phone and import your phonebooks.
Final Words
Honda HandsFreeLink is a great feature that enhances the driving experience by providing seamless integration between the driver's phone and the car's audio system. However, like any technology, it can encounter issues that can be frustrating to troubleshoot.
Following the tips and solutions provided in this article, you can identify and address common Honda HandsFreeLink problems, including connectivity, pairing, and audio quality issues.
Remember to check your phone's compatibility with the system, ensure that the HandsFreeLink system is on and enabled, and try resetting the system or your phone if you encounter issues.
You can get the most out of your Honda HandsFreeLink and enjoy safe and convenient phone integration on the road by troubleshooting the issues effectively.