Honda infotainment system is now allowing us to connect with our vehicles in a more softcore way. The system assists in driving and provides access to information, communication, and entertaining content while driving.
But you may wonder what infotainment system does Honda use? Honda is backed up by a satellite-linked navigation system, Android Auto, Apple CarPlay, and Google's embedded Android Automotive OS.
The knowledge gained is not limited to this answer; many surprising facts about the infotainment system have come to light. Here, we would like to share those.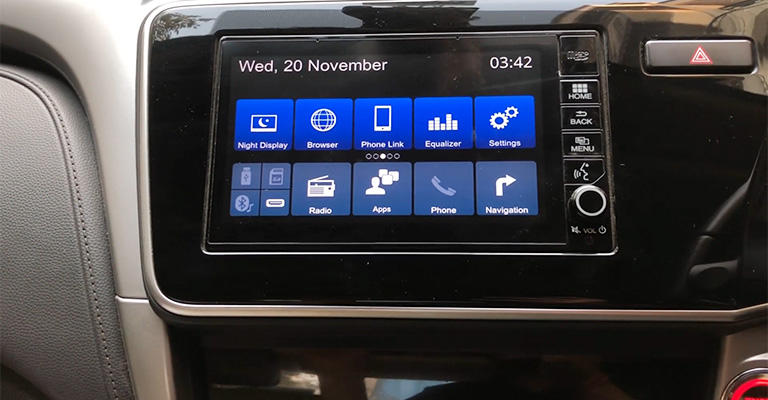 Basics of Honda's Infotainment System
Idealistically, the infotainment system is designed to allow drivers (and passengers) to have access to information, communication, and entertainment while driving through the LCD on the dashboard.
In the case of Honda, its infotainment system (Android Auto and Apple CarPlay) is simply top-notch, featuring the following:
Smartphone Bluetooth connectivity
Radio and digital media
Accommodating the functions of various digital applications and apps
Showing backend and frontend clearance
Voice/touch-based control over heating and cooling, and perhaps more
In short, it is a mirror of your phone
Most importantly, Honda now has an agreement with Google allowing its vehicles to use Google's embedded Android Automotive OS. This new arrangement enhanced the older function in many ways.
So, how do these systems differ from one another? Check out the next section.
What Infotainment System Does Honda Use?
Let's take a look at the features below in detail.
Android Auto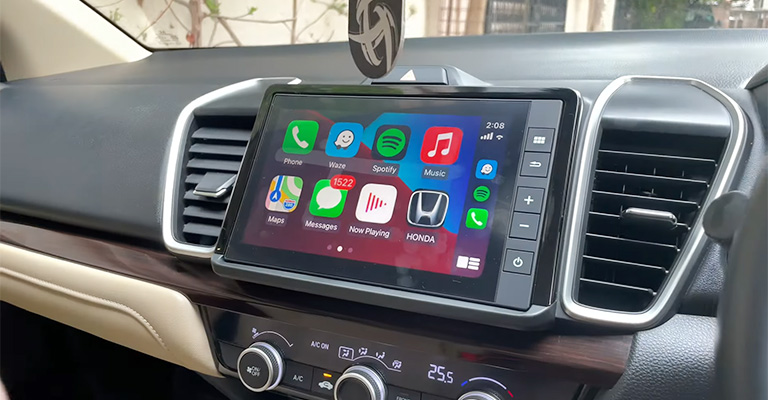 In particular, Android Auto allows you to use apps on the dashboard display synching your phone. And this mirroring function with the dashboard only works when you have a compatible smartphone.
Likewise, you can have hands-free operations and can control various features like text messages, emails, calls, music (audio and video), maps, etc. In short, it transforms the display to be identical to your Android phone through Bluetooth or cable connectivity.
Core Facts
Below are some basic facts about Android Auto.
It is developed by Google
Requires compatible smartphone
It is free of charge. You can download it from the Google Play Store. However, using it has some costs associated with the amount of data used
Compatible with any Honda purchased in 2016 or later
It offers voice control features through Google Assistance
How to Use Android Auto on Honda
Step 1: Learn how to use this system in your Honda card step by step
Step 2: Install the Android Auto app on your phone
Step 3: Integrate the phone and Honda's device by Bluetooth
Step 4: Read the terms
Step 5: Check for any type of update; if required, go for the update
Step 6: Finally, touch the "accept" tab
Step 7: Activate it by pressing the "Android Auto" icon on the display
Apple CarPlay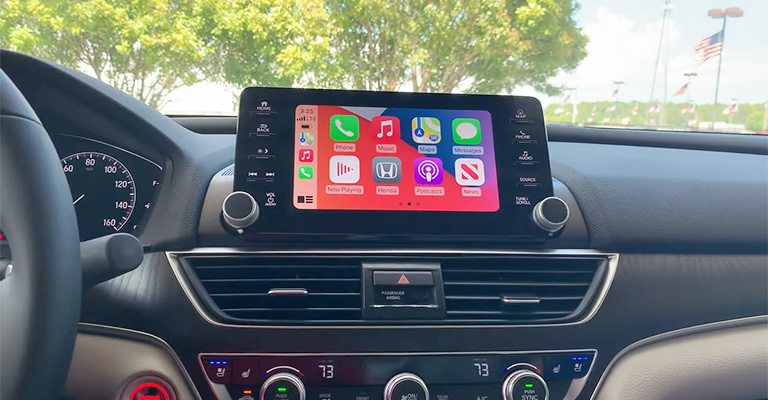 Your Honda should be equipped with Apple CarPlay if you are an iPhone user. Its working process is similar to Android Auto, creating a mirroring feature of your iPhone in the Honda's infotainment screen.
Core Facts
Below are some basic facts about Apple CarPlay.
It is developed by Apple
Apple CarPlay is applicable for iPhones 5 and above
In some older (2016, 2017) Honda cars, the connectivity is wire-dependent
It doesn't work on iPads. So, don't make the mistake of leaving your iPhone and going for a ride with your iPad
It is free of charge (the associated data charges are applicable)
iSO-like interface
It allows access to Siri while driving
How to Use Apple CarPlay on Honda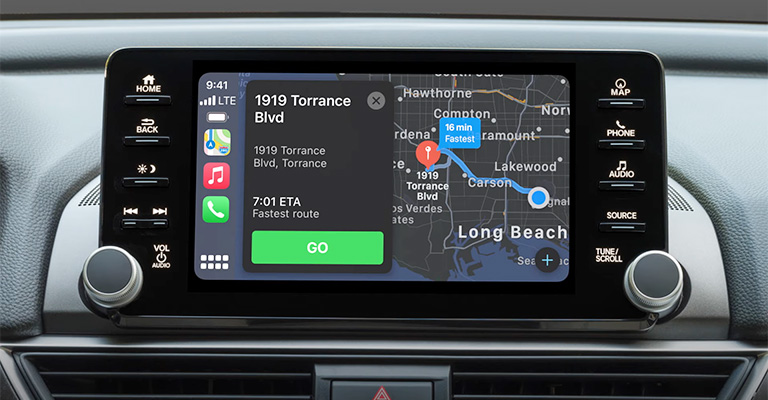 The following is a step-by-step guide to starting to use Apple CarPlay on your Honda.
Step 1: First, enable CarPlay from your iPhone's settings section
Step 2: Go to "settings"
Step 3: Go to "Screen Time," and then go to "Content & Privacy Restrictions"
Step 4: Press "Allowed Apps"
Step 5: Enable Apple CarPlay (if it is not yet enabled by default)
Step 6: Activate Apple CarPlay
Step 7: Connect Honda's infotainment system and your iPhone through a factory-made USB. If you are using wireless functionality, continue reading
Step 8: Turn on WiFi and auto-join features
Step 9: Go to "Settings"
Step 10: Tap on "General"
Step 11: Go to "CarPlay"
Step 12: Select your Honda car
Google embedded Android Automotive OS
Unlike Android Auto and Apple CarPlay, Google's embedded Android Automotive OS is an operating system solely; its operation doesn't require any phone's integration.
This infotainment system (AAOS) allows easier access to information, communication, and entertainment while driving without having compatible devices.
Check out this video for an extensive review of the Android Automotive OS!
Core Facts
The points below are core characteristics of the Google-embedded Android Automotive OS.
Developed by Google, its orientation started in 2016 with Honda Accord
Its application is a completely free built-in solution that comes integrated with your newly purchased Honda
This is compatible with Honda's most recent models, like the Honda Accord 2023
How to Use Google's Embedded Android Automotive OS on Honda
The use of this automotive feature is very easy. Below is an elaboration with step by step process.
Step 1: Go to the car display's settings section
Step 2: Create a Google account or sign in with an existing account
Step 3: You'll receive a code on your phone; enter it into the car's display
Now, the system will serve you like your phone; through voice commands or fingertips, you can make calls, send messages, change music tracks, get directions, etc.
FAQs
Here, we've listed some common questions and answers about Honda's infotainment system.
What is the Honda infotainment system?
The Honda infotainment system is an all-in-one solution in regards to accessing information, enjoying entertaining content, communicating, and controlling some of the car's operation while you are in the car.
Does Honda use Android?
Yes, Honda uses Android Auto. In addition, the recent models are using built-in Google-embedded Android Automotive OS
Does Honda use Garmin?
Yes, Honda models after 2015 support the use of Garmin. However, free use is not applicable globally and has some terms and conditions.
Final Thoughts
We expect that we have successfully shared the knowledge regarding the Honda infotainment system with some crucial and in-depth facts. It is not surprising that we found Google's embedded Android Automotive OS to be more appropriate than others.
Moreover, it is understandable that this system was upgraded and developed based on the limited features of Android Auto and Apple CarPlay.