The Honda Odyssey is a popular minivan that provides spacious interiors, advanced safety features, and reliable performance. However, like any other vehicle, it requires routine maintenance and occasional repairs.
One of the components that may need replacement over time is the alternator, which plays a crucial role in keeping the battery charged and the electrical system functioning correctly.
If you are a Honda Odyssey owner experiencing issues with your alternator, you may wonder about the replacement cost.
In this article, we will explore the factors that can influence the Honda Odyssey alternator replacement cost and provide you with helpful information to help you make an informed decision about repairing your vehicle.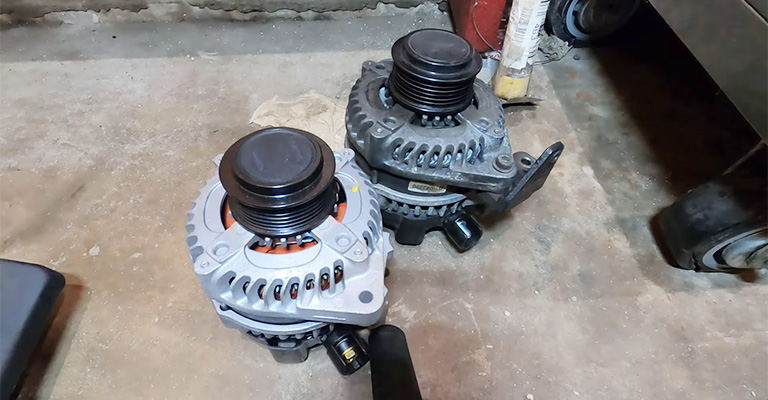 How Much Does It Cost To Replace Alternator In Honda Odyssey?
On average, getting an alternator replaced on a Honda Odyssey costs between $700 and $1100. Labor costs are expected to be between $162 and $204, and parts will cost between $600 and $804. Alternator Replacement prices may differ depending on your location and vehicle.
We have based these prices on the national average for Honda Odyssey without considering taxes or fees. Other repairs or maintenance may be needed, including new cables for the battery or a serpentine belt replacement.
What Is a Honda Odyssey Alternator?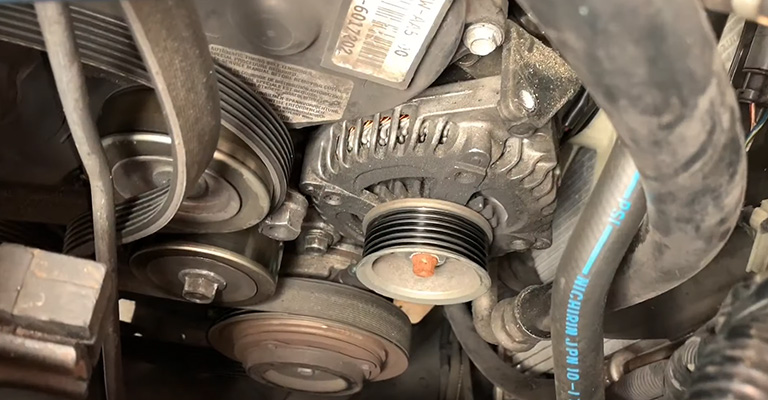 A Honda Odyssey's alternator charges its battery while the engine is running. The alternator can eventually fail, resulting in a dead battery and a non-starting vehicle.
An engine's crankshaft drives a serpentine belt, which then powers the power steering pump, air conditioner compressor, and alternator.
Your Odyssey's alternator converts mechanical energy — the rotation of the alternator pulley — into electrical power, which is used to charge the battery and run your electrical systems while the engine is running.
How Often Do Alternators Need To Be Replaced?
A Honda Odyssey alternator recharges the vehicle's battery when the engine is running. You can also depend on it to power the electrical system in your vehicle. Some alternators can last longer than 100,000 miles, and even some last well past 150,000.
Common Signs You Need to Get a Honda Odyssey Alternator Replacement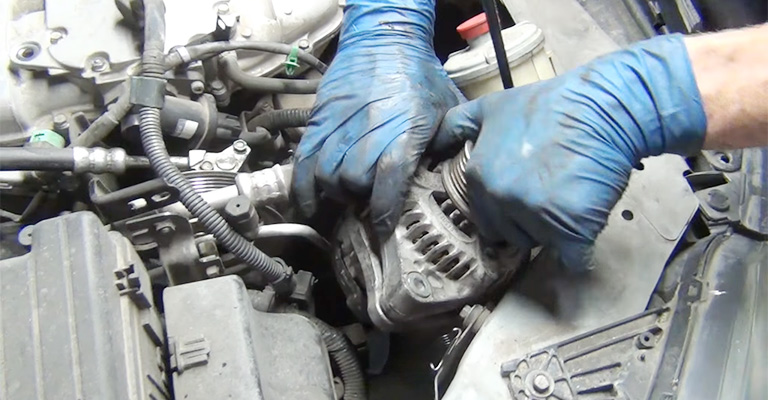 There is an OBD2 code P0562, indicating a low voltage in the vehicle
An all-wheel-drive check engine light, a battery light, or an ALT light that is active or flickering
Dim exterior lights
The touchscreen flickers
Starting problems with a vehicle
An automobile that frequently stalls
Why Do Honda Odyssey Alternators Need To Be Replaced?
A Honda Odyssey's alternator supplies power to the engine while it is running. You wouldn't be able to have air conditioning, power windows, or a stereo, but even more importantly, the alternator allows the battery to be charged.
Unless your battery is charged, your Honda Odyssey won't start, leaving you stranded. A battery light may illuminate the dashboard when the alternator isn't charging correctly. Do not ignore the warning signs.
Any of the rotating parts of the Honda Odyssey alternator can eventually fail when it is exposed to high temperatures and gets dirty. In most cases, it is the bearings that are at fault.
What Happens If You Don't Get A Honda Odyssey Alternator Replacement?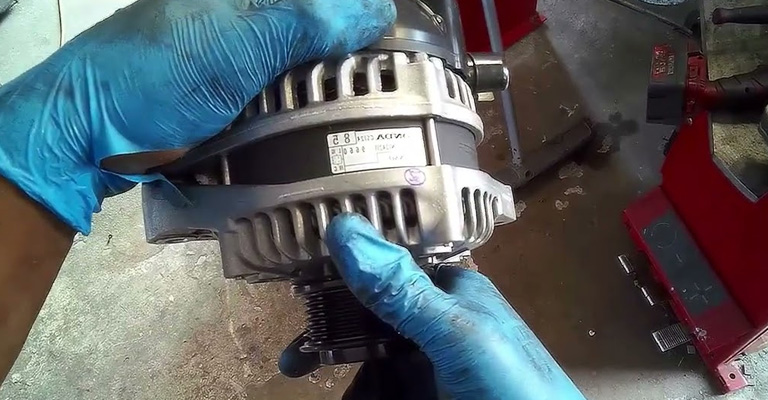 Honda Odyssey's alternator can stop charging if you fail to get a replacement for it when necessary, preventing you from starting your vehicle.
If you hit a traffic light or stop sign, your Odyssey may also stall. The red battery warning light on the dashboard makes it easy to identify an alternator failure.
When the voltage drops further, the electrical systems in your Odyssey will start to fail. Even if these systems are functional, you may receive a warning light on your antilock brakes or traction control.
There will be a dimming of your lights, and eventually, insufficient power will be available to run your engine, causing it to stall.
If your alternator fails, but your battery hasn't been charged, you may still be able to drive a short distance, such as to the shop. If you're having trouble with your vehicle, you should have a mechanic or a mechanic's assistant look at it immediately.
How Long Does It Take To Replace An Alternator In A Honda Odyssey?
Usually, replacing an alternator takes a mechanic about two hours. It is possible to save several hundred dollars by replacing your Honda Odyssey alternator instead of hiring a mechanic.
It may be worth paying an extra dollar if you are uncomfortable working on your car's engine or components.
Before Repairing The Alternator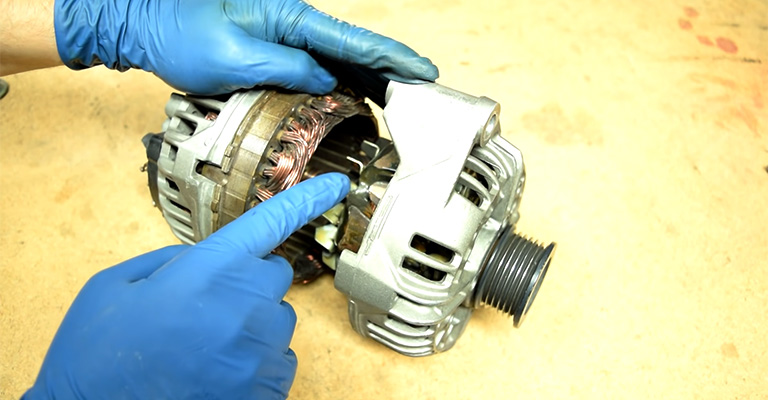 The mechanic must inspect all components of the charging system before installing a new alternator, including the cords and batteries.
Steps When Replacing An Alternator:
The entire charging system (batteries, cables, alternators) should be inspected.
Ensure that the drive belts are in good condition.
The output of the alternator must be tested.
If you find your alternator to be faulty, remove it and replace it.
Perform a new alternator output test.
Our Recommendation For Alternator Replacements:
At the time of every primary service, ask your mechanic to inspect the charging system. When performing any major service, the mechanic should also clean and tighten the battery cables.
What Does a Honda Odyssey Alternator Replacement Include?
Several steps are involved in the replacement of an alternator on a Honda Odyssey:
The battery must be disconnected to prevent any electrical current from entering the system.
It is necessary to remove the hose clamp from the power steering reservoir to disconnect it.
You can access the alternator by removing the serpentine belt, the oil dipstick, and the air conditioner compressor.
Power feed should be disconnected.
Replacement of the alternator requires removal and replacement.
Putting the components back together is the next step.
Replacing the alternator on a Honda Odyssey takes two hours for a mechanic and three hours for someone working from home. It may be necessary for you to leave your vehicle overnight if the shop is busy or needs to order parts.
How Often To Get a Honda Odyssey Alternator Replacement?
In the alternator's case, there is no specified interval for its replacement. An alternator that belongs to a Honda car can last from 70,000 to 150,000 miles. Honda is known for its durable products.
If you often drive under harsh conditions or add aftermarket accessories like a high-powered stereo, you could be shortening the life of your alternator.
It is common for an alternator to need replacing when oil or power steering fluid leaks on it and damages it. Checking your alternator whenever you have your vehicle serviced is a good idea.
Checking your alternator's functionality only takes a few minutes, and spotting any problems early can help you save time and money.
Key Notes
It is the alternator that charges your car's battery. When you use electric components (stereo, lights, etc.) in your car, the battery loses power. By recharging the battery, the alternator replaces the power lost to leakage.
There is an alternator in the engine compartment. Unless the alternator works properly, your car will only run for as long as the battery is charged.
You can't start your car once the battery loses power. A malfunctioning alternator usually illuminates the battery warning light or emits a low voltage reading on the gauge.
Conclusion
Alternators charge batteries, which power electronics in your vehicle, like the radio and air conditioning.
In addition to the battery, you will need it to start your vehicle. You will eventually run out of battery life, and your vehicle cannot start due to a malfunctioning alternator.
In some cases, a replacement alternator can cost between $400 – $1000+ depending on its location and if other components need to be removed to get at it.