The Honda Odyssey is a popular minivan known for its reliability and family-friendly features. However, like any vehicle, it is prone to certain issues that may require attention from the driver.
One such issue that can cause concern is the "Check Charge System" warning that may appear on the dashboard of the Honda Odyssey.
This warning message can be confusing and alarming for drivers who may not know what it means or what action to take.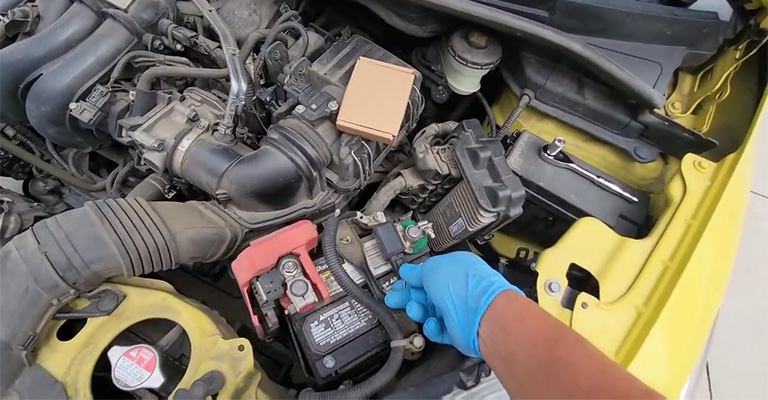 What Does Honda Odyssey Check Charge System Mean?
The warning message "Check Charging System" on your Honda Odyssey means that there might be an issue with your battery. It is recommended that you promptly take your vehicle to a repair center for further inspection.
If you see a warning message that reads "CHECK CHARGE SYSTEM" or "CHECK CHARGING SYSTEM" in your Honda Odyssey, it could mean one of two things: either your battery is not holding a charge, or it needs to be replaced entirely.
In addition to the engine, the electrical system plays a crucial role in keeping your Honda Odyssey functioning properly.
While driving, the alternator charges the battery in your Honda Odyssey, but if there is an issue with the charging system, you may experience some complications.
To avoid costly car repairs, take a look at this guide to understand the Check Charging System light and error message in your Honda Odyssey.
In this guide, we'll explore the possible causes of this warning indicator, making it easier for you to find a solution.
How Do I Know If There Is A Check Charge System Warning On My Honda Odyssey?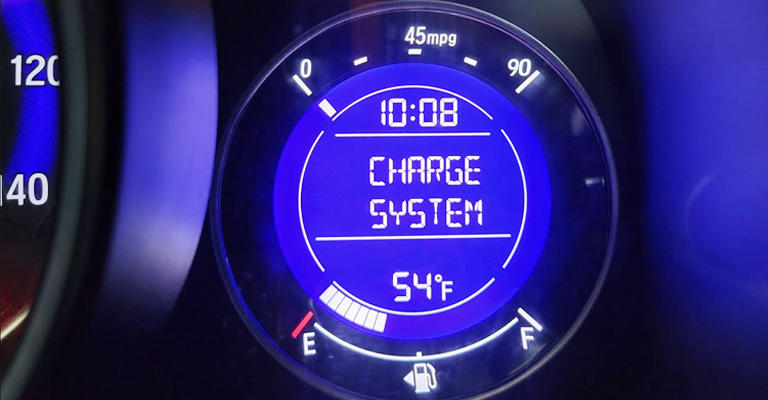 If there is an issue with the charging system in your Honda Odyssey, you will see a warning indicator illuminated on your instrument panel in the shape of a battery.
Additionally, depending on the model of your vehicle, one of two error messages may also appear to accompany the battery-shaped light.
If you have a Honda Odyssey Touring, a warning message that reads "CHECK CHARGING SYSTEM" will appear on your vehicle's multi-information display if there is a problem with the charging system.
For all other models of the Honda Odyssey, if there is an issue with the charging system, a warning message that reads "CHECK CHARGE SYSTEM" will appear on the information display of your vehicle.
When To Replace Battery?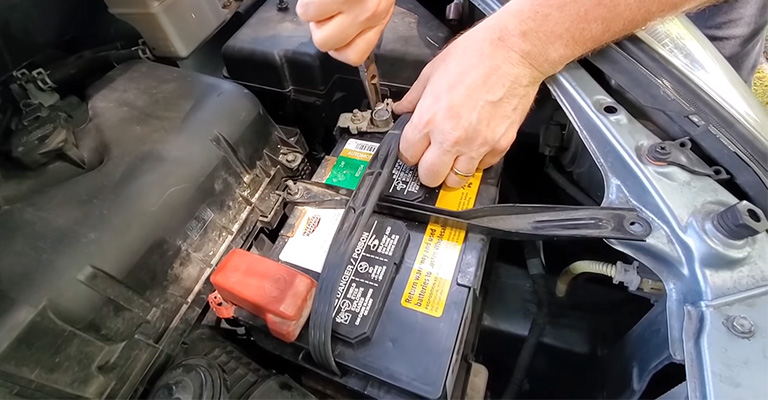 If the "CHECK CHARGING SYSTEM" warning message on your Honda Odyssey is accompanied by a "REPLACE BATTERY" message (for Touring models) or a "CHANGE BATT" message (for all other models), then it is likely time to replace the battery in your vehicle.
If you see a warning message that reads "Check Charging/Charge System" without any accompanying battery replacement message, then there might be a different issue with your car's charging system.
This could include a malfunctioning battery, alternator problems, a blown fuse, or a faulty electrical control unit (ECU).
Regardless of what is causing the warning message, the result is usually the same: your battery is not charging properly and could run out of power unexpectedly.
If the "Check Charging/Charge System" warning message appears, it is best to turn off as many electrical appliances in your Honda Odyssey as possible and head straight to your mechanic for inspection and repair.
Common Causes Of Honda Odyssey Charging System Problems
The "Check Charging/Charge System" message in your Honda Odyssey may be caused by one of several components malfunctioning, and the following are the most commonly encountered ones.
Wires, Fuses, And Connections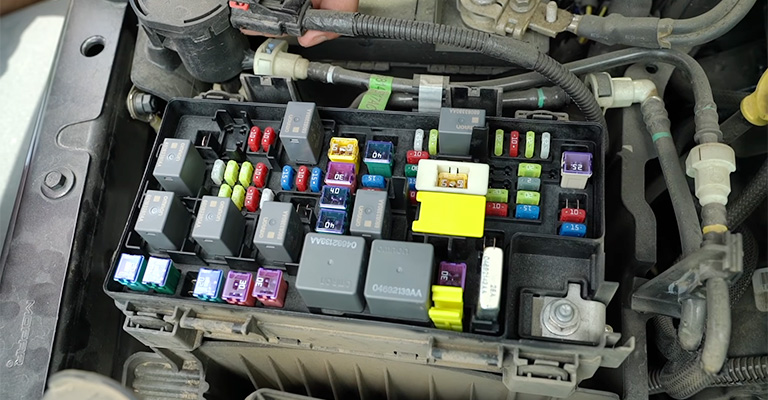 Whenever you experience an electrical problem with your Honda Odyssey, it's worth checking the systems as fuses may blow and wires may disconnect.
If these are the cause of the issue, you may notice malfunctioning components such as dimming headlights or faulty brake lights.
Drive Belt Issues
Your alternator may not be exhibiting any signs of electrical malfunctions, but it's possible that the serpentine belt connecting it to the engine requires servicing.
This part is particularly susceptible to wear and tear, which can cause it to loosen its connection with the alternator, resulting in reduced energy conversion.
Battery Problems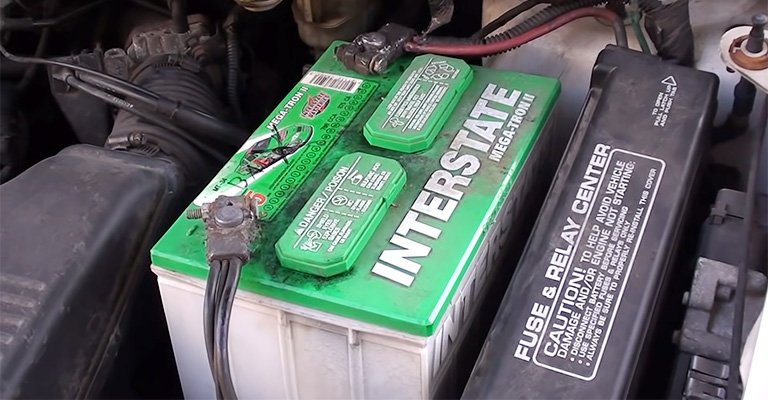 It's typical for the Honda Odyssey battery to last between three to five years, so it's not uncommon for the "Check Charging System" error message to appear alongside the "Replace Battery/Change Batt" message within that timeframe.
However, even if the battery message doesn't display, you may be encountering a separate issue with your battery.
If there is no immediate indication that the battery needs to be replaced, it's recommended to start by checking the battery terminals and cables. Look out for any signs of corrosion, loose connections, and other minor issues.
If you come across any of these problems, consider yourself fortunate as they are much less expensive to repair than a complete battery replacement.
Bad Alternator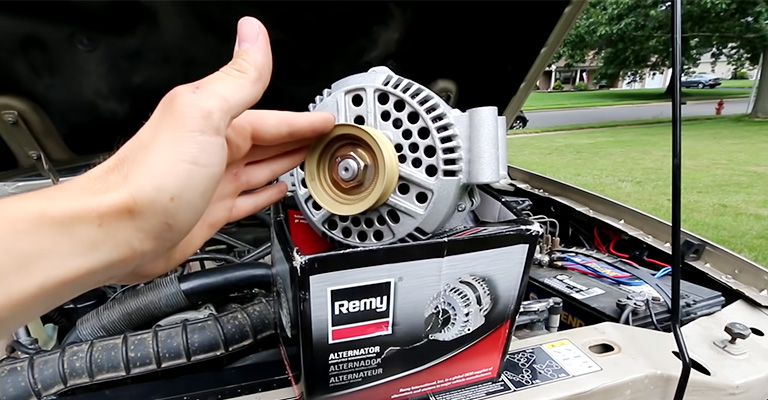 The primary cause of battery issues in cars is often a faulty alternator. This component is responsible for converting mechanical energy from the engine into electrical energy while the vehicle is in motion.
This electric energy is utilized to power electrical components and recharge the battery simultaneously.
If your alternator is the reason behind the "Check Charging System" message, you may observe a decline in the performance of your interior lights, radio, and other electrical accessories.
If you attempt to jump-start a car with a faulty alternator, the vehicle will only operate briefly before failing again.
If you have a multimeter or voltmeter at home, you can test the alternator by disconnecting the battery. This step may save you time when you eventually head to your Honda service center.
Faulty ECU
Finally, it's possible that your older Honda Odyssey is encountering a computer problem.
If the Engine Control Unit (ECU) is not functioning correctly, it can trigger the battery light, "Check Charging System" message, and check the engine light in your car.
How To Fix Honda Check Charge System?
In case the "check charging system" warning light appears on your Honda, there are a few steps you can take to resolve the issue.
Initially, inspect the battery to confirm that it is sufficiently charged. If the battery level is low, consider charging it using a portable battery charger or a jumper cable.
However, if the battery is fully discharged, you may have to replace it. Once the battery is recharged, verify the charging system itself.
Verify that the alternator belt is securely fastened and in satisfactory condition. In case the belt is slack or defective, you will have to replace it. Additionally, examine the alternator and voltage regulator for any indications of harm.
If any of these parts show any damage, you will have to replace them. In case the charging mechanism seems to be functioning correctly, the warning light "check charging system" might be suggesting an issue with the electrical system.
Inspect all the fuses and relays in the electrical system. In case any of these parts are faulty or not operating correctly, they will require replacement.
If you are unable to identify the cause of the issue, it is recommended to bring your Honda to a skilled mechanic or authorized dealership for a more comprehensive diagnosis.
Can I Drive With A Charging System Warning Light?
Although it is possible to operate your Odyssey even if you are receiving a charging system error message, there is no assurance of how long you can continue driving without encountering further problems.
To ensure you reach the mechanic before any severe issues arise, consider these recommendations:
If at all possible, avoid turning off your vehicle. Doing so may result in a quicker discharge of your battery, so it's best to keep your engine running and head straight to the mechanic.
Minimize the use of any electrical controls, such as voice commands or power windows.
While driving, deactivate any electrical accessories that you're not using.
How To Reset The Check Charging System On A Honda Odyssey?
If you are receiving a "Check Charging System" notification on your 2011 Honda Odyssey, the only way to disable this message is to have the entire system evaluated and repaired by a skilled professional.
Unless you have expertise in Honda's automotive technology, it is best to seek the assistance of a mechanic
It's vital to schedule an appointment with a Honda dealership or a reliable mechanic as soon as you become aware of the "Check Charging/Charge System" notification.
To save money, you might consider visiting an independent repair shop and choosing aftermarket repair parts.
Final Words
When the "Check Charging System" light illuminates, it implies that your automobile is solely functioning on battery power.
If the issue persists and your charging system fails, your battery will not be able to recharge, and it will quickly drain, resulting in a dead battery.
A dead battery can quickly ruin your day, which is why it is critical to act immediately if this light appears. Take your car to a reputable mechanic to identify the root of the issue and have it resolved promptly.
Please be aware that depending on your automobile, you may have a battery light, a check charging system light, or both. Check your owner's manual to determine which warning lights your vehicle is equipped with.
It is critical not to disregard the warning light since it has a significant impact on how your car stays powered and could potentially pose a hazard.