The spool valve is a critical component of the power steering system in a Honda Odyssey. It helps regulate the flow of hydraulic fluid to the steering rack, allowing the driver to turn the wheels easily.
However, over time, the spool valve may develop leaks, leading to reduced power steering performance or a complete loss of power steering. One common cause of spool valve leaks is worn and tear on the seals, which can degrade over time and allow fluid to escape.
Other factors contributing to spool valve leaks include contamination of the power steering fluid, damage to the spool valve housing, or issues with other components in the power steering system.
If you notice difficulty steering, whining or groaning noises, or fluid leaks from the power steering system, it is crucial to have your Honda Odyssey inspected by a professional mechanic as soon as possible.
They can diagnose the source of the issue, replace the necessary parts, and ensure that your power steering system is functioning correctly to keep you and your passengers safe on the road.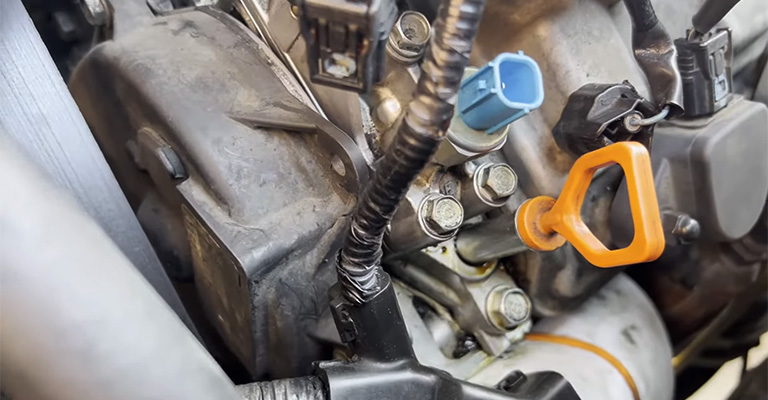 Understanding Variable Valve Timing Solenoid
Several components are required to operate a variable valve timing system, but the timing control solenoid is perhaps the most crucial.
Simple variable valve timing systems are controlled by a solenoid that engages and disengages them. The more intricate the system, the more it will have to be adjusted. Power and fuel economy are improved in both systems.
What Is The Function Of The Variable Valve Timing Solenoid?
Power management computers or electronic control units electrically control the variable valve timing solenoid.
The solenoid will be actuated by the computer when the conditions are met, and valve timing will be retarded or advanced. Oil pressure is directed and limited by many solenoids to accomplish this.
How Do You Know If A Variable Valve Timing Solenoid Is Defective?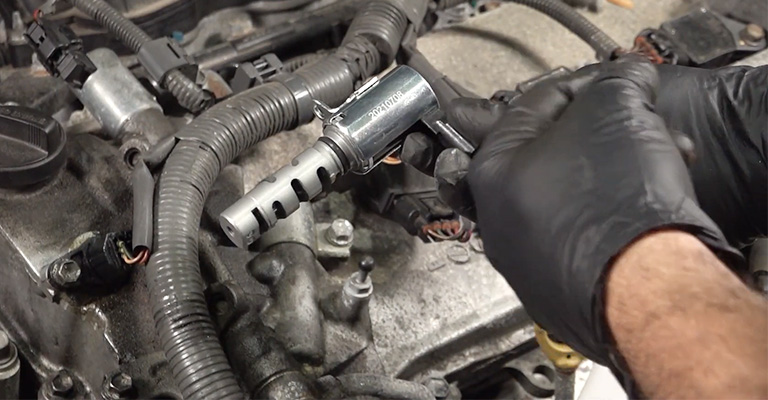 Failure of the variable valve timing control solenoid is typically accompanied by the check engine light and loss of power. Generally, a leak around the solenoid will not cause it to fail.
Drivers feel a loss of power when the solenoid fails since the timing no longer advances with engine speed. The solenoid advancing at all times is the less fortunate form of failure.
At idle, the engine speed will rise and fall, vibrations will occur, and misfires may occur. The engine cannot adjust for maximum economy while cruising with a failed variable valve timing solenoid, so there will be poor fuel mileage until the issue is corrected.
What Is The Recommended Frequency Of Replacing Variable Valve Timing Solenoids?
A variable valve timing component may fail at any time. Almost all variable valve timing solenoids must be replaced after a certain mileage, so there is no great way to recommend when they fail.
It is usually dirty oil, oil that has gone bad, or oil that is no longer thick as it once was, that causes solenoids to fail.
It is important to maintain the variable valve timing control solenoid according to the manufacturer's specifications for your driving conditions.
What Can I Do If There Is A Problem With The Variable Valve Timing Solenoid?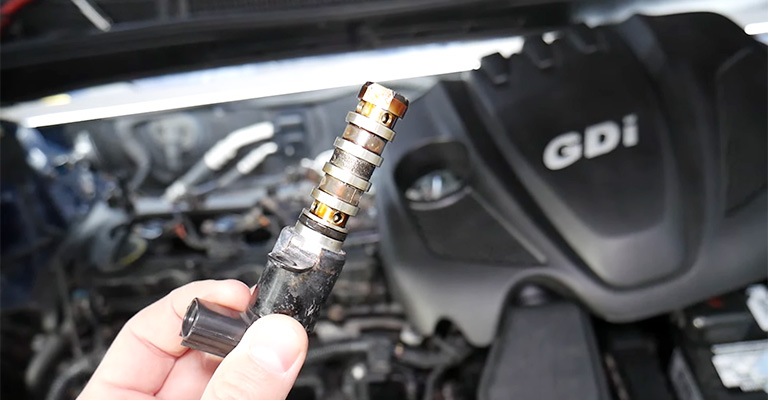 It is possible to drive a vehicle without repairing the variable valve timing control solenoid, as is the case with most vehicles before variable valve timing.
The engine performance symptoms likely noted will persist until the repairs are completed, but it is unlikely that the engine will fail due to the loss of variable valve timing.
A failed variable valve timing control solenoid may cause the timing to remain advanced, causing the vehicle to have difficulty starting. It is recommended that the solenoid be replaced before the vehicle is operated in these situations.
Honda Odyssey VVT Solenoid Replacement Cost
It costs between $567 and $740 to replace the Variable Valve Timing Control Solenoid on a Honda Odyssey. Replacing the solenoid is relatively straightforward.
Can I Fix It On My Own?
Fixing a leaking spool valve on a Honda Odyssey can be a challenging task and typically requires specialized tools and technical knowledge.
If you have experience working on automobiles, you may be able to diagnose and repair a spool valve leak on your own.
However, if you lack experience or are unfamiliar with power steering systems, it is best to have a professional mechanic address the issue.
Attempting to fix a spool valve leak without the necessary expertise can lead to further damage to the power steering system and potentially compromise your safety on the road.
It is always best to err on the side of caution and have a professional address any issues with your vehicle.
Final Words
It is very important to remember that stop leaks cannot be used on leaks of this nature. I have never seen one that actually works, especially on newer cars.
There is a possibility that the dealer might charge you more than $700 because the OEM solenoid costs approximately $250.00 plus labor.
There is a 3-hour time requirement in the book. However, this shouldn't take long if the right tools are used.