If your Honda Pilot isn't starting and the system says there's a problem with the braking mechanism, it can be pretty annoying.
But the question is, how do you fix it?
Well, when the braking system is causing trouble, and the vehicle won't start, it might have been caused by a dead or malfunctioned battery. Also, faulty wiring, stuck brake pedal, or dirty brake fluid can cause this issue as well.
However, you don't have to worry about that anymore, as we're here for you.
In this Honda Pilot brake system problem won't start – how to fix it an article, we'll discuss this problem and its fixes.
So, let's get started, shall we?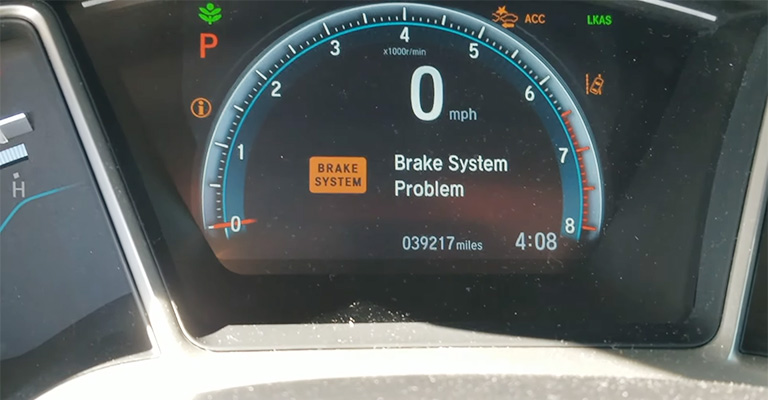 What Do I Do When Honda Pilot Brake System Doesn't Start?
When there're problems with the braking system, your Honda Pilot will give you tons of trouble. Sometimes it will make strange noises or no sound at all and won't start. 
But the thing is, this problem is more regular than you think.
As we have mentioned before, if your Honda Pilot Vehicle isn't getting started, there can be plenty of causes behind it. Some issues are rare, and some are common.
And the fixes can be tricky once in a while, we admit.
Well, now it's time to discuss the problems and how to solve each of them without much hassle. And here're the issues and the troubleshooting tips.
The Reasons that Stop the Honda Pilot to Get Started and How to Fix Them
If we want to find a fix when the Honda pilot doesn't start, we must first pinpoint the exact reason behind this. Look through the potential reasons that can cause this problem.
Dead Battery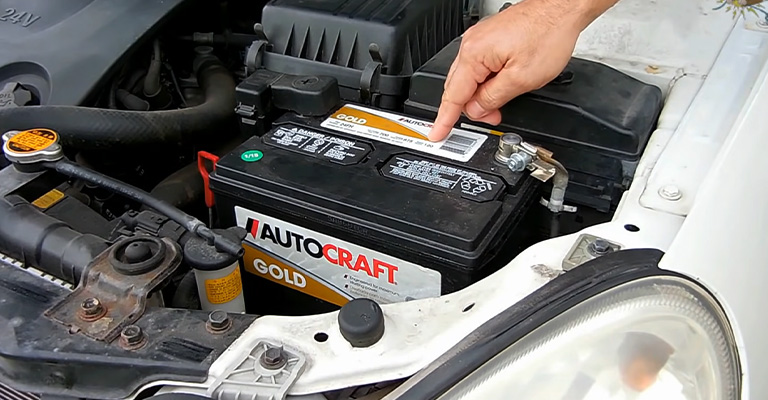 Dead or malfunctioned batteries often cause this problem, as the Honda Pilot's brake system is electric. If you have been using this automobile for a long time, you will likely face this issue.
And to learn if the battery is causing the problem, you can try performing a battery voltage test.
On top of everything, your new car batteries may not offer maximum capacity for turning on the car.
The Voltage Test For Your Car
Before taking your vehicle for a battery replacement or repair, you need to be sure you're right about it. For this reason, you need to perform a battery voltage test.
First, take a millimeter and attach it to your car battery's plus and minus poles.
Now, your car is in good condition if the voltage is between 12-13 volts. And if the voltage value is above 14 or less than 11.5, it's not delivering enough power for your vehicle to run.
The Fix
After finishing the examination, if the voltage value isn't accurate, you should replace the battery as soon as possible. And this procedure is risky and complicated, so you should consider professional help for this part.
There's another thing you might face during the cold weather. The drop in the temperature restrains the car battery from warming up, which can be annoying sometimes.
In that case, try to jump-start the battery and turn off gadgets such as car radios or clocks. And you'll have no further problems.
Faulty Wiring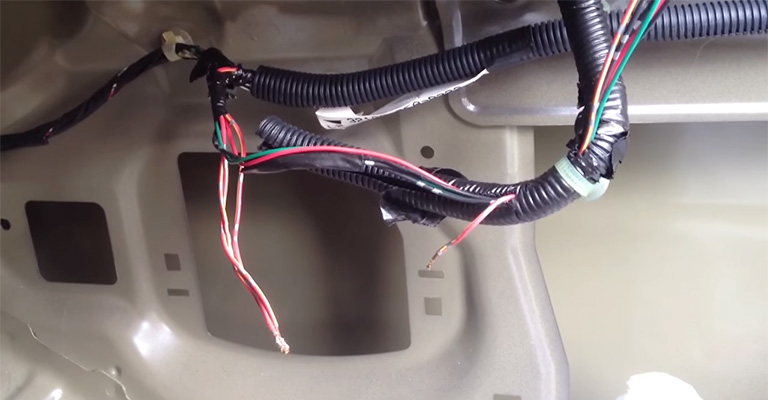 As you already know, the Honda Pilot vehicle's components are made with electric components. If the damaged wires are causing unresponsiveness, you need to rewire them.
How to Fix This Issue
When you're sure the faulty wiring stops you from driving the Honda Pilot, get the owner's manual and the wiring harness to rewire the whole braking system.
However, it's not suitable for beginners. So, if you're not skilled in this task, taking the vehicle to a professional mechanic will save you trouble.
But when you're in the mood for DIY approaches, you can watch some rewiring tutorials to gain experience.
Dirty or Low Brake Fluid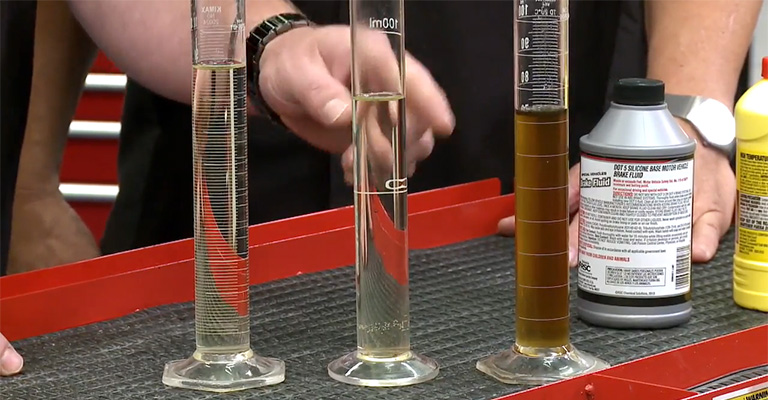 Brake fluid is one of the important parts of your automobile system as it keeps the vehicle running. Therefore, if the car doesn't have enough brake fluid or this compound is dirty, you won't be able to drive your car smoothly.
Sometimes, you will fail to start your car, let alone drive it.
The Fixing Method
Before you refill or replace the brake fluid, ensure it's causing the problem. Follow these steps to do so:
While checking the brake fuel level, see whether it's between the MIN and MAX levels. You need to pour some break oil to keep the engine running when it goes the MIN line.
If the level is optimum, inspect the color of the fluid. Dirtier or darker fuel means you need to replace it. And in case it's clear, you should try to find the issue from a different angle.
Faulty Fuel Filter and Pump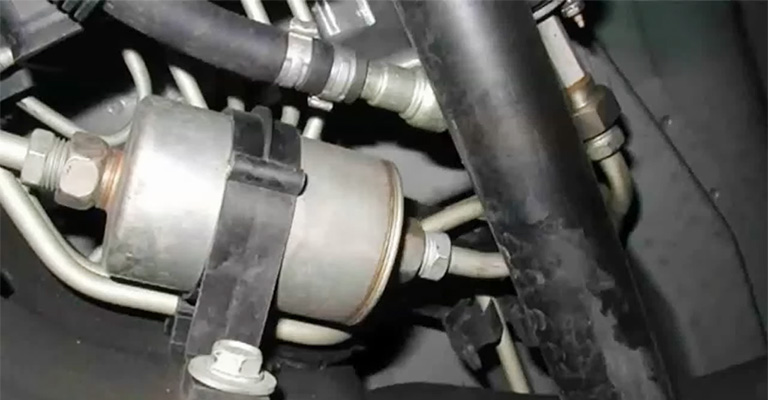 Though it's not that usual, the faulty fuel filter and pump can also prevent your car from getting started. The filter gets dirty and clogged after driving the vehicle for a few years.
When it happens, you'll be able to drive your car, but the experience won't be smooth.
However, once you clean it, the problem will be solved without giving any hard times. And you keep your automobile safe from this issue if you maintain your car properly.
Additionally, when the fuel pump isn't working, the engine won't get any fuel at all.
In that case, you can't expect your vehicle to say a word!
So, if your engine isn't performing smoothly and when you're feeling jitters while driving, check your fuel pump and replace it if needed. And that's all you need to do.
How You Can Fix This
Replace the fuel filter regularly to keep your car running without any hitches. The outside environment and gasoline impurities can make the filter pretty grimy.
Therefore, frequent maintenance will save you from troubles such as replacing any fuel tank part.
Furthermore, if you think the fuel pump needs replacement, you should take your vehicle for servicing.
The DIY methods will be costly and dangerous if you're not an expert. Replacing the fuel pump is time-consuming and sensitive; hence, you should rely on professionals for this.
Stuck Parking Brake
If the electronic parking brakes are stuck, you'll have trouble turning your Honda Pilot on. And when it occurs, the indicator light will be blinking, making this problem easy to identify.
While inspecting the parking brake, you should check the fuse carefully to see if it's blown. You need to replace it to power up your vehicle if it's entirely damaged.
The Fix
Here's the process of resetting the Parking Brake of your Honda Pilot.
Park your car safely; you need to ensure there's no one or no objects around that specific area. It will keep you safe from unpleasant incidents.
Now, shut off your car's engine and remove the keys.
After that, you must slow down the pedal to set the parking brake. And You need to keep doing that until it clicks into the correct place. But while doing that, make sure you're depressing the pedal carefully because over-clicking will stop the resetting process.
When you're done, start your vehicle like usual and see if it's working.
However, this method is hit or miss. Meaning it might not be effective all the time.
In that case, try this manual procedure given below −
Get into your car, and push and hold the parking brake switch. And stay in that position until it clicks into the right position. During this time, you can apply the EPB with the help of Auto Switch Off to keep your car secured in the driveway.
When the brake is in the right position, it's time to release the parking brake. All you have to do is to pull and hold the manual switch while depressing the pedal carefully. If you don't stay alert during this thing, you may lose control and end up in disaster.
Stuck Brake Pedal
If the brake pedal is stuck, your Honda Pilot won't start. This is not even a rare issue.
It happens due to an exhausted brake vacuum. Sometimes we press the brake pedal before starting the engine.
This way, the reserved vacuum in the car gets exhausted.
The Fix
This problem is pretty easy to fix. All you have to do is to wait for a few minutes before you hit the brake pedal again.
After that, start your vehicle again and press the brakes one more time, and the problem will go effortlessly.
The Bottom Line
When you're in a hurry and your Honda Pilot is throwing tantrums, you don't have to be bothered by that anymore.
In this Honda Pilot brake system problem won't start – how to fix it, we've discussed every possible reason and how to solve them.
So, from now on, you'll be prepared for any hitches.
However, some troubleshooting procedures are complicated and risky. Hence, if you're not prepared, don't hesitate to visit the professionals for a safer experience.