The Honda Pilot is a reliable and popular SUV known for its spacious interior, impressive safety features, and powerful engine.
However, just like any other vehicle, there may come a time when your Honda Pilot won't start. This can be frustrating, especially if you're in a hurry or have essential plans.
There are various reasons why a Honda Pilot may not start, from simple issues such as a dead battery to more complex problems such as a faulty starter motor or fuel pump.
In this article, we'll explore some of the common causes of Honda Pilot not starting and provide some tips on troubleshooting and fixing the problem.
So, if you're struggling to get your Honda Pilot to start, keep reading to learn more!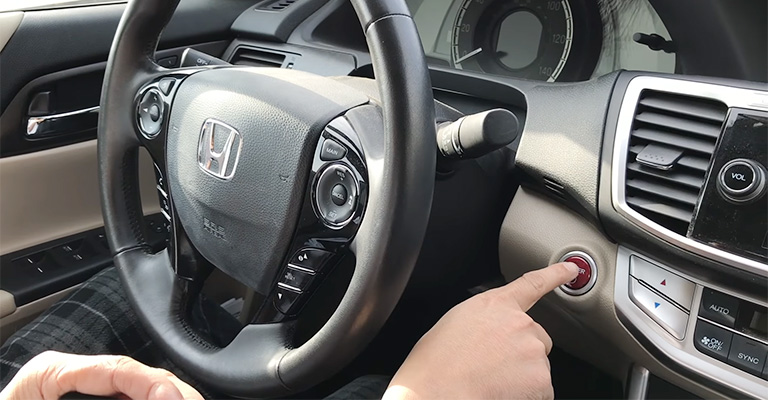 Reasons A Honda Pilot Won't Start
When a Honda Pilot doesn't start, it is usually because of a dead battery, an alternator failure, or a failed starter.
You may also experience difficulty starting your Pilot due to corrosion on battery terminals and a dead key fob battery.
There are, however, other possibilities, such as a clogged fuel filter, a blown fuse, an empty gas tank, an immobilizer error, or anything else that could be causing your vehicle not to start.
Weak Key Fob Battery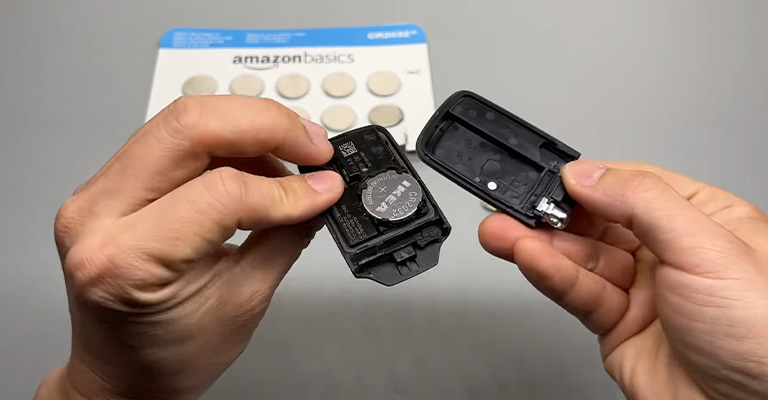 You may be unable to start your Pilot if your key fob battery is weak because your vehicle has a push start/stop button.
Fortunately, you can still start your car – the battery is only used for locking and unlocking the door.
Key fobs that are no longer charged will no longer lock or unlock the door when pressed. After that, the doors have to be opened manually.
Transponders, which control the immobilizer, are passive. Among other things, passive means the key transponder does not require its power source.
Broken Starter Motor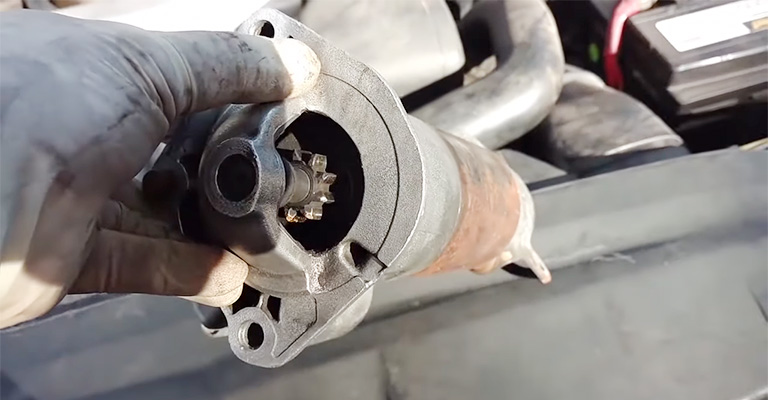 Your Pilot's starter is the motor that starts its engine. Starter motors typically last 100,000 to 150,000 miles, but if they are started more frequently, the motor's life will be reduced.
Due to the starter motor's limited life, it will also fail after prolonged use of the car, and a failed starter motor will not affect the engine.
Symptom: You will hear a clicking sound when you turn the key to start your Pilot's engine. This is the sound of a bad starter motor.
In addition, if the starter motor stops working despite a healthy battery, suspect a starter malfunction.
Usually, replacing the starter is needed if the one you have fails.
Starter Replacement
All makes and models of starter motors will display the same symptom: a click from the starter solenoid, but the engine won't turn.
You might also hear whirring or fast-spinning sounds when you turn the key. In this case, it would be best to examine the starter solenoid and starter for failure.
Ignition Switch Replacement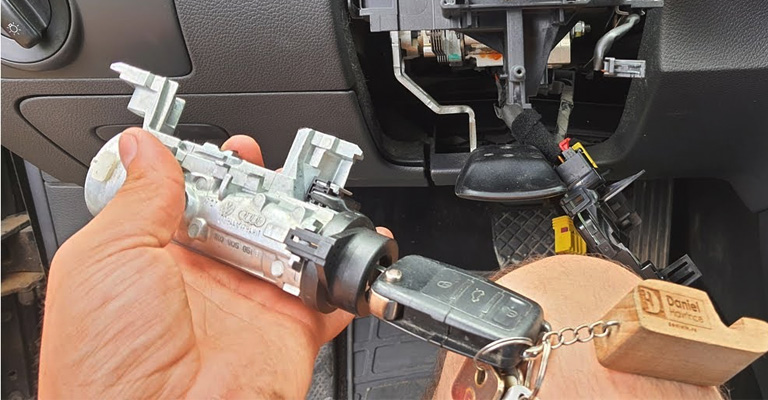 It depends on which position the key is in and whether the electronic component of the ignition switch fails permanently or intermittently.
Air conditioners and other vehicle accessories might not work, or the vehicle might not start. Sometimes, the vehicle does not respond to a key turn or may stall and not respond to a key turn intermittently.
There may be some time between these symptoms and the ignition switch being completely destroyed.
Weak Battery
It's most likely you have a weak or dead 12v battery if your Pilot's engine won't crank or cranks very slowly. If you investigate more deeply and perform a battery voltage test, you will be able to pinpoint whether the problem is with the battery.
Voltage can be measured between the poles of the starter battery, the acid level can be checked, and its condition assessed.
It might be that a new car battery has not reached its full capacity if it was just installed. Neither of these things is a cause for concern. As a battery develops over time, its full capacity becomes apparent.
Corrosion On Battery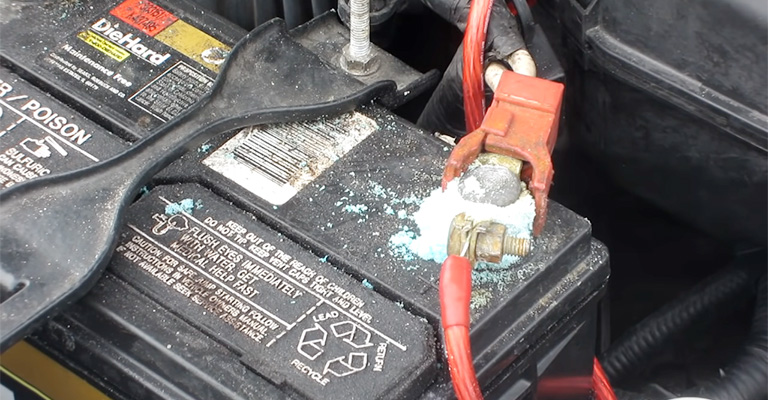 Corrosion causes the contacts of your car battery to lose contact, reducing current flow and resulting in your engine not starting.
Identifying dirty battery contacts is key to determining whether your Pilot is having starting issues.
You can inspect the battery terminals for corrosion by lifting the rubber covers over them.
You do not have to replace the battery if you discover white deposits or silvery-green deposits, but there is no further cracking or damage.
Battery Replacement
Dead batteries cannot start the engine or run electrical components when they lack enough charge. If you try to start a vehicle's engine with dim lighting in the interior, the engine might crank slowly or not at all.
There is usually a loud clicking sound on the battery if any charge is left. In some cases, however, the vehicle will not respond at all.
When the battery has lost charge, the battery warning light will illuminate, and the engine may stall.
Crankshaft Position Sensor Replacement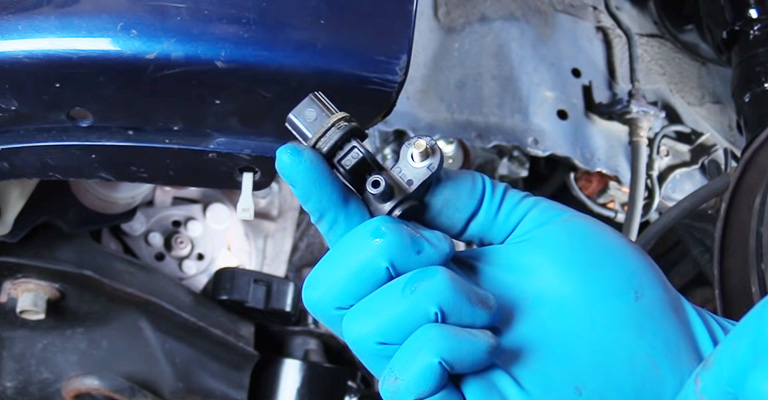 The computer will turn on the check engine light if it senses the engine is out of time. The engine may then start and stall or not start at all. A poorly running engine will get bad gas mileage and poor performance.
Clogged Fuel Filter
Unlike mechanical parts, the fuel filter of your Pilot clogs up with dirt and airborne particles over time. Fuel pressure drops when the permeability of the filter decreases.
Sometimes, this doesn't matter, but if the fuel filter is too dirty, the engine will not perform at its full potential or may even fail to start. Filters cannot be cleaned; they can only be changed.
Camshaft Position Sensor Replacement
The check engine light will illuminate when the computer detects that the engine is out of time.
You may have to start the engine from scratch, or the engine may just stall. There is a likelihood that the engine will run poorly and get bad gas mileage if it runs at all.
Defective Alternator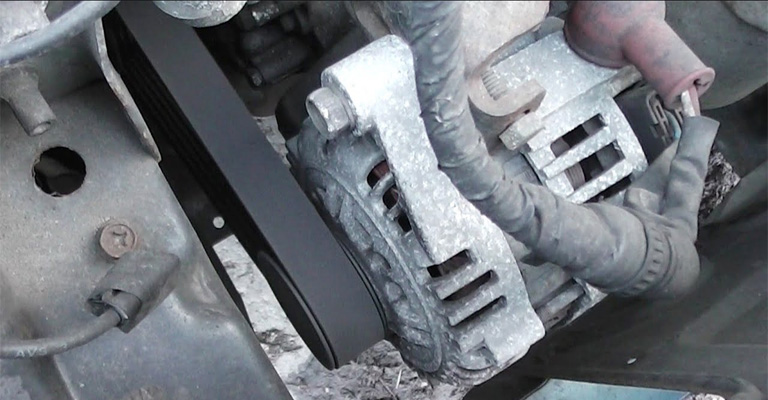 Alternators produce electricity by generating current. When your Pilot's alternator malfunctions, the battery is not able to charge, and electricity will not be produced.
Thus, even if you replace the battery and think the engine isn't starting because of a battery problem, the battery will soon run out, and the engine will not start.
The alternator rarely breaks down. Particularly, modern cars are said to last 200,000 to 300,000 miles since they have improved performance.
You must remember that the alternator can fail depending on how you use it, and the problem could worsen if a used car has an old one.
Keep your guard up at all times. Replacement of a broken alternator is required if it breaks down.
Ignition Lock Cylinder Replacement
There is a possibility that if the ignition switch lock cylinder fails, the ignition will not turn or take a lot of wiggling and shaking to do so.
You might be able to start the ignition without the key in any position, or you might be able to pull the key out at any angle when you do.
Finally, you can also have a lock malfunction that prevents your key from being able to travel all the way into the ignition lock cylinder.
Fuel Pump Failure
When you have a fuel pump failure on your Pilot, the engine won't start. Fuel is normally passed correctly from the tank to the engine's injection system through the pump.
Fuel pumps usually stop working before they become apparent: if your car regularly stops working or starts troubleshooting, if it jerks or performs poorly, your pump should be checked.
The pump may become contaminated or wear out as a result. Usually, fuel pumps fail before they leak and have a broken power contact, a broken line, or a lever. If you have a defective fuel pump in your workshop, you can have it replaced.
Fuel Pump Replacement
When the fuel pump leaks or makes a lot of noise, have it repaired as soon as possible. It is possible for the fuel pump to fail, resulting in engine power loss or the car's inability to start due to low fuel pressure. In addition, it may cause the check engine light to illuminate.
Blown Fuse
There is also a possibility that a blown fuse can be the cause of your Pilot malfunctioning. In the fuse box, ensure you have checked all the fuses essential for starting the engine.
Taking care when working with the fuse box is important! There is power in the box, so repairs or tests should always be done in a workshop.
Rodent Damage
Rodents might damage a Honda Pilot that fails to start. The animals bite cables and wires as they crawl under the vehicle. As a result, all major vehicle systems can be affected, including fuel, oil, and power.
A quick inspection of the engine compartment can often identify rodent damage. During the workshop procedure, the rodent bite damage can be repaired. There are going to be relatively high costs involved here.
Defective Spark Plugs
There is no way to start the engine if the spark plugs do not work. In many cases, spark plug defects do not affect the plugs themselves.
A loose plug connection on the ignition system is more likely to occur. Fixing a loose plug on-site is possible if only one is damaged. Replacement of a faulty spark plug must be done in the workshop.
Final Words
There are a number of reasons why your Pilot might not be starting. In searching for the trigger, you should follow the exclusion principle and only begin with the most obvious cause, an empty battery.
If you are a layperson, it would be best to call a breakdown service or workshop. A defect can be repaired directly by the latter in the event of an error.