Honda has hit the accelerator on its production lines. The Japanese automaker has increased its daily output by an impressive 22%.
It surprises us to share, this is the first time since 2021, that Honda has raised its incentives. What can specifically motivate Honda?
There has been an overall 13% growth of sales in September 2023 than that of September 2022, in the USA the number is even more. Sources say an additional 9,861 Honda units have been in production in September 2023.
Honda is prepared to meet the jump in US Honda sales for the first quarter of the 2024 fiscal year, with an added number of production in the Honda inventory.
Today, we will get out overview of the available data and have answers to, what Honda is about to do to meet the high demand.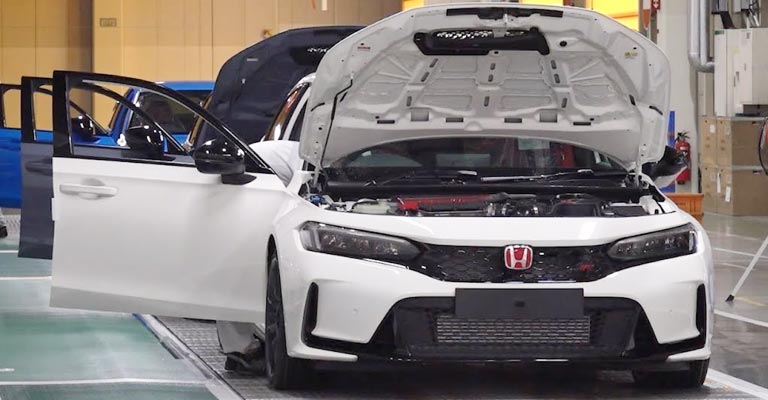 Key Highlights
Quarterly sales of Honda met a high rise of 45%, to meet up the demand of the 8.4% market share.

As reported by Behl, Honda has significantly met an increase of about 4-5% growth since last year.

On average, the American Honda has already increased incentives by 67% of $1,393 per vehicle.

To meet the high production cost and, also due to inflation, the average transaction price of Honda rose to 2%.
A Sudden Hype In Market Or Improvement of Value?
It does feel great to share that, Honda is finally back on track with massive production demand on hand.
Honda Production Raised to 20% in India: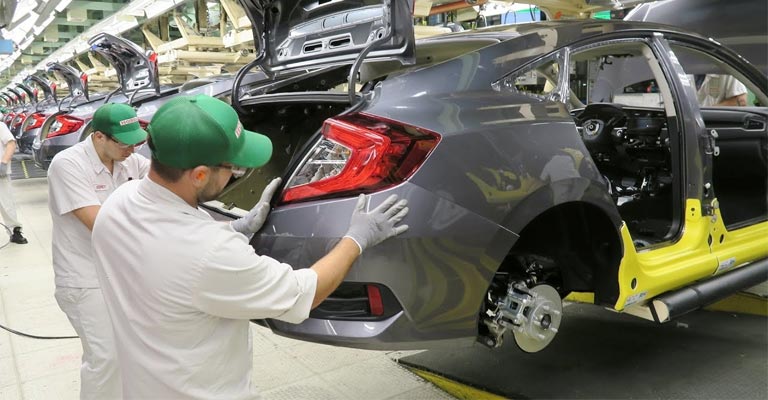 Even though Honda in India went through several downfalls at different stages due to low demand in the Indian market, finally the king of automobiles is back on foot, as confirmed by Kunal Behl, Vice President, of Marketing & Sales at Honda Cars India.
In an interview with Fe, he said,

"In terms of exports, last year we closed at 23,000 units, achieving a growth of approximately 17%. We are very hopeful that we will touch very strong double-digit growth as we end this financial year,"
Tension has been going through the production line of Honda specifically for the upcoming 2024 models of Honda Amaze, City, and Elevate.
Last year, Honda was producing 540 Honda units daily. This year, the numbers are significantly larger and Honda has to produce 660 Units daily, which is 22% of the regular production value.
Takuya Tsumura, President and Chief Executive Officer, Honda Cars India (HCIL) confirmed,
"We are ramping up our production capacity to 600-620 units a day from 540 units a day right now,"
At this rate, we might not have to wait till the start of next fiscal year! Behl is hopeful that, Honda India is soon going to reach a mark of 4.1 million in the current fiscal year!
What makes this sudden rise in production? Earlier, Honda was meeting low sales figures in India due to some irregular transmission issues, such as failures, fluid leaks, and slippage.

Well, Behl confirmed that primary Honda users have been facing in India such as some semiconductor supply-side issues. All have been resolved and Honda will be put on the market meeting all the safety value and performance rates.
In addition to that, let's not forget the official announcement by the Country head. Honda is not going to leave India for the long term, they are here with long-term commitment and it's no time soon that they are leaving the sub-continent, as confirmed by Takuya Tsumura,
"For Honda cars, the US, China, and Japan are the three biggest markets, but others like Indonesia, Thailand, Canada, and India are the next big markets. India is an important and promising market for future growth compared to the other big markets."
Honda Raised Incentives for the First Time Since 2021 in the USA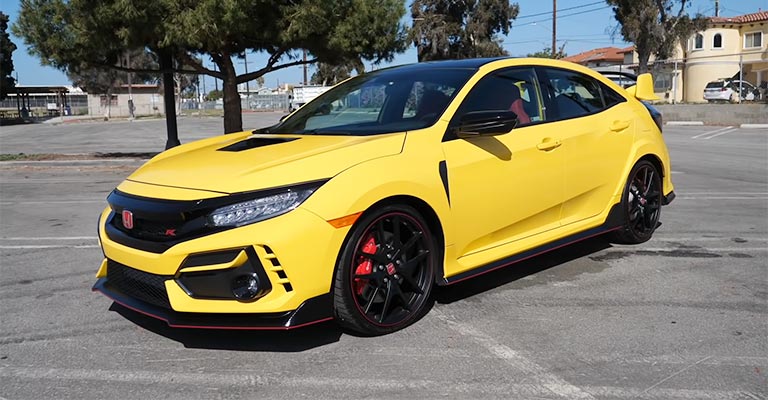 On the other hand, total sales reached 347,025 units in the first quarter of this fiscal year. That is 45% more than the same quarter last year.
However, interestingly, Honda has increased the incentives in the current quarter. The amount is high, exactly 67% more on each vehicle, that's a direct jump from $828 in 2022 to $1,383 in 2023.
Despite the incentives, the latest 2023 Honda Models have significantly met a higher demand in the market.
It is official that, Honda's market share has increased from 6.1% in 2022 to 7.4% in most recent quarters, that's a 1.3% increase in points. Quarterly sales of Honda met the most with the Honda Odyssey at 106%, followed by the Honda CRV at 66% and Civic at 52%.
In particular, Honda Acura has made some significant improvements. Its sales have risen to 63% with 40,177 units of production. The market share has also increased to 0.98%. (Source: Cox Automotive)
All four models of Honda Acura (the TLX, the volume-leading MDX SUV, the new Integra, and the RDX) have been in the line of succession.
Everything being said, we can definitely see that, Honda has officially started to see some better days. Takuya also added,
"The results of the last two years in terms of sales and business side are proving we are returning to better times, and that is why we are getting certain line-ups for the future,"
We believe with success and developments on board, Honda is going to meet more progression in the upcoming quarters. Regardless of which country it is, Honda will continue to elevate the road with safety and success.
Recently, the rise in numbers is proof of this!
Last Words,
Do you like our article? Let us know in the comment section what you think of the sudden rise in the Honda market. If you are planning to purchase a Honda automobile, we hope our article will help you see the graph of Honda's increase in sales and safety!
You should learn more about the ADAS tech in the upcoming Honda Amaze. Stay with us for more! We will soon be back with another rev up article on Honda.