The Honda radio code not working is a common problem. This can happen when the battery in the car is disconnected or when the radio is replaced with a different model.
If the radio code doesn't work, you should check to see if there is a loose wire in the car or if it's just not plugged into the right port. If you don't know how to find your car's radio code, then you can try to find it online.
Another option is to ask a Honda dealer very nicely to check the serial number on the radio. You may be lucky enough to get it done for free. In some cases, auto-electricians or dealers can bypass the security code if it's the wrong serial number.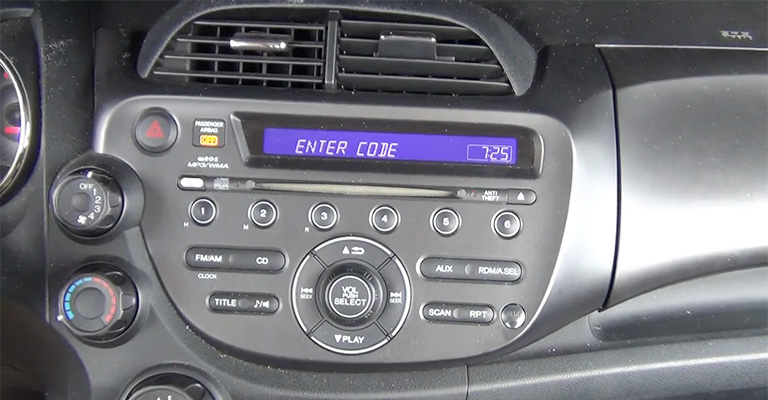 Why Do You Need To Enter Radio Code?
When you switch out your car battery, remove and reconnect the battery, or disconnect and reconnect the battery for some reason, you'll need to enter a code to access your Honda radio again.
In case that doesn't work, hold down the radio power button for a few seconds, and the radio should start. If that doesn't work, enter the unlock code.
Before starting, people should keep in mind that there are a few things to keep in mind. The system locks you out if you enter the code 10 times before it locks you out. You must wait one hour with the system on if it locks you out.
The Following Is A Method I Found To Be Effective:
Start the car
Turn off the radio. Turn it off if it isn't already off. The clock should be the only thing visible
Hold preset buttons 1 and 6 down at the same time for 15 to 20 seconds
Press the power button while still holding those buttons
Now it should display "U" and a 4-digit number (ex: Uxxxx), then toggle to "L" and a 4-digit number (ex: LYYYY)
There is a serial number xxxxyyyy on your radio. You will need this serial number later on
How To Find The Code For Your Honda Audio System?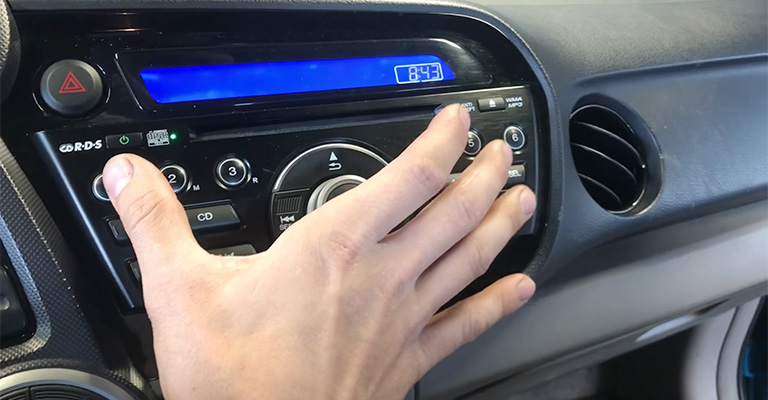 If you want to find the radio code for your Honda, you can do so in the following ways:
The code can be found inside the glove box or the owner's manual. The serial number should be on a sticker attached to the radio.
Visit the Honda OEM site to retrieve your code. If you want to get the code online, you'll need your zip code, phone number, email address, and VIN number (found behind the windshield on the driver's side of your vehicle).
How To Enter The Code For Your Honda Audio System?
The radio preset buttons on your Honda Accord will allow you to enter the radio code once you have located it.
In the example above, you would press the "2" key three times, the "7" key once, and the "1" key once to enter the audio system code "22271.". Your car's audio system will be unlocked and reset.
How To Reset Your Radio Code in a Honda When Radio Code Not Working?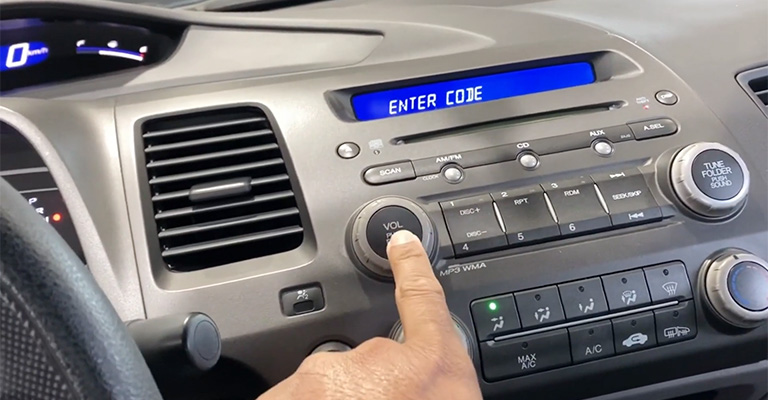 When your Honda's electrical power has been out for an extended period, you might need to reset its radio code.
If you replace your car's battery, disconnect the battery cable, let it completely go dead, or have an issue with your alternator, you may experience a loss of power.
If this happens, you will need to reset your radio as it will lose its reference voltage for a lengthy period.
The power button on the radio can be reset occasionally by pressing it for two seconds after turning it on. When you do this, the radio will usually be able to recall its preset settings and work normally.
You won't need to enter your radio code if that happens. However, this may not work in some cases. If you need to reset your Honda radio code, you will need your VIN and radio serial number to obtain the codes from your local Honda dealer or from the Honda website.
You will need your VIN and serial number to receive the codes to reset your radio. If your radio is part of an infotainment system with GPS integrated, you'll need to go to your Honda dealer to have it reset.
Get In Touch With A Honda Dealership
You can get the radio and navigation codes from a Honda dealership. Although I have always had a very professional and polite response to my questions and concerns, that is not always the case for everyone.
I have heard of people being denied information or sent to the website. However, if you are honest and open about the situation, and it is moral and ethical, I doubt there will be any problems.
If you have a navigation system, you will also need the nav code and the VIN and radio serial numbers. A Honda dealership technician would probably be willing to walk you through the process.
Including answering any specific questions or if you are uncomfortable with the knowledge you have. Despite my past experiences with Honda, I am making assumptions because I am not affiliated with them.
Final Words
Using the Honda Radio Code Card is the easiest way to find the Honda Radio Code. To find the radio's serial number on the label, you may need to pull the radio or schedule a service call for vehicles before 2001.