Earlier, we described the 420 Electric Shift Problem Code List. But for any machinery, you will face more than one problem.

The Honda Rancher 420 Fuel Pump Relay Problems is another mechanical issue you may face occasionally.
The fuel pump relay problem is a genuine problem for every Rancher 420 owner may face after a while. The fuel pump relay delivers enough power to the pump and develops pressure in the rail.

What happens when there is an issue with the Pump Relay? We will figure it out today! Hop in with us to learn more.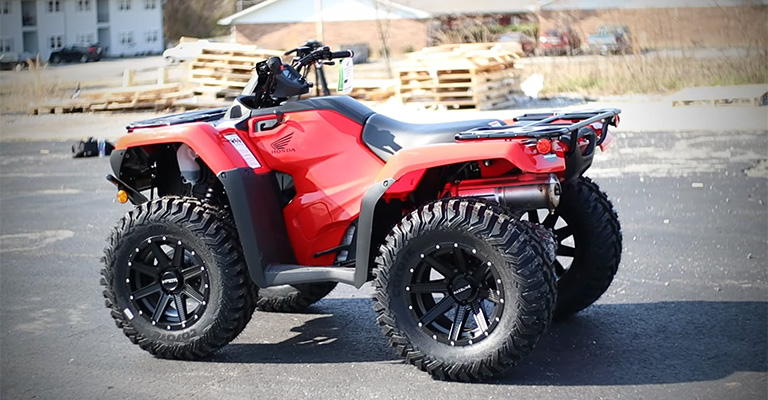 About Honda Rancher 420,
You have this beast at 420cc horsepower. With a fuel-injected type cylinder engine, you can ride to race down any trail with sufficient speed.
The front and rear hydraulic disc brakes deliver stunning power even with heavy loads.
Additionally, the Rancher 420 is best known for its fuel efficiency. It is an economical choice for many who want to cover long distances or need to spend a high amount of time on the road.
Riders have impressive torque for tackling steep inclines, rough terrain, and heavy loads.
Now, let's understand the relay a bit.
Rancher 420 Fuel Pump Relay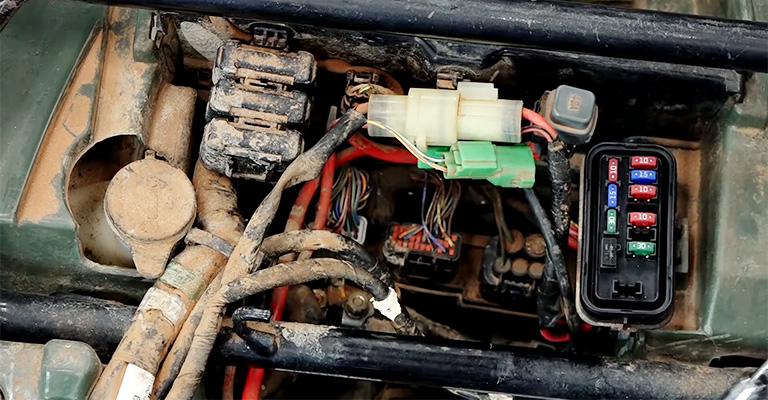 In short, the fuel pump relay is an electrical switch of the Rancher 420. It controls the operation of the fuel pump. Ranchers have two relays behind the battery compartment.
Generally, riders use ME ECUs Slow/Relay Low Side (LS) drivers to run the fuel pump. You will additionally need the four-pin relay to draw the essential Amps.
In any Honda Rancher model, the fuel pump relay is the most essential component of the power delivery system.

Different factors can damage the pump relay system. In Rancher 420, if you notice the symptoms mentioned below, it can be a possible red alert for your vehicle.
Honda Rancher 420 Fuel Pump Relay Problems: Symptoms
Monitor your vehicle carefully and figure out, if you are facing signs like these,
1) Engine Cranking but Not Starting?
The fuel pump relay delivers the right power to the fuel pump. With an issue going on in the fuel pump, you may have a cranking yet non-operational engine.

When other parts are working just fine, consider it's the relay that's having an issue.
2) Problems Are Coming Back?
You may have recurring starting issues with a faulty relay. The Foreman 420 engine may start discontinuously and indicate an unstable fuel pump operation.
3) Engine Stalling Is Not Good.
It is a common scenario for almost all ATVs. Different factors can lead to a stalling or sputtering engine. But a faulty relay is one of them.
A malfunctioning relay means interrupted fuel delivery.
4) Having No Fuel Pump Noise?
Normally, you hear the fuel pump priming when you turn the ignition key. But if you don't hear such a sound, it could potentially mean a fuel pump relay issue.
5) Error Codes Showing Up?
Honda Rancher displays show a set of codes to indicate an issue going on with your vehicle. A failing fuel pump relay can also trigger the check engine light. In such events, you can retrieve the error codes by following the operational manual.
Honda Rancher 420 Fuel Pump Relay Problems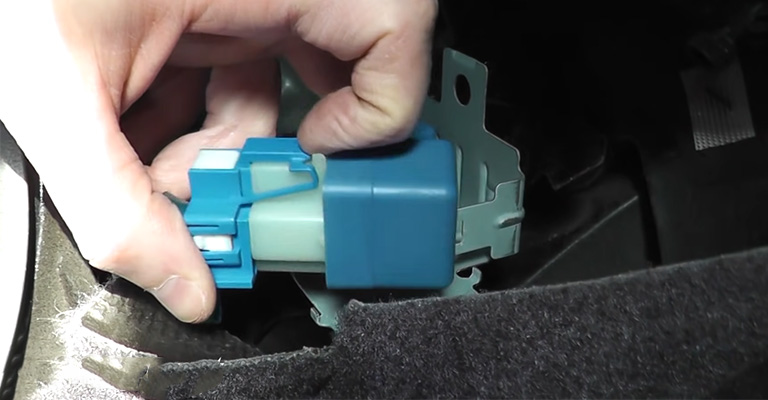 One thing about the 420 fuel pump relays is, you can not take them out, clean them and keep them inside. The two relays are locked with a plastic seal within an epoxy-sealed interior.

Hence, you will most likely destroy them when you try to disassemble them. So, what happens with an issue going on with the intact relay?
Here are the factors responsible to damage your pump relay first.
1) Relay Failure
Relays are often exposed to heat and drain out due to regular use. The internal components of the relays can degrade and sever the flow of electricity. It can lead to recurring or complete failure of the relay.
2) Ups & Downs of Voltage
For any ATV, voltage irregularity is a common issue. But this variation can negatively influence the fuel pump relay. For instance, a sudden surge or drop in voltage can have the relays function erratically.
3) External Factors
Harsh conditions such as exposure to water, mud, and extreme temperatures can contribute to relay problems.
In case you continuously expose your Rancher 420 to poor weather conditions like this, it can lead to corrosion and damage not only to the relays but also to its surrounding elements.
4) Electrical Malfunction
Your Honda Rancher 420 is an electronic fuel-injected single-cylinder engine. Thus, having electrical issues is not very uncommon with your ATV.
A study shows that electrical problems are often the root cause of fuel pump relay malfunctions.
You may not know and end up with corroded connectors, loose wiring, and damaged components. It can silently disturb the relay's ability to send the right signals to the fuel pump.
Troubleshooting Honda Rancher 420 Fuel Pump Relay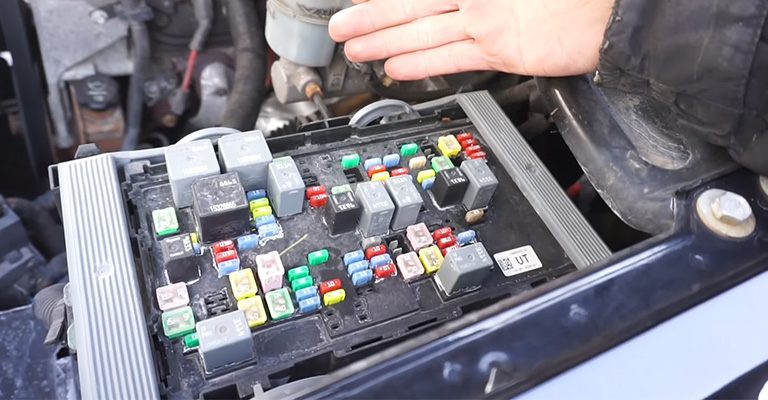 What can you do when the pump relay is at fault? Since the relays are fixed, a wise decision will be to take a mechanic's help. You can additionally follow these few steps,
1) Replace Your Relay
When you find out your vehicle relay is at fault, you have to replace it without a second thought!
You can genuinely replace it with any other Honda relay. It is not too tough. Rather a series of simple steps – (I) Locate the old relay, (II) Disconnect It, (III) Place the new one.
We suggest you go for the quality parts or, reputable aftermarket options. It will at least ensure a lasting performance.
2) Fix the Wire
Sometimes, the problem might not be with the relay pump, instead, the wires connecting the relay can get damaged. Ensure all connections are secure and properly insulated to establish a connection to the relays again.
3) Test Voltage
Use a multimeter to test the voltage at different points in the electrical system. Sometimes a faulty electrical circuit can have a less functional relay pump. If you notice any voltage fluctuations, it's time to find out what's the reason behind them.
4) Regular Maintenance
All the way to avoid getting your ATV in trouble is to regularly maintain the 420 and protect it from harsh weather conditions.
Routine service maintenance is a must-do task for every ATV owner. Follow the Honda's maintenance schedule for your Rancher 420. Regularly service your ATV to address and point out potential risks before they even occur.
Additionally, even though the Rancher 420 is built for off-road expeditions, it is wise to avoid excessive exposure to water, mud, and extreme temperatures. Such conditions can slowly but gradually damage any electrical component of your vehicle.
Last Words
With automatic vehicles, it is quite common to face technical issues. One objection that comes here is, relays are fixed.

Even if you end up with a malfunctioning relay, you have to replace it in order to ensure the right flow of power.
That's why it is important to ensure whether it's the relays or any other problem regarding the damaged wire or any other electrical problems.
If you think, solving the problem is not up to your league, feel free to contact a professional Honda expert.
And also, don't forget to share our article with your friends and others you know who are facing an issue with the honda rancher 420 fuel pump relay problems.