Oh no! You've lost your Honda key, and you're left wondering how much it's going to cost to replace it. Whether it's fallen out of your pocket, buried in the depths of your bag, or disappeared into thin air, losing your car key can be a frustrating and stressful experience.
Fear not because we're here to help you navigate the murky waters of key replacement costs. In this article, we'll explore the factors determining how much it will cost to replace your Honda key and give you a rough estimate of what you can expect to pay.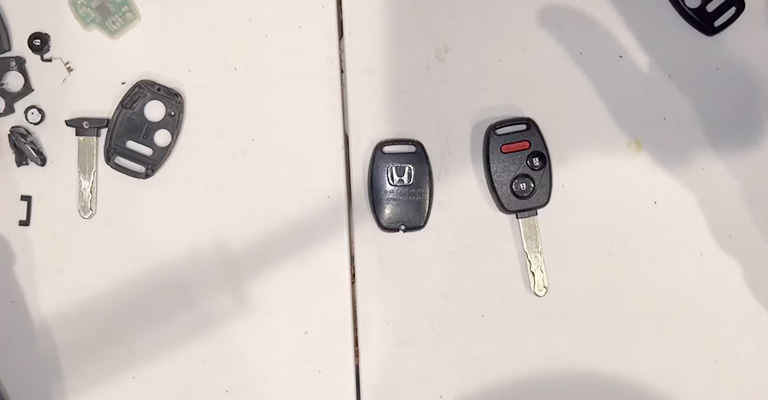 Replacing Your Honda Key
The key fobs are much more versatile now than they used to be, and they're safer as well. Stealing or breaking into cars is much more complicated than it used to be.
It does, however, mean that replacing keys is harder than ever before. There are many more options available for car keys today than in years past – the days when you could simply walk to the hardware store and get a blank key cut are gone forever. You've lost your Honda key, or it's broken. Just buy a new one.
How Much Does A Replacement Key Cost?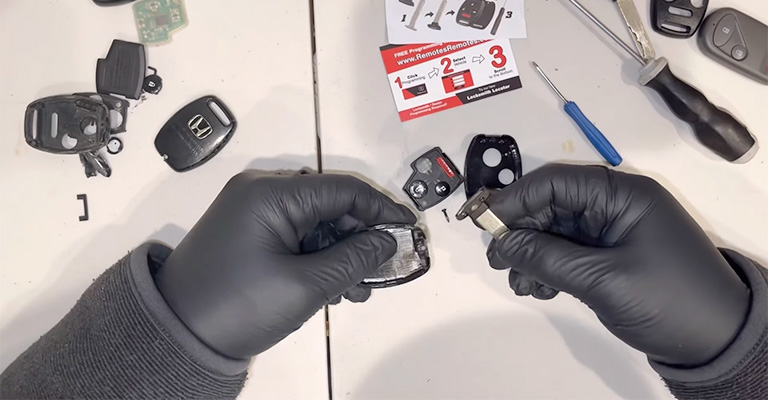 A new Honda key can be needed at some point, or a battery must be replaced. Learning about the price and procedure beforehand is a good idea.
Typical replacement key costs range from $90-140 for parts and programming. As well as the cost of programming the fob to work with your vehicle, this price also includes the cost of the fob. You will pay different prices depending on what type of remote and key you need for your vehicle.
It is best to call the dealer in advance so that he can order any keys or parts he does not have on hand. The specialist helping you program the key will find the unique code for your car when you pick it up. Approximately 15 minutes will be needed for the entire process.
There is a good chance that your Honda dealer has spare fobs in stock or will have them ordered for you. You can also order the fob from the dealership, then have it programmed by the dealer if you choose to do so.
Nowadays, most new vehicles come with a smart key fob or transponder (remote) key rather than a traditional key that operates the ignition. Despite its convenience, modern technology has also made security more secure.
The high level of security provided by modern keys has decreased car theft. As technology has become more embedded, key repair and replacement, have become more difficult.
What Type Of Car Key Do I Have?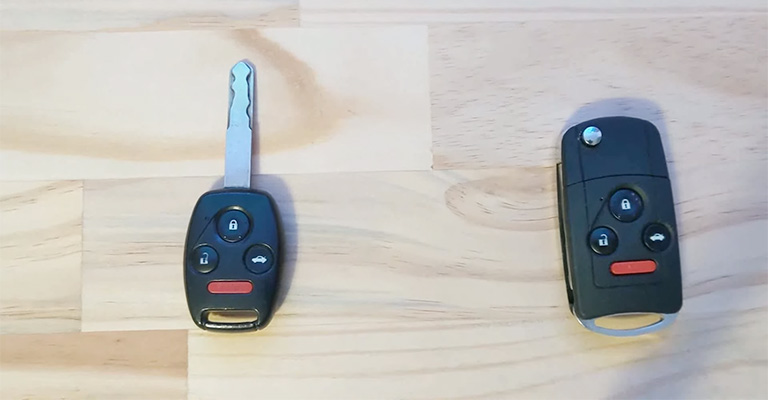 Traditional Key
The most basic style of key.
Some may not have the technology (the 1990s and older), while others may have a chip embedded in the ignition control unit to activate the ignition (from 1998 onwards).
It does not require an appointment to make a duplicate copy using a spare key.
Lost or broken keys require an appointment and on-site service.
A visit of 15-20 minutes is possible if the original key is present.
Upon presentation of a key, repairs begin at $40.00.
Transponder Key
The key is a standard turn-style metal key with a microchip & remote feature on the handle.
When inserting it into your vehicle, the key sends a signal to the transponder.
The Proctor will replace the remote if it still works with an Eternity Key for $75. Programming is $57.50 per key. No appointment is required, and your vehicle does not have to be present.
Repairs cost $150-200 if the remote is damaged or missing. It is important that the car be on-site and that an appointment be made.
Smart Key
In most new vehicles, it's included as standard equipment.
If the key is within the range of the vehicle, it will turn on at the push of a button and is not inserted into the ignition.
In addition to being the most technically complex, this type of key can also be the most expensive to replace or repair.
Starting cost for a replacement is $200. To replace, an appointment is required. It is also necessary that the car be present at the dealership.
Can I Get My Key Cut At A Hardware Store Or Drug Store?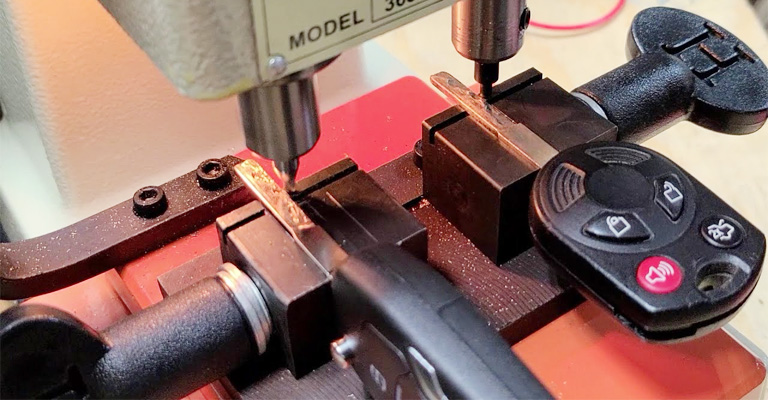 It's unfortunately not possible. Getting new car keys was a simple process in the past, but that has changed. There are far more complex keys on cars than in the past to facilitate options like keyless entry and to prevent theft.
Even though you have a metal key in your keyfob, it has been laser-cut for precision to make your car and the items inside more secure.
This lack of sophistication means that the key-cutting equipment at your local home improvement store can't cut replacement keys.
As a security and safety precaution, this is a good thing; however, it can be disappointing if you do not know where to get a new key.
What If I Don't Have An Original Key To Copy?
Two keys are included in every new Honda vehicle. Hondas are commonly sold used, and you may only receive one key, so it's impossible to duplicate your key if you lose it.
There's no need to worry – unlike old key-cutting machines, our machine does not need an original key to work. There is a unique key code associated with every Honda vehicle identification number.
A Honda Dealer's parts department can make you a replacement key with your VIN and proof of ownership, such as a copy of your registration.
Can I Get A New Car Key Without The Original Key?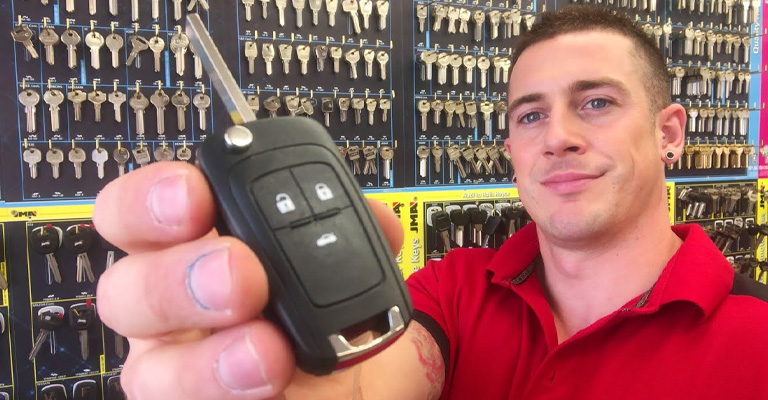 Keeping a spare key provides peace of mind and makes it easier to duplicate it in case one is lost. Sometimes, a spare key is not readily available when the primary key is lost.
If you have a spare key available, bringing in the spare key will usually enable the dealership to make a duplicate key. Contact a service advisor for appointment scheduling.
If you do not have a spare key readily available, having a new key programmed will require you to bring the vehicle to our location. For the replacement and reprogramming of the key, the vehicle must, unfortunately, be towed to the dealership.
Can I Use A Key I Purchased Online?
In some cases, buying aftermarket keys over an original factory key online may be less expensive. You can request a reprogramming by the dealership, but they cannot guarantee your Honda will be able to use it.
It does not matter whether the coding is successful or not; they will still charge you for it. Our money wouldn't be put at risk, as we would consider it too risky. A factory-original Honda key will guarantee that your vehicle will work, so you should buy one.
How Long Does It Take To Get A Honda Replacement Key?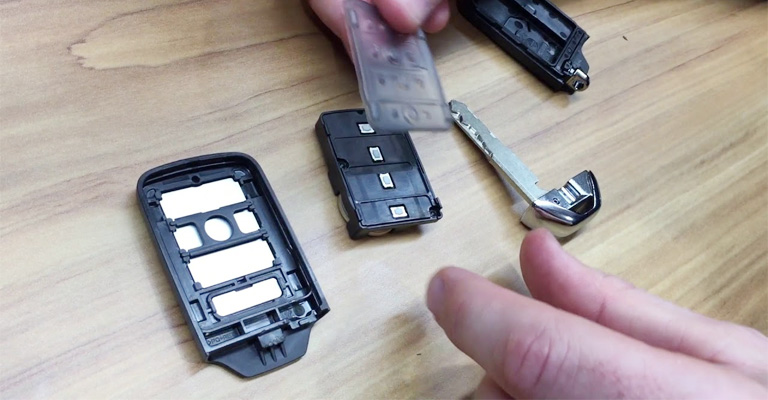 The replacement of a key or battery is easy and convenient. We have Honda keys in stock, so please contact your local Honda dealer to see if we have yours. Alternatively, you can call them beforehand.
You can order one if one of their specialists doesn't have it on hand. There should be no more than 2-3 days for it to arrive. The company will contact you once the key arrives for pick-up. It is recommended to schedule an appointment for the programming to take place. You should only need to wait about 30 to 45 minutes for the process to be complete.
If I Find My Old Key After Replacing It, Will It Still Work?
What can you do if you order a replacement key for your vehicle, and THEN your old key appears? What will happen if I still have the old key?
When you use a transponder key, your actual metal key may still open the doors but may not start the car because it has been reprogrammed to function with a new remote signal (to prevent the theft or loss of your key).
The service department may be able to program the old key to work as an extra key if you find your key after having a replacement made. The cost of reprogramming each key begins at $57.50.
What If My Key Fob Needs A Battery Replacement?
Honda dealers can replace the battery in your transponder key or smart key fob for a starting price of $7.00.
The battery change is often done at home by many people who take a DIY approach. An easy way to open most key cases is to pry them apart with a coin or small screwdriver. A key fob typically has embossed text on the backside of the fob that specifies the type of battery.
Honda Parts also offers replacement batteries that you can purchase and replace yourself. You can also utilize a standard battery from the store, or you can order one from the Honda Parts department.
Is Key Replacement Covered Under Warranty?
In virtually all cases, car key replacement is not covered by the manufacturer's 3-year/36k-mile warranty. There is good news, however: modern car keys are incredibly durable and don't break or need batteries replaced very often.
Key replacement and repair are covered by extended warranties. If you lose or damage your key, ensure your auto insurance plan covers stolen keys, key loss, and replacement! If you need to repair or replace your key, some roadside assistance programs, such as AAA, may also cover a tow.
Final Words
Contemporary keys are expensive; there's no denying that. Having a good offense against losing them will give you the best chance of avoiding losing them.
You will have a better chance of coping if you get a spare key now, on your terms, rather than spending the money in an emergency. It is possible here to cut costs by programming the key yourself instead of paying labor fees.
If you are someone who is tempted by fate by having only one set of keys, consider this: If you lose all your car keys, you will need to tow them to the dealership, and replacing the locks on the car can cost you upwards of $1,000.