Honda Ridgeline is now one of the most popular vehicles for towing. Many people opt for this vehicle, but is the Ridgeline suitable for towing?
Whether it is good or bad depends on the vehicle size you want to pull. Specifically, Ridgeline is suitable for small to mid-size travel trailers and boats.
This article will discuss Ridgeline's towing capabilities and additional information about it. If you are planning to buy it for towing or already have one, this article will guide you to the right path.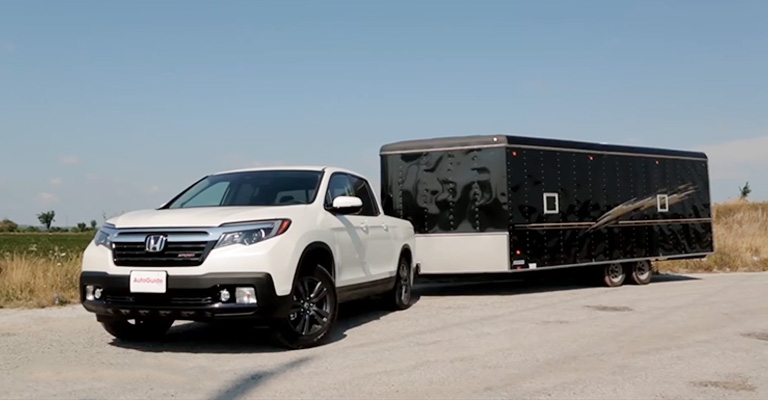 Is the Ridgeline Good for Towing?
The Honda Ridgeline is an amazing vehicle for performing a lot of tasks, including towing. But whether or not it is perfect for you depends on your needs.
For example- the towing capacity of the Honda Ridgeline is up to 5 thousand pounds. And this much capacity is enough to pull small to mid-size trailers and boats. Also, the multi-angle rearview camera makes towing more manageable and safer.
However, it is not suitable for heavy towing. So, considering the Honda Ridgeline for heavy towing is a bad idea. Many users tried this vehicle for heavy towing, resulting in an overheated transmission.
Moreover, you might face issues with its stability during towing on rough roads or in bad weather.
However, always go for the latest model to get the best features and benefits.
What Are the Honda Ridgeline Towing Problems?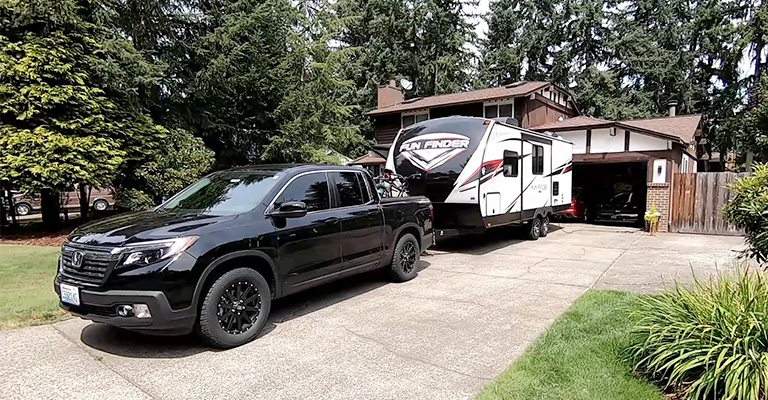 Some users have reported issues using the Ridgeline for heavy towing or simply towing.
These problems are mentioned below:
Overheating
One of the most common problems that users have reported is transmission overheating. This issue is enough for you not to use Ridgeline for heavy towing since it can damage your transmission.
Issues with stability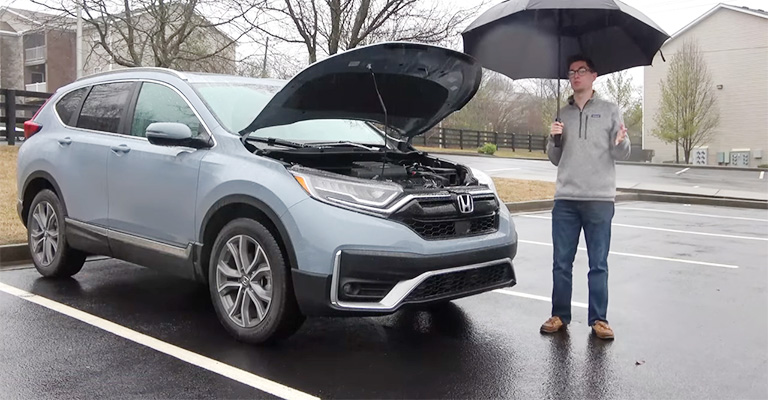 Yeah, Ridgeline is indeed good for mid-level. But still, you can face some issues with its stability while towing on rough roads or windy weather.
For example, on rough roads or in windy weather, the trailer or boat will fishtail, which could possibly make your vehicle unstable. This situation can lead to serious accidents.
Brake issue
The Honda Ridgeline has a brake controller feature to control the trailer's brake. But this feature encounters issues sometimes, which leads to an uncontrollable trailer.
However, these are some common issues encountered with the Honda Ridgeline. However, the issues might be the same in all of the models. Thus, research well before buying a specific one for towing.
Honda Ridgeline Towing Capacity [2008 -2023]
Here is the compact and concise comparison table of Honda Ridgeline towing capacity from 2008-2023
| Year | Trim Level | Towing Capacity (lbs) |
| --- | --- | --- |
| 2008-2016 | All Trims | 5000 |
| 2017-2018 | RT, RTS, Sport | 3500 |
| 2017-2023 | RTL, RTL-T, RTL-E, Black Edition | 5000 |
| 2019 | RT (except Sport) | 3500 |
Tips for Safely Towing with a Honda Ridgeline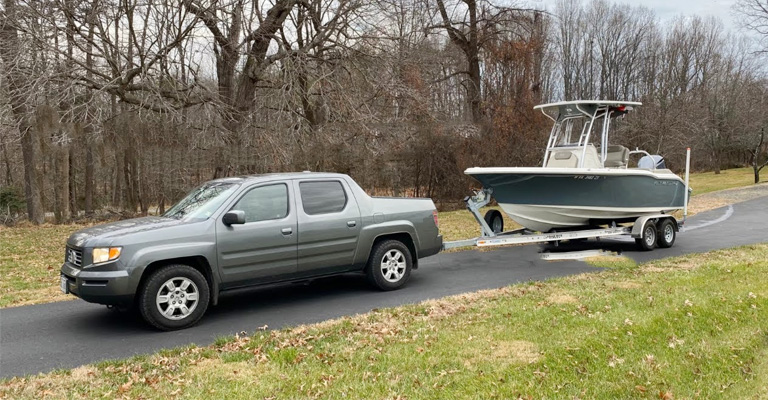 Maintaining some tips never goes wrong. Below is some advice for safely towing with a Honda Ridgeline:
Read the owner's manual carefully
People generally ignore the manual, thinking that reading is useless. However, reading the owner's manual is crucial to knowing well about your vehicle and additional instructions. 
Load trailer properly
Loading the trailer evenly is necessary since it affects the Ridgeline's stability. If you load your trailer heavily, it will risk the towing.
Proper tire pressure
A vehicle's stability heavily depends on its tire pressure. So, inflate your car's tires to the recommended pressure for towing.
Drive slowly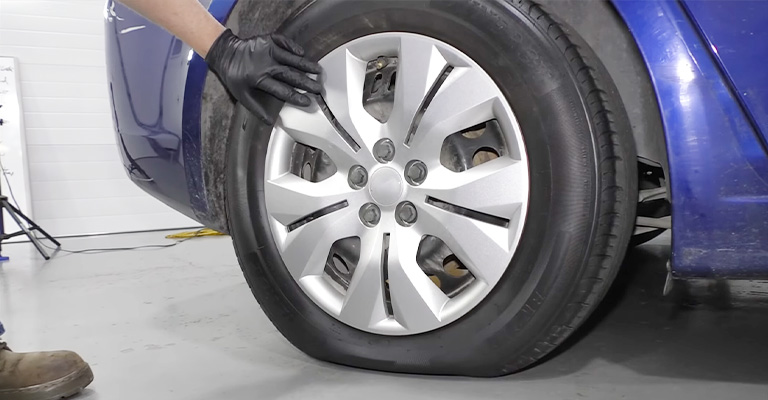 No matter what, towing puts pressure on your vehicle's transmission and engine. And the logic behind it is simple!
Your vehicle is pulling another vehicle on its own power. Eventually, two vehicles put pressure on the transmission and engine. Thus, driving slowly or at a definite speed while towing is necessary.
Keep an eye on your surroundings
Driving safely and keeping an eye on your surroundings is always a must. But while towing, you should be more careful since you carry an extra part. Therefore, make sure you check out all the directions before changing lanes or turning. 
How to Choose the Right Trailer for Your Honda Ridgeline?
Choosing the right trailer is crucial for safe and efficient towing. Some factors that you should consider when choosing the right one are given below:
Trailer type: There are many types of trailers for different purposes—for example- travel, livestock, hauling equipment, and so on. So consider choosing the one according to your needs.
Trailer feature: Choose a trailer with necessary features like- lighting and brakes.
Hitch Type: A hitch is a tool connecting your Honda Ridgeline and trailer. So you can understand how important it is to buy an appropriate hitch compatible with both the Ridgeline and the trailer.
Safety features: Just a few moments ago, we mentioned the risk of the trailer swaying or fishtailing. So, consider getting a trailer with anti-lock brakes or sway control.
However, these are not the only factors that make a trailer perfect. Before choosing any trailer, research and examine whether or not it matches your requirements.
Importance of Trailer Brake Controllers for Honda Ridgeline for Safe Towing
As mentioned before, a trailer brake controller is a feature or technology that is used to control the trailer's brake. And its importance is immense for safe towing. But why?
Though a hitch is indeed present between your Ridgeline and the trailer, controlling the trailer brake is crucial. For example- you cannot control your trailer's brake. And you suddenly stop your vehicle. So, obviously, the trailer will also stop suddenly. And this will have a bad impact on your transmission.
So, if your vehicle has a trailer brake controller, you can control both vehicles' brakes simultaneously.
Make sure to choose a compatible controller and also install it properly. However, it's best to contact a towing or vehicle expert for proper installation.
Frequently Asked Questions
How many types of trailer brake controllers are there?
There are two types of controllers. One is time-delayed, and the other is proportional. 
With the time-delayed controller, you can set the time for the trailer brake. And the proportional one applies brake proportionately to the force applied to the vehicle's brakes.
Which cars are good for towing?
Some good tow cars are Skoda Enyaq, SEAT Leon Estate, Dacia Duster, and so on. 
However, it's always best to use trucks for towing.
What are the types of tow trucks?
There are four types of tow trucks. These are- wheel lift, flatbed, integrated, and hook and chain.
The Bottom Line
We hope you got your answer to: "Is the Ridgeline good for towing?". The Honda Ridgeline is indeed good, but for mid-level towing. And to make the best use of your vehicle, you must consider your requirements and research. 
No matter what you're buying for towing, there's no alternative to research. Know about the pros and cons of the model you choose to buy. Also, make sure to tow safely.