Nothing can compare with the mighty Honda Rincon 680 when you are up for a challenge and thrilled for the road.
Honda Rincon is all for a daring blast! However, like any other machine, it's not immune to mechanical or technical issues.

No matter how careful you are with routine servicing, Honda Rincon 680 Problems can soon knock on your dashboard!
That's why, it's always better to be well-prepared for the road. If you are eager to know more about Honda Rincon 680 Problems, Congratulations! We are here for you.
Read our article till the end, and find out what problems you might face on the road.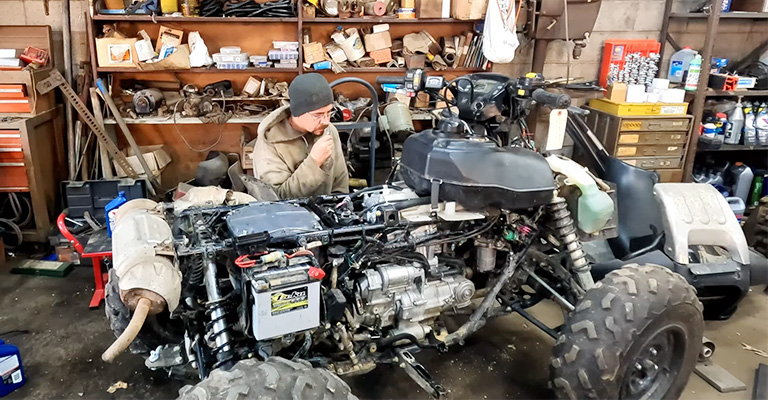 Honda Rincon 680 Problems
Let's cut it short! If you are here that means, you already know about the Honda Rincon 680!
Today, we will jump into the core of Honda Rincon 680 Problems. Keep reading and find out more!
Problems You Will Face,
1) Trouble Starting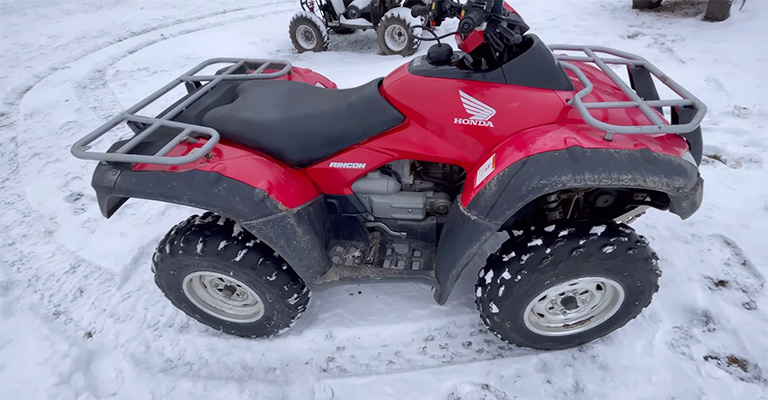 The primary concern of every Honda Rincon 680 is difficulty starting the engine. Several factors (such as a discharged battery, faulty starter motor, or issues with the ignition system).
You can start by testing the battery charge and connections. It might not always be a battery issue. A malfunction in the starter motor can also prevent the engine from cranking.
Plus, a faulty ignition switch or damaged wiring can lead to starting issues. The reasons can be some other things too! Inadequate fuel delivery, cold weather, or faulty spark plug can also have a crucial role.
You need to identify the reason behind it and provide a solution. If needed, a professional's help is always advised.
2) Problem in The Electric Shift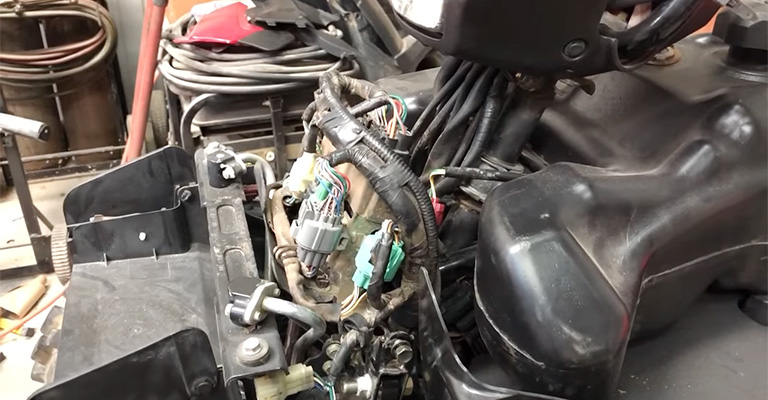 Electric Shift is the part that helps you change gears essentially. Including the Rincon 680, you will have a shift problem with any other Honda Model such as the Rancher or the Fourtrax.
A set of reasons can lead to a faulty electric shift in the Honda Rincon 680. But the most common one is poor grease. Often an improperly adjusted shift cable can lead to a shift problem in Rincon 680.
The shifting issue starts with difficulty in shifting or reversing gears. You may hear a rattling or grinding noise and even a bad smell at some point. Each issue needs different solutions.

Detect the problem at first and act accordingly! Follow our DIY tutorials and solve it yourself!
Here are the codes for Electric Shift problems here.
3) Overheating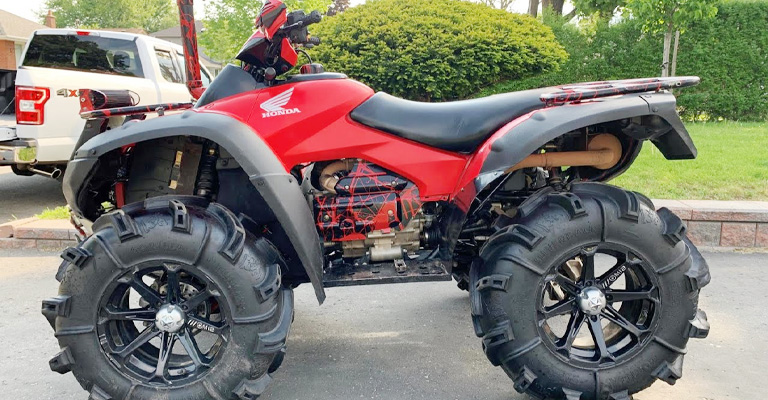 The Honda Rincon is one of the best ATVs to challenge daring terrains and demanding tasks. This highly functional vehicle can often cause your ATV to overheat.
Excess heating is a common issue when you have low coolant or end up with a clogged radiator fan. Other than heavy usage, a thermostat issue or faulty water pump can lead to overheating of the Rincon 680.
Overheating is the most common issue faced by every ATV rider. Often, it might not be as serious, and you would only need to check the coolant level to calm it down.

But if there is an underlying issue going on that's beyond your ability, you should go to an ATV expert and gel the issue sorted out!
4) Trouble in Transmission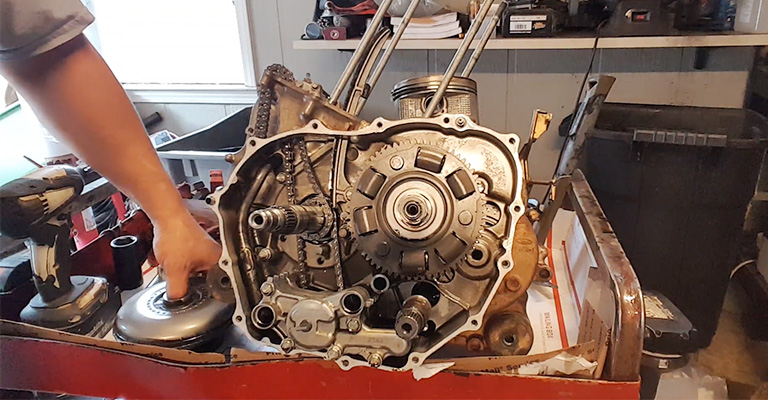 Transmission issues are common in any vehicle, and the Honda Rincon 680 is no exception. A slipping transmission can be frustrating for you and affect your ATV's performance.
Trouble in transmission can start from low or contaminated transmission fluid, a faulty clutch, or worn-out transmission elements.
You should regularly check the transmission fluid and replace it if needed. Often the clutch and the transmission components require attention but we ignore it!
Slowly, it can lead to potential distress in the transmission system. By regularly maneuvering an ATV, you should be able to troubleshoot the issues but in case the trouble persists, seek help from a professional ATV technician.
5) Little Bit of Uneasy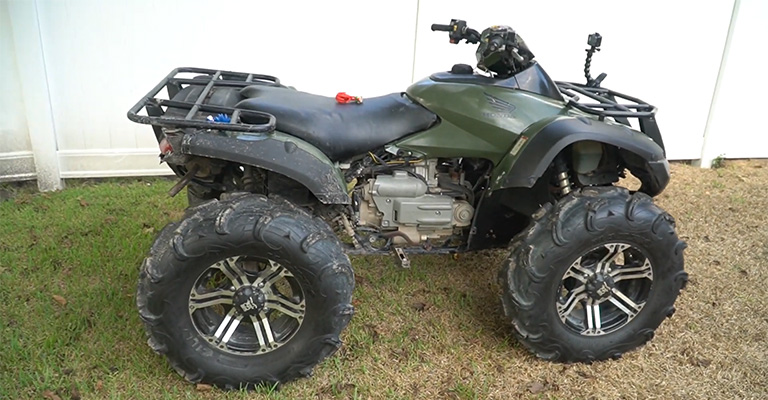 The Honda ATVs are perfectly built for your comfort! However, this may not turn out to be all true for the Rincon 680.
The seat latch of any ATV is supposed to stay put in order. Unfortunately, with Rincon 680, you might have to adjust the seat latch often to keep it in place.
In a world where grocery is at your doorway, doing this often is a hassle for us! And if you don't fix the latch, it can ultimately become dangerous for you and chances are can get you off balance while you are riding the ATV.
One way to prevent this is, get in your Honda Rincon and test the seats to find out whether it is comfortable for you or not.
6) Engine Smoke?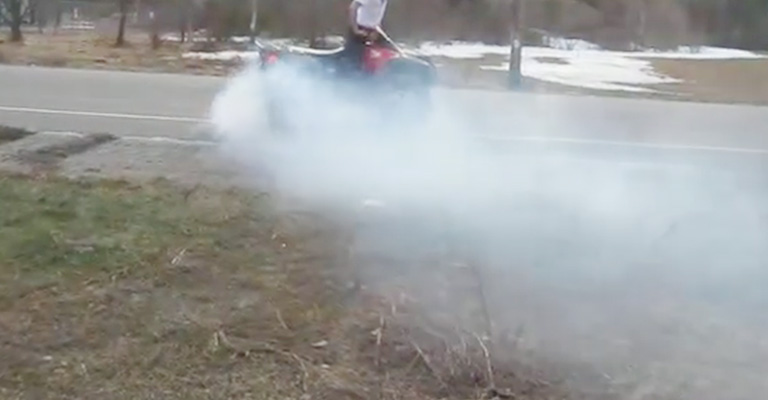 Not in any other Honda model, but it's common in the Rincon models. We often tend to ignore the little issues thinking that it's alright!

But, if left unattended they can lead to major consequences. Engine smoke in the Honda Rincon 680 is one such problem. You might avoid it, thinking that it's just a smoke – will solve itself!
Let it be and it will gradually reduce your vehicle's performance and spend you a few extra bucks!
However, keep an eye on the color of the smoke. It often indicates the type of problem you may have with the ATV. For instance, white smoke refers to a burst gasket.
On the other hand, black smoke means the engine is burning too much gasoline!
Here are 6 common Honda Rincon 680 Problems, you can often face in a lifetime! The Rincan 680 has proved to be so reliable.
In 2002, it finished first and third in the Open ATV class of the 1,017-mile SCORE Baja 1000 competition.
Hence, when going on a multiday adventure, the Rincon 680 is the right choice for you! But there is always a catch with any machine!
The same goes for Rincon 680!
Last Words
Here we have the six most frequent issues you can face with Honda Rincon 680 Problems. But, it's very usual to face issues more than we have in this list.

Have you ever experienced an issue that doesn't match here? Feel free to leave a comment about your experience and let us know! We can provide the right solution!
Also, share our article with your friends and let them know about the Rincon 680 issues they should be aware of!