The Honda U0155 error code is a standard diagnostic trouble code that can occur in various Honda vehicles.
This code signals a communication error between the instrument cluster and other control modules in the vehicle, indicating a problem with the wiring, connectors, or control modules.
The exact cause and solution will vary depending on the vehicle model and specific symptoms. Understanding and resolving this issue is essential for a Honda vehicle's proper functioning and smooth driving experience.
This guide will provide an overview of the U0155 error code and its causes, as well as offer tips and advice on how to diagnose and fix the issue.
Whether you are a seasoned mechanic or a Honda owner looking for information, this guide is valuable for understanding and resolving the U0155 error code.
A qualified mechanic or dealership should be consulted to diagnose and repair the issue if you have never done this task on your vehicle. With that being said, let's have a look at this DTC.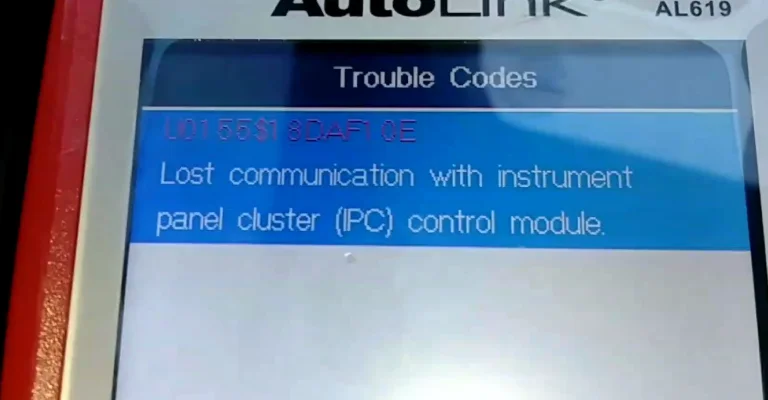 What Is The U0155 Code?
Gauges and warning lights are located in the instrument cluster. There is a great deal of technology in modern instrument clusters. A controller area network (CAN) bus connects the instrument cluster to computers throughout the vehicle.
In some cases, an instrument cluster can act as a CAN bus gateway. In addition to instrument cluster functions, the anti-theft system may be integrated into the cluster.
There is a problem communicating with the Instrument Panel Cluster Control Module (IPC) when you receive error code U0155. In this case, the Powertrain Control Module (PCM) notices that it can't communicate with the IPC for some reason.
Alternatively, error code U0155 could indicate that other control modules aren't communicating with the PCM.
When Is The U0155 Honda Code Detected?
Powertrain Control Modules (PCMs) set the U0155 code when their F-CAN lines do not receive any signals for at least one second.
PCM Communication With The IPC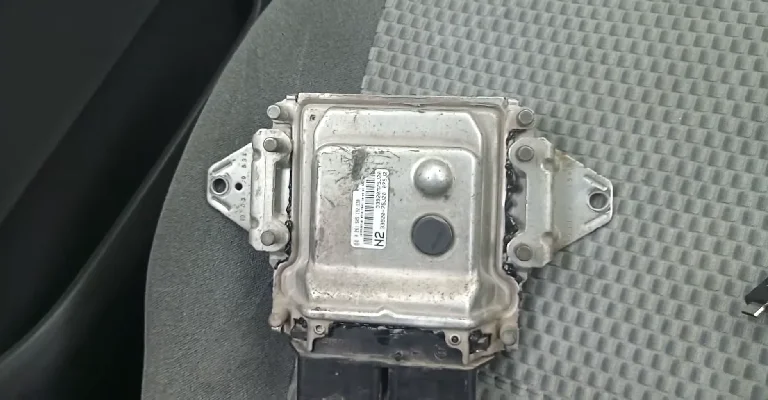 Your car may suffer from severe problems due to a lack of communication between the PCM and the IPC. Data transfer over this bridge is not available if this bridge is no longer present, which means other control modules cannot communicate with the PCM.
In this situation, the PCM cannot monitor the operation of vital control modules that allow your vehicle to operate effectively.
What Are Some Causes Of A U0155 Code?
In most cases, error code U0155 is caused by a combination of factors. The CAN bus may contain an open circuit or a short circuit.
In the vehicle's network, the CAN bus comprises two electrical wires (low and high) that allow electronic control units to communicate with each other.
It is possible for any module connected to the CAN bus to impact the entire vehicle network and present false positives.
As the battery keeps the communication signals at the proper voltage, it plays a crucial role in communication success.
What Are The Symptoms Of A U0155 Code?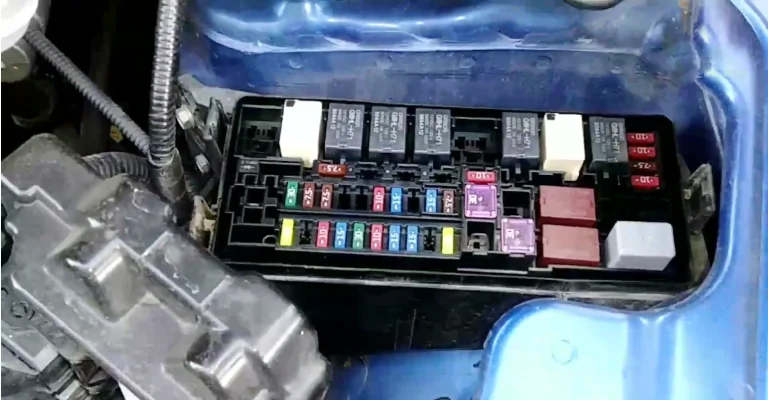 It is important to note that error code U0155 has a few associated symptoms. The check engine light on your car or the Malfunction Indicator Lamp (MIL) should be illuminated if your car does not run smoothly.
You may notice that all of your indicator lights are illuminated or there are no indicator lights on at all, which is also indicative of a code U0155.
Where Can I Find the Honda U0155 Sensor?
Located on the instrument cluster panel, the U0155 sensor is part of your vehicle's instrument cluster. Qualified technicians can sometimes repair instrument clusters.
It will also be necessary to reprogramed the repaired IPC and PCM with all factory-installed anti-theft protocols. In the case of Ford models, reprogramming is essential. Exactly why? Without reprogramming, the engine will not start.
Diagnosing A U0155 Honda Code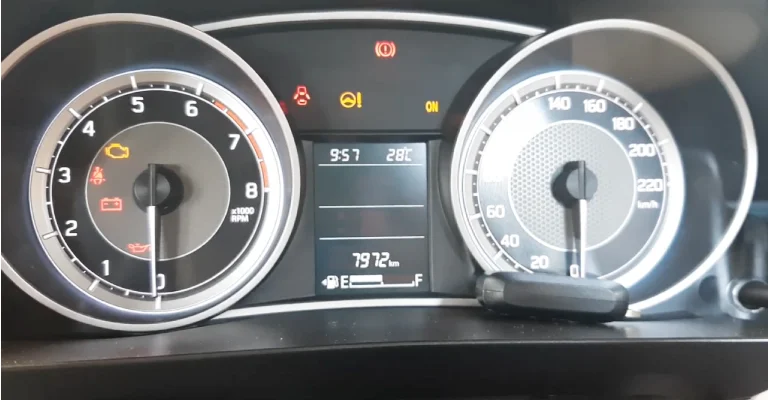 It is easy to diagnose a U0155 with a trained eye. It is important to note that a dead battery is one of the most common reasons this code appears.
Many people repair error code U0155 first, which makes it easy for this code to be neglected or misdiagnosed.
To prevent misdiagnosis, you should check any code starting with U, including U0155, and last, if your scanner detects multiple error codes. A mechanic or you should follow these steps to diagnose a U0155:
Perform A Preliminary Inspection:
Occasionally, U0155 can occur intermittently, or a dead battery can cause it. An example is when the code is a history code, which does not represent a current issue. See if it returns after clearing the code. Performing a visual inspection follows if it does.
An experienced eye can detect broken wires and loose connections. A troubleshooting procedure should be followed if a problem is discovered. If nothing is found, check for technical service bulletins (TSBs).
The manufacturer of the vehicle issues TSBs that recommend diagnostic and repair procedures. The time it takes to diagnose a problem can be significantly reduced by finding a related TSB.
Check for Loss of Ground or Power:
It is essential to check all the grounds for the IPC module and the fuses for the IPC module. You should find the attaching points for the ground and ensure they are not loose or damaged.
Check for Diagnostic Fault Codes:
In this case, you should send data to the IPC if all you get from the other modules is U0155. A memory code could be error code U0155 if you can communicate with the IPC module successfully.
It is possible that U0155 appeared in the past and reappeared simply because it remained in your scanner's database.
Regardless, if you are unable to communicate with the IPC of your vehicle, you have an active U0155 code set by other modules.
Check for Any Additional Error Codes:
It is advisable to address other codes before diagnosing error code U0155, such as those related to CAN bus communication, battery, or vehicle identification number (VIN).
Check the Battery:
If the voltage in your battery is too low, the instrument cluster on your car will not work properly.
Check your Technical Service Bulletin (TSB):
An error code TSB provides a list of known fixes for errors that car manufacturers have updated. You can save a great deal of time and money if you have access to accurate information.
Check The Instrument Cluster:
The next step will be to take a closer look at the instrument cluster. To communicate with the cluster, technicians will use a diagnostic scan tool. To use this tool, it must be connected to the vehicle diagnostic port directly.
The tool can communicate through the can bus like any other component when it's hooked up. There must be a reason why the instrument cluster does not respond.
The instrument cluster must have power and ground connections, just like any electrical device, to function correctly. With a DMM, the circuit can be tested.
A faulty instrument cluster is the only reasonable explanation at this point. It would be wise to check the cluster's software before condemning it.
Solving the problem by reprogramming the cluster in some cases is possible. Unless this is the case, a replacement of the instrument cluster will be required. It is necessary to program some clusters after they have been replaced.
How To Fix A U0155 Honda Code?
U0155 codes can be repaired by either you or a mechanic. If you know the code and your car, you can do this yourself. You should, however, consult a professional mechanic if you need clarification on any repairs. If your vehicle has a U0155 code, run a diagnostic test on it and do one of the following:
Battery replacement or recharge is necessary for your vehicle.
It would help if you also fixed any additional error codes you may see on your scanner.
Cleaning loose or damaged connectors can be done with a bristle brush and a water-and-baking-soda solution if the connectors are loose or damaged.
If you or your mechanic performed any repairs to your vehicle, you should clear your scanner of all codes, including those stored in your memory.
After that, rescan to determine if error code U0155 returns or if you can converse with the IPC module.
If you can reestablish communication with the IPC, or if the error code does not appear again, the problem is likely with the connections or fuses.
A return of the error code may require you to locate the CAN bus communication connectors and the IPC module connector.
Located behind the instrument panel of your vehicle the IPC connector is located behind the instrument panel. You must disconnect the negative battery cable and unplug the IPC module connection.
It is equally essential to visually inspect the connections and wiring, just as you would with your ground and power connections.
If you see any other issues, such as bare wires, scraping, or melted plastic, take a closer look at them.
Inspection of the metal parts or terminals inside the connectors should be done after you pull their connectors apart.
It's time to replace them if they appear burned or have a green tint. Alternatively, you can use a plastic bristle brush and electrical contact cleaner to clean the terminals.
Ensure that the terminals are dried, and that silicone grease is applied at the point of connection.
How Serious Is The U0155 Code?
If your car behaves differently because of a U0155, it can be a serious problem. The lack of communication between your car's PCM and various modules can lead to a dangerous situation for you and other drivers. I recommend that you get it repaired as soon as possible.
If the data transfer bridge is no longer there, other control modules cannot communicate with the PCM. Due to this loss of communication, the PCM cannot monitor the operation of vital control modules that are key to the smooth operation of your vehicle.
Can I Drive With The U0155 Code?
It is not advisable to drive when you experience a U0155 code. In reality, various modules in your vehicle are no longer communicating, causing your vehicle to appear to function as it should.
It can make it unsafe for you to operate your vehicle. You should refrain from driving with a U0155 code for your safety and the safety of others.
Final Words
Depending on the vehicle manufacturer, there may be differences in the definition of code U0155. To find out the exact meaning of the code, consult the relevant repair manual or repair database.
It is also possible that this DTC contains related error codes depending on the severity of the problem. There is a lot of similarity between error codes U0155 and U0100, and U0300.
In addition to troubleshooting your issue using Repair Manuals or Technical Service Bulletins, check out the other related codes listed above if you encounter this code.