Not just the Lakewood drivers, but everybody who wants to purchase a new Honda, must ask – what does Honda Warranty Cover in 2024?
It might seem like a small detail, but ignore it, you may lose all the official privileges and benefits. Mark that, it's not just peace of mind.
You can get official support and free replacement of parts if necessary following a long term. Honda warranty can cover them all.

In 2024, Honda will continue offering the same warranty as the previous years. You will have added protection and support. If you want to learn about the Honda warranty, here's our article for you.
Today, our article will explain all about the Honda Warranty you need to know. Let's jump into the details.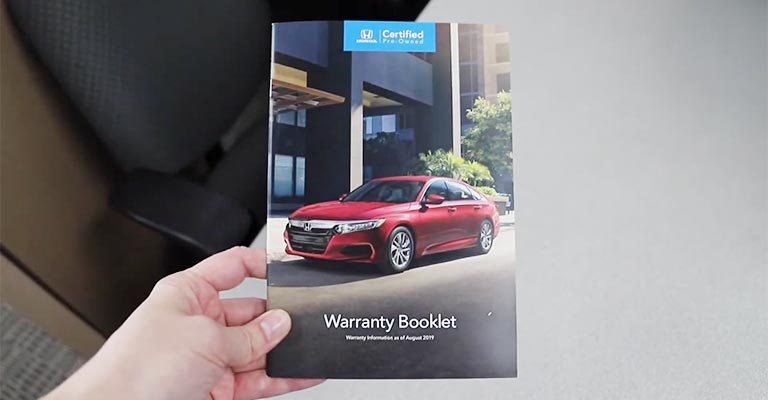 What Does Honda Warranty Covers in 2024?
All Honda Warranty covers Basic Coverage, regardless of a new car or an old one. In the upcoming year, the coverage will extend for a standard period.
Honda owners will now have the first few years of ownership. It means, Honda will be fully reliable for any defect in materials or workmanship.
Honda also offers extended coverage options like some other car manufacturers too. The extended plan will stick to your specific needs and preferences.
You may get coverage for additional elements, accessories, or specific driving conditions. With Honda, you can explore the options and pick the one that suits the owner's requirements. Not to mention, you get comprehensive protection for your investment.
We have simplified different stages of Honda Warranty. Take a look to get your share today.
Getting A New Honda Car?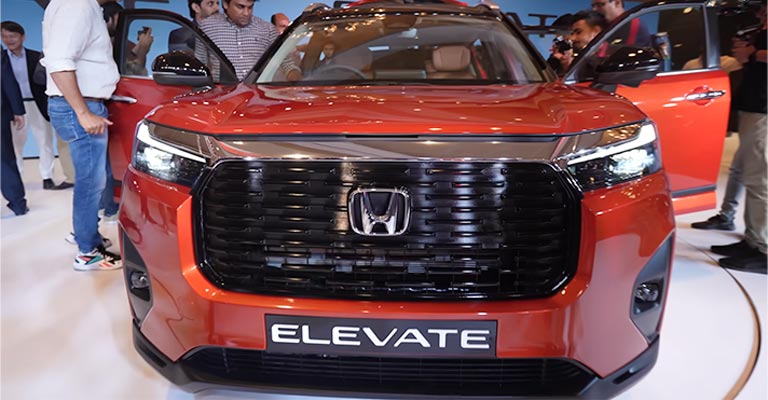 Here's what you will get in the mandatory New Vehicle Limited Warranty with your first Honda car. It's the basic and most generic form of Honda warranty. It includes the following,
Bumper-to-Bumper Limited Warranty (3 years/36,000 miles): This guarantee takes care of everything in your car. Additionally, you have 24-hour Roadside Assistance. Be it a jump-start, a flat tire, a lockout, or a need for towing, the bumper-to-bumper limited warranty covers it all.

Powertrain Limited Warranty (5 years/60,000 miles): This warranty covers regular check-ups, even changing parts for important things like the engine, transmission, drivetrain, and safety systems in your car.

So, if you need to fix or replace any critical elements of your car, this warranty will ensure you get that. Consider it to be a safety net for your car's essential parts.

Corrosion Limited Warranty (5 years/unlimited miles): It's a bit of a specific warranty that only covers the metal parts of your Honda. It will ensure your new Honda doesn't get any holes from rust as long as the warranty covers. This limited warranty will keep your Honda free from rust and in good shape.

Accessory Limited Warranty (3 years/36,000 miles):

You can have some special accessories with your first purchase of Honda, such as a Steering Wheel Cover, Fog lights, and Sunshades. This warranty will cover all the special accessories you purchase with your car.

However, keep a note that any accessories that are not provided by Honda authority, are not covered under this warranty. If they damage your Honda, you won't receive any security.

That's why it is important to stick to accessories that are only Honda-approved and make sure your warranty stays valid.

Replacement Parts Limited Warranty (1 year): It's always wise to buy and replace parts from authority Honda dealers. If you just brought home some replaced parts, you get coverage for 1 year.

However, go with the Honda Remanufactured Parts and this will offer your extended warranty of 3 years or 36,000 miles. You are good to go and worry-free for a longer time with these parts.

Remanufactured Parts Limited Warranty: Any Honda Genuine Remanufactured Part you use for your car will be under this warranty all across the country for three years or up to 36,000 miles.

So, no matter where you are, when something goes wrong with the part during this time, you're covered.
** Note: Honda might not be a bull player like Valeo SA, Meritor Inc., or Jasper Engines and Transmissions but the company does sell remanufactured parts. It genuinely includes A/C compressions, alternators, calipers, drive shafts, power steering pumps and racks, and starters too.
Honda maintains the original specifications and offers a warranty for remanufactured parts for 3 years/ 36,000 miles (as mentioned earlier).
Honda Extended Warranty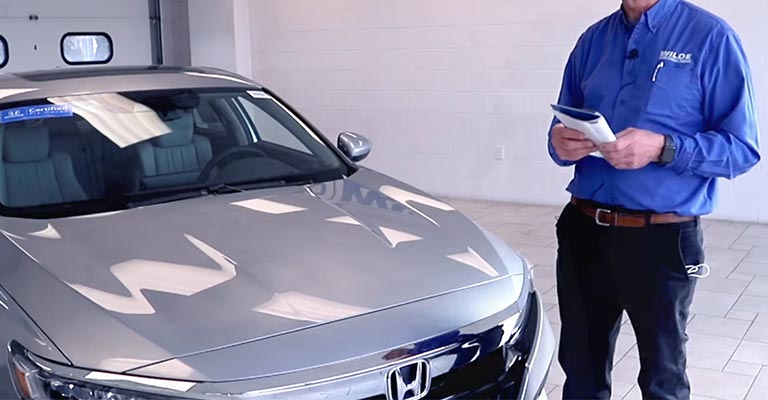 Also known as Honda Care Program® VSC Plans. If your car is less than 3 years old and only has a few (less than 12,000) miles left, it is eligible for Honda Care/ extended warranty.
Now, you must be thinking, would Honda Extended Warranty be a good investment? Since you have to spend money to avail of the extended warranty, it's the common question of many drivers, even the professional ones.
Honda Extended Warranty extends the vehicle's original bumper-to-bumper warranty. Here's how it can benefit you.
More Coverage: The first one offers a prolonged warranty of 8 years or up to 120,000 miles. It's comparatively longer than Honda's genuine bumper-to-bumper warranty.

Comprehensive Protection: In the extended warranty, you also have a comprehensive warranty for different parts. This warranty makes sure important elements of your Honda are taken care of.
Roadside Assistance: You're in good hands with 24-hour help! Suppose, your car needs towing and you accidentally lock yourself out or your Honda won't start and needs a jump, Roadside Assistance got you covered for all these. You will get service for,

=> Winching
=> Jump start
=> Fuel delivery
=> Lockout
=> Flat tire
=> Mechanical tow
=> Accident tow

The 24-hour emergency roadside assistance is available in the United States, Puerto Rico, and Canada and it's valid for 3 Years/ 36,000 Miles, a limited warranty for all Honda 2015 model years and its latest vehicles.

However, limitations are applicable. If you find your car in any scenario mentioned here, call (866) 864-5211 for assistance or details.
Emergency Support: If something bad happens, like a car crash, you can talk to a real person for help.

Emergency support ensures a few significant help such as emergency cash advances, and airline ticket purchases. Also, the support team will assist with insurance paperwork, and even help you replace things you lost.
Honda CPO Warranty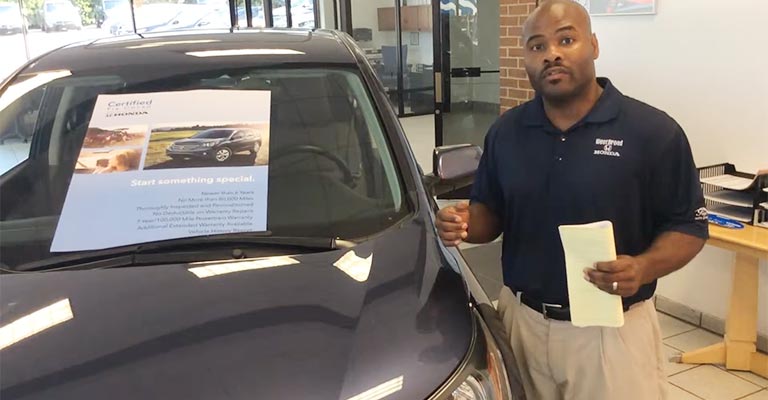 Perhaps, you don't hear about Honda CPO Warranty so often. Honda offers a special warranty for its certified used vehicles, it is known as a Honda Certified Pre-Owned (CPO) warranty.
However, CPO warranty will vary for different regions. Two of the regular CPO warranties, you will basically have are,
HondaTrue Certified: Applicable to 2015-2020 Honda model year vehicles. This warranty genuinely covers Honda vehicles available during the New Vehicle Limited Warranty period.

The warranty offers coverage up to 4 years/ 48,000 miles. However, you may ask, what happens if you buy a Honda vehicle after the expiration of the original New Vehicle Limited Warranty?

You will still enjoy the Honda CPO warranty but with a reduced time frame – 1 year/ 48,000 miles.

HondaTrue Certified+ (2019-2020 vehicles): Applicable for vehicles of Honda 2019 and 2020 model year. If you apply for this warranty, you will have the Honda CPO vehicle with 5 years/86,000 miles coverage.

However, you have to ensure you purchase your vehicle during the New Vehicle Limited Warranty period.
Here we are! Is there any more question left in your mind? Oh, we know! You must be thinking, what Honda doesn't cover? We will get to that part in the next section of our article.
Additional Thanks to Honda Customer Support and Assistance:
One of the standout features of Honda's warranty is its customer support and assistance. They are truly committed to your service.

If you experience any unexpected issue or emergency with your vehicle, Honda will always offer quick, smooth, and user-friendly customer support. Don't worry if it's roadside assistance or any inquiry regarding your Honda, it's a smooth road with Honda.
What Honda Doesn't Cover?
It's equally important to understand what the Honda warranty doesn't include. There are specific exclusions, Honda won't cover and as responsible drivers, you should be aware of them. For example,
Honda's warranty does not cover the natural damage to elements, due to regular use over time. The brake pads, wiper blades, and tires, for example, are meant to wear out over time and need replacement in a schedule.

It's not enough to own a car if you don't regularly service it. You will have to spend a handsome amount of money each time you service your Honda.

Honda doesn't generally cover the cost of regular maintenance. It may include oil changes, tire rotations, and filter replacements. We also think it's a part of our responsibility to perform and pay for routine maintenance and keep our Honda in optimal condition.

Similar to tear and wear/ routine maintenance, you will also not receive any coverage for any damage due to accidents. Any damage following accidents, collisions, or misuse of your Honda is extremely unlikely to get warranty coverage.

Keep in mind that, you also can't modify or alter your Honda that significantly affects your vehicle performance or safety. Honda will provide no warranty for such alterations.

Any damage due to natural disasters such as floods, earthquakes, or exposure to toxic chemicals doesn't lie under Honda Warranty. Even if such weather conditions poorly affect your Honda finish or damage any major components, you are likely to receive no warranty coverage.

You may use any non-genuine Honda parts or accessories. But also note that the external parts won't include any coverage from the Honda warranty.

That's why it's always advisable to use authorized Honda parts and accessories. It offers better compatibility and more warranty coverage.
Also, dealers would know if you have neglected your Honda or not. Failure to address any issue you are currently experiencing with your Honda has a high possibility of nullifying the warranty.
Honda dealerships won't provide any service under the official warranty if your vehicle is damaged due to a lack of care and regular maintenance. It is important to take care of your vehicle, despite how busy life gets.
Before you purchase your vehicle, it is essential to carefully review the Honda warranty documentation. To eliminate any confusion, don't forget to consult with the authorized Honda dealership. It's always wise to work with the right details about coverage and warranty exclusions.
How to Get the Best of Honda Warranty?
Always stick to Honda's regular maintenance schedules and guidelines. Regularly service your Honda vehicle from your nearest Honda mechanic shop.
Official support always ensures better support and top-notch service. Also, address any potential issues proactively. Keep an eye out for the signs and symptoms before it's too late.
It not only safeguards your warranty coverage but also will contribute to the overall durability and performance of your Honda.
Is Honda Warranty Transferable?
One question we often get is, Is Honda Warranty Transferable? What happens if we change owners? Fear not!
Honda offers a transferrable warranty as long as you have valid coverage. Generally, the remaining miles or time on a used Honda, warranty will transfer to the next owner.

This capability adds more flexibility for both original and subsequent owners of Honda vehicles. Guess what? It also improves the resale value of Honda Vehicles. A new owner can easily benefit from the existing warranty coverage.
Overview:
Honda Warranty 2024 is basically going to be the same as the year before. No change in warranty has yet been made by the officials. If Honda brings some changes, we will certainly inform you with another article!
Let us know in the comment section why have you been looking for a Honda Warranty 2024. We will surely help you with it. Also, please share our article with your friends if you find it useful. We will soon be back with another article on the Japanese Automobile manufacturer Honda and its inventions. Stay tuned with us.