In this era of Pinterest and Instagram, all we want to do is put up that one cool post that catches everyone's attention. And in a case where we own a Honda Accord, wouldn't we want all our cars to pop in the traffic and on our pictures? Indeed, we would!
But, you might ask how I can make my Honda Accord look better. Well, we will discuss some tips and tricks you can consider to make sure you are the only one cruising in style while you drive past the city.
Let's proceed!
Accessorizing a Honda Accord
A Honda Accord is an excellent car to alter when styling it up. There are thousands of alternative accessories for Honda Accords offered in the market, regardless of their model. Additionally, there are numerous options for Accord modification, ranging from outrageous and insane additions that pop among other fancy cars.
Some modifications even aid in improving the driving dynamics. To improve the look, ride freely, and get the maximum vibes of your Honda Accord, read with us below.
How to Make a Honda Accord Look Better: Tips to Follow
There are several costs associated when styling up your Honda Accord, but hey, it's all going to be worth it when you win the challenge of driving most stylishly. So follow our tips below to make your Honda Accord pop out.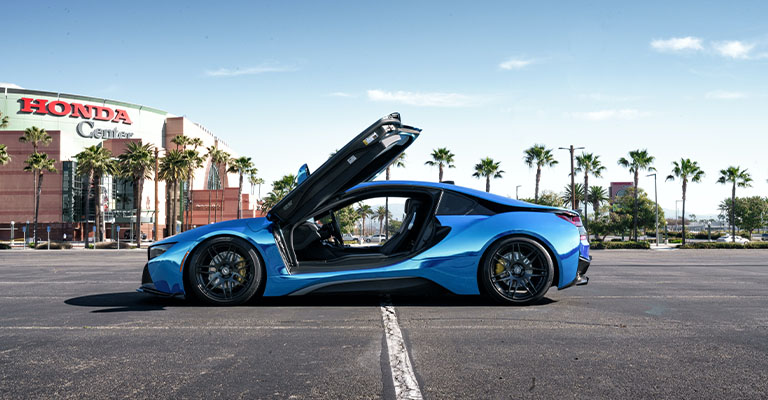 Tip 1: Changing Colors of the Interior
Firstly, try to alter or change the color of the interiors of your Honda Accord. Then, for a modern take on the appearance and more comfort, refinish existing seats or install new funky seat covers; go for your favorite color if you want!
Apply car paints to color the dashboard, doors, windows, and other vinyl sections. This is one of the most effective techniques to improve your Accord's appearance, and you can also consider the addition of television monitors, other gadgets, or even a brand-new music system to have your car party.
Tip 2: Coloring the Exterior
Repaint the Honda or apply designs to the pre-existing paint to showcase a distinctive style. The much more expensive way to alter the outside of the Accord is to modify the color entirely.
But for a much lower cost, add sticker images to the initial paintwork. Plastic car graphics provide the advantage of being readily changed without ruining or creating any damage to the car's original paint.
Tip 3: Go Creative with the Wheels
Faulty wheels creates problems like noise or wearing. Replacement wheels and tires may be used to substitute the OEM rims and wheels. Select a wheel with a relatively greater diameter than the initial, but maybe with a flower border. A custom set of tires will fit the Accord almost like the factory build and give it a fancier appearance.
Tip 4: Addition of Performance
Replace the factory airflow with an additional cooler air filter to boost the effectiveness of your Honda Accord. Also, install an upgraded exhaust system to replace the factory exhaust. Both are simple to do, and they will increase the speed and appearance of your Accord beast.
Lastly, as our pro tip, we suggest replacing the Accord's OEM springs with performance, racing, or flexible springs. The ride comfort varies depending on the type.
Detachable springs are more costly, but they will allow you to adjust the rear suspension of your Honda Accord reasonably low toward the ground surface or mildly higher than the height.
Final Words
There are so many things you can do to step the aesthetic game of your Honda Accord up, but with our classic and go-to tips here, we hope now you are aware of the answers to the question of how can I make my Honda Accord look better.
So go out today, tint those windows, spray some colors, get new seat covers and drive around the city!