There is a lot of sophistication in the design of our cars. For example, the car's onboard diagnostic system (OBD) is one of its many electronic systems.
Different inappropriate sounds and physical symptoms can indicate possible car malfunctions.
In addition, a check engine light in your car indicates certain faults that may not be readily detected but are still present in your vehicle.
Check engine lights can be very annoying on your dashboard. But, if it won't go away on its own, here's how you can reset it without using a scanner.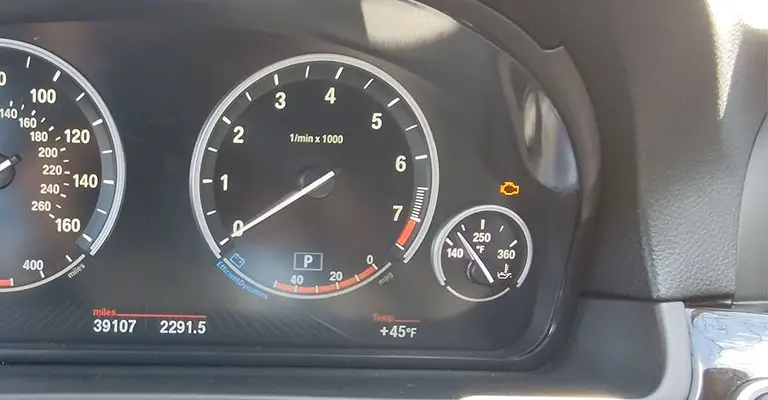 Does The Check Engine Light Go Off On Its Own?
In most cases, yes. After fixing the problem, most car models' check engine lights automatically reset themselves.
In most cases, this takes ten to thirty cycles. An engine cycle begins with a cold start and ends when it reaches operating temperature.
When Does The Check Engine Light Reset?
After you have fixed the problem, the check engine light will disappear after about 10-30 successful cycles. This is because an engine needs to be warmed up after one cold start.
How Do You Interpret Your Check Engine Light?
Tire pressure warning lights, low oil pressure warning lights, and ABS warning lights are just a few types of warning lights. In addition, you should pay attention to the color of a light that appears to be an engine or says, "check engine."
Check Engine Light is Flashing Or Blinking
There is an active misfire if your check engine light is blinking. Until this misfire issue is resolved, do not drive the vehicle or attempt to reset the check engine light.
Having A Solid Check Engine Light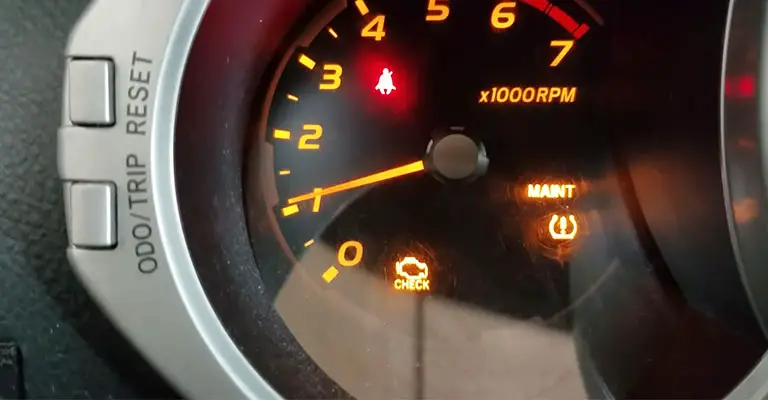 Your check engine light will illuminate solid if there is an OBD2 code in your vehicle. You may only need to do a simple diagnostic to fix this, or you may need to do more diagnostics. You can have the code read by a mechanic.
How To Reset The Check Engine Light Without A Scanner?
Repairing the problem and driving for an extended period is the best way to reset the check engine light without a scanner.
The engine control unit can also be reset by removing the battery terminals in some car models. Here are some steps you can try if that doesn't work.
1. Fuse Removal And Reinstallation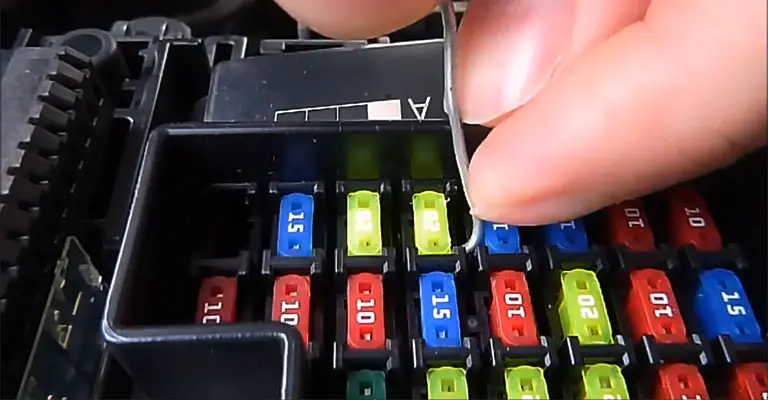 It is possible to remove and then reinstall the fuse in the engine control unit to stop the check engine light from coming on.
Even though this will not fix the problem in newer cars, it may fix the problem in some older cars. The engine control unit fuse can be found in your repair manual.
2. Allow It To Go Off On Its Own
The check engine light can also be reset by waiting and letting it go off on its own. So, you only have to wait for around three days and keep driving your car. During normal operation, the car's computer constantly updates its present state.
Therefore, this technique should only be used if the problem has been resolved. In the case of the oxygen sensor, for example, if the ECU detects an issue, it might automatically fix the issue, updating the sensor's status once the issue is resolved and setting off the check engine light.
You can either resolve the problem yourself or take your car to a mechanic if the check light is still on after three days.
There is no cost or additional effort associated with this option, but it also comes with a risk.
There is a possibility of serious damage to the vehicle if it is driven for several days with a serious problem. Therefore, the best thing to do is to find out as soon as possible why your check engine light is on.
3. Turning The Ignition On And Off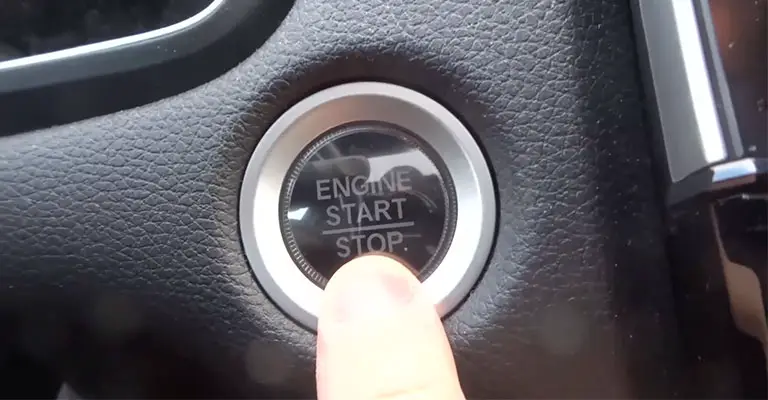 Hard resets are also possible without disconnecting batteries by switching the ignition on and off. Turn your ignition on and off consecutively after a second each time with the keys in the ignition.
After it has been completed, check to see if the engine check light is still on. Using a scanner instead of reading the codes is the best option if the check light is still on, but if it is off, you are ready to go.
4. Disconnection Of Batteries
If you do not have a scan tool, you can reset your check engine light by removing the battery terminal for 30-60 seconds.
Many car models can be reset by this method. Start by removing the negative terminal from the car battery.
Then, you can drain any electricity in the car's capacitor by pressing the horn or turning on the lights. As soon as the electricity is disconnected, you should leave your car for 10-15 minutes.
Then, switch on your car after reconnecting the battery terminals and tightening them to avoid any sparking.
Whenever your car gives the same check engine light after restarting, there is something wrong with your car, or the car stores the codes.
If this happens, it is strongly recommended to use a scanner to check your codes since some cars won't reset their codes when power is removed.
Is It Possible To Reset The Check Engine Light Without Disconnecting The Battery?
Using an OBD2 scanner, you can reset the check engine light without disconnecting the battery. The check engine light on most car models will go away on its own after driving for long enough after the problem has been resolved.
Resetting The Check Engine Light For Free In Other Ways
Have you ever wondered if you could turn off your check engine light at the local AutoZone? Certainly, but here are a couple of things to keep in mind:
In most cases, local auto parts stores will read your codes for free, but liability issues may prevent all locations from doing so. In addition, check engine light reset code readers aren't even available in some of them.
There is often an incentive for salespeople to sell you parts while you are in the store, regardless of whether they will solve your problem (and may even be wasteful).
Note From The Author:
The check engine light is an important tool for identifying issues under the hood for automobile owners.
It alerts the driver to budding problems before they turn into costly damages and repairs with its bright, easily identifiable dashboard indicator.
However, if it persists after the problem has already been resolved, it can become even more annoying.
These troubleshooting steps only apply to vehicles that have already been diagnosed and repaired for the underlying issue.
Removing the check engine light for an issue that still exists will not solve the issue or, worse, may cause severe damage to the vehicle. Therefore, once you've fixed the first issue, ensure no new one has appeared.
Also, if your check engine icon blinks rather than is solid, it probably indicates an immediate problem. Again, you should take immediate action to resolve these issues because they could endanger you and other passengers.
The Bottom Line
Please note that these methods should only be used if you are certain, you have removed the root cause of the problem and the check engine light is functioning properly. We recommend taking your car to a trusted and knowledgeable mechanic if this does not describe you.