It is crucial for drivers to have powerful headlights to ensure their safety. As well as illuminating the path ahead, they also warn other drivers that your vehicle is present on the road.
The reason why car headlights go out and need to be replaced is as varied as the reasons for their failure.
Removing a headlight from its socket in a few different ways is possible. Your vehicle type and how the headlight is connected will determine how you remove the headlight.
In some vehicles, the headlight bulb is held in place by metal clips. If this is the case, you can simply remove the clips and the bulb.
In other vehicles, the headlight bulb seems firmly wedged into the socket without any connectors. Removing these bulbs requires turning them counterclockwise or wriggling them back and forth.
If your vehicle uses small screws to hold the headlight bulb in place, you'll have to remove the screws to remove the bulb. You should be able to tell how to remove your old bulb from the socket by looking at the replacement bulb.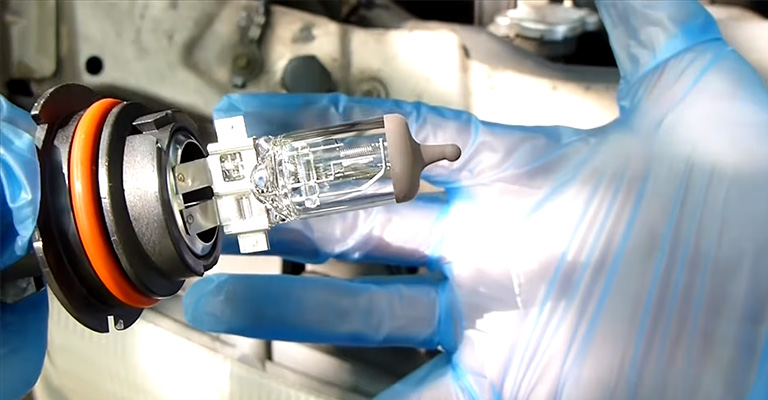 How Do You Remove A Headlight From The Socket?
Removing the headlight from its socket is not a difficult process. Following these steps will help you remove it:
To find out how to change your vehicle's headlight and which bulb to buy, consult your owner's manual.
You should turn off your car and remove the keys from the ignition to ensure safety.
Look near the front of your car, under the hood, for the headlight holder.
At the base of the lightbulb, there are usually three wires. You need to push down the clip or cap to hold them in place.
Some cars have a right-side bulb, but others don't. Sometimes, the battery or air filter housing is in the way, and sometimes you must remove the inner fender to get behind it.
Changing the halogen bulb is easy if you can open the headlight. It involves carefully unlocking the bulb after seeing how it has been locked in. If you break the clips used here, you'll be forced to remove the entire headlight.
In other words, you have to look at how the bulb is connected, gently remove it and then reassemble it without touching the glass.
How To Replace A Bad Headlight Socket?
A headlight socket can be replaced fairly easily on some cars. Replace the socket with a new one by pulling it out of the connector.
Find Out the Light Bulb's Type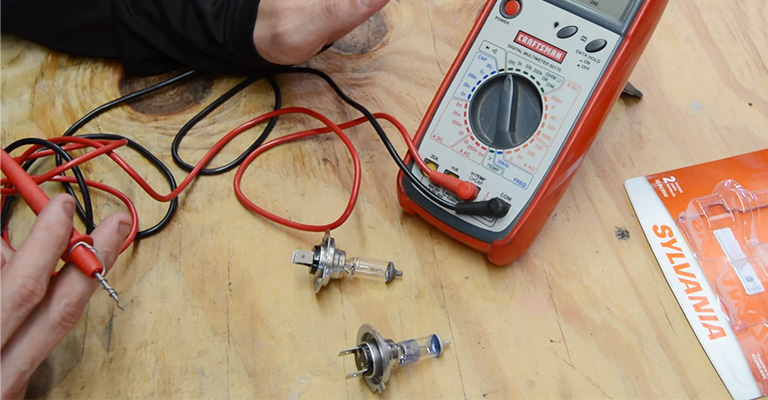 To replace your headlight socket, you must first determine what type of light bulb your car uses. You can tell what bulb socket you need based on this.
A socket's voltage rating is also determined by the power the bulb requires. A 12 or 14-volt socket is common on most exterior lights, including headlights, taillights, and fog lights.
Find Out the Socket's Size and Material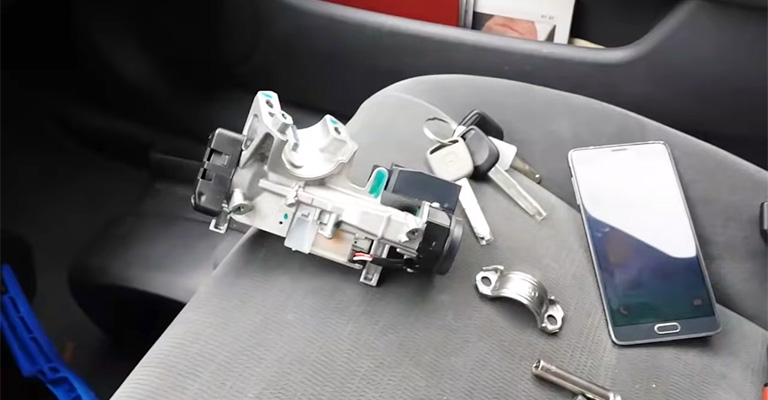 A bulb socket's size is also important to consider. There are different socket sizes for different bulbs. You must have the right specifications to ensure your car uses the right bulb.
Besides considering the socket's material, you should also consider its construction. Porcelain is known to be less durable than ceramic. It is important to know what type of socket you need. Light bulbs used in cars vary depending on their type.
What Causes Car Headlights To Go Out?
Among the most important safety features of a vehicle is the headlight. It is extremely dangerous if they fail to work at all times. The following reasons can cause headlights to go out, so let's take a closer look at some of them.
Cracks In Bulb Housing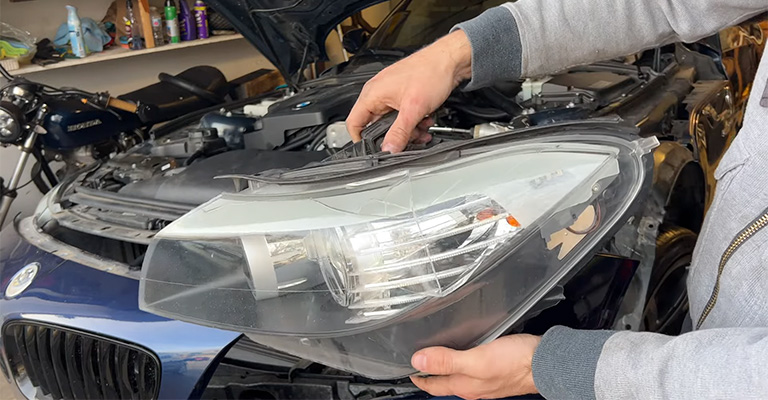 Halogen bulbs can burn out if there are cracks in their housing. These bulbs cannot handle moisture. Because of the humidity and the wetness, you could put a new bulb in there, and it would blow out within a day or two.
Additionally, you can't touch these bulbs with your fingers; when you install them, you need to wear rubber gloves to avoid burning them with your sweat.
Oxidation
In newer halogen bulbs, the plastic housing can oxidize, making it appear white or yellowish, and causing the lights to dim.
In turn, this reduces the amount of light that is available to drivers for navigating dark roads. If this is the case, replacing the entire headlight assembly would be necessary.
Old Age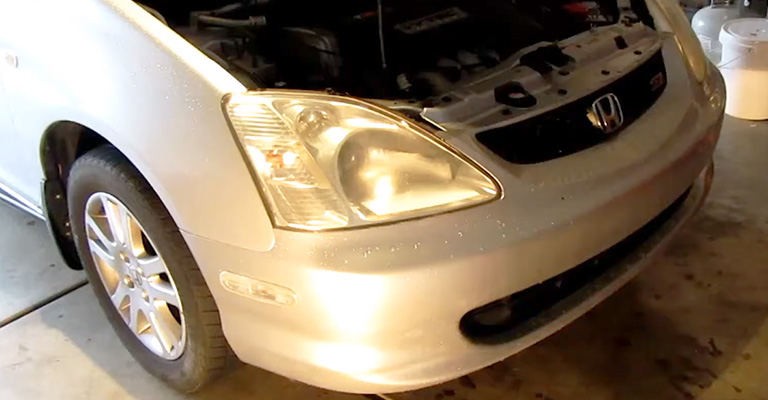 Burned-out lights are most commonly caused by aging. If you don't notice one of your headlights is out, the other one might, within weeks, also go bad since they are about the same age. It becomes clear that there is a problem all of a sudden.
Extreme Cold And Heat
It is also possible for headlights to burn out because of extreme cold or heat. Temperature changes may affect the filament of a lightbulb, which is a very delicate component.
What If Your Replacement Headlight Bulb Doesn't Work?
It is ultimately necessary to test the wiring and the fuses if you replace a bulb and the problem persists. You are experiencing a wiring problem if you have power going to the fuses but no power going to the light.
Possibly a wire broke somewhere, got pinched, or another incident occurred. The plug size of the replacement bulb should also be considered if you recently replaced a halogen bulb.
Many car parts stores offer brighter and colored replacement halogen bulbs that claim to be better for visibility but run even hotter than the originals.
What should be done if the stock OEM plug that comes with the car cannot handle this extra wattage? Your light goes out when it starts melting, making a bad connection. Afterward, you can't even change the bulb; the socket must be replaced.
Why Do Headlight Bulb Sockets Fail?
Whether a car is new or old, the bulb socket works similarly. In addition to connecting your headlight bulbs to the electrical system, it ensures they function.
The headlight socket can wear out or corrode from external weather elements, which prevents voltage from reaching the bulb. Learn how to diagnose a faulty headlight bulb socket before fixing or replacing it.
Notes
There is usually an easy fix for a broken headlight bulb, which can be easily replaced. There is also the possibility that a corroded socket or a bad wire could be causing the problem.
Remember that when several lights are out, such as both headlamps and tail lights, the problem is most likely a fuse. If the fuse is bad, you can replace it and most likely be on your way.
Final Words
It is common for bulbs to blow out quickly when you experience headlight problems. You might have a defective headlight socket if you replace your bulb and still cannot use your headlight.