Many people are unaware of the importance of tire rotation and don't do it as often as they should. Unfortunately, this can lead to severe problems such as premature wear or a blowout on the road.
Honda's tire rotation is a crucial part of your routine maintenance. This is because it helps to keep your vehicle in proper working condition. It also helps to reduce the chances of getting into an accident or having problems with your car.
Honda recommends that people have their tires rotated every 5,000 to 7500 miles. Getting a professional to do it for you is a good idea if you have never done this.
The Honda tire rotation process involves the following:
Inspecting the tires for wear and tear.
Checking tread depth.
Inflating the tires to their recommended pressure levels.
It can be done manually or through Honda certified service center.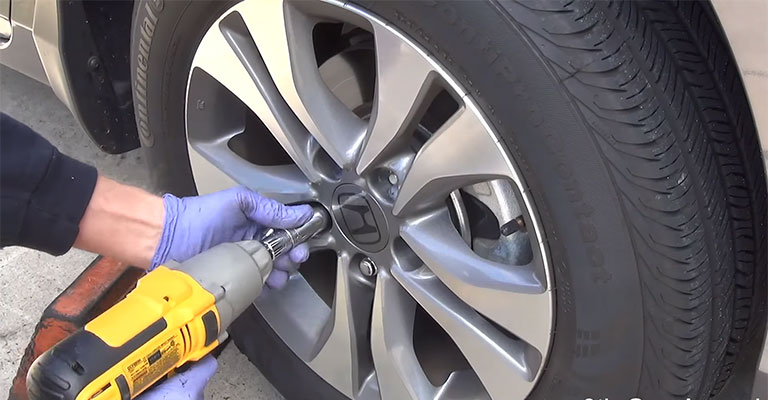 Rotating Tires On Honda Accord | Step By Step Guide
It is necessary to have a car jack, lug nut wrench, and car jack stands if you plan to rotate your tires. These simple steps will guide you once you have collected all the necessary tools:
Parking brakes should be engaged for safety reasons.
All four wheels should have their lug nuts loosened but not completely removed. When the tire is elevated, this step simplifies the process of unscrewing them.
Place the jack stand underneath one wheel and lift it with a car jack. Once all tires have been lifted, repeat this procedure with each one.
You will need to remove each tire one by one.
For FWD and RWD systems, check that all tires are properly inflated and then rotate them accordingly. As far as possible, screw the lug nuts on by hand after placing the tires back on the wheel mount.
Finish tightening the nuts with the lug wrench after the car has been lowered from the jack stands. A star pattern is the best way to tighten lug nuts diagonally. A lug nut may not be tightly tightened if it is not evenly tightened. In addition, there is a possibility that the brake rotor will warp.
Honda Accord Tire Rotation Pattern
The process is reversed in RWD vehicles. Front tires move from left to right when they are transferred to the rear, and rear tires move from left to right when they are transferred to the rear.
You should move the front tires to the back in the same direction as the left and right tires on a front-wheel drive Honda Accord. Switch the right and left tires on the rear tires before moving them to the front.
Tips For Rotating Tires on FWD and RWD Honda Vehicles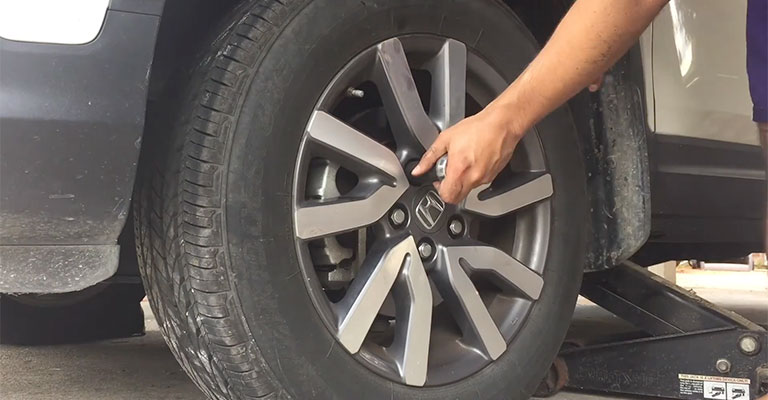 There is a choice of either front-wheel drive or rear-wheel drive on most new Honda vehicles. How does that work? It's pretty simple.
Engine power is sent to the front tires of a front-wheel drive car, whereas rear-wheel drive cars receive power from the rear tires. As a result, there's a tendency for tires that get direct control from the engine to wear out faster.
You can make your tires last longer by rotating them to wear them evenly. Make sure you're rotating your tires whether you've got a front-wheel-drive or rear-wheel-drive vehicle.
The way you drive and where you live will determine how often you should rotate your tires. Choosing a tire rotation and maintenance schedule that fits your driving style can be done by Honda-certified technicians.
You must flip the rear tires when performing an FWD tire rotation yourself. For example, putting the rear right tire on the front left is common. Therefore, keeping the front tires on the same side when moving them to the back is essential.
The above process should be reversed when rotating tires on a car with rear-wheel drive. For forward movement, flip the front tires, but keep the rear tires on the same side for backward movement.
Why is Tire Rotation Necessary?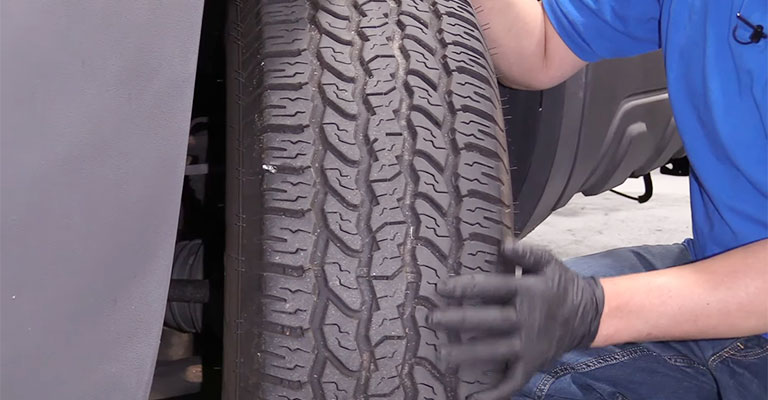 The front tires wear down more quickly than the rear tires since they are used for steering and turning.
Tire rotation ensures that drivers' tires show even wear, which provides a safe and smooth driving experience while extending the tire's life.
Keeping track of when to rotate your tires, how many miles you can drive before you need to rotate your tires, and how often you need to rotate your tires can help you extend your vehicle's lifespan. You can also benefit from rotating your tires regularly by:
Driving with fewer tire and wheel noises
Slippery road traction improved
A reduction in drivetrain stress
Rotating your tires as part of your tire maintenance program is important. When drivers care for their tires properly, they can enjoy a smooth, safe ride while getting the most out of them.
How Often To Rotate Your Tires On Honda Accord?
The drivetrain determines how frequently your tires should be rotated. For example, a vehicle's tires should be rotated every 5,000 to 7,500 miles if it has front-wheel drive (FWD) or rear-wheel drive (RWD).
Approximately every 3,000-5,000 miles, all-wheel drive (AWD) vehicles should rotate their tires. The tire rotation schedule for your specific model can be found in your owner's manual.
AWD Tire Rotation Tips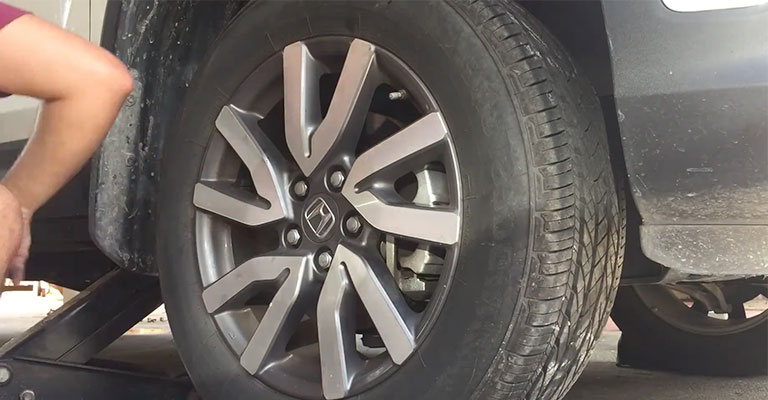 What is the average amount of miles before you have to rotate the tires on an AWD model? There is a difference in wear between each tire, as all engines can engage all tires at different speeds.
Tire rotation is recommended every 3,000 to 5,000 miles on an AWD vehicle. To determine which numbers apply to your vehicle, refer to the owner's manual.
Tire Balancing
It is possible to even out tire wear by allowing each tire to function in a maximum number of wheel positions. However, inaccurate inflation or worn mechanical components cannot compensate for tire wear.
It is important to remember that the front end of a motor vehicle is often responsible for a more significant percentage of the vehicle's overall effort. Tires pull a vehicle forward, steer, stop, and move up and down in a front-wheel-drive car, for instance.
The rear tires of a high-performance rear-wheel-drive car are likely to take more abuse than the front tires. The tire wear peculiarities of four-wheel drive and all-wheel drive vehicles are different. Undoubtedly, the wheel position of any car or truck can affect the rate and type of tire wear.
Should I Rotate My Honda Accord Tires Based on the Season?
Depending on the tire on your Honda, you may need to consult your owner's manual or follow the manufacturer's recommended guidelines.
You must take great care of your Honda Accord's front tires, which control the power, steering, and 70-80% of braking for your car. To ensure that your tires can handle the winter weather, schedule a tire rotation before it gets too cold.
The Bottom Line
Driving a Honda Accord sedan or SUV naturally results in wear and tear. Depending on where your tires are positioned on the car and the terrain you move on, you will experience various types of tire wear.
The rotation of your tires ultimately helps you drive safer and more efficiently by ensuring that your tread is even. In addition, the axle's wheels and tires will wear evenly if they are rotated.
As a result, traction and handling are almost always balanced over time. There is usually a mileage schedule for rotating tires as part of tire warranties. Rotation is also recommended between 3,000 and 5,000 miles by many tire manufacturers.