Honda Civic is a car that is well-known for its reliability and low maintenance. However, it can still be made more attractive with a sunroof. A sunroof on the Honda Civic is a great way to add more visual appeal to the car.
Not only does it make the car's interior look more spacious, but it also helps keep you cool in the summertime. It also adds an airy and luxurious feeling to the inside of the car.
A sunroof can be added to your car if you'd like to add more visibility and appeal to it by adding about $1100 to the price.
How Much Does It Cost To Put A Sunroof In A Honda Civic?
Various factors impact the price of an aftermarket sunroof, including vehicle type, sunroof type, and installer. However, the following is a general idea of how much you can expect to pay:
It will cost you between $1,000 and $2,000 if you want a moonroof or sunroof that slides open inside the car. A glass panel slides between the metal roof and the headliner of the interior.
In today's new cars, it's the most common type of sunroof. Installing the system will cost an additional $1,000 or more.
Spoiler sunroofs or motorized glass panels mounted on top that tilt and slide along the edge of the vehicle's roof are sometimes known as top-mounted glass panels. Aftermarket roofs of this type start at around $750. An additional $600-$1000 will be needed to install a spoiler-style roof.
For a simple unit that pops open for ventilation, installing an aftermarket sunroof or moonroof on a car will cost you about $300-$800.
An inexpensive, simple, tinted glass panel with a tilting feature can be bought for about $300 just for the parts without installation. For a true convertible experience, some models allow the glass panel to be removed completely.
The Average Price For Different Types Of Sunroofs
Below you'll find a list of the prices you might expect to pay for different types of sunroofs:
Panoramic ($1,500 to $3,000)
In addition to being transparent or non-transparent, panoramic sunroofs are generally multi-panel sunroof that opens out further than conventional sunroofs do.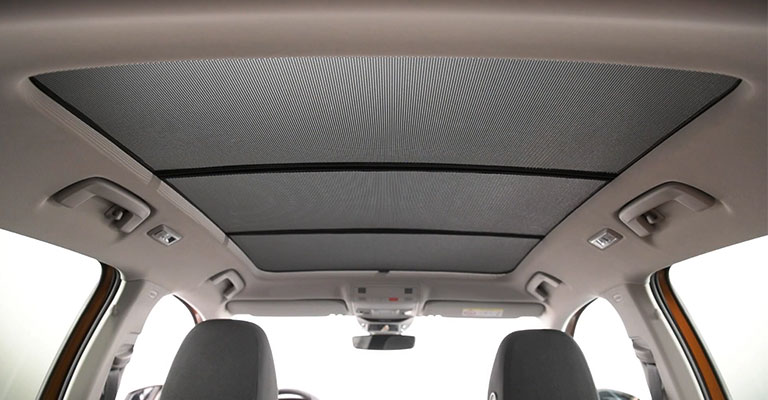 Moonroof ($1,200 to $2,500)
This power-operated sunroof contains an internal moving glass panel between the roof and headliner that moves into the vehicle. Moonroofs like this are most common in cars.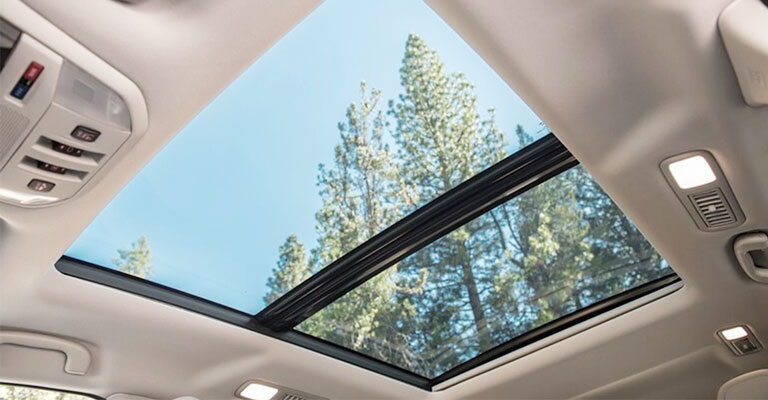 Spoiler Sunroof ($700 to $1,100)
This glass panel is mounted on top of the vehicle's roof system and has the capability to tilt and move. Depending on the size and model of your vehicle, the cost will vary.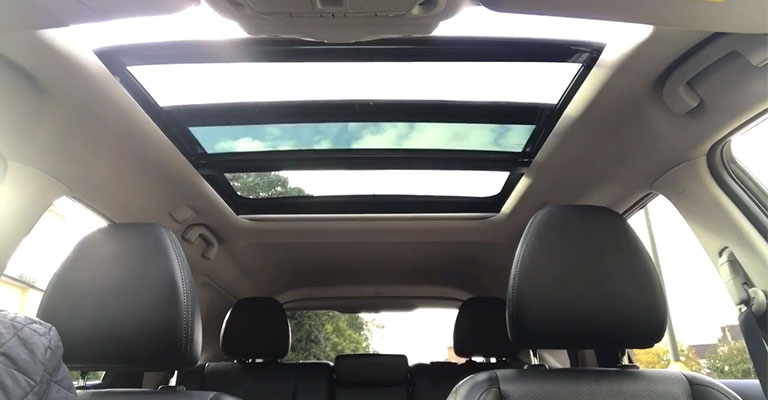 Pop-up sunroof ($400 to $900)
It is typically the most affordable for a manually operated sunroof and detachable.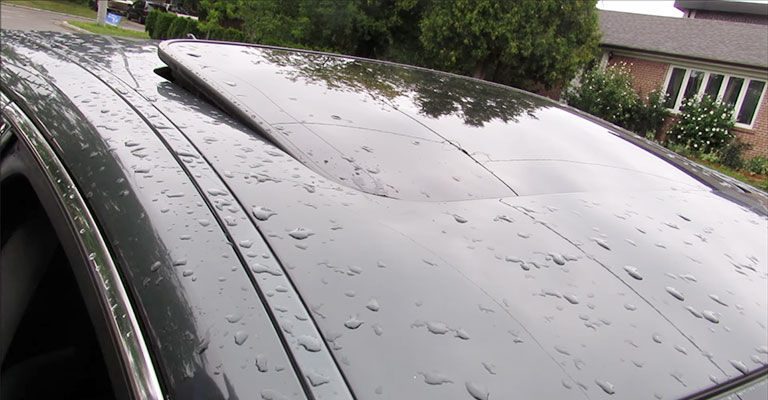 Factory Installed
For some makes and models, it might be considered an optional premium feature, even if it is a standard feature on your newly purchased vehicle. There are a variety of sunroofs to choose from, and the price varies depending on the type and model of the vehicle.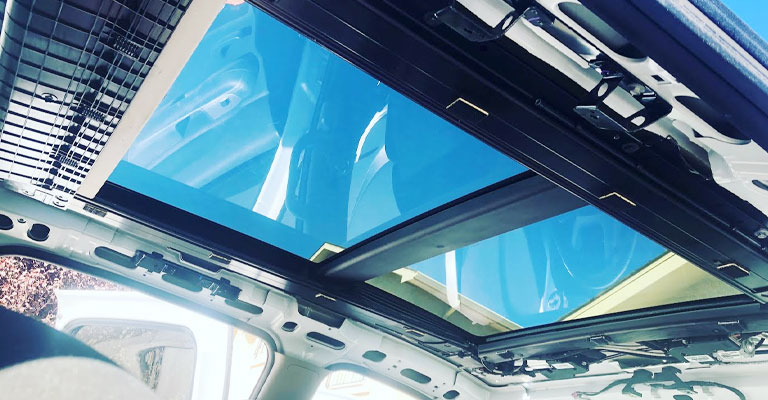 Does A Sunroof Add To The Value Of A Vehicle?
Adding a sunroof to a car can indeed increase its value and make it easier to sell it. Sunroofs are becoming a standard feature on a growing number of cars in the lower price ranges.
Depending on the make and model, adding a sunroof to a new car typically adds $500-$2000 to the price. When the time comes to sell the car, a certain amount of the extra value will come in handy.
If having a sunroof installed would make your driving experience more enjoyable, it is still worth getting it installed regardless of whether the installation will add significant value to your vehicle. Having a pleasant driving experience cannot be measured in dollars.
Can I Install A Sunroof In My Car?
A sunroof installation on a car is a complex, extensive process. This project requires cutting a hole in your vehicle's top, removing part of the metal frame safely, and carefully installing a glass sunroof.
It is possible to seriously damage your vehicle and incur costly repairs even if you make a minor mistake.
The project requires specialized tools and equipment in addition to being difficult. The chances of you having these tools on hand at home are extremely slim, which makes the DIY project even more difficult.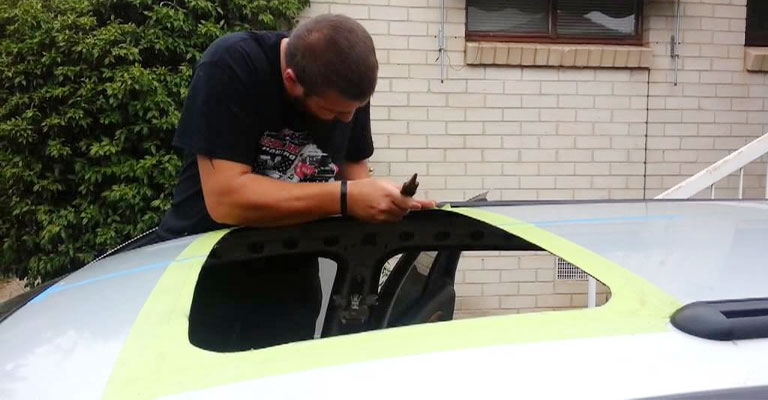 Therefore, it is recommended that you hire a professional to install an aftermarket sunroof. I wouldn't recommend attempting to complete this project by yourself.
Can You Get A Sunroof Installed After Purchase?
Standard Honda Civics do not have sunroofs, but they can be ordered as an option. Installation and warranty are extra charges if you want one. As part of the manufacturing process, a factory-installed sunroof is designed to mount flush to the roof of the vehicle.
Installation of an aftermarket product requires a technician to cut a hole in the roof, leaving a raised edge. Therefore, you should probably opt for a factory-installed sunroof rather than one that can leak and damage your car's interior.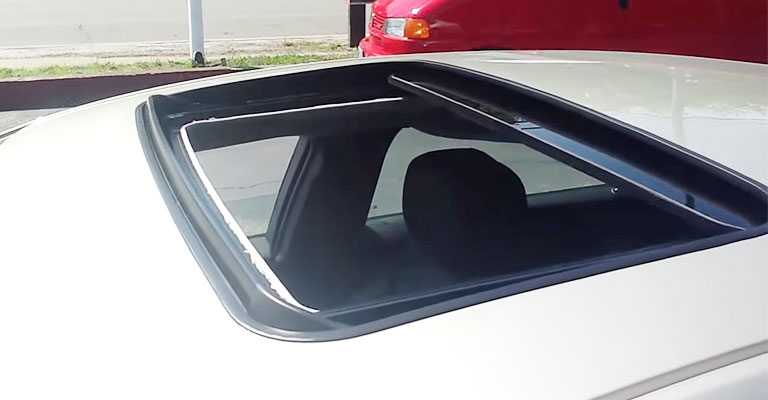 How Long Does It Take To Get A Sunroof Installed?
Your car's make and model will influence how long it takes for a professional to install a sunroof, but it shouldn't take more than two hours. Most cars will take even less time, sometimes less than an hour.
In general, installing a sunroof or moonroof takes 60 to 90 minutes. It is important to remember that this is the time between the start of the project and its completion.
Depending on how many customers are being serviced at the time, you may spend more than 60 minutes at the dealership or repair shop.
Benefits That Come With A Sunroof
When properly installed, a sunroof increases the price of your car, which is one of the biggest advantages of installing one. In addition to this, this add-on also features a number of other advantages. Aside from adding a luxurious look to your car, you will also gain a boost to the aesthetic appeal.
Besides letting in fresh air and sunlight, the sunroof also allows for fresh air to enter the car. As a result, all passengers will be able to enjoy an almost 360-degree view of the exterior regardless of weather conditions.
How Long Does A Sunroof Last?
When your sunroof is made from silicone or polycarbonate, you should expect it to last longer. You can often expect a higher-quality system to last about 15-20 years with ease, even if you overuse it.
Sunroofs that are made from lower-quality materials, such as plastic or neoprene, break considerably faster if you buy a cheaper model. A lower-quality sunroof may cost a little less, but it will leak more often and have a greater number of issues than a premium model.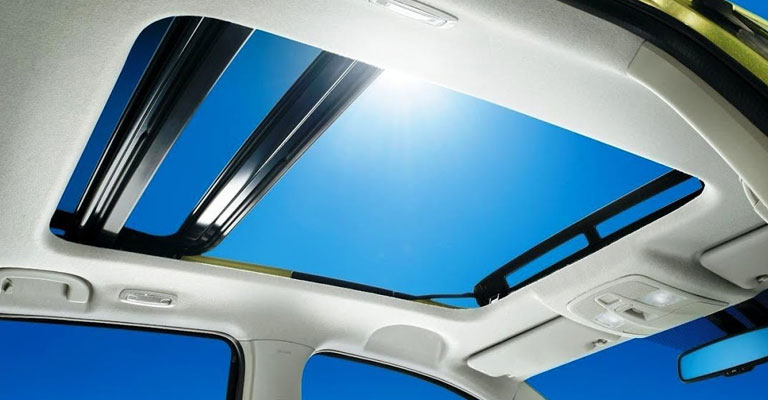 Pro Tips
If you are contemplating an aftermarket sunroof, you should keep in mind that a professional installer will need to be familiar with the construction of a car roof in order to install it properly. There can be no damage to any posts supporting the roof. It's crucial to find a technician with extensive experience for this reason.
If you want a good installation, you should go to a car dealership, an auto glass shop, or a general repair shop with experience installing sunroofs.
Make sure the dealership or repair shop you choose offers a warranty on all their services. In this way, the technician won't be stuck installing the sunroof incorrectly, leading to a malfunctioning sunroof.
The Bottom Line
A sunroof is a great way to display individual styles and preferences and is a standard feature on many newer models. Rolling the window of the sunroof is one of the most appealing things for a passenger to enjoy.
However, most drivers do not need sunroofs, even though they add sleek design touches to cars and are ideal for summer drives and stargazing at night.
You will have to maintain your sunroof regularly once it has been installed. In order to keep your sunroof functioning properly, it should be cleaned inside and out on a regular basis.
For smooth gliding when opening and closing, keep the track clean and lubricated. An annual visit to your sunroof professional may be necessary to make necessary adjustments.