Timing belt replacement is a common job that many car owners will need to do at some point in their vehicle's life. The labor costs can vary depending on the type of work needed and where it needs to be done, but they're usually fairly affordable.
There are a number of parts suppliers who offer timing belt replacements for different makes and models of cars, so you'll likely have few problems finding what you need. It is important to keep in mind that this repair might take a little longer than expected, so plan ahead accordingly when budgeting for the job.
Finally, factor in an estimated price tag before getting started on your project and you should end up with a final cost estimate that's within your range.
How Much Does It Cost To Replace A Timing Belt On A Honda Accord?
There are some Honda Accords that do not have a timing belt, which is something you have to be aware of. The timing belt is present if the vehicle is older than 2002, regardless of the type of engine.
The timing belt and timing chain will be used on models after 2002. In the four-cylinder Accords from 2003 until 2017, timing chains were used, but in the V6 models, timing belts were used. All Honda Accords made after 2018 come with a timing chain.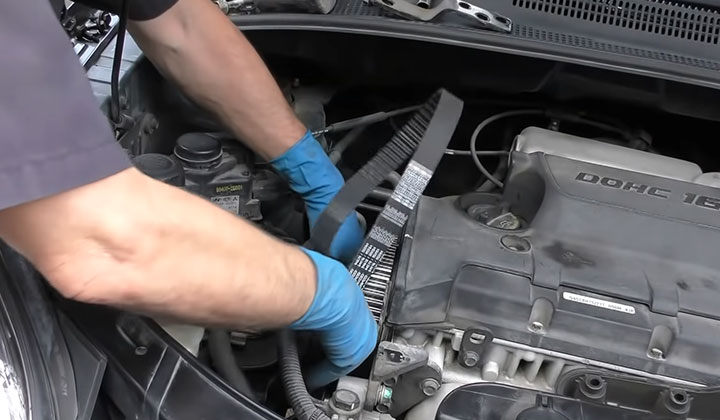 Honda Accord timing belt replacement costs range from $349 to $440, depending on whether your Honda Accord has a timing belt and if it needs to be replaced. If you want to actually have it installed in your Honda, then prices will get even more expensive.
Taking your Honda Accord to a mechanic for timing belt replacement will likely cost you between $450 and $900 because it is a labor-intensive job. The cost can vary depending on what year your vehicle is and where you take it for service.
In some cases, the price can go even higher, especially if you take it to a dealership for service. In that case, the cost could exceed $1,000. For a mechanic to access the timing belt, they will need to remove a number of parts from your engine compartment.
The reason it is such a costly job is because of that. Your mechanic may also replace the water pump at the same time since both are located near one another and have a similar life expectancy. In the same town, even the same mechanic can charge significantly different amounts for repairs.
To find out who in town has some good reviews and who you may be able to trust with this kind of service if you don't already have a mechanic you trust, it's best to do some research to find out who in town has some good recommendations.
Parts prices for timing belts vary widely based on make and model, so be prepared to pay more than necessary if you don't shop around carefully. Replacing the belts on your car or truck can take between two and four hours depending on how experienced you are working on these types of machines.
The final price will depend largely on the type of belt being replaced as well as where it was purchased from.
Timing Belt Replacement Cost
Honda Accord owners can expect to pay anywhere from $200-$600 for a timing belt replacement. It is important to schedule the work as soon as you notice any unusual noises or problems with your car's engine.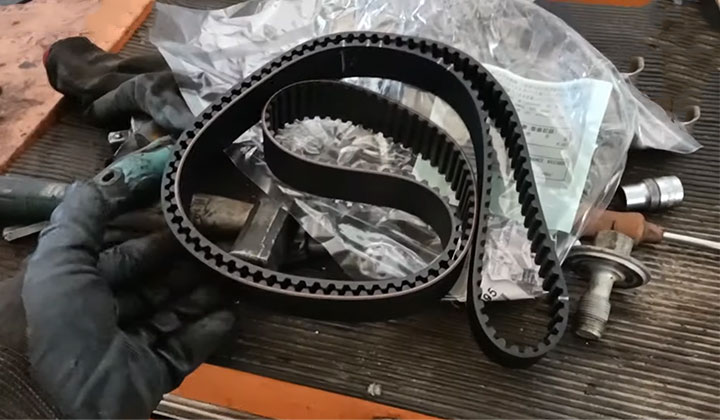 The exact cost of replacing a timing belt depends on the make and model of your car, but it is generally not too expensive. If you experience significant damage beyond what is caused by wear and tear, then it may be necessary to replace the entire engine block instead of just the timing belt.
Be sure to research various repair shops in your area so that you get an accurate estimate of what will be required before making a purchase.
Labor Costs
Honda Accord timing belts can cost anywhere from $200 to over $1,000 depending on the make and model of your vehicle. It is important to get a professional who knows how to replace the belt correctly in order for your car to run properly.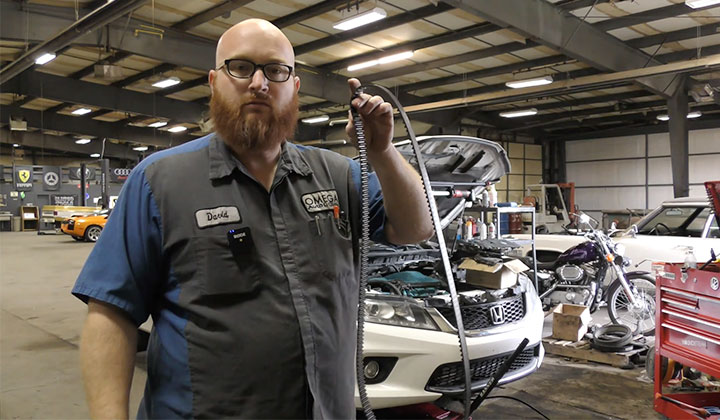 Depending on what type of belt you need, labor costs may range from around $80-$120 per hour. Make sure that you have proper tools and supplies before beginning work so that costs are kept down as much as possible. If you notice any problems with your engine while the timing belt is replaced, it's important to take it to a mechanic immediately.
Parts Prices
Timing belts on Honda Accords can cost anywhere from $200-$2000 depending on the make and model of your car. You may be able to save by getting a timing belt replacement done at a dealership, but this will likely increase the price tag by around $500-$1000.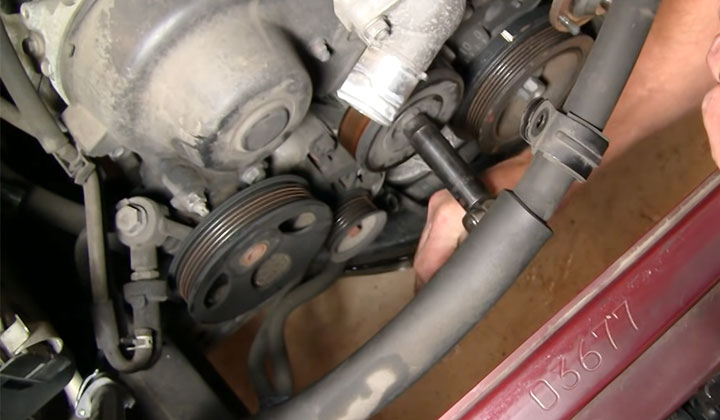 There are numerous other things that can go wrong with your Accord's engine which may necessitate a timing belt replacement as well, such as water pump failure or faulty valves/camshafts – so it is important to consult an expert before making any decisions about repairs or replacements.
It is also important to keep in mind that not all Honda Accords have timing belts, so if yours does not appear to be one of these cars then you should definitely get it replaced regardless of the cost.
Finally, never forget that even after replacing your timing belt there are still possible complications and dangers involved with driving an older vehicle such as the increased risk for accidents or reduced fuel efficiency.
Estimated Time It Will Take To Replace The Belts
Although Honda Accord models vary in engine size and belt type, a timing belt replacement on most models will take around 2 hours to complete. If your car has over 180,000 miles on it, you may be able to save money by getting the timing belts replaced by an independent mechanic instead of through Honda.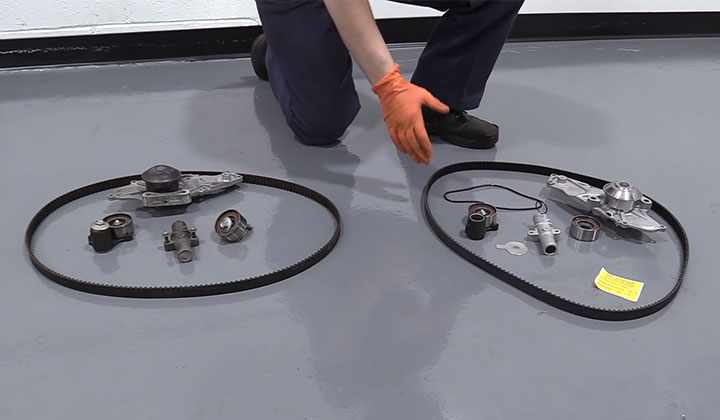 Timing belts are one of the most common parts that need to be replaced on Hondas, so keep this in mind when making your decision about whether or not to repair or replace them yourself. Be prepared for labor costs as well as Parts & Labor costs associated with replacing the timing belts on a Honda Accord – these can add up quickly.
When considering a timing belt replacement for your Honda Accord, always consult with a qualified technician who can diagnose any issues before starting work.
Final Price
The final price will depend on the make and model of your Honda Accord, so it's important to get a quote from an expert before you start work. You'll need to replace the timing belt if it shows any signs of wear or tears, so be prepared for a cost that can range anywhere from $200-$800+.
If you're having trouble finding a replacement part locally, don't worry–you may be able to find one online for less money. Make sure to schedule your maintenance in advance so that you avoid costly repairs down the road. Keep in mind that not all Honda Accords require a timing belt replacement; consult your car's owner manual for more information.
FAQ
When should a timing belt be replaced on a Honda Accord?
Honda recommends that timing belt replacements be done every 105,000 miles or 3 years, whichever comes first. If your car has been in an accident, you may need to replace the timing belt as soon as possible under certain circumstances.
Is it worth fixing the timing belt?
Timing belts aren't usually replaced often, but many last over 100,000 miles. The estimated cost of replacement may vary depending on the model and year of your vehicle.
How long do timing belts last in Honda's?
Honda Accord timing belts need to be replaced about every 60,000-100,000 miles. Checking the water pump, timing belt, and pulleys can help save you a lot of money in the long run.
How long does a timing belt change take?
Timing belt changes can be a costly service, depending on the vehicle. The process usually takes 4-8 hours, depending on the vehicle. Replacing the timing belt before it breaks will prevent engine damage and save you money in the long run.
It is an intricate, labor-intensive process that can take 4-8 hours, depending on the vehicle . Timing belt changes are usually scheduled at 70,000 miles and every 6 months thereafter.
What happens if the timing belt breaks while driving?
If your timing belt breaks while you're driving, the engine will stop and you could get a ticket for not having a belt on. If the timing belt doesn't come off fast enough, it can cause damage to other parts of the engine and cylinder heads.
A replacement timing belt costs about $200. Time is relative when it comes to this repair- replacing or repairing your timing belt can be done quickly or slowly depending on how severe the issue is initially.
Can I replace the timing belt myself?
If your car has a timing belt, it's important to replace it at some point. Timing belts can last up to 100,000 miles and may need to be replaced sooner if they show signs of wear or tear.
There are a few tools you'll need for the job: an engine disassembly tool, a removal and inspection tool for the timing belt/water pump pulley/tensioner assembly, and a replacement timing belt/water pump pulley/tensioner assembly.
Do Honda timing belts break?
Honda timing belts are lifetime parts and if your belt is found to be broken, frayed, or worn down, it needs to be replaced. The inspection process for Honda timing belts is easy and can be done yourself with a few simple steps.
If you find that your Honda timing belt has failed, replace it as soon as possible to avoid serious complications.
Is the timing belt or chain better?
Timing belts are stronger than timing chains and last longer. They're quieter than timing chains and easier to replace. Chains are cheaper, while belts tend to be more expensive but last longer.
The choice between a chain or belt depends on personal preference – they're both strong and quiet.
Why Does My Honda Accord Make A Rattling Noise?
Causes why Honda Accord make rattling noise:
Ball joints
Struts or strut mount
Sway bar links problem
To Recap
Replacing a timing belt on a Honda Accord can cost anywhere from $200-$600, depending on the make and model of your car. It is important to have your car serviced by a qualified mechanic if you plan to replace the timing belt yourself, as this job requires special tools and knowledge.