The recommended interval for changing brake fluid in a Honda vehicle can vary depending on the specific model and year of the car, as well as the driving conditions and usage.
In general, it is recommended to change the brake fluid in a Honda every 2-3 years or every 30,000-45,000 miles, whichever comes first. It's important to note that brake fluid is hygroscopic, which absorbs moisture from the air over time.
This can lead to a decrease in the fluid's effectiveness and potentially cause brake system damage.
Therefore, if you notice any signs of brake fluid contamination or degradation, such as discolored or cloudy fluid, a soft or spongy brake pedal, or a noticeable decrease in braking performance, it's important to have the brake fluid checked and potentially changed as soon as possible.
It's always a good idea to consult your Honda owner's manual or contact your local Honda dealership or certified mechanic for specific recommendations on brake fluid change intervals for your particular Honda model.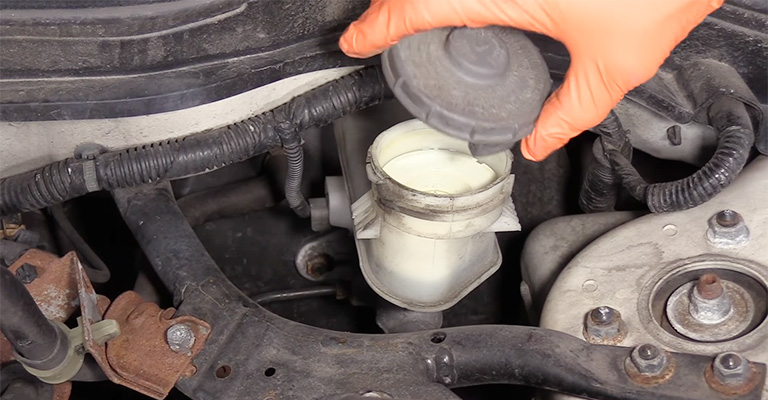 How Often Should I Change The Brake Fluid?
When it comes to changing the brake fluid, each manufacturer offers a unique schedule. Your Honda, for instance, might need brake fluid replacement every three years.
You can find more details about this in the owner's manual of your car. To be on the safe side, replacing brake fluid every two years is a good rule of thumb if you're not sure. Because of this, it's better to change the brakes on your car more frequently than to be on the safe side.
Having said that, your brake fluid changing schedule also depends on the performance and use of your vehicle.
Replacing the brake fluid once every six months on very fast vehicles with large engines is recommended. Some racing cars may need to change their brake fluid once or twice a year.
The manufacturer's manual can provide you with more details about how you can change your brake fluid. Each car has a different set of needs, so check it out. A person who drives more than the average may need to change their brake fluid more frequently.
Even so, if you are still unsure about how long you should wait between car maintenance changes, remember that it's better to be safe than sorry. You are better off changing it periodically than waiting too long.
What Is Brake Fluid?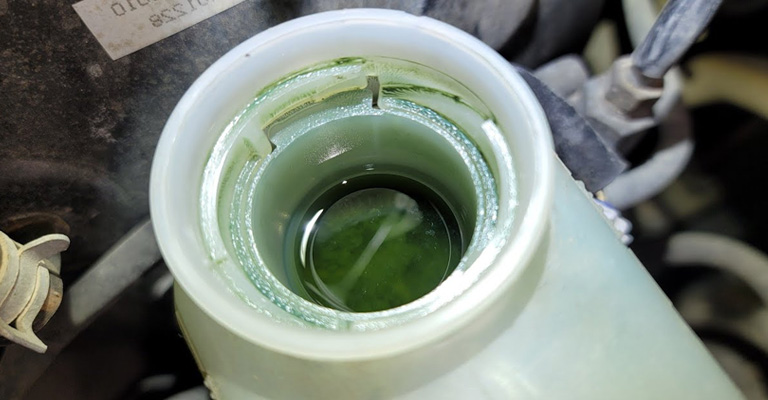 Unlike other vehicles, your Honda has hydraulic brakes. It involves applying pressure to brake pads using a fluid traveling through brake lines. By transferring this pressure to your car's wheels, these pads reduce the speed of the wheels.
If you apply more pressure to your brake pedal, your car will stop more quickly. Contaminated brake fluid means that pressure decreases when you press the brake pedal, which means your car can't come to a complete stop as soon as possible.
The same scenario can result in dangerous situations, which is why you should pay attention to your Honda's brakes.
Types Of Brake Fluid
The market is filled with several types of brake fluids. In most cases, however, Honda vehicles do not require a special type of brake fluid.
Standard brake fluid found in auto shops is good enough for most cars, as long as they aren't race cars. The following are a few types of brake fluids you should know about:
1. DOT 3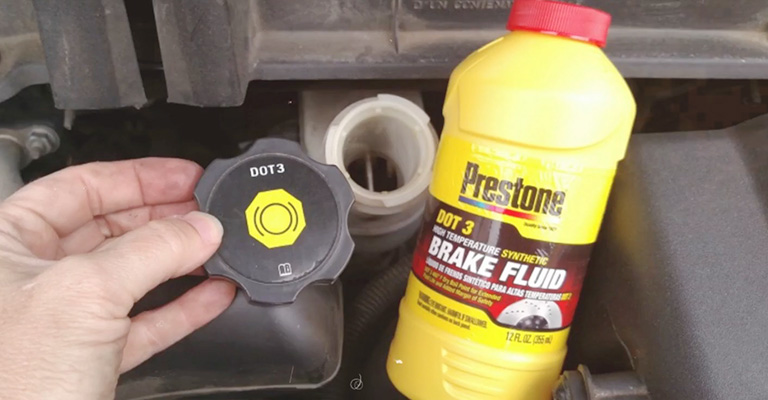 Among the best fluids for regular vehicles, this is a glycol-ether-based one. There is a boiling point for DOT 3 brake fluid of around 400 degrees Fahrenheit.
2. DOT 4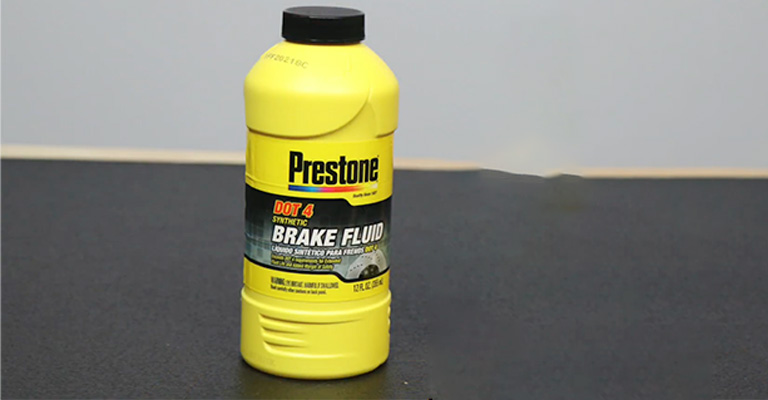 Brake fluids in this class are similar to DOT 3 but may contain additional additives to increase their boiling point.
Brake fluids DOT 4 are usually found in race cars and high-performance vehicles. In some cases, you can also use DOT 4 for regular cars, provided the manufacturer permits it.
3. DOT 5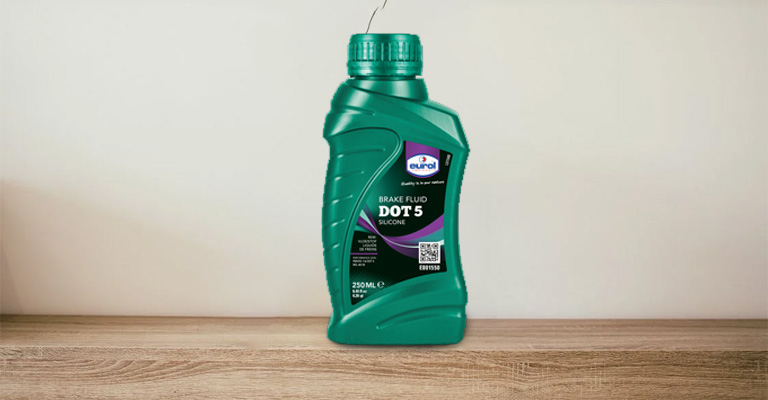 It is more expensive than other brake fluids and is primarily used for special purposes. Next time you shop for brake fluid, avoid this fluid because it is not suitable for regular vehicles.
4. DOT 5.1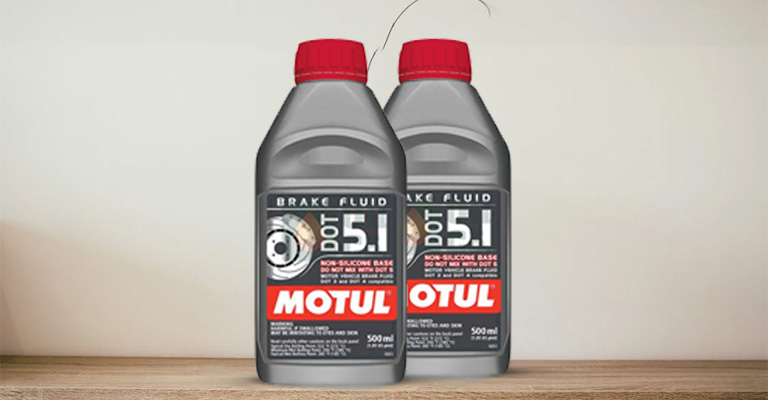 Finally, DOT 5.1 offers many of the same benefits as DOT 3 and 4 fluids but with a lower viscosity. It's not always necessary to use this fluid, though, so you may want to go with DOT 3 or DOT 4 instead if your car doesn't explicitly state to use it.
What Is A Brake Fluid Exchange?
Honda brake fluid exchanges are performed by completely removing your Honda brake fluid and replacing it with new fluid. As part of this service, you must also flush your brake fluid.
This is a preventative maintenance service for your Honda CRV or other Honda vehicle. When moisture enters the hydraulic braking system of your vehicle, your automobile needs to have the brake fluid changed.
In addition, a brake fluid exchange is needed whenever brake pads are replaced or when a new brake system is installed.
A Honda-certified technician will be able to tell you whether the brake fluid exchange will improve your vehicle's braking performance.
Signs That My Honda Needs A Brake Fluid Exchange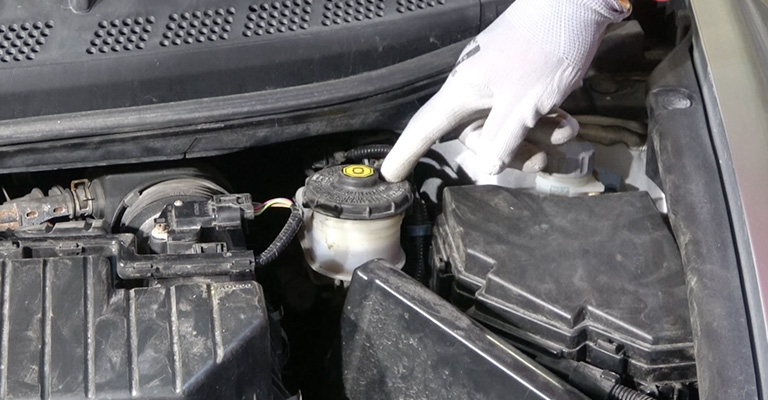 To determine whether you need a brake fluid exchange, master technicians and Honda-certified professionals can check your brake fluid.
The braking system should be checked as soon as possible if you detect a burnt smell while driving.
The professional can determine whether you need brake fluid exchange if you are experiencing braking problems.
Our Honda-certified technicians have received extensive training to determine whether your braking system is malfunctioning.
Contaminated Brake Fluid Can Affect How Your Brakes Operate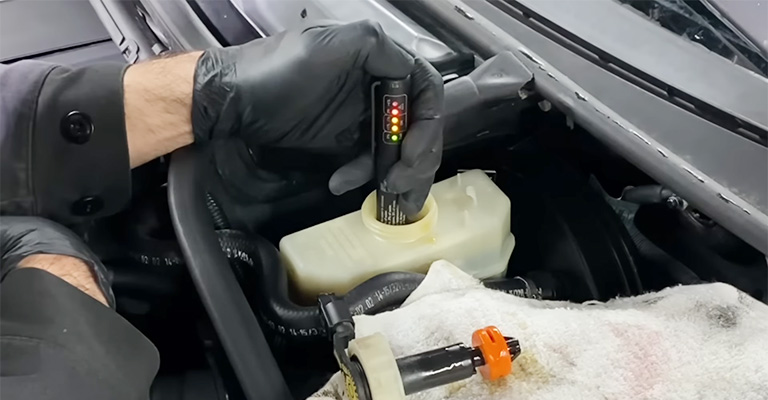 The hydraulic brake system is used on all modern vehicles for slowing and stopping. After several years of normal use, brake fluid (also known as hydraulic fluid) can become dirty and contaminated.
In either case, the brake fluid's chemistry will be affected as all its additives wear down over time or moisture is introduced to the hydraulic brake system.
If your brake fluid becomes contaminated, it can start to have a significant impact on the performance of your brakes. You may notice squishy or slower braking when stopping hard or stepping on the pedal.
What Services Should Accompany My Brake Fluid Exchange
Exchange of brake fluid can be beneficial when you have any brake system replacement or installation work done.
When you begin by selecting the best standard for your vehicle, you'll be able to enjoy the benefits for years to come. The brake fluid should typically last between four and five years under normal conditions without any issues.
When performing an oil change, it may be helpful to have your brake fluid inspected. If you fail to exchange your brake fluid when it is essential, your braking system will suffer further damage.
Why Brakes Get Deteriorated Over Time?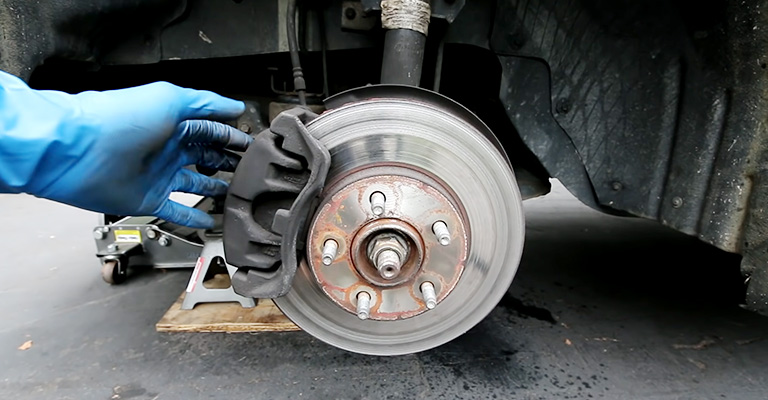 Normally, brake fluid has no leaks, as it is contained in a closed mechanical environment. The problem comes when moisture leaks into the braking system, creating gunk or rust.
This will reduce the efficiency of the braking fluid, and that is what causes the brakes to deteriorate. Additionally, brake fluid that has been contaminated lowers its boiling point.
Therefore, water in the braking system will evaporate, which results in reduced braking pressure. Consequently, your Honda's brakes will not work as efficiently because there is less pressure applied to the brake pads.
How to Bleed The Brakes?
To change the brake fluid, one must first bleed the brakes.
By pushing new brake fluid into the brake lines, you force the old fluid out of the system by yourself. In addition, you will remove any gunk, rust, or other impurities accumulated in your brake system.
This requires a wrench to remove brake calipers, some containers, and a person to press the brake pedal to release fluid. Once your vehicle gets out of gas, old fluid will be deposited in the catch container.
When bleeding your Honda brakes, it's essential to open the valves carefully without letting air bubbles enter.
Final Words
Suppose the process mentioned above seems complicated to you, or you simply want a professional to change the brake fluid in your Honda. In that case, you should take your vehicle to an authorized Honda service center.
Additionally, to change the brake fluid, the professionals can perform other maintenance operations which ensure that your braking system works properly. Safety on the road should always be the most important priority, right?