It's important to change your fuel filter on a regular basis in order to keep your car running smoothly and avoid costly repairs down the road. Honda Accord fuel filters are easy to access and change, so you can do it yourself without any special tools or knowledge.
Small particles and impurities are kept from entering the fuel injectors of your Honda Accord by the fuel filter. Whenever you pump gas from a tank, it goes through fuel lines, through a fuel filter, and into the injector.
The clogs or ineffectiveness of the fuel filter can cause dirty fuel to enter the injectors, causing engine wear, rough running, and difficulty starting. It is recommended to change the fuel filter in a Honda Accord every 30,000 to 50,000 miles.
Fuel filter replacement is one of the items that Honda owners who fail to perform regular maintenance eventually need to replace. The process isn't as complicated as it sounds.
In tougher and steeper road conditions, you might notice that your Accord feels sluggish if you are overdue for this maintenance. A professional can do this job quite quickly, but it will cost you.
This may take you longer, but you will save a considerable amount of money. Either option is fine but remember that a clogged fuel injector may result from running with a bad fuel filter. In the worst-case scenario, it could destroy the fuel pump and fuel system.
How To Change The Fuel Filter In A Honda Accord?
In addition to saving a substantial amount of money, you can do the fuel filter replacement yourself if you are handy. Here's how to do it: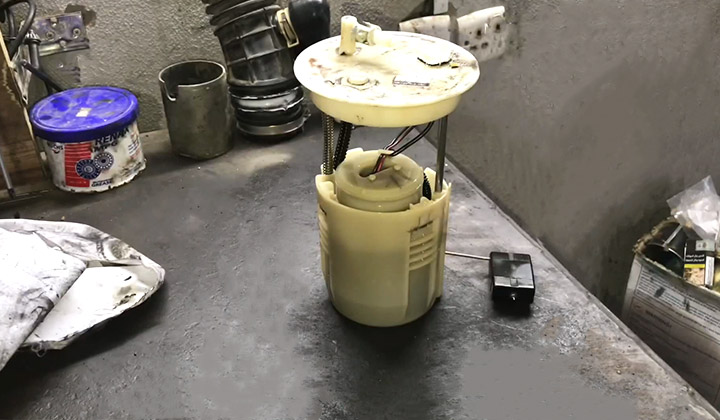 Disconnect the negative battery terminal after parking your car in a well-ventilated area.
After removing the gas cap, the fuel system can be relieved of any pressure.
The next step is to locate the fuel filter. Accords from 2001 have their air filters located near the brake master cylinder, at the back of the engine.
By rotating the nut counterclockwise, loosen the lower fuel line nut with a 14mm wrench. During this step, if gas is spilled you can catch it with a pan under the fuel line.
Pull the lower fuel line off once you have removed the nut.
Then, rotate the upper fuel line counterclockwise to loosen the Banjo bolt by using a 17mm wrench. Take out the fuel line after the nut is removed.
Then, remove the two bolts holding the fuel filter in place with a 10mm flare nut wrench.
The top of the fuel filter should now be free to be removed from the clamp, and you can replace it with a new fuel filter by unclipping the alignment hole.
Fuel lines should be reconnected in a backward fashion. Then, the battery should be reconnected.
Check your filter for any leaks by turning the engine to the ON position.
Consider taking your car to a repair shop if you feel overwhelmed by these steps. Despite the higher cost, you will at least have the assurance that the repair is done correctly.
Change Your Fuel Filter on a Regular Basis
Changing your fuel filter on a regular basis is important to help keep your Honda Accord running smoothly. There are several types of filters available, so find the one that best fits your needs.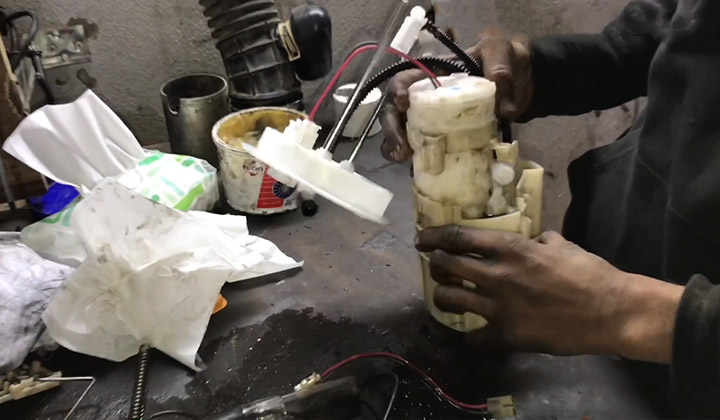 Use the manufacturer's instructions to change the filter and make sure you do it correctly. Avoid over-filtering or under-filtering as both can cause problems with your engine performance and emissions levels in your car or truck.
Be sure to replace the fuel filter every 6 months or 12,000 miles, whichever comes first.
Keep Your Car Clean and Well Maintained
Keep your Honda Accord running smoothly by regularly changing the fuel filter. This can help avoid costly repairs and ensure a long lifespan for your car.
Fuel filters are small and difficult to access, so take care when doing this yourself. A clogged fuel filter will cause poor engine performance and may even lead to an emissions inspection failure.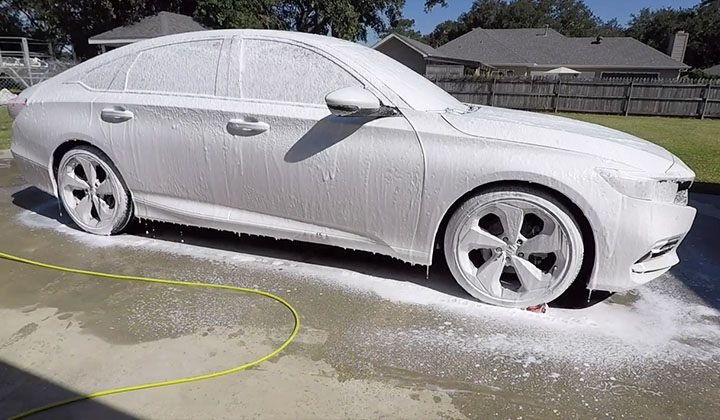 Be sure to follow the Honda Accord's owner's manual instructions when replacing the filter–or have a mechanic do it for you if you're not confident in your automotive repair skills.
Avoid Having to Replace an Engine Soon After Changing the Fuel Filter
Changing the fuel filter on your Honda Accord is an easy task that you can do yourself in a few minutes. Make sure to use the right type of filter for your car and replace it according to the manufacturer's instructions.
If you have recently changed your engine, avoid using high-sulfur fuels until the new one has had time to break in properly. Follow these steps if you are having problems with poor performance or sudden starts and stops: check air filters, spark plugs, Yoshi exhaust system, etc.
Don't wait too long before changing your fuel filter – replacing an engine soon after changing its filter can save you money and hassle down the road.
Honda Accord fuel filters are easy to change
The fuel filter in your Honda Accord is a simple, but important part of the engine that helps to keep the car running smoothly. Changing the fuel filter is easy and can be done by yourself with just a few bolts and screws.
Make sure to have all of the necessary tools before you start, including a wrench or pliers for loosening nuts and bolts, and an Allen key for removing them. Change your Honda Accord's fuel filter every 6 months or 10 000 miles, whichever comes first; whichever feels more comfortable to you as a driver.
Keep your Honda Accord running like new by regularly changing its filters.
FAQ
Does a Honda Accord have a fuel filter?
Honda Accord owners may want to check their fuel filters regularly and replace them as needed. The filter can be loosened by removing the nut from the fuel line, disconnecting the fitting on the rear of the engine, and lifting up and removing it.
Owners will also need to loosen the screw at either end of the filter housing in order for it to be removed easily.
When should I change my Honda fuel filter?
Follow the manufacturer's guidelines for the proper replacement to ensure a smooth ride every time you hit the road. Keep an eye out for other issues that might require you to change your Honda fuel filter on schedule as well- this includes checking emission levels, too.
Where is the fuel filter on a 2018 Honda Accord?
The fuel filter is located beneath a silver panel with the Honda logo on the left side of the air cleaner box. To access it, you will need to remove the cover using a flathead screwdriver or wrench and then remove the foam sealant around the edge of the filter and replace it with new filter material.
Route clean gas lines from each cylinder under the hood up to and past the fuel filter before connecting them to your parking brake reservoirs(s).
Where is the fuel filter in a 2016 Honda Accord?
The fuel filter is located on the right side of the engine near the firewall in a 2016 Honda Accord. It should be cleaned every 7,500 miles or as directed by your vehicle's manufacturer.
If you experience problems with starting or running, it may be due to a dirty or failed fuel filter. To replace the filter, remove two screws and then pull out the old one before installing the new one.
How much is a fuel filter for a Honda Accord?
Your specific Honda Accord's fuel filter should be replaced every 6 months, on average. The cost of a replacement can range from $192 to $221, depending on the make and model year of your Accord.
Keep in mind that this is an estimate only – prices will vary depending upon your specific car and location within the US.
How many filters does a Honda Civic have?
Honda Civics come with two air filters- one located in the intake duct and another under the hood. The first filter is responsible for removing dirt, dust, and other airborne contaminants from your engine.
The second filter helps to improve fuel economy by trapping harmful particles before they reach your exhaust system.
Do you need to change the fuel filter Honda Civic?
You should check your Honda Civic's fuel filter regularly to make sure it is clean and functioning properly. Disconnect the fuel lines by unscrewing the connector plates at both ends of the line, then removing them altogether.
Remove and clean the old filter using a suitable cleaner before installing a new one in its place on the fuel line connector plate. Reconnect all of the fuel lines properly, making sure you seal them at both ends with silicone or another suitable adhesive tape.
To Recap
If your Honda Accord is experiencing decreased fuel economy, the most likely culprit is a clogged fuel filter. To change it yourself, first, remove the gas cap and then unscrew the plastic cover to access the filter.
Remove any dirt or debris from the filter area, replace it with a new one and screw it back into place. If you have difficulty getting the filter off, try using an oil-based cleanser before trying to replace it.