Maintaining your car will help you save money. Your vehicle's performance can be adversely affected by clogged fuel injectors, resulting in less power and fuel economy.
During the course of the year, clean your fuel injectors to make sure your engine runs smoothly. Kits to clean fuel injectors are very affordable and easy to use.
If your Honda Accord's fuel injectors need cleaning, remove the hoses from the fuel pump and disconnect them from the car's engine.
You should choose a cleaning kit that is suitable for your specific vehicle. Fuel injector cleaner should be available in the kit along with a hose that connects to the injector and rail.
Polyetheramine (PEA) makes it easier to dissolve carbon deposits, so choose a cleaner containing this ingredient.
How To Deep Clean Honda Accord Fuel Injector?
Honda Accord fuel injectors need to be cleaned regularly in order to keep your engine running smoothly. Disconnect the hoses from the fuel pump and remove them from the car's engine.
Pour fuel injector cleaner into the gas tank. A fuel injector cleaner is a chemical product used in the fuel injection system of the Honda Accord.
It helps in cleaning the injectors and making them clean, which results in improved fuel economy and better performance of the vehicle.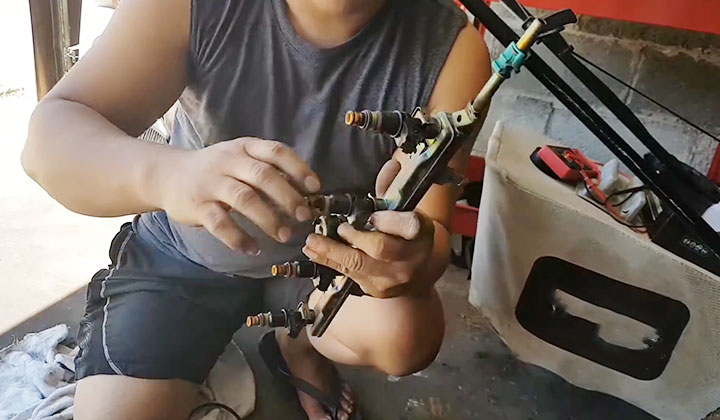 Vacuum out all of the dirt and debris located within your fuel injection system – this will ensure proper operation for years to come.
Step 1:
Your fuel injectors may be difficult to locate since different types of engines have different layouts. Find out where your vehicle's fuel injectors are by studying the manual. This information can also be found online.
Step 2:
Fuel injectors must be disconnected from the fuel pump. On one side of the engine, there should be a fuel pump. Disconnect the fuel injectors from the fuel pump by gently pulling them out.
After you remove the injectors, connect the fuel return line to the fuel pump to allow the gas to flow back into the tank while you clean the injectors.
Step 3:
If you have a vacuum line connected to a pressure regulator, disconnect it. If your vehicle has a fuel pressure regulator, locate the vacuum line which is attached to it.
Above the point where the vacuum is connected to the regulator, brace the vacuum line. Gently remove it from the regulator.
Step 4:
Clean the fuel port with the cleaning kit. Identify the fuel port that is connected to the engine's fuel rail.
You will find detailed instructions in the cleaning kit regarding how to attach the hose and fitting. Obviously, this will vary from kit to kit, but make sure that the fitting is attached to both the hose and port properly.
Step 5:
Prevent buildup of pressure in the fuel tank by removing the cap. By injecting a cleaning solution into the fuel injectors under pressure, the cleaner will remove dirt and debris.
Ensure that the fuel tank cap is removed before starting the cleaning process. Excessive pressure could cause combustion if the tank cap is not removed.
Step 6:
Your injectors will be cleaned by turning the vehicle to let the cleaning fluid in. Be sure to turn off your fuel pump before beginning.
Turn your engine on and let it run for a few minutes. Once the cleaning fluid has been consumed, the motor will stop working on its own.
Step 7:
Your pump and injectors need to be reconnected after you remove the cleaning kit. Disconnect the fuel port hose and fittings. Attach the power supply and vacuum hose to the fuel pump. Reinstall the fuel cap.
Honda Accord Fuel Injectors Need Cleaning
Some tips on how to deep clean a Honda Accord fuel injector: Remove the injection pump and clean with a degreaser.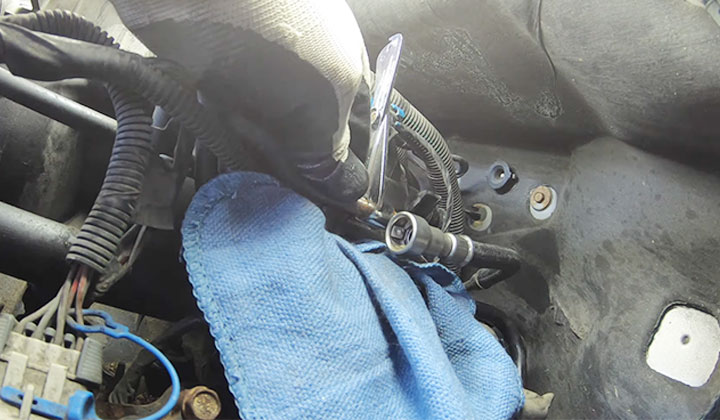 Wipe down the injectors and surrounding area with a cloth or sponge Pour in some carburetor cleaner and let it sit for 10 minutes Rinse off all the components carefully, making sure not to miss any spots.
Can clogged fuel injectors be cleaned?
If your car is experiencing decreased fuel economy or errors during startup, it may be time to clean your fuel injectors. The process of cleaning injectors can be dangerous if done incorrectly, so make sure you have the right tools and know-how before starting.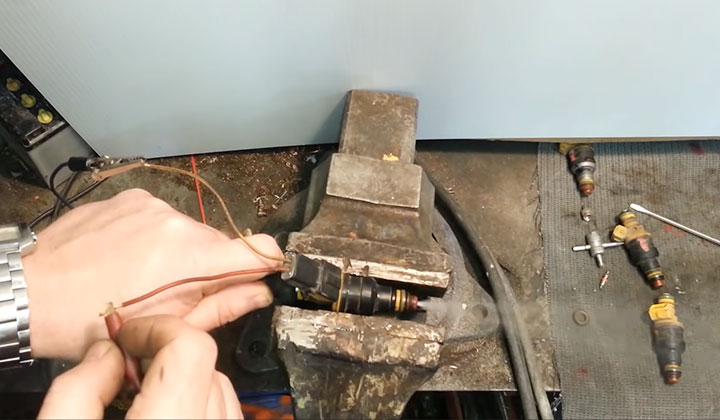 Cleaning injectors requires special equipment and knowledge – take care to prepare properly beforehand to avoid damage to your engine or vehicle. Proper preparation will help ensure a successful and safe removal and cleaning process for your injectors.
Use Honda Accord (2005-) specific products
Honda Accord fuel injectors require special attention when it comes to cleaning because of the complex design and sensitive components. Use Honda Accord specific products like injector cleaner or a carburetor jet kit for best results.
Be sure to use a proper solvent and avoid using harsh chemicals that could damage your car's internals. If you're having trouble getting rid of stubborn deposits, consult your local mechanic for help with a deep cleanse solution tailored specifically to Hondas' engines Follow the instructions carefully and don't overreach; otherwise you may end up causing more damage.
Remove Hoses From Fuel Pump & Disconnect From Car's Engine
If you have a Honda Accord, there is a good chance that the fuel injector needs deep cleaning. The first step in this process is to remove the hoses from the fuel pump and disconnect them from the car's engine.
Next, use a gas-sniffing device to identify any harmful gases that may be present before proceeding with the cleaning process.
A clean cloth should then be used to wipe down all surfaces of the injector while using an appropriate cleaner – never pour gasoline directly onto an injector. Finally, reconnect all of the hoses and test your car's engine to ensure proper operation
Soap & Hot Water – Swirl Around To Melt
Start by pouring soap into a large bowl or sink. Add enough hot water to cover the soapsuds, and swirl around to melt the soap. Reach behind the car and unplug any cables that are plugged in near the fuel injector(s).
Wipe down all surfaces surrounding the injectors with a sponge soaked in cleaner, being careful not to get any liquid on your skin or clothes Plug everything back in and start the engine
Hang Hoses On Cold Air To Cool Quickly
If you have a Honda Accord, it is important to keep the fuel injector clean so that your engine runs smoothly. One way to do this is by using cold air to cool quickly.
You can hang hoses on the outside of your car or use an ice pack to cool down the injector faster. Remember not to overcool the system as this could damage it and cause problems with acceleration and emissions levels.
Take care when cleaning the injector as improper methods could result in complications down the road.
Vacuum Dirt Or Debris Out Of System
Honda Accord fuel injectors need to be deep cleaned on a regular basis in order for the car to run properly and efficiently. A vacuum cleaner with a flexible hose is the best tool for this job, as it can get into tight spaces.
Make sure to empty the cleaning solution down the drain after use, as it can contain harmful chemicals. If debris or dirt remains inside of the system, you will need to take your car into an authorized dealer for service.
Keep in mind that not all fuels are compatible with injection cleaners; consult your owner's manual before attempting this task yourself.
Can clogged fuel injectors be cleaned?
If your fuel injectors are clogged, you may need to clean them with a cleaning solution. However, be aware that this could damage the injectors. In some cases, it may be necessary to remove the injectors in order to clear them of debris.
This process can be more expensive than receiving quick service from a mechanic. Be warned that cleaning solutions can also damage other parts of your engine if not used properly.
If you notice any problems with your vehicle's performance after using a cleaning solution on the fuel injectors, contact a mechanic as soon as possible for further inspection or repair work.
Will seafoam clean fuel injectors?
If your car is having issues starting or running poorly, sea foam may be the answer. Sea foam can help to clean and lubricate your fuel system, which can help resolve problems with starting and running smoothly.
Sea foam also protects against deposits and harmful residues that can build up in your engine over time. Finally, sea foam helps to eliminate sludge buildup in carburetors, injectors, and valves – keeping them working properly so you don't have any trouble driving Your vehicle.
Will a bad fuel injector throw a code?
If your car's Check Engine Light comes on and you notice a decrease in fuel efficiency or "misfire" codes, it may be time to have the fuel injector inspected.
A lean air/fuel mixture can cause a "code 13" malfunction of the oxygen sensor, which will then trigger other warning lights and systems in your car.
Evaporative emission (leaning) from the engine can also lead to malfunctions with the oxygen sensor–so make sure you're keeping an eye on emissions levels.
Finally, if your car is experiencing problems due to clogged fuel injectors, take action immediately by having them cleaned or replaced.