The hubcaps on a vehicle can become unsightly if they are not properly maintained. It is possible for caps to become discolored and scratched as a result of grime accumulation.
Scratches can be removed relatively easily, and hubcaps can also be cleaned and polished simultaneously. It depends on how deep the scratches are, however, how they can be removed.
Even so, maintaining the caps is relatively simple, and it can take anywhere from 10 to 30 minutes. If the scratches are severe, it is best to call a professional. Clean the hubcap with a cleaner and apply pressure until the scratch goes away.
Wipe down any excess cleaner and allow the Hubcap to dry before driving again. Avoid hitting or rubbing against the Hubcap while in use; this may cause further damage.
How To Fix Hubcap Scratches?
Examine the scratches to determine their severity. Using your fingernail, you can gauge the depth of the scratch.
Apply plastic cleaner to the hubcap. Squeeze a small amount from the tube at a time. On the scratched area, as well as on the rest of the hubcap, apply some.
The plastic cleaner should be applied with a damp sponge in small circular motions over the hubcap.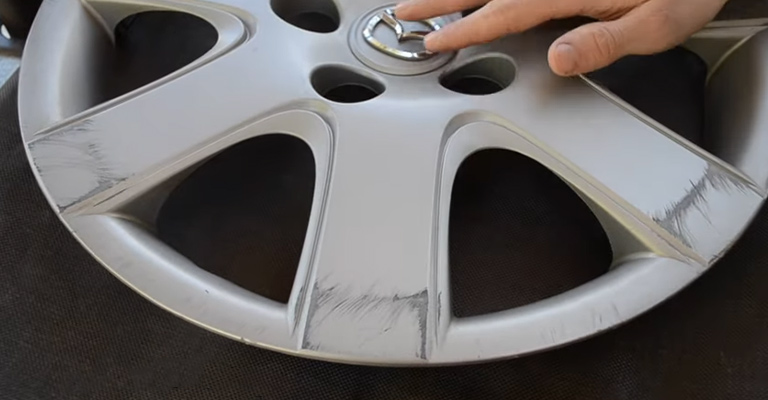 Scratches can be removed by applying pressure to the scratched areas.
Use a microfiber towel to wipe down the hubcap. Circular motions should be used until the polish is removed and the hubcap appears buffed.
You should reexamine the area that has been scratched. It will take more than plastic cleaner/polish to remove scratches.
The best way to clean automotive sandpaper is to soak it in water for ten minutes. Depending on the severity of the scratch, the grit level should be above 600. Headlight scratches can be removed in the same manner.
Using wet sandpaper, scrub the scratches until they disappear. A finer grit of sandpaper, such as 1000 grit, should be used if the scratch is deep. It will also need to be soaked.
Using a microfiber towel, remove any excess grit. Buff the hubcap again after reapplying the plastic cleaner.
Assess the severity of the scratches
If the hubcap scratches are superficial, you can try using a polish or a clear sealant to protect the finish. If the hubcap scratches are more severe, you may need to replace the Hub Cap.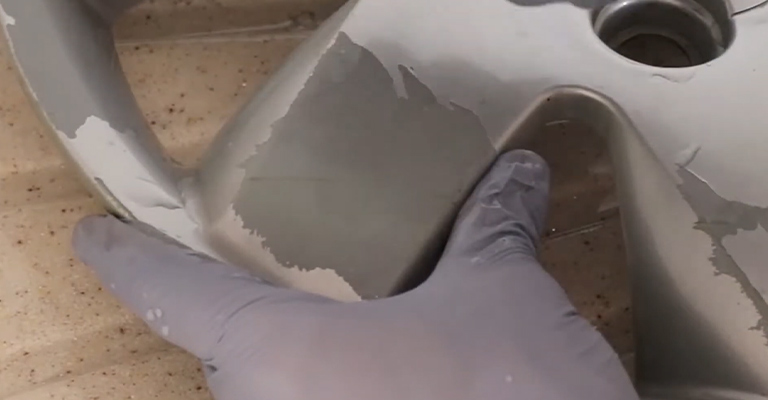 You can use boiling water and soap to clean hubs if they have been scratched by other objects such as stones or dirt. Abrasive scrubbers with sandpaper attached can remove deep scratches from metal surfaces- but be careful not to damage the underlying paintwork too much.
You should also check for rust on screws that attach components to your car's hubcaps- if these exist, it is often easier and cheaper just to replace them altogether.
Dot hubcap with cleaner
Hubcap scratches can be fixed with a simple cleaner. Apply the cleaner to a cloth and gently rub it into the hubcap scratch until it disappears. Never use harsh chemicals or abrasives on your car's finish; these will damage the paint job and may even cause rusting over time.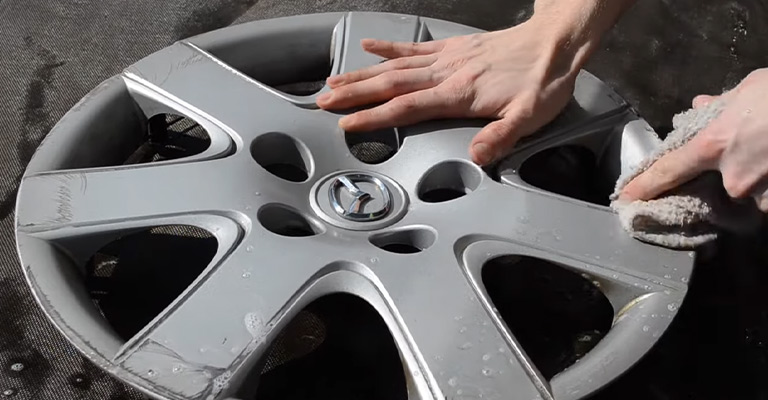 Don't forget to dry off the hubcap after cleaning it – otherwise, water spots will form on top of the scratch again. If you have multiple hubcaps that need fixing, do them all at once so you don't end up with streaks or uneven coverage across your vehicle.
Apply pressure to scratch areas until gone
Use pressure to rub the scratch in an up-and-down motion until it disappears Apply a light coating of petroleum jelly or WD40 to a soft cloth and use it to press into the scratch area.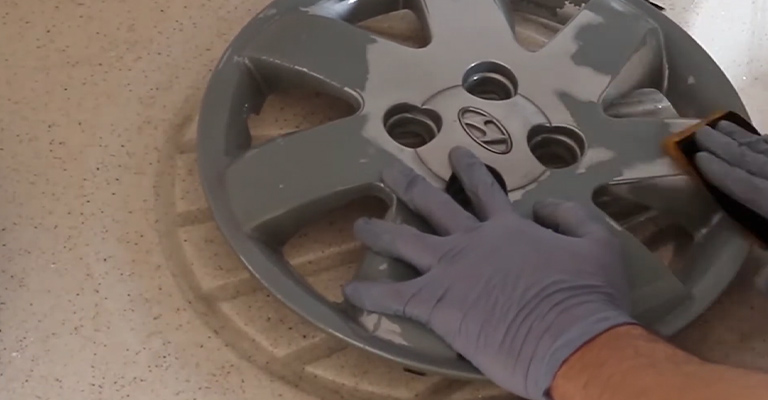 Wait 10 minutes, then reapply for pressure and wait another 10 minutes. Wipe away any excess residue with a dry cloth.
Wipe down hubcap
Wipe down the hubcap with a cloth and dry completely. Use rubbing alcohol to clean hubs if necessary, then wipe clean with a cloth. If the scratch is deep or extensive, use a metal polish to remove the scratches and restore luster – be sure to wear gloves.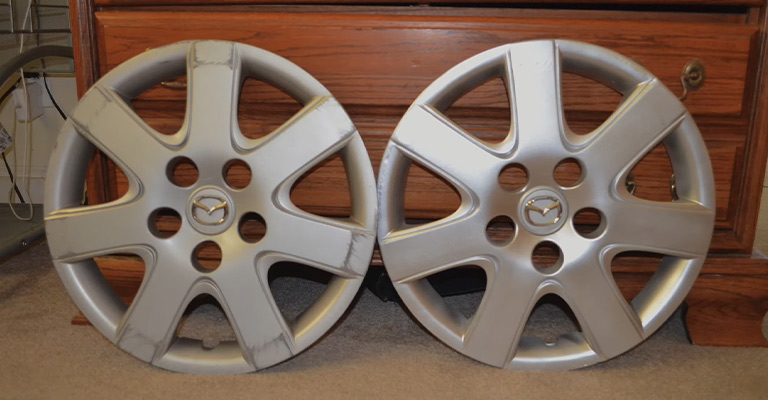 Apply clear coat over the Hubcap finish once it has been polished; buff out any excess using a soft cloth before curing for 72 hours in direct sunlight (or bake at 200 degrees F).
How do you get scratches out of wheel trims?
Use sandpaper to rub any scratches and small dents out of your wheel trim. Hold the sandpaper over the damaged area, rub it back and forth, then continue until the scratch or dent feels smooth instead of rough.
Wipe off any dust from the sandpaper with a dry cloth after you finish using it. Generally, it's not so easy to do as fixing plastic dashboard scratch.
To Recap
Hubcap scratches can be fixed with a few simple steps. First, use a clean cloth to remove any excess dirt or dust. Next, use a light touch to polish the area where the hubcap has scratched your car.
Finally, use an adhesive agent to seal the surface and protect it from future blemishes.