You are bound to pick up scratches on your car's interior plastic surfaces over time when you use it regularly. You should take this into consideration especially if the car is used for family purposes
The same thing happens when a dashboard is left scratched without being oiled or resurfaced. Surface integrity won't be affected, but the aesthetics won't be good, and it may get worse over time.
Any aesthetic automotive project should always begin with a thorough cleaning, regardless of what material is being used, or if a protective coating is present.
How To Fix Scratches On Plastic Dashboard?
Wipe the interior of the car down with a microfiber cloth and some interior cleaner spray to ensure a smooth finish and prevent discoloration.
The scratch can be smoothed out once the area surrounding the scratch has been completely dried and free of dirt, dust, and debris.
Scratch Polish Kits for Plastic
It is possible to remove light scratches from plastic with scratch polish kits. Microfiber towels, polishing/buffing pads, plastic cleaners, and polishing compounds are usually included in plastic scratch polish kits. A rubbing compound may also be included in some of these kits.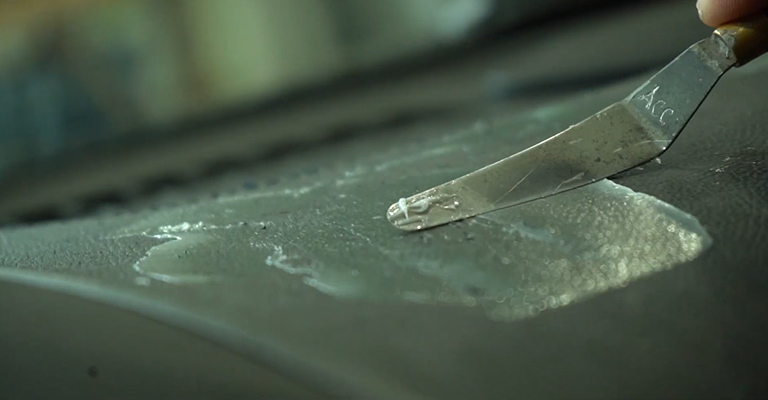 The Use Of A Heat Gun
It is necessary to use a heat gun, fine sandpaper, and an interior car cleaner when repairing scratches on car interior plastics.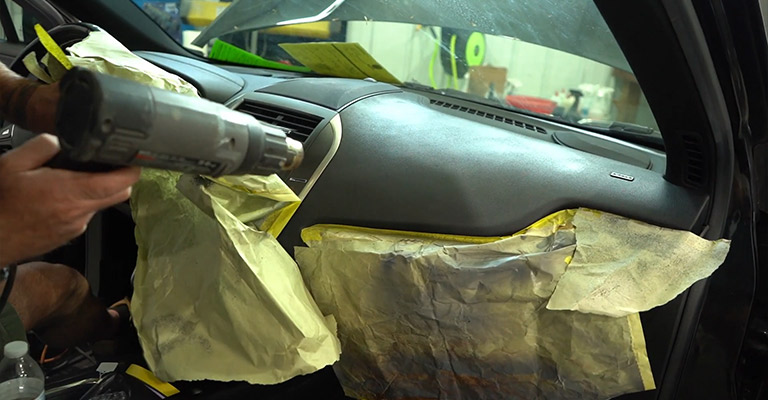 To prepare the plastic surface for repair, you need to clean it. Use a microfiber towel to wipe off the dirt and excess cleaning solution after spraying some of your interior car cleaners onto it and rubbing it into the surface in circular motions.
Use a Soft-Bristled Brush
If the scratches are on a light-colored plastic dashboard, you can try using a soft-bristled brush to remove them. If the scratches are on darker plastic, use a hard bristled brush and scrub until the scratch is gone.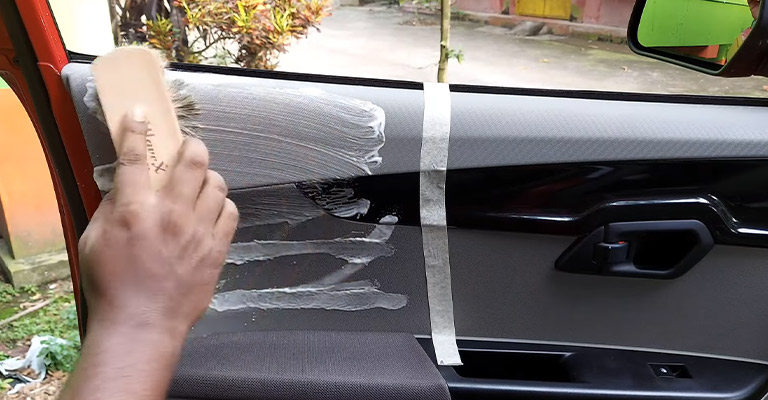 Always test the surface before applying any kind of polish or cream in case it causes more damage. Use caution when cleaning with harsh chemicals as they may also cause further scratching or bubbling on plastic surfaces. Be sure to always dry your dashboard thoroughly after washing it so that water doesn't seep into the cracks again.
Dilute Acetone and Alcohol
If you have a plastic dashboard that has been scratched, there are a few things you can do to fix the issue. The first thing is to dilute acetone and alcohol so it can be applied more easily to the scratch.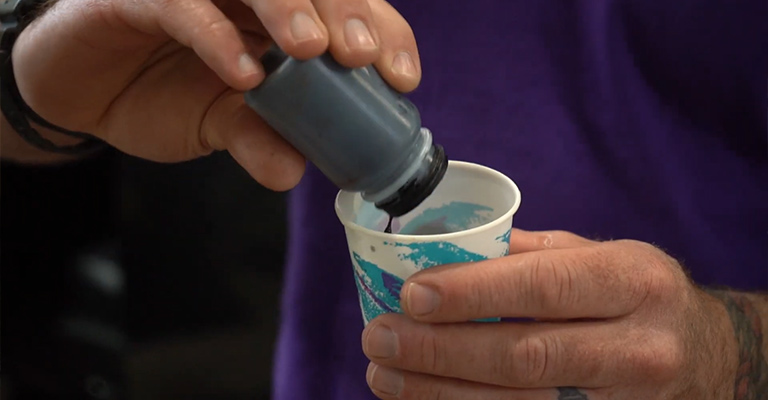 After applying the mixture, use a clean cloth or paper towel to buff out the area until it's smooth again.
Finally, if you notice any residue left on your dashboard after repairing it with acetone and alcohol, rinse it with lukewarm water before drying off completely.
Remember: This treatment should only be used as a last resort; otherwise, your plastic dashboard may become permanently damaged. If this still doesn't work, take your car to an auto body shop.
Weaken Plastic with a Chemical Substance
If your plastic dashboard is starting to show signs of wear, you may be able to fix it with a chemical substance. Make sure you follow the instructions carefully and use caution when mixing the chemicals involved; improper use could lead to serious injuries or even death.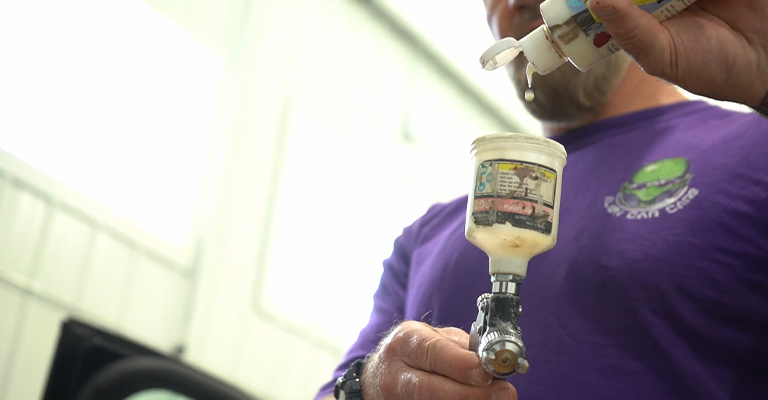 Use a cloth rag as a dust mask while working and avoid breathing in any fumes that may emanate from the solution you are using.
Be patient – it may take some time for the scratches to disappear completely, but once they have been treated they will stay fixed indefinitely. Remember: always read labels before using any products around your home –even if they are labeled "safe".
Use Sandpaper or Steel Wool
If you want to fix scratches on plastic dashboard, use sandpaper or steel wool. Be sure to wet the area before you start working with the abrasive material so that it will adhere better and prevent further damage.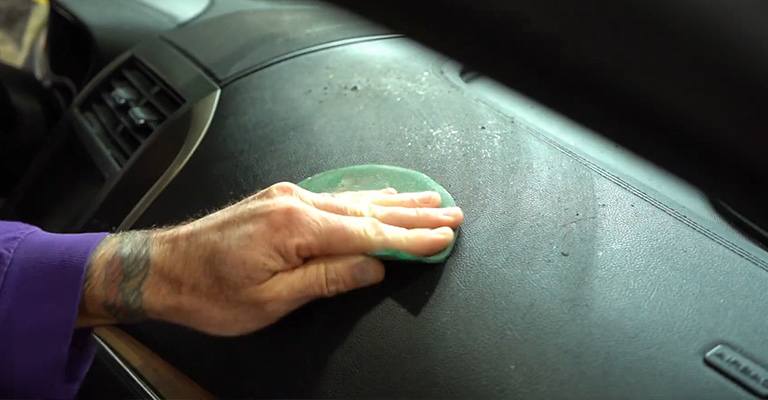 Work in small circles until the scratch is gone or until the desired depth of repair has been achieved. Rinse off any debris that was left behind and dry off your surface before applying a new coat of protection." Follow these tips to keep your car's dashboard looking good as new.
FAQ
Does Vaseline remove scratches from plastic?
If Vaseline fails to remove the scratch, try a different cleaner or waxwork Vaseline into the scratch with your fingertips. Wipe the area clean with a cloth and check the results.
Should scratches still be visible, use an abrasive cream such as steel wool followed by a polish remover to remove them completely.
Can you buff out scratches in plastic?
Scratches in plastic can be polished out with a bit of elbow grease. Clean the area with a damp cloth and rub it in a circular motion with gentle hands. Dry the surface to remove any dirt before buffing it out.
Does WD 40 remove scratches from plastic?
If you need to remove scratches from plastic, an oil such as WD40 will not work. WD40 is water displacing oil that is used to lubricate tools and remove water from metal surfaces.
It does not remove scratches from plastic – this requires a different type of cleaner specifically designed for plastics.
What Size Nut On Battery Terminal?
The standard size nut on battery terminal generally is 1/4″-20.
To Recap
If you have scratches on your plastic dashboard, there are a few things that can be done to try and repair them. Sometimes a simple solution like rubbing with a cloth or hair dryer will work, while other times more drastic measures may be necessary.
If the scratch is too deep or wide to fix using just an old rag and some elbow grease, then it might be time to call in the professionals.