A hubcap can dramatically enhance the appearance of a car. A nice hubcap is almost a must-have if you don't want dull, black-painted steel wheels.
Sometimes, hubcaps can be lost or damaged due to various circumstances, or you may wish to replace the whole set. Hopefully, you will find this article useful in getting through this task and finding some helpful solutions.
How To Install Hubcaps On A Car?
You can instantly change the appearance of your vehicle by installing new wheel covers or hubcaps. There are many situations in which wheel covers are installed without the need for any tools or even jacking up the vehicle. Wheel covers can sometimes require removing the lug nuts from your wheels.
Step 1: Lift The Car Up
Typically, wheel covers require lug nuts to be removed in order to be installed, although some wheel covers can be installed without lug nuts. Loosen the lug nuts on the wheel before jacking up the car if the lug nuts need to be removed.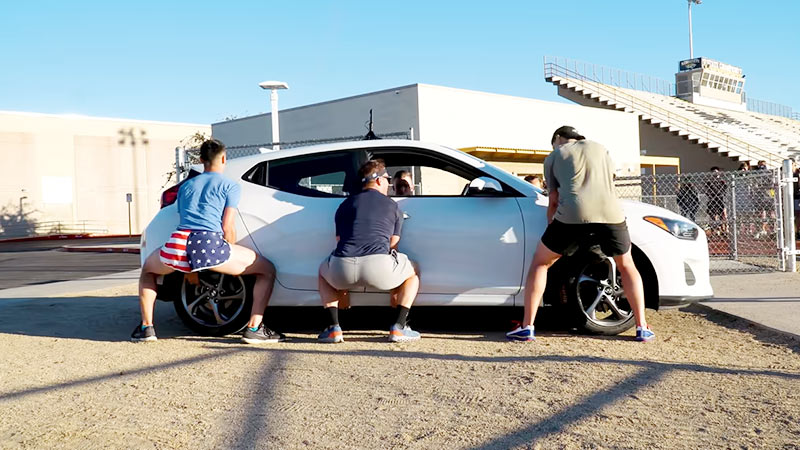 Step 2: Take Off The Lug Nuts
Make sure the lug nuts holding your wheels onto your vehicle are completely unscrewed with a tire iron or socket wrench. Make sure you set aside the lug nuts so that you can use them when mounting the wheel back on.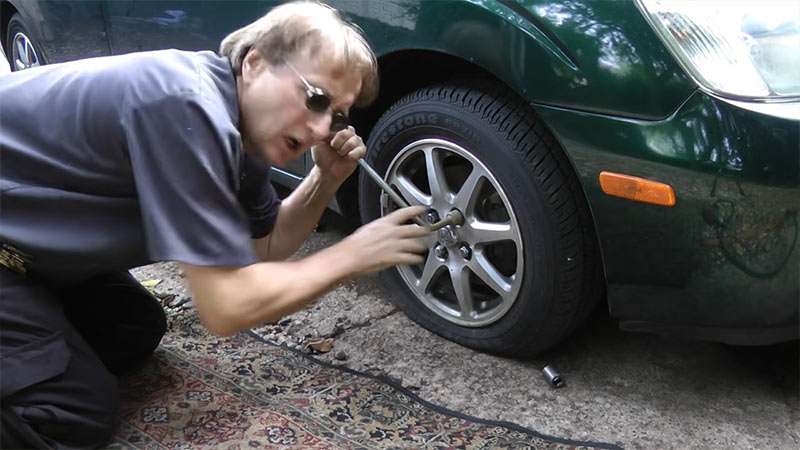 Step 3: Valve Stem And Ring Indent Should Be Aligned
An indentation will be found on the retention ring on the back of the wheel cover, and a hole will be present in the same area of the wheel cover. When adding air to your tires, this gap allows you to access the valve stem through the cover.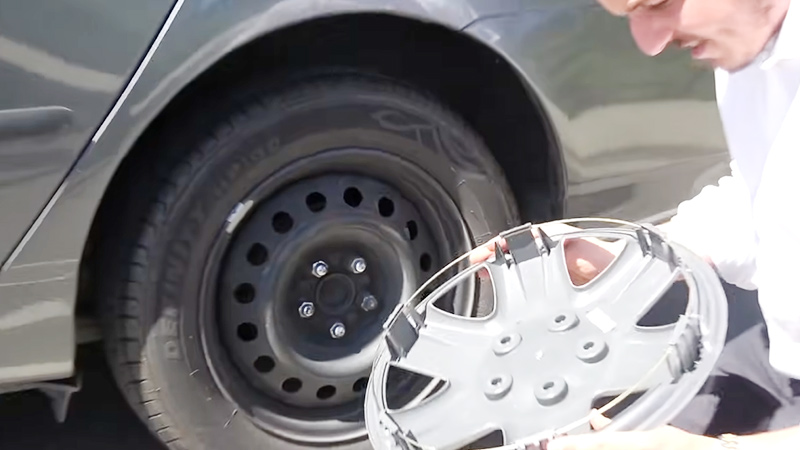 Step 4: Cover The Wheel Directly With The Wheel Cover
In order to apply the wheel cover, align the valve stem with the opening in the wheel cover and press it directly onto the wheel. The wheel cover should snap into place without needing to remove your lug nuts.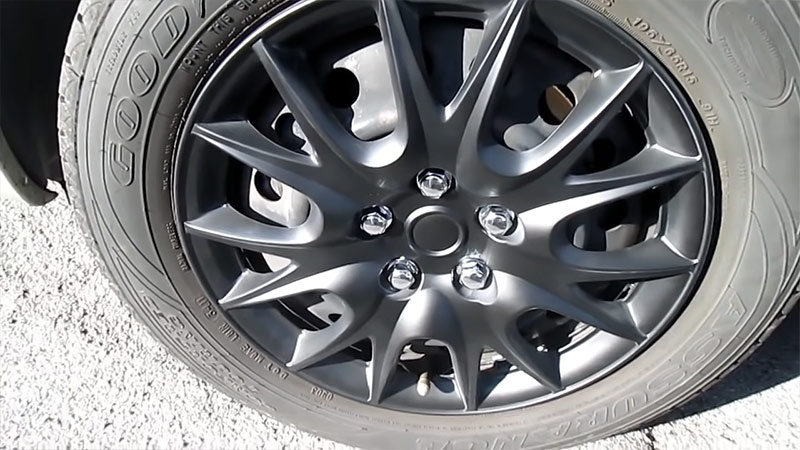 Step 5: The Lug Nuts Should Be Tightened
Using your hands, thread each nut onto one of the lug studs inside the wheel cover if you had removed the lug nuts previously. Use a wrench or tire iron to tighten the lug nuts once you are confident they are properly threaded.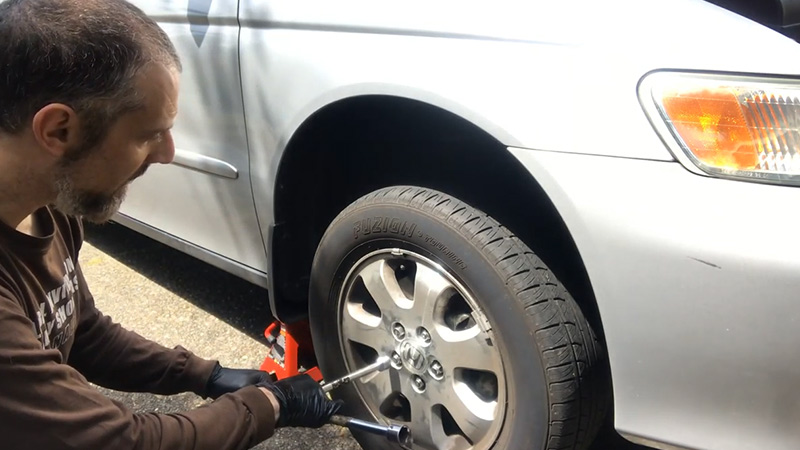 Remove Wheel
Hubcaps come in a variety of shapes and sizes, so it can be difficult to know which one will fit your wheel. Before you start the removal process, make sure that all lugnuts are tightened securely.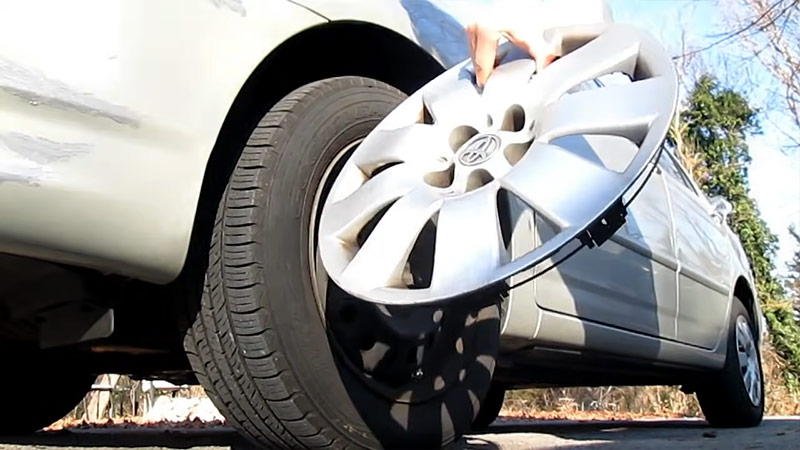 To remove the hubcap, use a wrench or pliers to turn it counterclockwise until it pops off the wheel assembly.
Once the hubcap is removed, clean any debris from around the wheel well with a vacuum cleaner before re-installing your new cap. Be careful not to damage either your car or hubcap while removing or installing them.
Unscrew Hubcap
Use a hubcap wrench to unscrew the hubcap. Be careful not to damage the wheel or tire when you remove the old cap and install the new one. Ensure that there is enough space between the wheel and car body before installing the new cap so it doesn't touch anything else on your vehicle.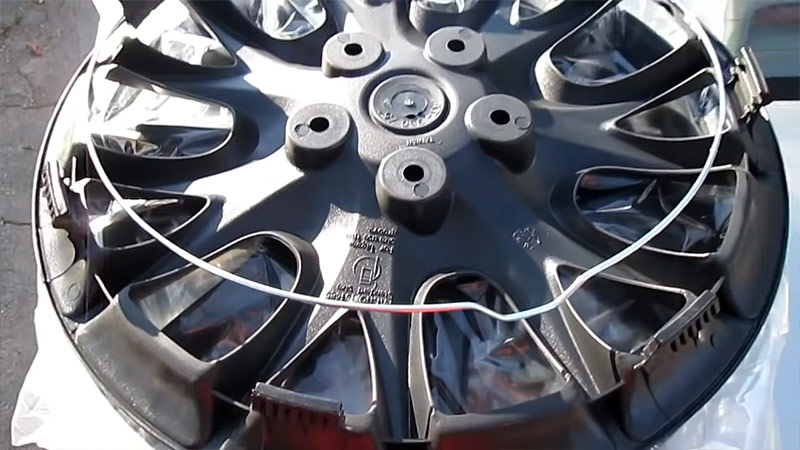 Make sure that you line up both caps properly before screwing them back on, and torque them securely with a hubcap wrench. Don't forget to clean off any adhesive residue from around the edges of your newly installed cap.
Replace Screw and Washer
Hubcaps come in a variety of styles and colors, so it can be hard to identify which screw and washer go where. You'll need a Phillips head screwdriver, the correct size hubcap screws, and the corresponding washers.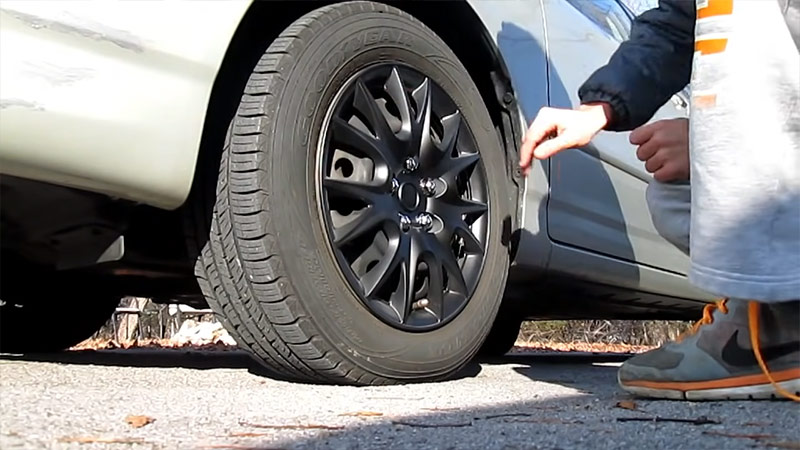 Start by removing the old screws and washers from your hubcap. Replace them with the new ones using the Phillips head screwdriver, being sure to tighten them properly with the appropriate tool. Finally, replace any damaged or missing parts on your hubcap as necessary- getting it looking brand new is now much easier.
Reattach Hubcap
First, use a screwdriver to remove the hubcap from the wheel. Next, hold on to the metal lip of the hubcap with one hand and fit the new hubcap onto the wheel with your other hand.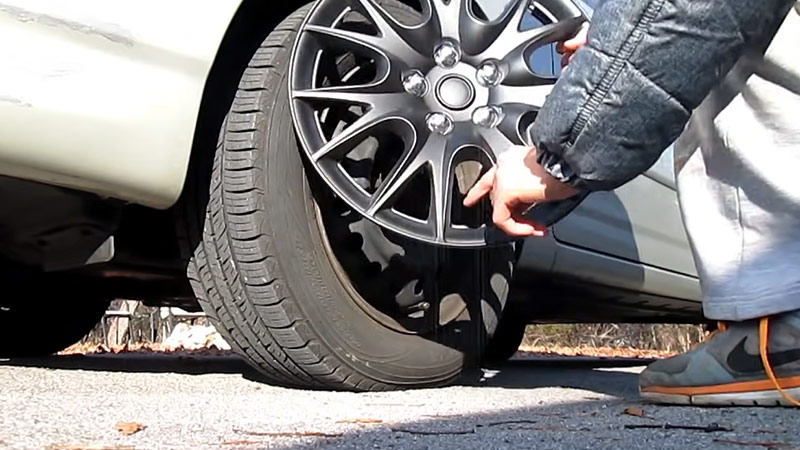 Push down on both sides of the new hubcap until it snaps into place. Replace any missing screws before reattaching your car's finishing. Don't forget: always use quality tools when doing maintenance on your car.
Why do my hubcaps keep falling off?
If you notice that your hubcaps keep falling off, it may be a sign of a poorly designed cap or one that has loosened and fallen off from an improper fit.
Hubcap installation can also be affected by incorrect vehicle height- meaning the caps were not installed correctly in relation to the wheel's height on your car or truck.
Finally, if you have been noticing hubcaps fall off more often lately then it might be time to have them replaced due to incorrect fitment or lack of installation instructions/videos available online for your specific make & model of car or truck.
FAQ
Can I install hubcaps myself?
Hubcaps can be a bit of a DIY project, but with the right tools and some patience, it's possible to complete the task yourself. It's important to unscrew the plastic nut first before removing the hubcap, as this will make installation much easier.
Do hubcaps just fall off?
If you experience hubcap falls often, it may be due to poor manufacturing or weak clips. It is important to check the wheel's well fitment and make sure the caps are securely fastened in place with screws or bolts.
Can hubcaps fit on any car?
Standard hubcaps fit on most standard steel wheels. Tire code referral is available for ordering hubcaps or wheels, depending on the make and model of your car.
Make sure to order the correct size based on your car's tire size. Hubcaps can be replaced easily with a simple purchase at most dealerships or auto parts stores; just ensure you have the correct tire code for your vehicle.
Is snap-on hubcaps good?
Snap-on hubcaps are a great way to make your car look new and improve its safety. They're easy to install and can be weatherproof, cost-effective, and durable.
Make sure you know the sizes available before making your purchase so that you get the right fit. Hubcaps are a quick fix for an old car that needs some help looking good again.
Can you put hubcaps on any rims?
It depends on the type of hubcap and rim combination you have. Wheel covers will not fit all vehicles, so make sure to check with your manufacturer before purchasing and putting new wheel cover.
If you plan on installing customized hubcaps, be sure to check the size first with the manufacturer or an online resource like Rim Size Matters.
To Recap
There are a few different ways to install hubcaps on a car, depending on the type of hubcap and the vehicle. For instance, some people use screws while others use adhesive pads.
Regardless of how you do it, be sure to follow the manufacturer's instructions carefully so that you don't damage your car or yourself in the process.