Car batteries are a common source of frustration for drivers. They often die at the worst possible time, leaving you stranded by the side of the road with a dead battery. But there are a few things you can do to keep them from dying.
Using your vehicle infrequently can lead to it losing charge, which may make it impossible to start the next time you need it.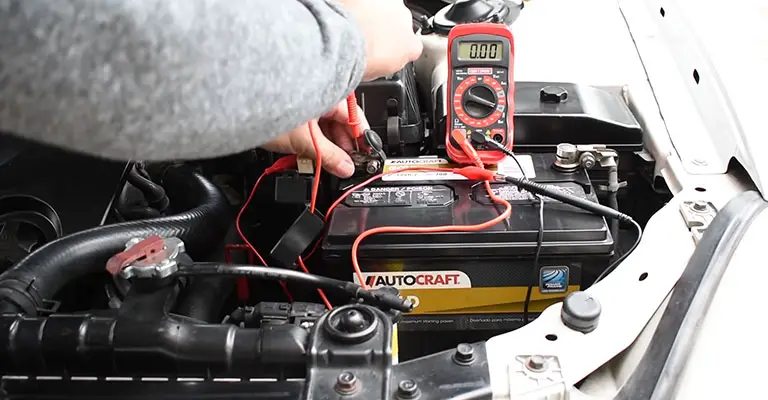 How Long Can An Unused Car Battery Last?
A car's battery expends a great deal of energy every time you start it. While the vehicle is being driven, the alternator replaces this energy by recharging the battery.
The importance of regular driving can't be overstated. In less than two months, a fully charged battery can become completely useless.
Therefore, it is recommended that you drive your vehicle for at least 30 minutes a week, preferably on the highway.
Why is it 30 minutes? Short trips that require you to stop and restart the engine constantly don't provide the time for the battery to recharge fully.
If you drive for a longer period of time, your alternator will have the chance to do its job properly.
Could It Be That My Battery Is Affecting The Starting Of My Car?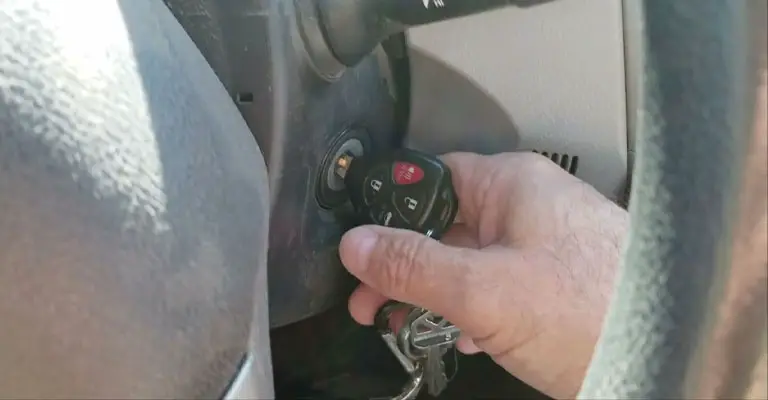 For your vehicle's engine to start, many components are necessary, including your battery. You may have trouble starting your car for a few reasons.
The battery in your vehicle is drained. For example, the battery can be drained if dash cams are plugged in for long periods of time. The same goes for immobilizers, radios, and interior lights.
During the last few months, you may have only driven your car for short distances. A weekly grocery trip, for example. On the other hand, it's possible that your car's battery has not been charged long enough.
It might be the case that the battery in your vehicle is old and does not retain its charge as well as it did in the past.
Here Are Some Tips For Preventing Flat Batteries In Cars
Your car battery may keep draining after keeping it idle for a long period of time, so you're looking for ways to prevent that from happening again. When your car is not in use, here are some tips for preserving its battery.
Make Sure All Unnecessary Accessories Are Unplugged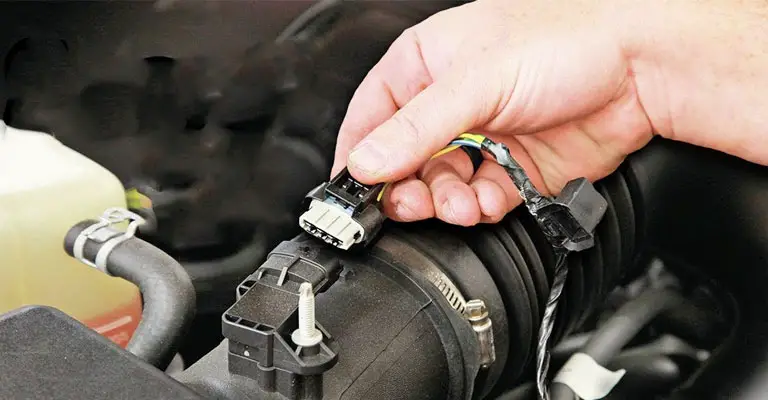 The battery of your car might be drained if you leave anything plugged in when You're Not Using It. Dash Cams, For Instance.
The Battery You Choose Should Meet Or Exceed The Specifications Of Your Vehicle
You will probably need to purchase a new battery if your battery has died and attempts have been made to recover it, but it is not holding a charge anymore. The new battery should meet/exceed the specifications of your vehicle.
If your vehicle hasn't been driven for a while – which is likely the case for yours – you want to make sure your new battery has enough power to start it. This is due to two reasons:
With a new battery, your car may have trouble starting since it is only half charged when you buy it. Batteries from manufacturers are tested to ensure that they can restart a car that hasn't been used in a few weeks.
This test does not consider things that can drain a car's battery (like plugged-in dash cams). It's important to do your research before making a purchase because of this.
Consult The Manuals For Electric Vehicles (EVs) And Plug-In Hybrids (PHEVs)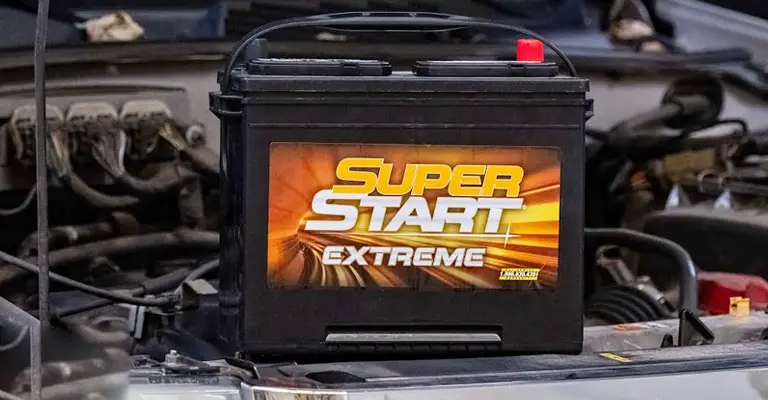 When your vehicle is not in use, the battery can drain, which can be a problem with EVs and PHEVs.
The manufacturer's advice will vary, but it could include keeping the battery charged every two or three weeks by putting the EV in 'ready mode.'
The main high-voltage battery shouldn't be left on charge for too long. Generally, these batteries should be maintained at around 50% charge (but never below 30% if you're not driving).
Make Alternate Trips If More Than One Vehicle Is In Your Household
To make sure each vehicle gets a good run, it's a good idea to switch vehicles each time you make an essential journey if you have more than one at home.
Furthermore, you can charge your car's battery by driving it for 15-20 minutes at a time during your essential travels.
Short Trips Should Be Avoided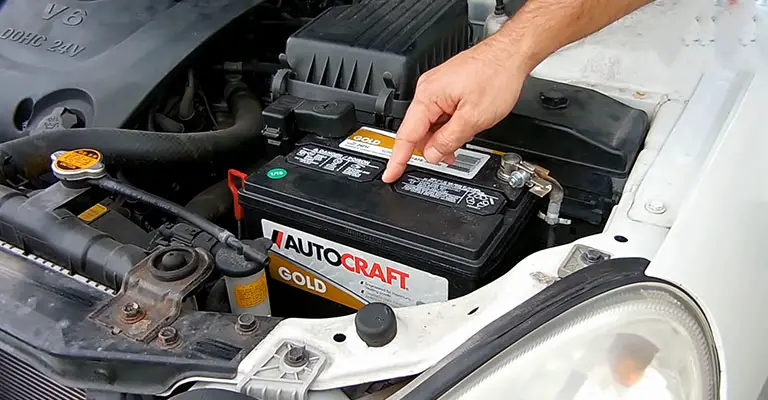 Every few days, turning on your engine for a few minutes and immediately turning it off may seem to help, but in reality, it does more harm than good.
You could drain your vehicle's battery if it's already weak by turning it on and off repeatedly.
Battery Conditioners Or Trickle Chargers Can Be Used
If you don't use your car for a long time, trickle chargers and battery conditioners are great tools to keep your battery in good condition.
Furthermore, they can protect your battery from being drained by devices that drain it (e.g., immobilizers and dashcams).
Maintaining A Car Battery While Not In Use
By driving your vehicle regularly, you can protect your battery. You can keep it charged in a number of other ways if that isn't an option.
Make Sure The Battery Is Completely Removed
It may be best just to remove the battery entirely if you intend to store the vehicle for the entire season. The battery should be stored between 40- and 60 degrees Fahrenheit in a dry, well-ventilated place.
A battery box can also help protect the battery from dirt, moisture, and sunlight. You will also need to charge your battery even though it is disconnected.
The battery will still drain over time (although much more slowly), and you will have to charge it again.
Battery charge should be checked every two to three months using a voltmeter and recharging should be done whenever the battery is less than 70% charged.
The Negative Battery Cable Needs To Be Disconnected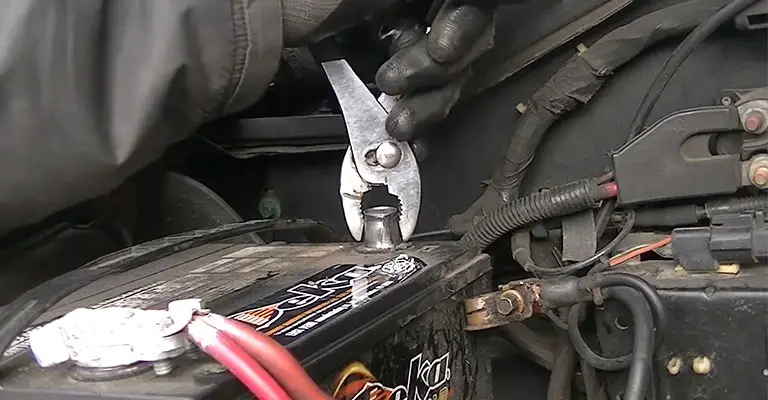 It is recommended that you disable the negative battery cable to prevent battery drain. However, it is important to remember that you will probably lose all presets for your radio, clock settings, and other memories.
Disconnecting the cable requires wearing protective eyewear, gloves, and jewelry. However, it is a fairly straightforward process.
A black cap or minus sign will be close to the positive terminal (the red cap or plus sign will be near the negative terminal).
By twisting counterclockwise with a socket wrench, loosen the negative connector. Pull off the negative connector once it's loose. The connector should then be stored in a safe location away from the battery.
Use A Battery Maintainer
An automatic charger known as a battery maintainer shuts off the battery once it has reached its full charge and resumes charging as soon as the battery's power level declines below the optimal level.
In this way, both undercharging and overcharging can be prevented. Make sure the charger you choose is compatible with the chemistry and voltage of your vehicle's battery.
You Need To Disable Parasitic Drains
You can disable your vehicle's security system if you plan to park in your garage. Ensure all lights are off and all doors, glove boxes, and trunks are closed and locked.
How Can A Car Battery Be Drained When It Is Off?
Your vehicle's battery won't get drained if you aren't driving it; therefore, how does the charge get depleted? Your vehicle's battery is responsible for maintaining and backing up a lot of electronic equipment in modern cars.
All of your car's electrical systems, including the onboard computer, are still powered by the battery while it sits.
This is known as a parasitic drain. Your battery will exhaust its entire store of power if your car sits for long enough, so you will have no way to start it.
How Do You Deal with a Dying Car Battery?
The battery will eventually need to be replaced, no matter how well you maintain it. Therefore, it's a good idea to check your battery if it frequently dies or takes multiple attempts to start your vehicle.
The Bottom Line
The battery is one of the most important parts of your vehicle. Your car's battery powers everything from starting the engine to running all its accessories.
You charge your battery while driving with your vehicle's alternator. The battery can be damaged if your car sits idle for an extended period of time. In addition, it could prove deadly for your battery if it is three or more years old.