Improving your car's performance can be done by upgrading the brakes, engine, and weight reduction. By installing new brakes or upgrading to newer models, you'll increase your stopping power and safety on the road.
Upgrading your vehicle's engine can give it more horsepower for better acceleration and fuel efficiency. Sometimes removing unnecessary weight from a car can make a big difference in its performance – especially when it comes to handling and braking ability.
How To Make A 2012 Honda Civic Faster?
It is possible to make your underpowered Honda more fun to drive by doing a couple of things. Add lightness and simplicity to everything.
You don't need the passenger seat anyway, so throw it away. Get rid of all those non-essential gizmos, including the stereo and speakers. Leave out anything that isn't necessary for the vehicle to move. So, no carpets or headliners.
However, don't take away any safety devices, like airbags and seatbelts. At least that's the cheapest way to do it. That's if you're willing to do it. There will be some discomfort involved.
Next, we have tires! A lot depends on the tires. For optimum performance and longevity, OEM tires are installed. When you have performance tires, you can attack corners more effectively, resulting in faster lap times.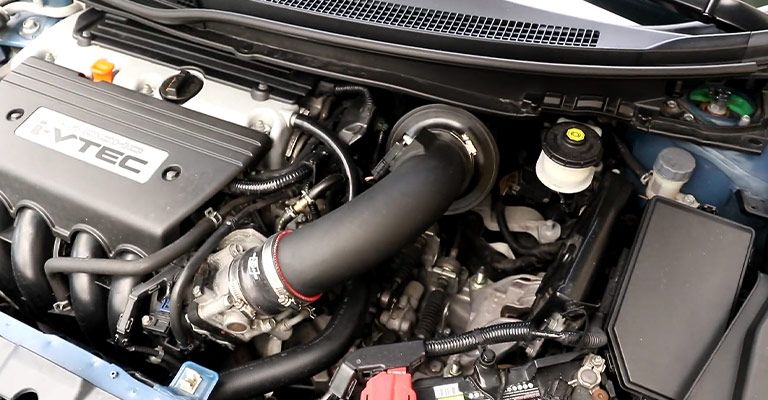 You can try upgrading the brakes. As counterintuitive as it may seem, it works in conjunction with your tires, if you can't brake late enough because they won't hold that much, then you'll be slower.
There is then a step up. A shop that tunes ECUs should make a difference. A less restrictive, lightweight exhaust system is even better (adding more weight is just working backward).
The exhaust system, from the headers to the exhaust tip, makes the car louder, not just the mufflers. Those NA Civics will be even more powerful if you install a turbocharger.
Increase the horsepower
There are a few things you can do to increase the horsepower on your 2012 Honda Civic. You may need to replace or upgrade certain components in order for this to happen.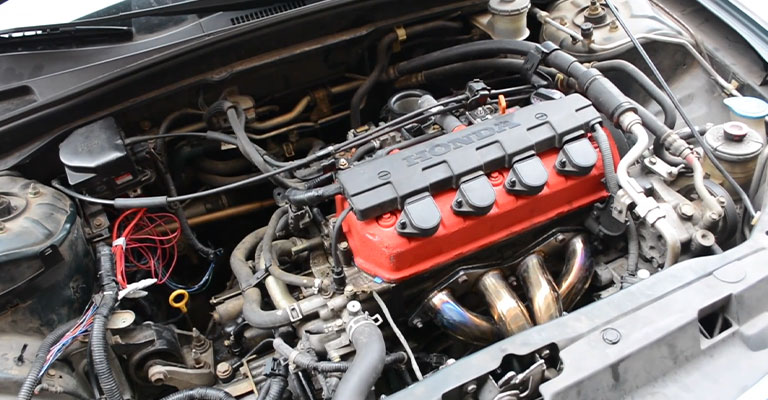 Check with a mechanic about what modifications could be made and the costs involved before making any decisions. It is important that you consult with an expert if you have decided to go ahead with these changes as they can be very costly and time-consuming.
Make sure you keep up regular maintenance on your car in order to achieve optimum results.
Upgrade the brakes
Brakes are one of the most important components of your car and should be regularly checked and upgraded as needed. By upgrading your brakes, you can improve both safety and performance.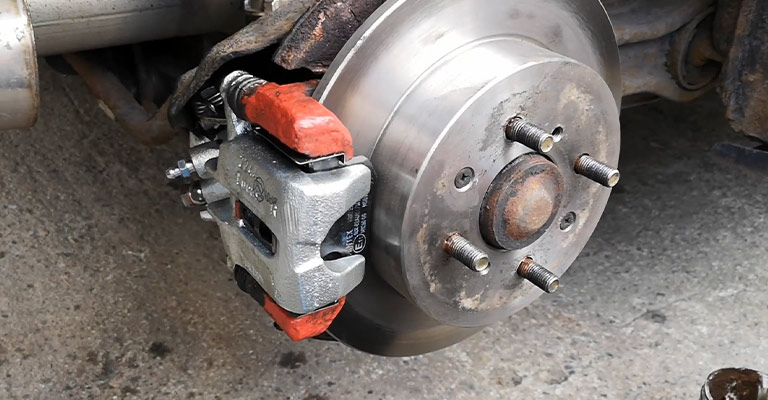 There are a number of brake upgrade options available to you, so it's important to find the right fit for your needs. It's also important to keep in mind that brake pads will need to be replaced at some point, so make sure you plan ahead.
By taking these simple steps, you can greatly improve your car's braking ability – making 2012 Honda Civics go a little bit faster.
Remove weight
Start by assessing your 2012 Honda Civic for any extra weight that might be hindering performance. Remove anything that is unnecessary or not needed, such as cargo mounts and side panels.
Get rid of anything that will add bulk to the car, such as a large stereo system or bumper stickers. Check all wires and hoses for tightness and corrosion, then replace them if necessary Make sure all fluids are topped off including the oil, transmission fluid, power steering fluid, and air fresheners.
How can I add more horsepower to my Honda Civic?
You can easily add horsepower to your Honda Civic by getting a turbo upgrade kit. There are several bolt-on options that you can use to achieve the desired power increase.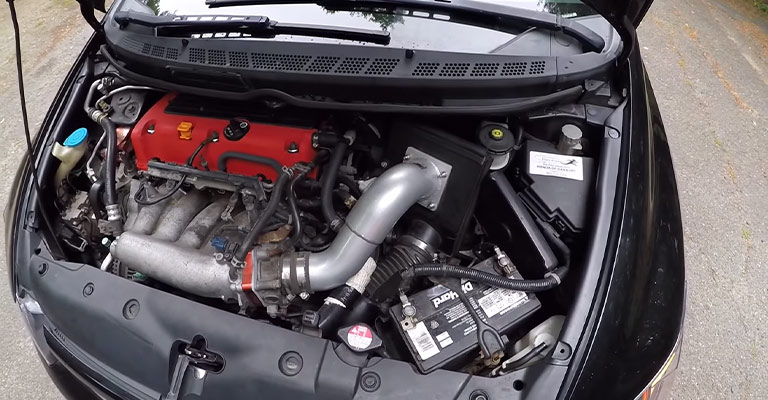 Tuning your engine with an ECU tune will give you the most performance gains possible. Make sure to keep all of your parts in good working order by using a Bolt-Ons Kit and tuning it correctly.
How much HP can a Honda Civic handle?
Your Honda Civic's block sleeve capacity will determine how much power you can add to the engine. Modifying your car may result in increased horsepower, but there is a potential downside.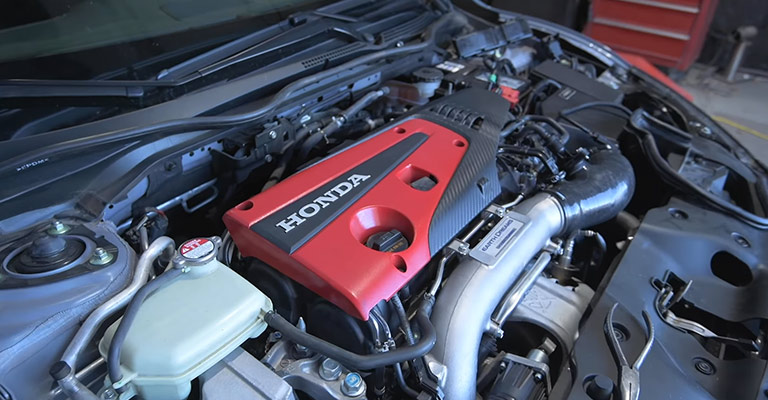 If you are looking for more performance, consider getting a custom builder rather than modifying your vehicle on your own. Mid-sleeves provide an excellent way to increase horsepower without making too many modifications to the engine or body of the car.
Choosing a mid-sleeve option provides benefits such as decreased fuel consumption and less noise pollution.
FAQ
How fast can a 2012 Honda Civic go?
The Honda Civic 1.8 is a front-wheel drive, front-engined 5-door hatchback that accelerates from 0 to 62 mph in 8.7 seconds and has a top speed of 118 mph.
2. 138 hp is the engine's power output and this car can accelerate from 0 to 62 mph in 8.7 seconds and on to a maximum speed of118mph using gasoline as its fuel source.
Is a 2012 Honda Civic fast?
The Honda Civic 2012 is a fast vehicle that's capable of accelerating quickly. You may need to spend more money on accessories if you want to increase the gas mileage of your Honda Civic 2012.
The capabilities and features of the Honda Civic 2012 make it one of the most popular cars on the market today.
Is VTEC better than Turbo?
Turbochargers are generally thought of as being better than VTEC because of their torque output. Turbochargers can provide more horsepower and reach higher maximum speeds.
They also have a longer lifespan than VTEC systems, which makes them the choice for high-performance vehicles such as racecars or sports cars.
Does 2012 Civic have VTEC?
The 2012 Honda Civic has a 1.8-liter inline 4-cylinder engine with VTEC that provides more power and fuel efficiency than the regular design. The Natural Gas (Compressed Natural Gas) model retains all of the features of the regular gasoline version but uses compressed natural gas instead of gasoline.
Which Honda Civic is the fastest?
The 2019 – 2021 Honda Civic Type R is the fastest production Civic you can get. It comes loaded with the fastest Honda VTEC engine—a 306-horsepower turbocharged 2.0-liter.
How many miles can a 2012 Honda Civic last?
Honda Civics are known for their reliability and excellent fuel economy, so you can expect around 300 miles per tank before needing to refuel again. Regular maintenance will keep your car running smoothly and avoid costly repairs down the road.
Properly inflated tires will help your Civic stay on the road in bad weather conditions and avoid injuries when driving.
To Recap
There is no guaranteed way to make a Honda Civic faster, but there are some things you can do to increase its performance. By tuning your car's engine and suspension, as well as using high-quality parts, you can make your 2012 Civic feel quicker than it really is.
However, don't expect miracles – even the best modifications won't necessarily result in impressive lap times.