If you want to personalize and increase the speed of your car, modifying it is the best way to do so. The Accord is not the fastest car, but it can be a great long-term investment.
You can upgrade your Honda Accord with a few aftermarket parts to make it accelerate faster. The modification of your vehicle's performance can void your warranty and result in increased insurance premiums.
You may even lose your coverage altogether. Before making changes to your car, it is a good idea to check with your insurance company first.
You can enlist the help of a certified upgrade shop if you don't feel confident changing your car on your own. Make sure you are aware that if your insurance costs increase after the work is done, you will be required to pay more.
How To Make Honda Accord Accelerate Faster?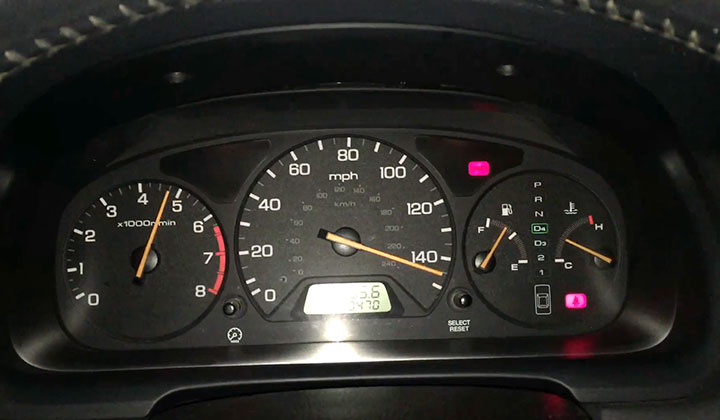 You can speed up your Honda Accord by following these tips:
Engines Can Be Turbocharged Or Supercharged
The cost of this option is high; however, it is also extremely effective. The engine is forced to have more air injected into it as a way to increase power.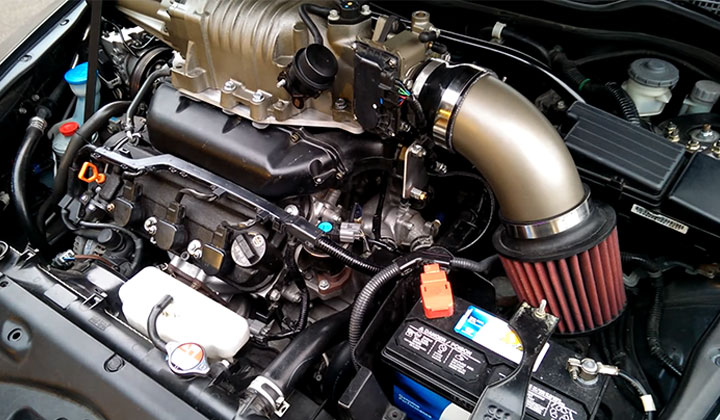 Your engine will spark more powerfully with these aftermarket parts because more compressed air will enter the pistons, creating more power. It is recommended that you have them installed by a certified professional who knows about forced induction.
Install A Performance Chip In Your ECU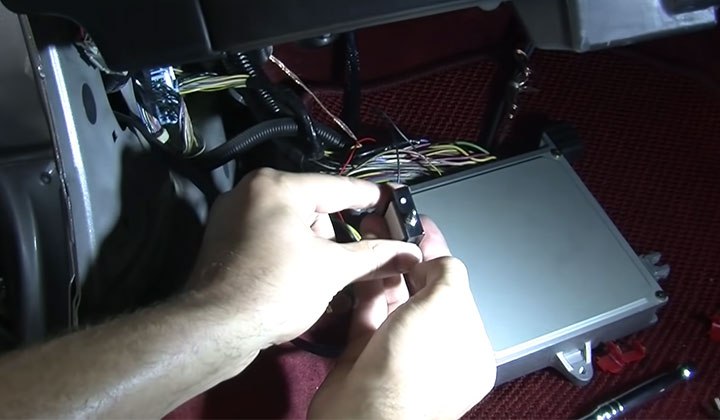 Engine chip tuning reprograms your electronic control unit (ECU), modifying the air intake, fuel injection, and ignition setting of your engine. This will result in the Accord producing more horsepower instead of prioritizing fuel efficiency.
You Can Modify The Suspension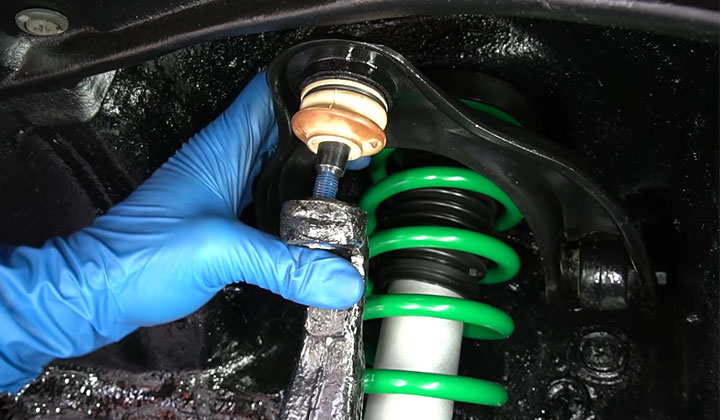 If you want to increase your car's performance, you might want to consider stiffening the suspension and lowering the ride height.
Installing A Cold Air Intake System
Keep the engine cool by replacing the stock airbox with a cold air intake. Your engine will run cooler and perform better. Honda Accords stock intakes are pretty restrictive.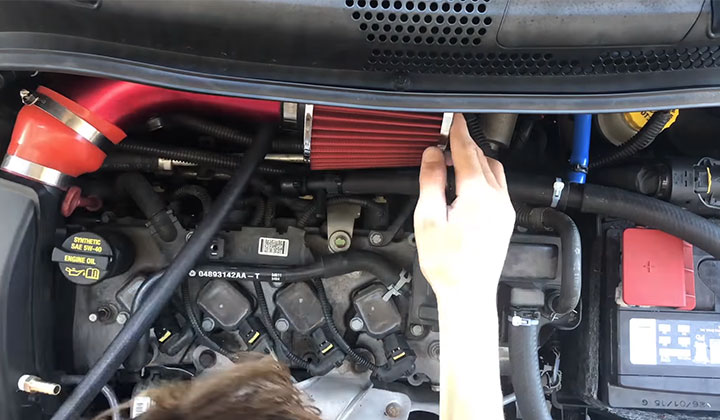 By attaching a cold air intake to the vehicle's throttle body, colder air will be sent directly to the engine's cylinders, improving throttle response. This modification is not difficult to install either.
Consider An Aftermarket Exhaust
It can greatly increase the engine's efficiency and power by having a larger-diameter exhaust installed.
Get an aftermarket exhaust
You can get an aftermarket exhaust for your Honda Accord to make it accelerate faster. There are many different types of exhausts on the market, so do a little research before you purchase one.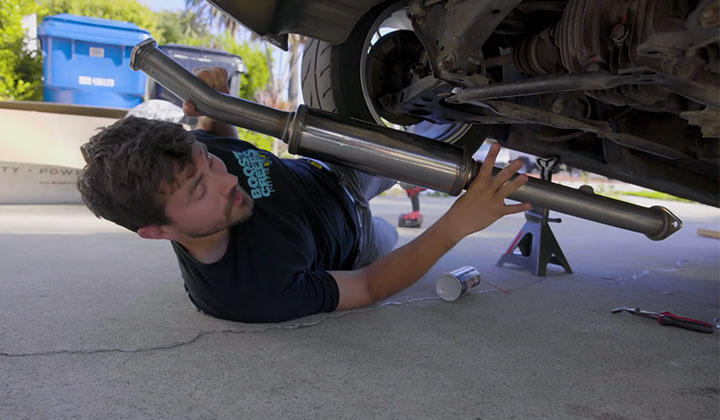 Make sure that the aftermarket exhaust fits your car and meets all its specifications before you buy it. The installation process is usually easy, but it can be done by a professional if you prefer not to do it yourself.
Once installed, the aftermarket exhaust will give your Honda Accord a boost in performance
Install a cold air intake
Installing a cold air intake on your Honda Accord can make it accelerate faster. There are many different types of intakes to choose from and finding the right one is important.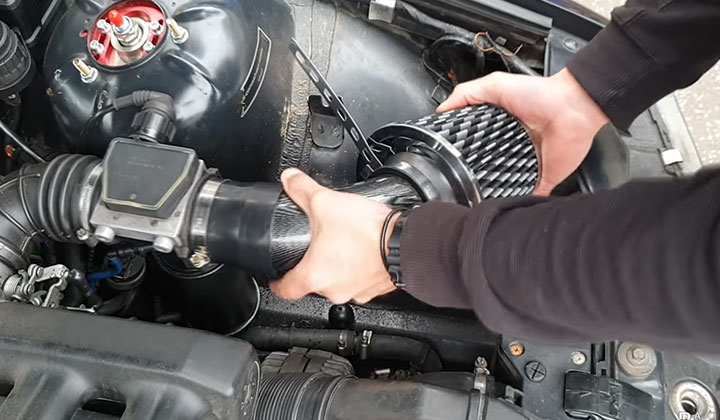 Choosing the correct size for your car will ensure that the intake fits snugly without any obstructions or leaks. Make sure you have all of the necessary supplies before beginning installation, including clamps and screws if needed.
Always consult with a professional when installing an air intake on your car as incorrect installation could lead to decreased performance or even damage
Modify the suspension
Improving the suspension on your Honda Accord can make it accelerate faster. A stiffer spring and shock absorber will help you reach higher speeds more quickly.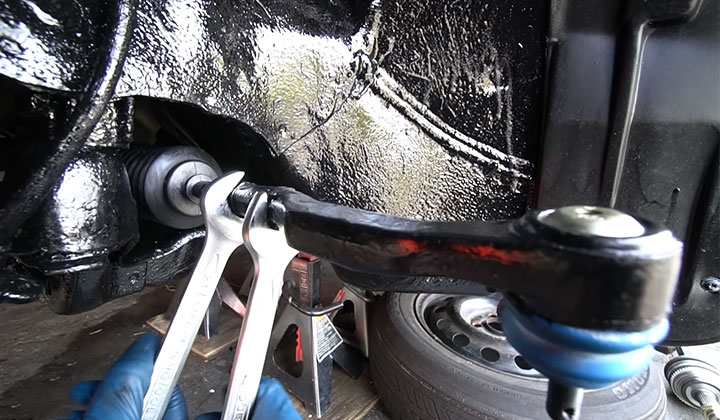 You can adjust these components yourself, or have a mechanic do it for you if you are not comfortable with repairs. By making these modifications, you can increase your car's fuel efficiency as well.
When shopping for suspension parts, be sure to get a product that is compatible with your vehicle model and year
Supercharge or turbocharge the engine
There are a few ways to supercharge or turbocharge the engine in your Honda Accord. One of the easiest is by using a performance tune-up kit from a mechanic.
Another method is installing an aftermarket cold air intake system on your car. You can also increase fuel efficiency by modifying the ignition timing, air filter, and spark plugs.
Finally, adding larger tires and lowering suspension could also give you an advantage when accelerating.
FAQ
How fast does a Honda Accord accelerate?
The Honda Accord's Liter Turbocharged I-4 engine can propel you to 60 mph in just 7.2 seconds, which is pretty quick for a car of this size. If you're looking for fuel efficiency, the Hybrid models are a great option – they'll get you there in 6.7 seconds.
No matter what model you choose, be sure to take your time when approaching the speed limit – the Honda Accord won't pull any tricks on you.
How much horsepower can you add to a Honda Accord?
You can add up to a total of 275 horsepower to your Honda Accord by upgrading the engine, transmission, and drivetrain components. Make sure that all of your parts are in good condition before you put extra power into your car; if they're not, you may lose power or even damage the vehicle.
Do Honda Accords go fast?
Honda Accord's top speed of 116 MPH may not seem like much, but it can still be faster than most modern cars. While the Honda Accord isn't as fast as some competitors, its top speed makes it a solid choice for those looking for an affordable car that gets good gas mileage.
How much does it cost to tune a Honda Accord?
Honda Accord tunes-ups are completed in around three hours, and typically cost between $278-$358. A Honda Accord tune-up is an important maintenance step that helps keep your car running smoothly and efficiently.
What Honda Accord is the fastest?
Honda Accord is the fastest car made by Honda and comes with a V6 engine that produces 278 horsepower and 252 lb.-ft of torque. The 8th generation Accord was produced from 2008-to 2012, and this generation of Accords came with a V6 engine that produced 278 horsepower and 252 lb.-ft of torque.
Is the Honda Accord 2.0 fast?
The Honda Accord 2.0 is a fast car that has upscale refinement, a capacious interior, and a strong grip if you're turning left. These times are easy to attain these days with the right vehicle selection.
If you're in the market for an Accord 2.0 and want one that's fast, has upscale refinement, and can hold its own on the open road then it would be worth your time to check out this model specifically.
Does Honda Accord have Turbo?
The 2020 Honda Accord has a turbocharged 1.5-liter four-cylinder engine that can be matched with either a CVT or manual transmission. The top Touring trim doesn't have this engine, and other trim levels do.
This engine is able to produce 192 horsepower and 191 lb.-ft of torque which is enough for most drivers' needs.
How much boost can a stock Honda Accord handle?
You can significantly increase the power of your stock Honda Accord by installing a tuner. If you're looking to spin more than 6000 rpm, then you'll need an aftermarket turbocharger.
Excessive boost can damage your engine and other components. The factory limit for the Honda Accord is set at 20.8 psi, but trust me when I say we will never see that number with today's technology available to us.
What Is Emissions System Problem On Honda Accord?
If the catalytic converter is bad and you won't fix it in time, the car cat caught emission system problem. To fix this issue you should fix the catalytic converter in time.
To Recap
There is no one answer to this question, as acceleration may vary depending on the make and model of the Honda Accord. However, some tips that may help increase your Accords acceleration include: changing the air filter, checking fluid levels, and adding new spark plugs.