Your ATV is meant for outdoor. The beast runs along the bumpy and stony terrain to get any job done.
No matter how durable your ATV is, the body is made of plastic to cut off additional weight and keep your vehicle light.

It can easily get harmed by the sun's rays, heavy dirt, mud, snow, or water. Furthermore, long-term use can result in cracks in the windshield.
So, what to do when you have worn-out ATV plastic? You polish them. How to polish ATV plastic?
We will get to that! Our article today is all about ATV Plastic and how you repair it.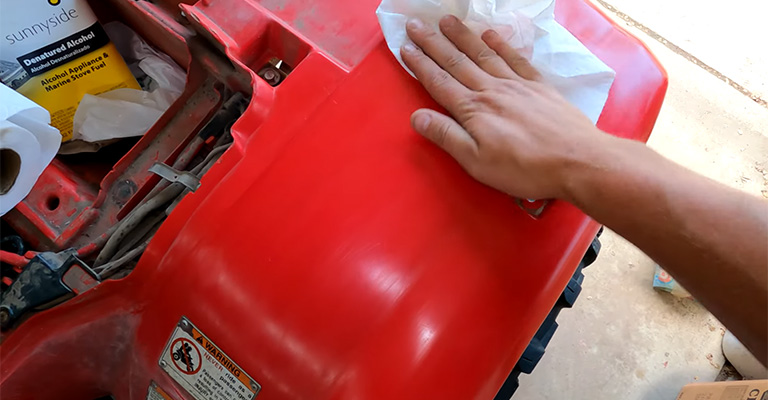 About ATV Plastic
We also call it bodywork. ATV plastics are the external panel for any ATV and make up the protective element of any all-terrain vehicle.
You can use a variety of plastics for your ATV. It builds up the following part of your vehicle,
Fenders, side panels, radiator shrouds, airbox, hoods, front grills, seat bases, and covers, fuel tanks, cargo racks, and handguards.
You can say, almost 80% of your ATV is built of plastic. Manufacturers can use any kind of ATV plastic mentioned below.
1) HDPE: Full form is high-density polyethylene. HDPE serves widely in the plastic industry due to its high durability. It builds up the fenders, racks, and other body panels of your ATV.

2) ABS: Acrylonitrile Butadiene Styrene, in short ABS, is for the most sturdy parts of your ATV – side panels. It is lightweight and successfully maintains your ATV balance.

3) PP: You also know it as polypropylene. ATV builders often use PP for flexible parts like seat bases and covers. It's lightweight and resistant to chemical damage.

4) TPO or TPE-O: Known as, thermoplastic olefin. They are best for strong impact resistance, low density, as well as solid chemical resistance. TPO is more durable than conventional PP copolymers and usually used for ATV bumpers and dashboards.
Now, the ATV plastics shield your ride and you from rocks, dirt, and debris. The longer you ride, the more likely you will need replacement plastic, whether it is for wear and tear or simply a dull appearance.
A new set of ATV panels can convert your quad into a whole new factory fresh-looking 4-wheeler. Plus, you can also personalize your ATV with illustrations to highlight your preference.
How to Polish ATV Plastic?
The genuine steps involve preparing your ATV for polishing and applying the right technique to finally set up the end look.
Now, the before and after steps of applying the polishing compounds are simple. We will discuss them in short, but it's important to learn about which polishing method you are applying. Here's what you need to know about polishing methods,
1) Oil to Restore Plastic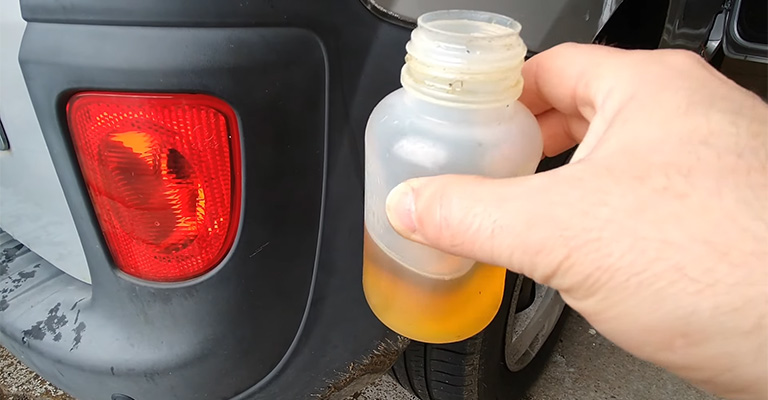 Replacement is not the only option for you. For any pale ATV plastic, you can also restore it to avoid additional costs.

Linseed oil can be ideal to restore old ATV plastic. But, raw linseed oil will take months to dry! We suggest you use the refined version of linseed oil which is boiled.
Also, mix the oil with any paint you want to use on your ATV at a 40:60 oil/ paint ratio.
Bring your ATV under a shade and remove the rack and any other part of your ATV that's over the plastic. Use a soft dry cloth and clean your ATV slowly but thoroughly.
This should do! But, remember that, if you use your ATV often and regularly, this combination of linseed oil might not be the best option for you. You have to apply the procedure every 4-6 weeks to restore the glaze!
2) Thought Of Wax?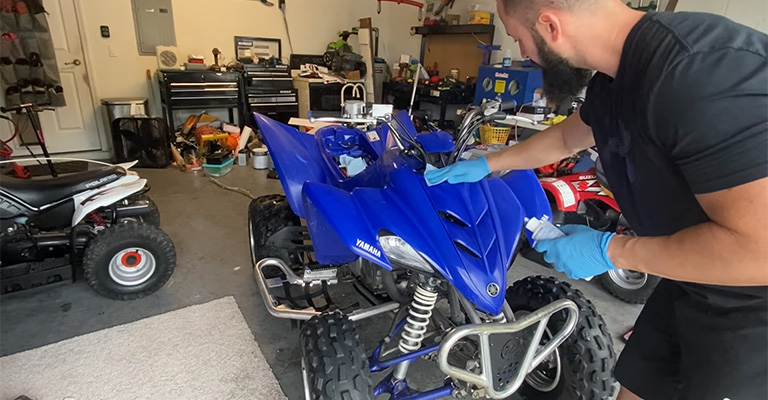 You can secure your plastic bodywork for a longer time with wax. It has been a common technique and applied for years now.
Additionally, waxing provides an extra protective layer to help prevent further damage. You can use a vinyl floor liquid wax to the plastic with a car wax applicator.
To begin the process, you have to sand the area you want to apply wax in. This includes a lot of sand.
Use fine sandpaper and protective gloves to keep your skin safe. Sand all the way up. You can also use the oscillating multi-tool to speed up the process.
Remember that, it's not a substitute for the sander but you can have it for limited areas.
Before finishing up, use steel wool to wrap up the sanding. Now, first, apply thin coats part by part. Let one part dry while you wax up the other area.
Make sure to apply multiple coats to settle the wax one after one. After completing the final coat, you can additionally add an extra layer of automotive wax to complete the process.
Waxing is more durable than linseed oil and typically lasts longer for months. Here's why it's a better candidate than other polishing methods.
3) Restore with A Heat Gun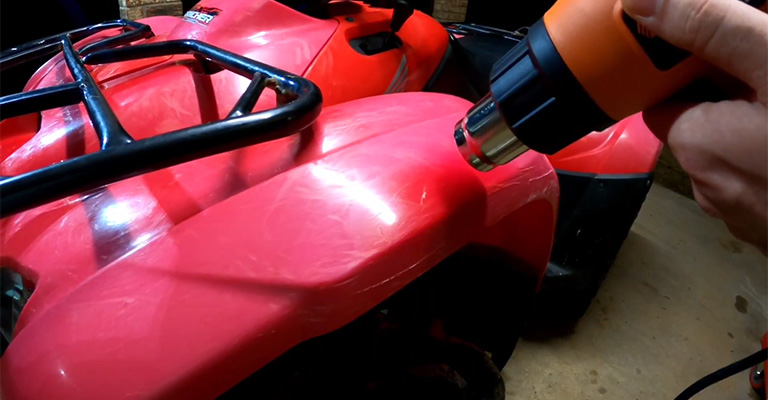 You can additionally use a heat gun to restore your ATV plastic. It involves a few simple steps.
Set up the heat gun at a low setting and dry it up from a few inches above the surface and done!
However, if not careful, heat guns can take a toll on your ATV. Apply it too closely, and you might end up melting the top layer of your plastic.
Furthermore, it's not an uncommon scenario to end up with a brittle ATV surface with a heat gun.
Even ATV experts suggest not using heat guns for severe cracks. Serious cracks need replacement, not restoration.
Here are a few of the tips to polish your ATV plastic. You can also use additional plastic restorers.
Many people prefer restoring products to natural linseed oil or wax. These products are just a combination of the elements mentioned above.
Last Words
Plastics are not sustainable like metal. Your ATV plastic body is bound to decay after a certain time and under rough use.

Replacement might not always be a budget-friendly solution. That's why it is important to know the techniques of restoration.
You can apply any of the options mentioned above to restore damaged ATV plastic. In case you are still in trouble, feel free to leave us a comment below.

Also, share this article with your friends and other DIY mechanic friends who need to know how to polish atv plastic.