You can remove screws that hold the light housing to the car body, in order to replace an old bulb with a new one. Make sure everything is secured back together before re-installing, so you don't have any surprises later on.
Check your owner's manual for specific instructions on how to change a lightbulb – it couldn't be simpler. Keep things tidy and organized by replacing old bulbs with fresh ones every few years – it'll save you time and hassle down the road.
How To Replace License Plate Light Bulb Honda Accord?
Our "how-to" guide for the eighth-generation Honda Accord is specifically designed to show you how to replace a burnt-out license plate light bulb or upgrade both to more effective LED units.
Several manufacturers, including Sylvania, GE, PIAA, and ACDelco, offer replacement license plate light bulbs. As well as the W5W, 2825, 175, 194 and LED, you can use any other miniature wedge base bulbs that are compatible. Changing the license plate lights does not require any tools.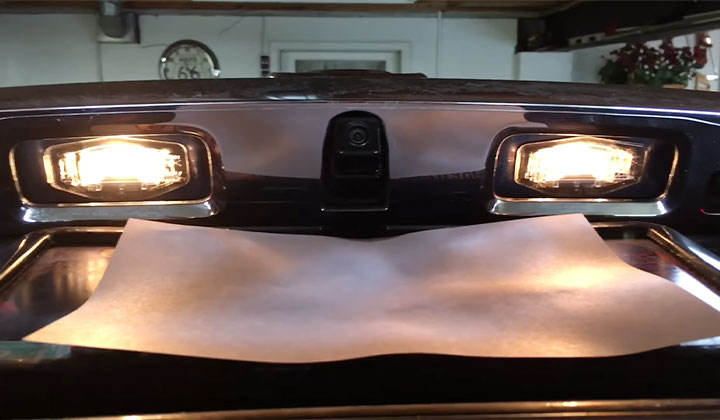 The first two steps involve opening the trunk lid and finding the burnt-out license plate light on the side of the car.
Find the white power connector under the trunk lid, behind the housing for the license plate light bulb.
Pull the power plug straight out of the socket using the release button on the plug.
After gently pushing the bulb housing out of the trunk lid, grasp the rear of the bulb housing and press the two sides together.
You can pop off the lens cover by pressing the two arms on the side of the housing together.
Make sure the lens cover is stored safely.
Remove the old light bulb by gently pulling it out.
Install a new # 168 wedge base miniature bulb straight into the socket.
In addition to the W5W, 2825, 175, 194 or LED, any other miniature wedge base bulb can be used.
Reattach the lens cover to the housing by gently snapping it in place.
The license plate light bulb housing should click back into place after you place it back in the trunk lid.
Replacing the plug in the socket will restore power.
Turn on the headlights to test the new license plate light bulbs.
Remove Screws That Hold Light Housing To Car Body
Remove the screws that hold the light housing to the car body with a Phillips head screwdriver. Replace the old bulb with a new one by unscrewing and re-attaching it in reverse order.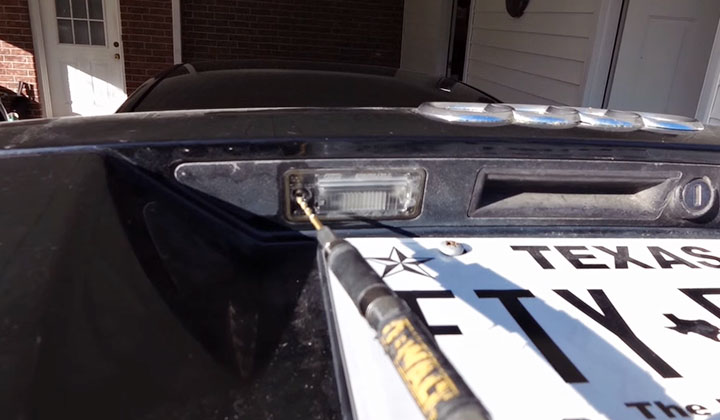 Verify that your new bulb works properly before replacing any of the screws. Use caution when removing or replacing bulbs, as they can be hot to the touch and contain high voltages. Be sure to clean up all debris around where you removed or replaced bulbs before putting everything back together.
Replace Old Bulb With New One
Honda Accord owners need to replace the license plate light bulb regularly in order to maintain safe driving conditions at night. There are two types of bulbs that should be replaced every twelve months- a high and low beam.
The high beam is used when you need extra brightness while traveling in daylight, while the low beam is for nighttime use only.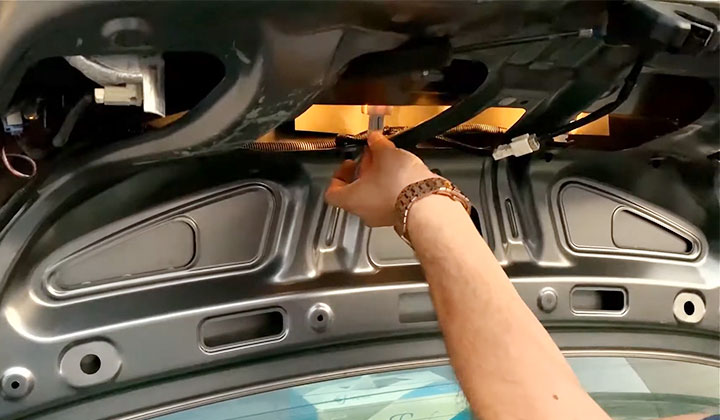 To change the bulb, remove the screw located on either side of your cars front bumper and unscrew it with a Phillips head screwdriver. When changing a lightbulb, always replace it with an approved type made specifically for your vehicle by Honda or another manufacturer.
Secure Everything Back Together Before Re-Installing
There are a few simple steps that you should take before re-installing your license plate light bulb. Make sure to secure everything back together correctly, including the wiring and connectors.
Be very careful when removing and replacing the bulb as it is easy to damage the car's interior if done incorrectly. Replace your license plate light bulb only if it starts flickering or doesn't produce enough illumination in low-light conditions.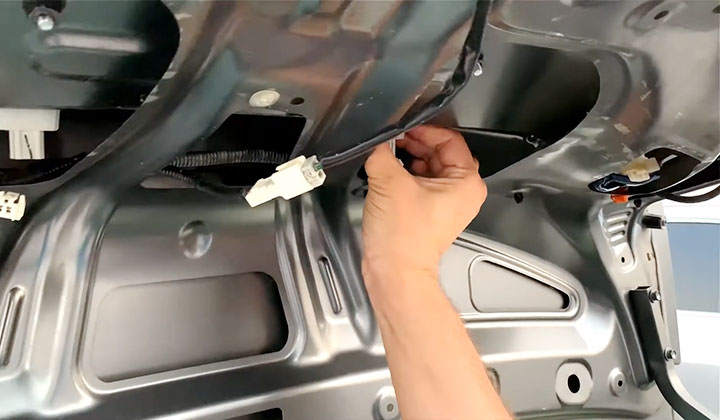 Following these simple steps will ensure a successful installation and keep your Honda Accord looking great. Parking light won't turn off is also a common problem to happen to these owners.
To Recap
If your Honda Accord's license plate light is out, there are a few ways to replace it. You can purchase a new bulb from the dealership, or you could remove and replace the whole assembly on your own.
Either way, be sure to follow the car manufacturer's instructions for replacing a light bulb in a Honda Accord.