Honda Civic radios are a popular choice for car owners. It is easy to use and comes with a lot of presets. But sometimes these radios may stop working. To fix this issue, you will need to reset the radio.
Among the most important features of your car is the radio. The radio in your Honda is not only great for providing hours of entertainment while you drive, but it also serves as a data center for your infotainment system.
Besides providing access to your music, you can also use it to control your navigation, communications, and vehicle settings. If you use your Honda radio regularly, it will work normally, but sometimes it will need to be reprogrammed.
The radio codes can sometimes be reset on your own, and sometimes they need to be reset by a dealer. Getting your Honda's radio back to original settings is pretty easy after a battery change.
It should take you between five and twelve minutes to complete. Put the ignition on and get into the driver's seat. Be careful not to start the engine by accident.
What Are The Reasons To Reset A Honda's Radio Code?
It may be necessary to reset your radio code if your Honda has been without power for a long period of time. When replacing a car battery, disconnecting the battery cable, allowing the battery to run dead, or having an alternator problem, power can be lost.
You might need to reset your radio if your reference voltage falls below the minimum for a long enough period of time.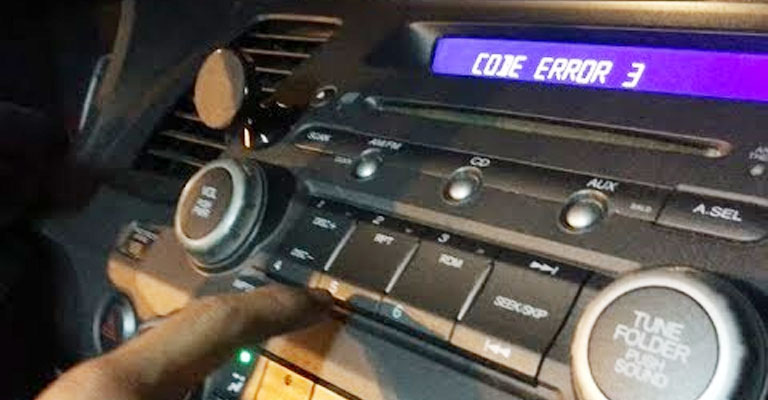 There is a possibility that this issue could occur regardless of the Honda model you are driving. It might be necessary to reset the radio code on your Honda Accord, Civic, CR-V, Odyssey, or Pilot if the reference voltage is lost.
How to Reset My Honda Radio After Putting in a New Battery?
It is usually just a matter of pressing a few buttons to reset your Honda's radio, but in rare cases, you may have to enter a security code.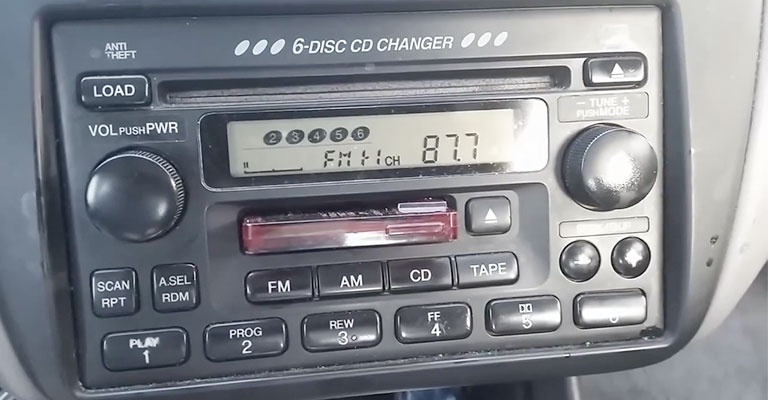 Make sure the ignition key is in the "On" position, but don't start the vehicle.
Press the volume control knob to turn on the radio. Turn off the radio after 10 seconds.
Watch the radio display after pressing and holding the power button for two to five seconds.
The display will light up and the radio will turn on once you release the power button.
Proceed to the next section if the message "Enter PIN Code" appears.
Why Is My Honda Asking For The Honda Radio Code?
Honda's radio code request is most likely to occur after replacing the battery. Radios ask for the code whenever the battery is disconnected or is completely dead.
You can normally reset the radio by pressing and holding the power button for two seconds and it will work properly without entering any codes. The Radio Code must be entered if this does not work.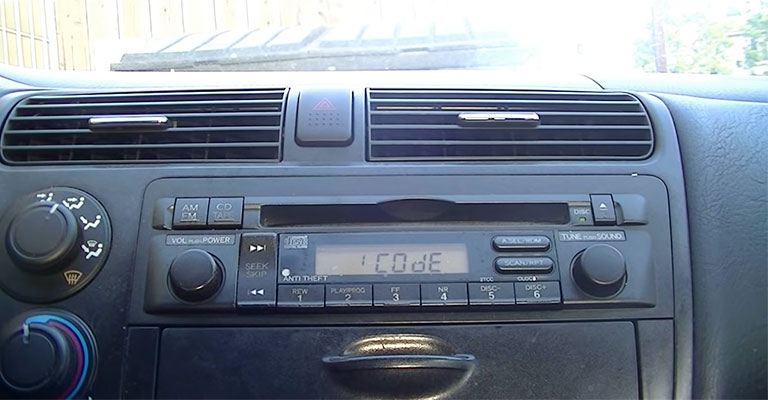 How To Enter Honda Civic Radio Code?
Are you asked to enter a code on your Honda Civic radio? A battery can suffer from this malfunction if it has been replaced, or if it has been disconnected or jump-started.
It might be a good idea to try pressing and holding the radio power button for a few seconds before searching for the code. Read on for instructions on how to find and enter the Honda Civic radio code if this does not work.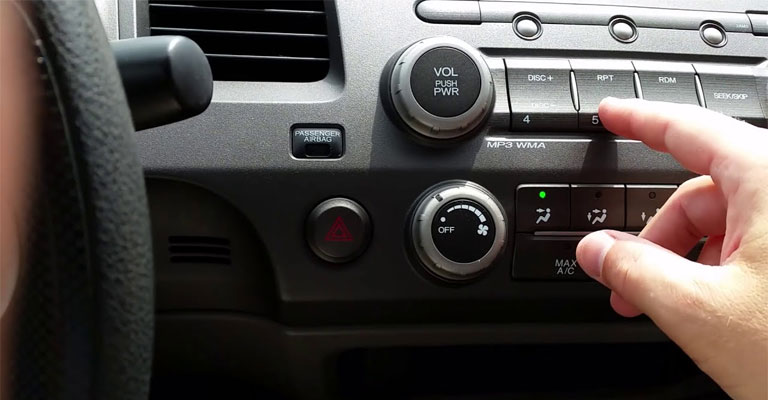 Finding Your Honda Civic Radio Code
The following methods will assist you in finding the code if you are unable to access the radio function on your Honda Civic: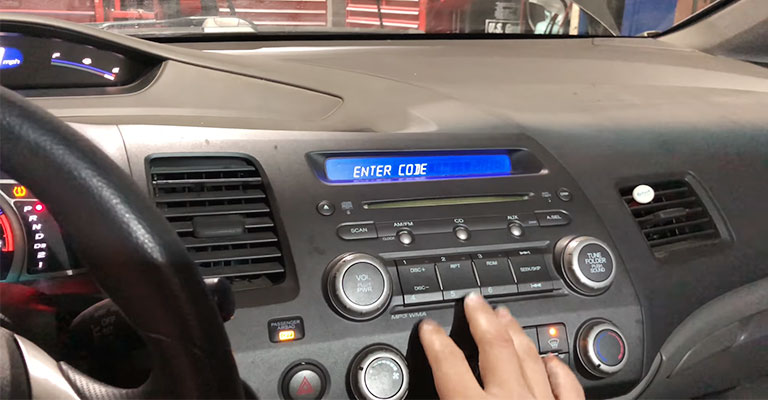 The Honda Civic enter code can be found inside the glovebox or in the owner's manual. Serial numbers are usually found on stickers attached to radios.
You can access your code online via the OEM's website. In order to obtain the code online, you'll need to enter your zip code, phone number, email address, and VIN number.
Your Honda dealership or service center may be able to assist you with getting your code.
How to Enter Your Honda Civic Radio Code?
You can easily restore radio functionality to your Honda Civic. In your Honda Civic, use the radio preset buttons to enter the code.
The system should unlock as soon as you enter the code, and all Honda Civic radio functions will be available to you again.
It takes only a few simple steps on this website to retrieve your code by verifying your identity and providing information about your vehicle.
Visit: https://radio-navicode.honda.com/
Note From The Author:
There are times when resetting your radio is a straightforward process. Start by turning on the radio and holding down the power button for two seconds. It is usually possible to restore the radio's preset settings by following this simple procedure.
Your radio code will not be required if this is the case. Nevertheless, this isn't always the case. Your local Honda dealer or Honda's website can provide the radio codes if you need to reset your radio code in a Honda.
Final Words
Honda radios produced in 2001 and earlier have a serial number located on the body. In order to view the code, you will need to remove the radio unit.
If you are unsure whether you can remove and reinstall the radio unit without damaging it, you may want to bring the vehicle to your local Honda dealer. Hopefully, now you know how to reset Honda civic radio.